Luck deserting Rinus VeeKay in Sundays Detroit race
After a strong showing during Saturday's race in Detroit, Rinus 'VeeKay' van Kalmthout's second Motown act failed to unravel as planned, as in the eighth round of the 2021 NTT IndyCar Series the Dutchman reached no higher than P18.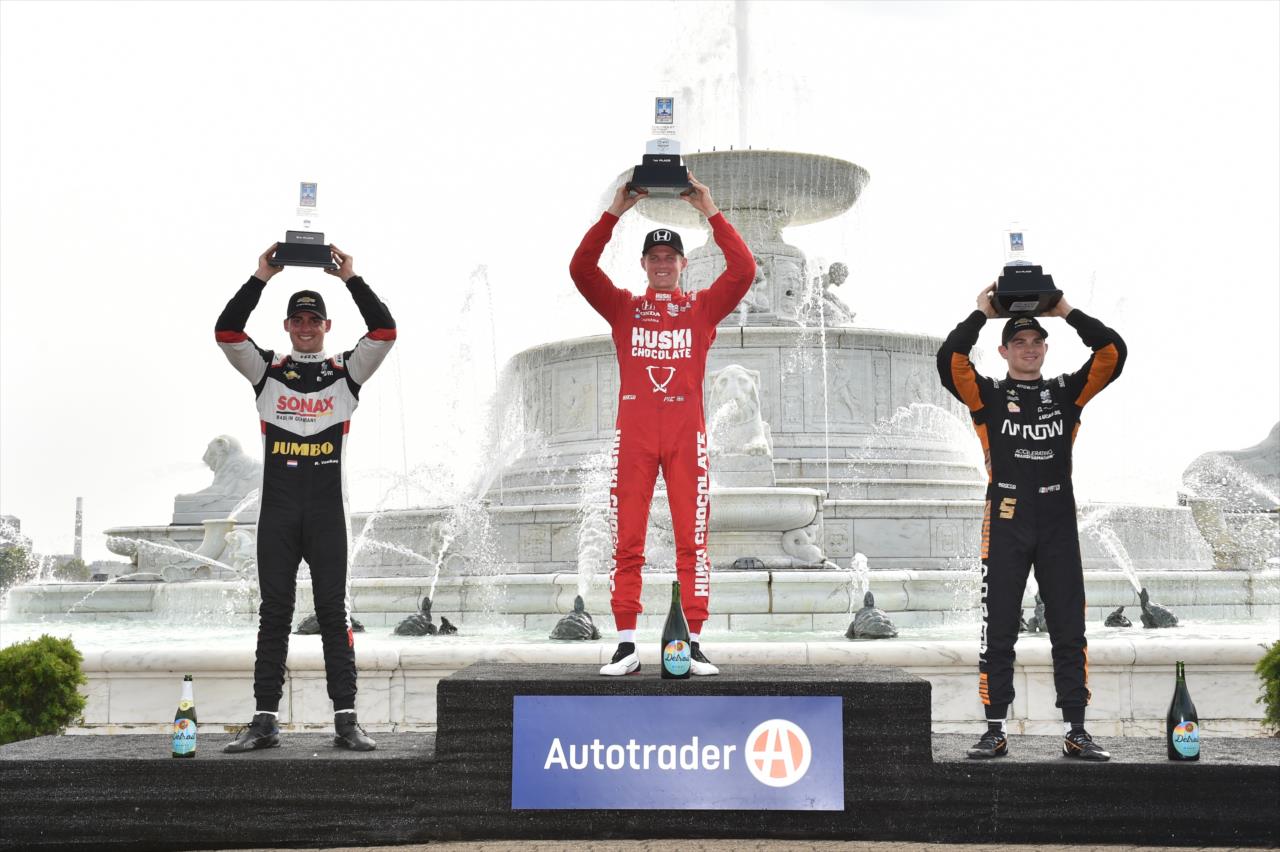 The race weekend at Belle Isle in Detroit, Michigan, consisted of two races – one on Saturday and one on Sunday, with VeeKay fighting his way to the front in Saturday's race. In a fantastic race, the 20-year-old Ed Carpenter Racing driver vaulted his #21 SONAX Chevrolet from 12th on the grid to a commanding second at the finish, a performance that lifted the 2020 Rookie of the Year to fourth place in the standings.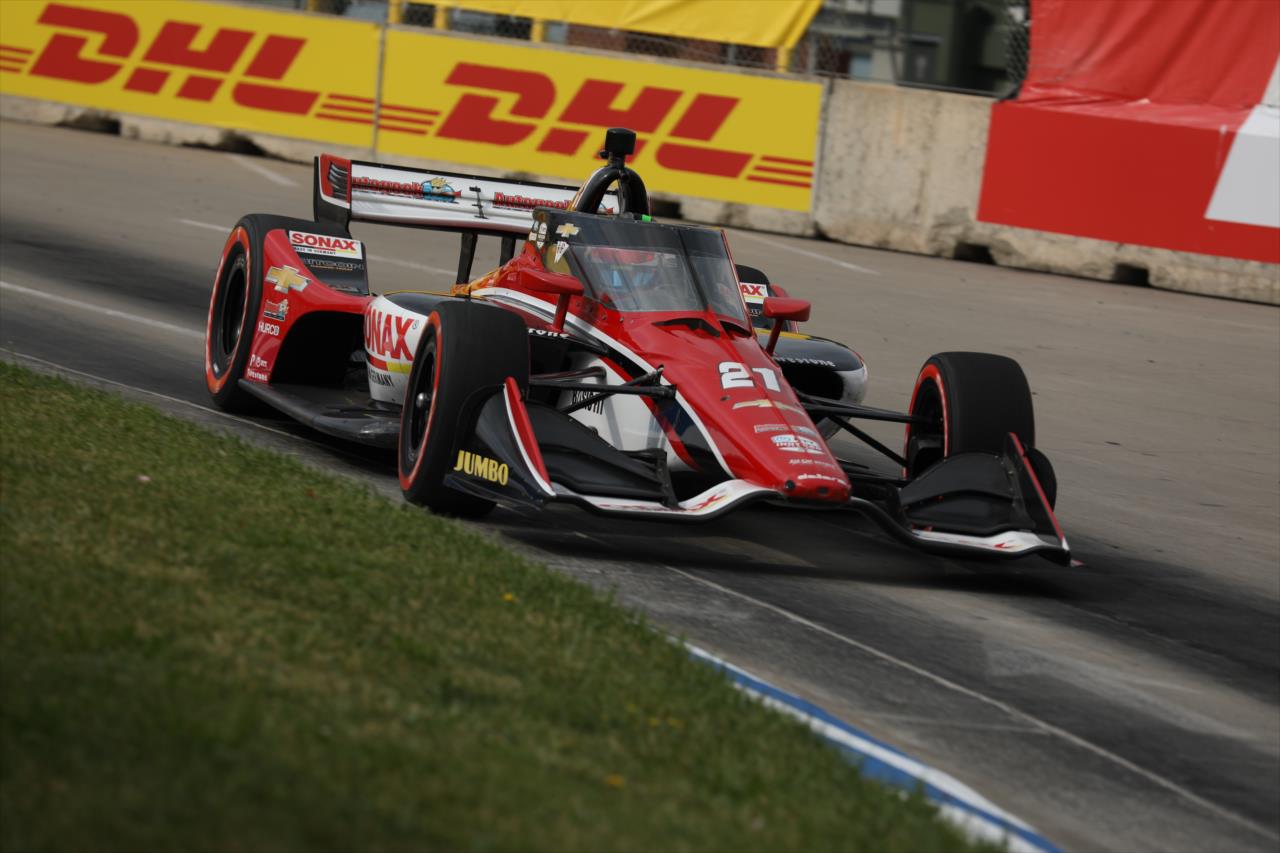 On Sunday, for race 2 of the Chevrolet Detroit Grand Prix at The Raceway at Belle Isle Park, VeeKay made it into the Fast Twelve qualifying session just as he did on Saturday, posting a strong third best time. This allowed him to start the second Detroit race from the inside of the second row.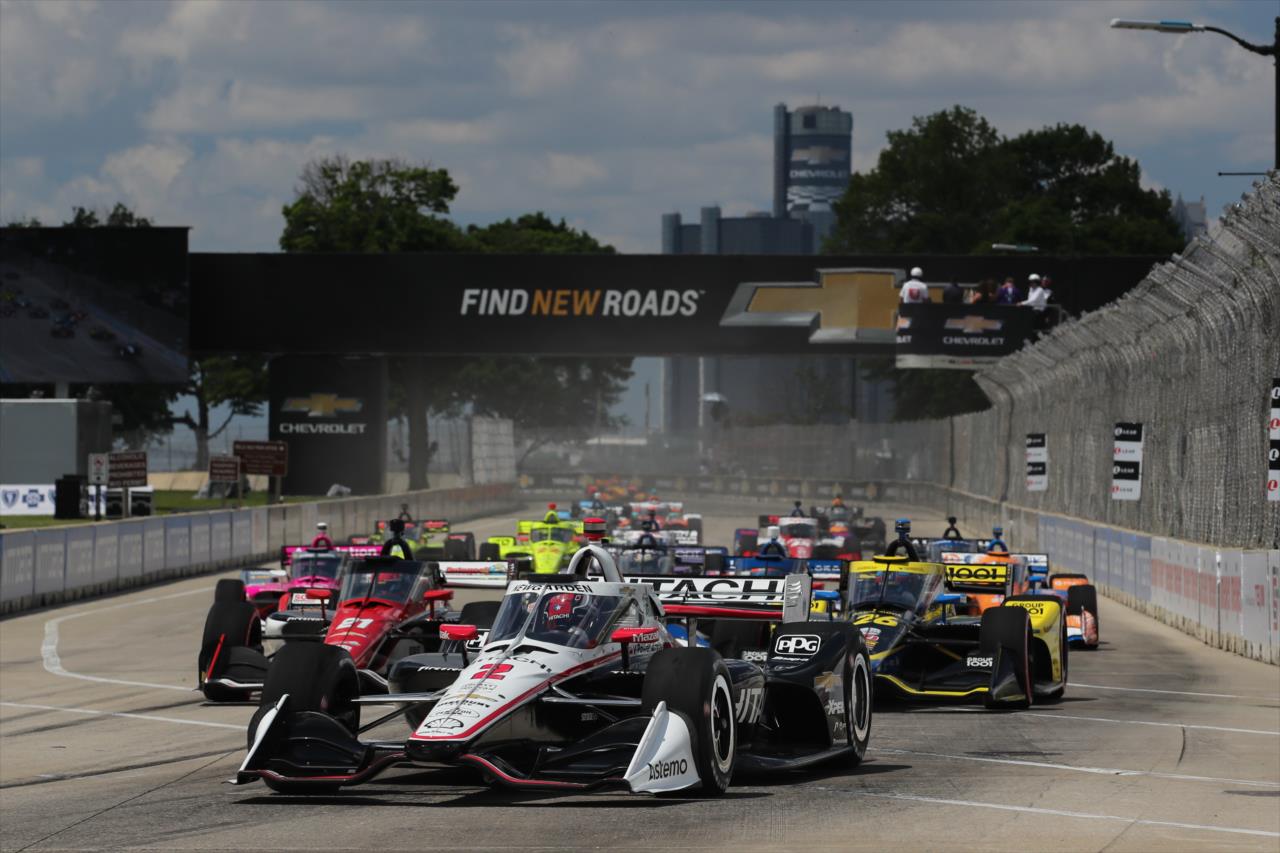 However, the Sunday race proved to be much less successful than Saturday's. While Ed Carpenter Racing again opted for a three-stop strategy that meant coming in early for the first pit stop, this turned out to be a tactically wrong move, as the rest of the leading group drove a longer first stint.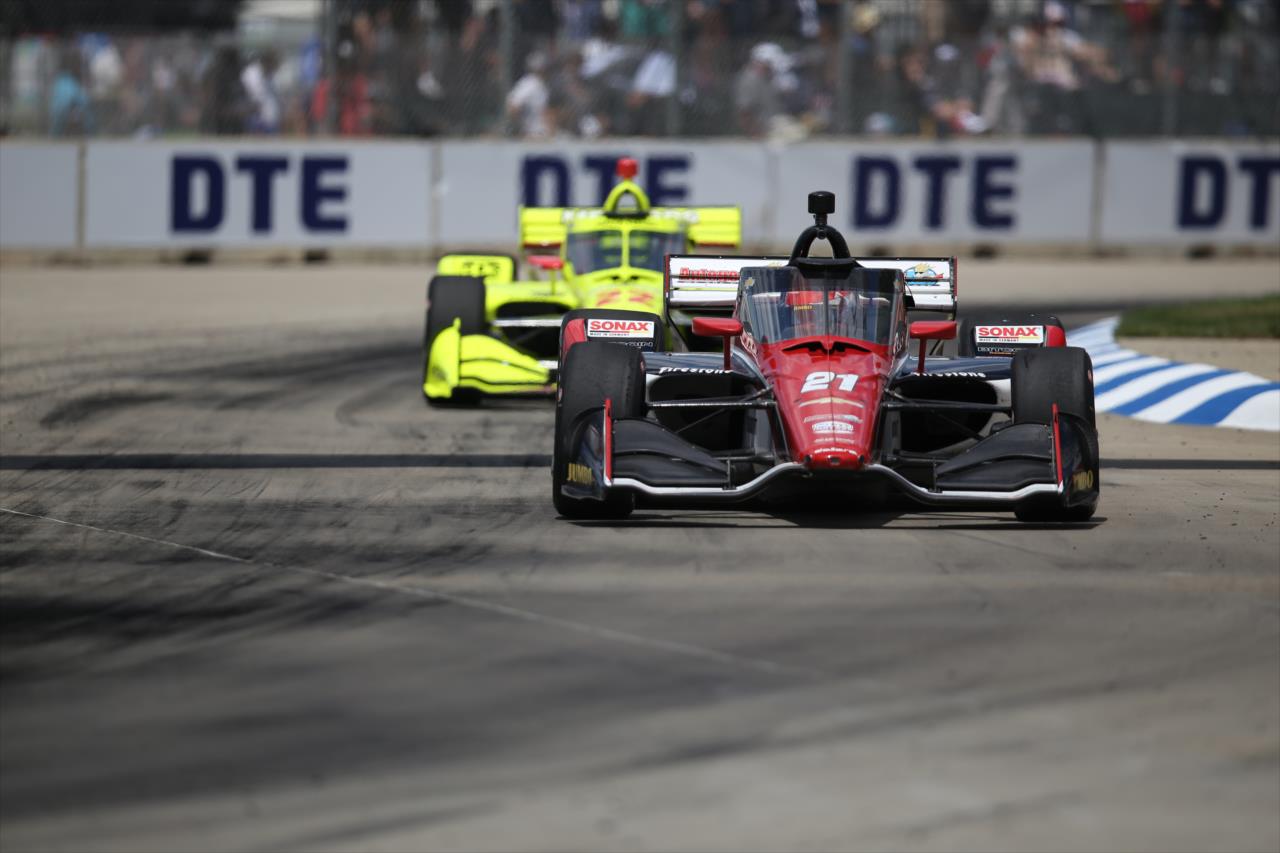 After his first pit stop, VeeKay got stuck in traffic, and the gap between him and the leading group only increased. To make matters worse, the youngster had to make an unscheduled second pit stop after only 16 of 70 race laps, as he suffered a puncture while fighting with first-race winner Marcus Ericsson. From that moment on, a top result was no longer on the cards.
VeeKay continued to set fast lap times and fought a few battles typical of him, but eventually he finished in 18th place. The second race in Detroit was won by Patricio O'Ward who also took the lead in the standings. After eight races, VeeKay is fifth in the NTT IndyCar standings with 243 points.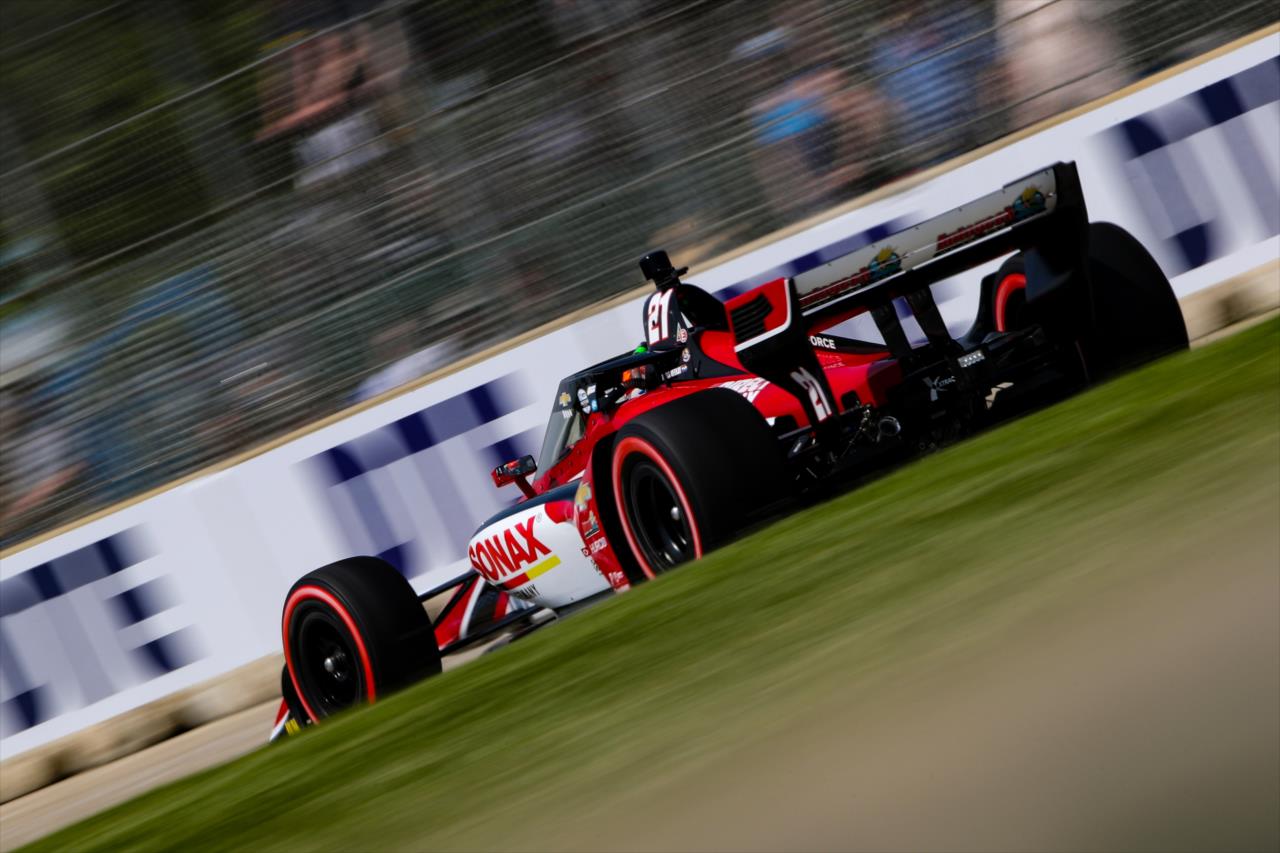 "Sometimes you end up at the front, and sometimes you don't. It is what it is, the tactical decisions unfortunately didn't help us today", VeeKay told us from Detroit. "I want to thank Ed Carpenter Racing for this weekend – we finished a fine second yesterday and had a great qualifying session on Sunday morning. The strategic choice didn't work. We would have needed an additional caution period but that didn't come."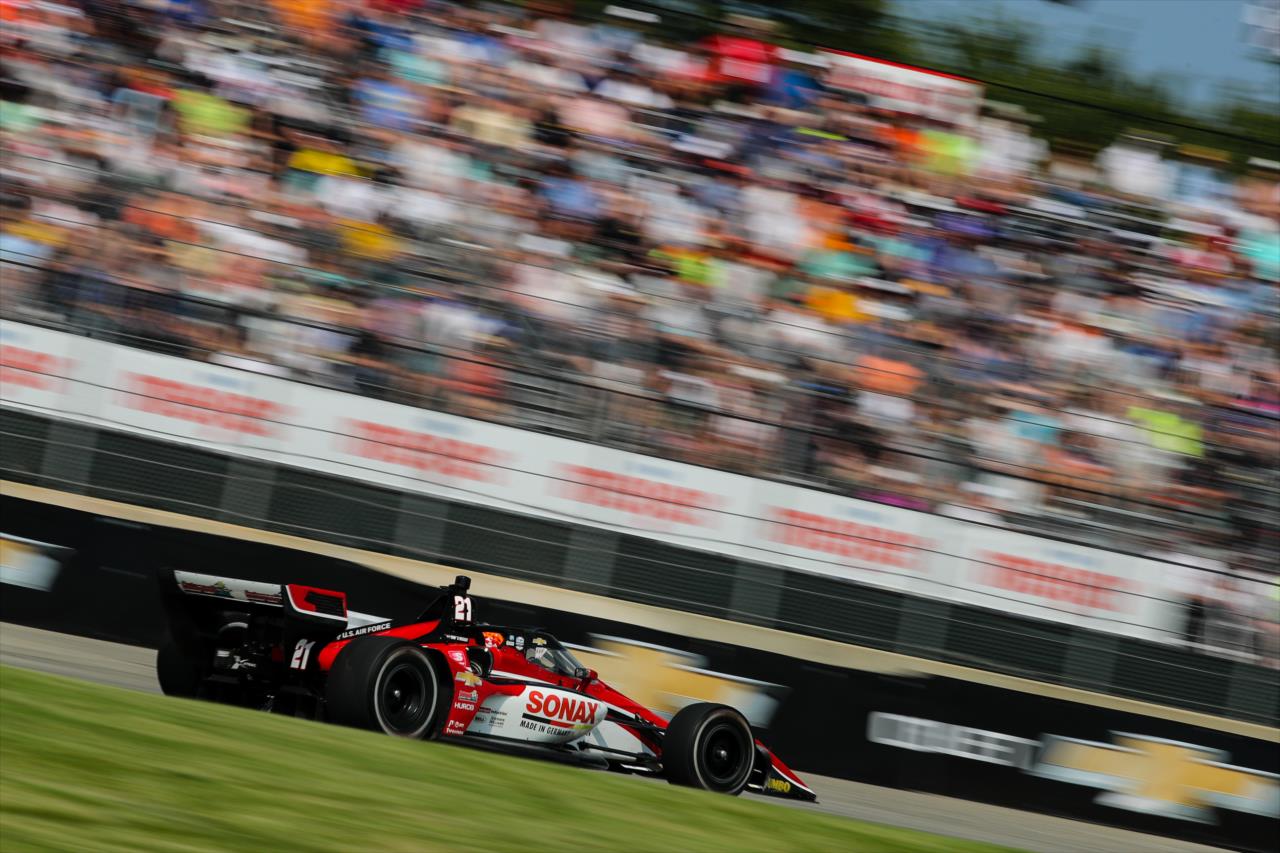 "Here in Detroit I had access to a fantastic Chevrolet engine, the speed was good in both races. Of course I would have preferred to have finished on the podium in both races, but the positive side is that we are up there in the standings. I'm really looking forward to next week, when we race on my favourite circuit in the USA!"
Next weekend, the NTT IndyCar Series drivers will line up again, this time for the REV Group Grand Prix at Road America in Elkhart Lake, Wisconsin. VeeKay has taken three victories at this track in the past – one in Indy Lights (2019) and two in USF2000 (2017).