Despite Preseason Adversity, Rinus VeeKay is Ready for St. Pete
17-year-old Rinus Veekay arrived at Barber Motorsports Park this past weekend excited to make up for lost track time in the previous weekend's Road to Indy Spring Training event at Homestead-Miami Speedway.

Piloting the No. 2 PM-18 chassis for Juncos Racing, sponsored by JUMBO, La Place and KNAF Talent First program, Veekay only completed four laps around Barber Motorsports Park, as engine issues halted the series rookie. This cut the Dutchman's weekend short, but did not dampen his positive outlook towards St. Petersburg this weekend.
"My goals for the upcoming season are winning the championship and maximizing my potential physically and mentally," said VeeKay. "These past weekends have certainly been disappointing. Not being able to gain experience or data has been difficult but I've been training harder than ever before with my trainer, Raun Grobben.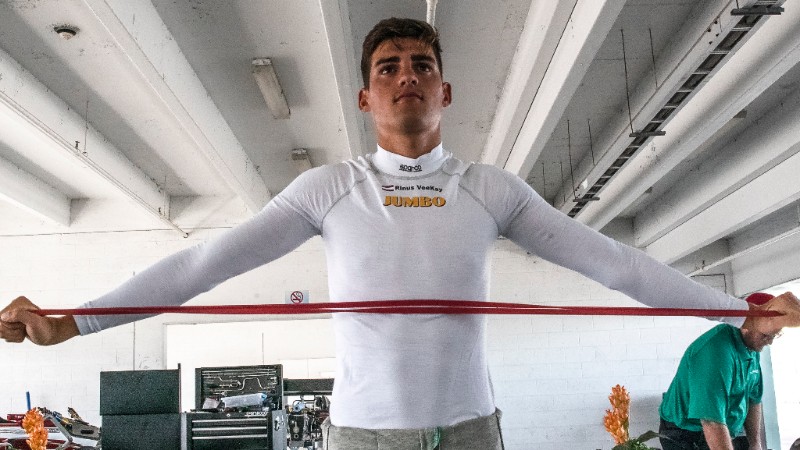 "I'm ready for St. Pete. It's been on my mind for the entire offseason and I hope we don't experience the same engine problems down in Florida. Our team has worked incredibly hard and I'm coming into this weekend ready for battle."

Despite the on-track issues, VeeKay has praised Juncos Racing and his teammates Robert Megennis and Carlos Cunha. "My experience with Juncos [Racing] so far has been great, they're very professional and is a pleasure to work with them. I'm also happy with my two teammates Robert [Megennis] and Carlos [Cunha], we make each other quicker every session and push each other to the limit."

VeeKay's first session takes place on Friday, March 9 at 8:10 a.m. ET. His first race of the doubleheader weekend begins on Saturday, March 10 at 12:10 p.m. ET. You can watch his races live on RoadToIndy.TV.