KTF-talent Rinus VeeKay runner-up in USF2000 at Indianapolis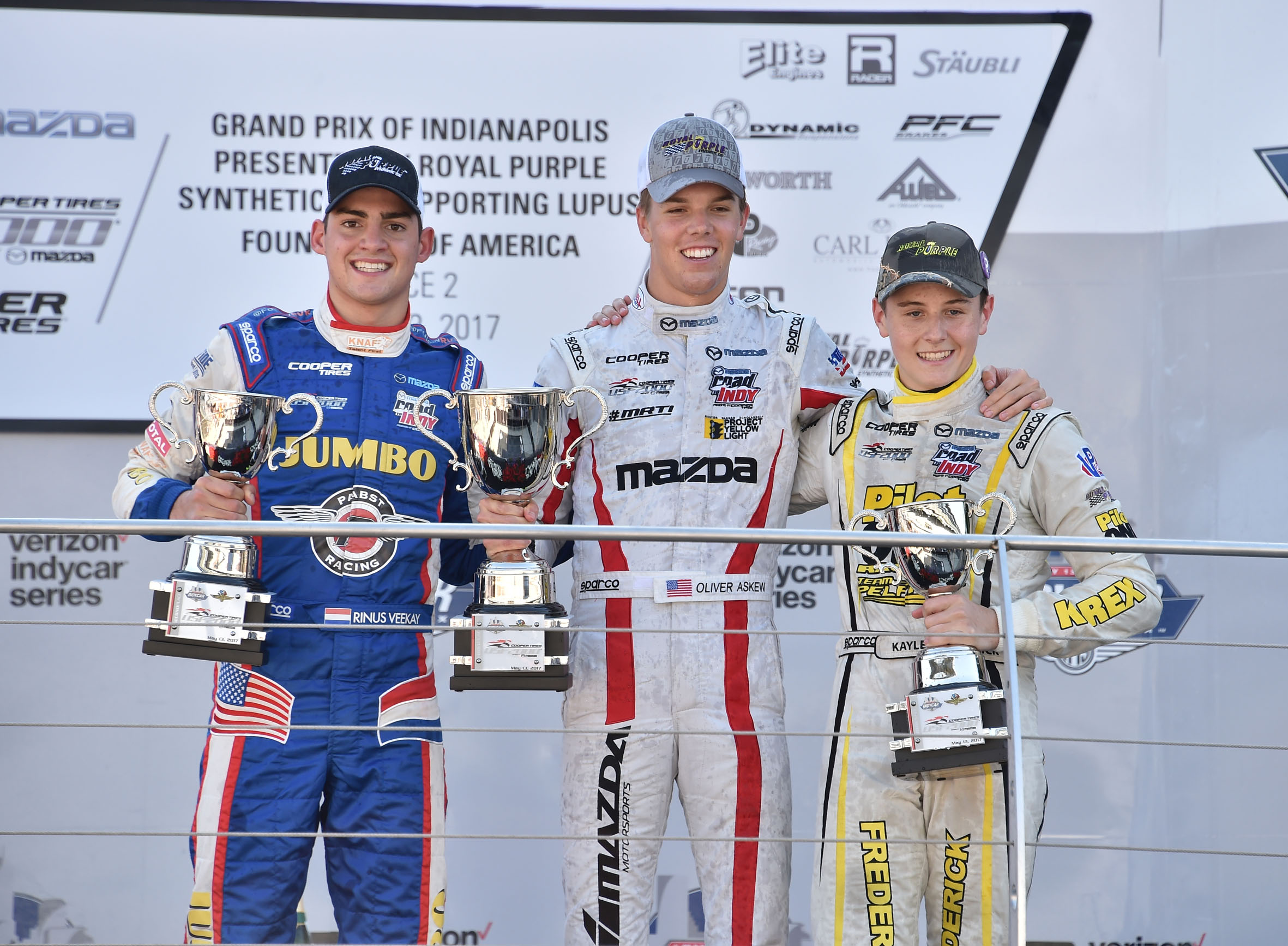 KNAF Talent First car racing talent Rinus VeeKay scored a great runner-up position in the second USF2000 race of the weekend at the Indianapolis Grand Prix Circuit. With this second position the 16-year-old driver from Hoofddorp in the Netherlands claimed his fourth podium out of six races and strengthened his second position in the American USF2000 championship. VeeKay was especially praised for the way he claimed and managed to hold that second position in the hectic race with two safety car situations.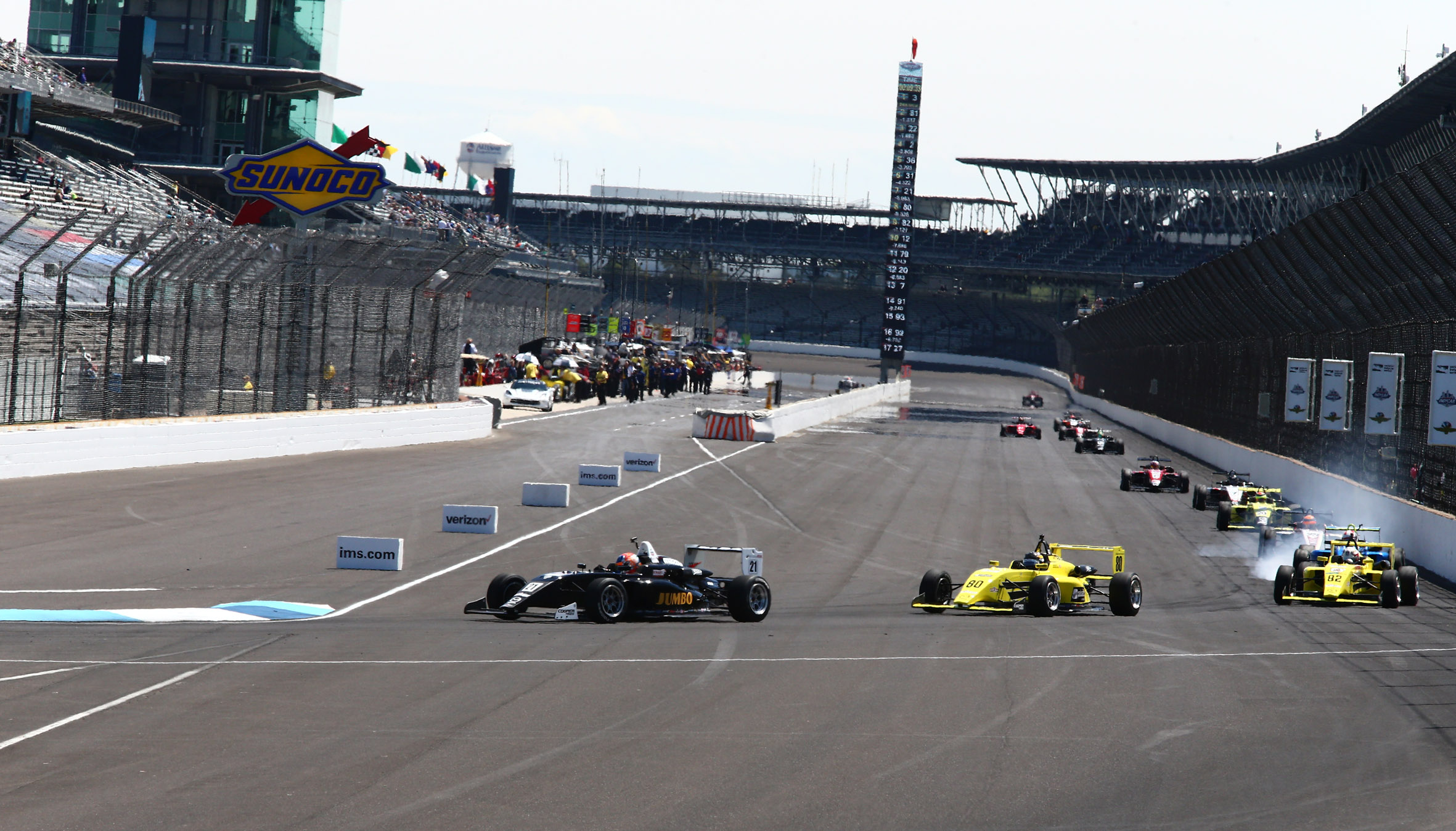 The American Cooper Tires USF2000 championship really lived up to its name as 'the first category on the Road to Indy' as the third round of the championship was at the Indianapolis Grand Prix Circuit. The world famous Indy 500 oval is part of the 2.439-mile 14-turn road course. Top speed is extremely important at this track and that was exactly the problem with the Pabst Racing car of Rinus VeeKay, and the reason the KNAF Talent First car racing talent finished in eighth position in qualifying for race number one. After some adjustment to the set-up, the car was much better and the 16-year-old driver from Hoofddorp claimed an excellent third starting position for race number two. "It was a great improvement and I'm really looking forward to the races now," said VeeKay after qualifying.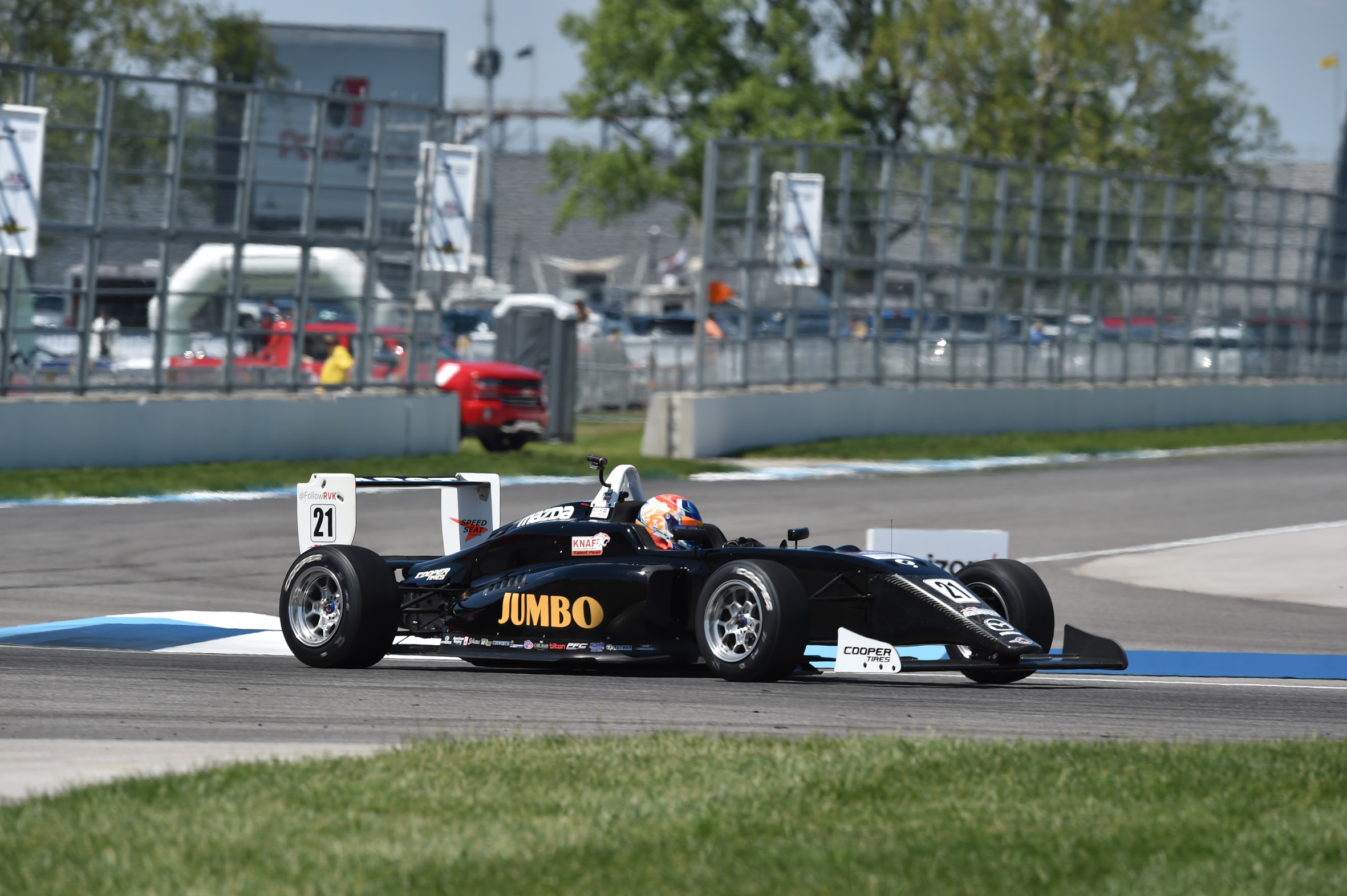 With an excellent start VeeKay immediately claimed the sixth position in the first race, but in an attempt to gain another position, the Pabst Racing driver had no room left and was forced back into eighth position. After a long safety car situation there were less than ten minutes left in the first race. That remaining time was too short for VeeKay to repeat his three podium finishes and one fourth position out of the first four races and crossed the finish line in sixth position. "A bad qualifying really hurts you when the race is so short. It's a pity, but these things can happen," said VeeKay.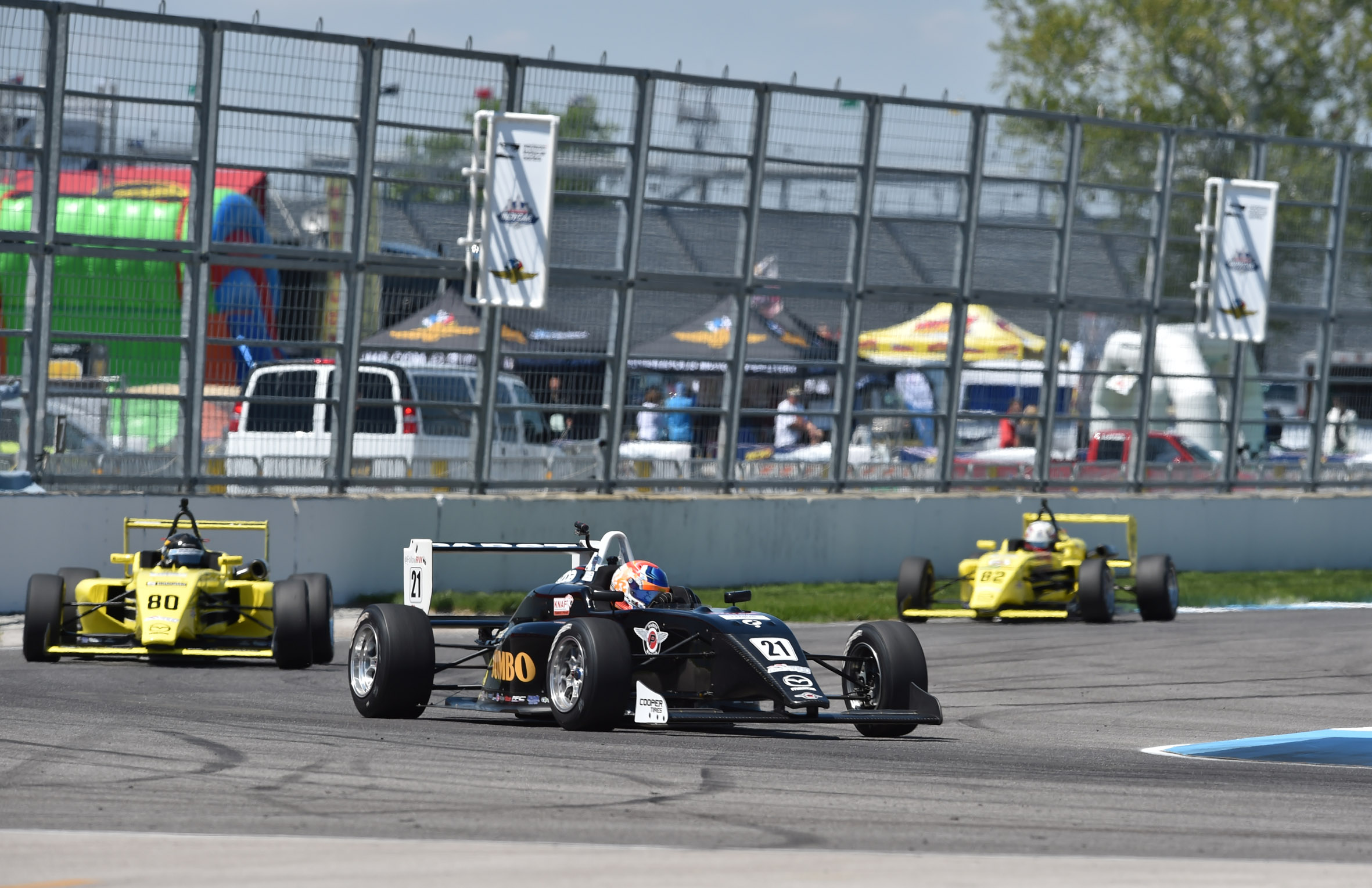 VeeKay got his revenge in race number two. Starting from third position on the grid, the young Dutch racing talent was tangled between a few cars in the first corner, but pushed through and claimed the second position.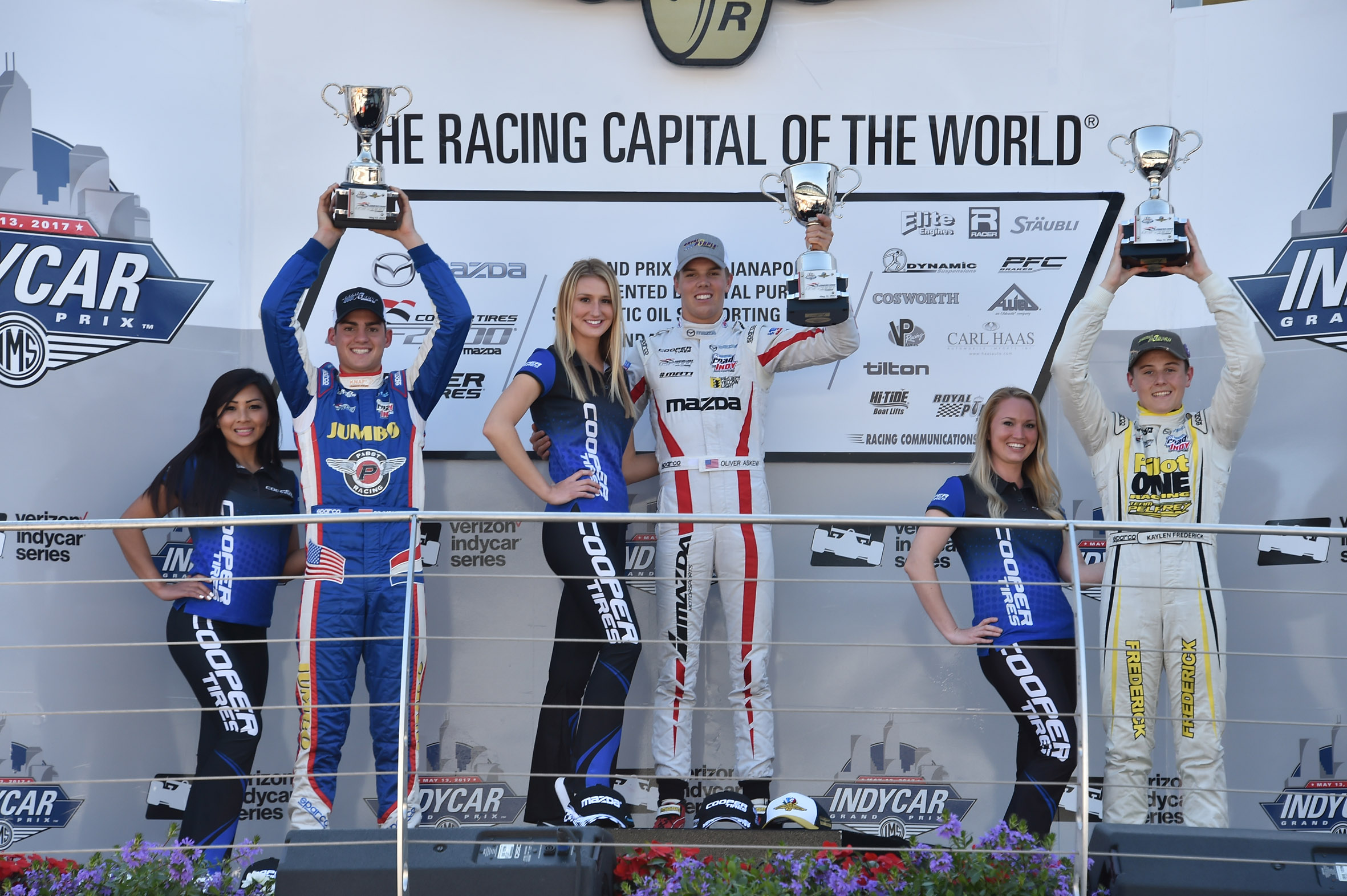 Also at the restart after a safety car situation VeeKay proved his determination by claiming back his second position in the same lap he lost that position. The KTF driver increased the gap to the drivers behind him and even a new safety car situation in the last few minutes of the race couldn't change that situation. So far the Pabst Racing driver has scored at least one podium finish in all three rounds of the Cooper Tires USF2000 championship and strengthened his second position in championship standings after six races.