VeeKay goes unrewarded for strong performance in Indianapolis 500
Rinus 'VeeKay' van Kalmthout wasn't rewarded with the fitting final result after a strong performance during the 105th Running of the Indianapolis 500 Presented by Gainbridge. The 20-year-old Dutchman finished eighth during the most important race of the NTT IndyCar Series, having spent hours in the leading group.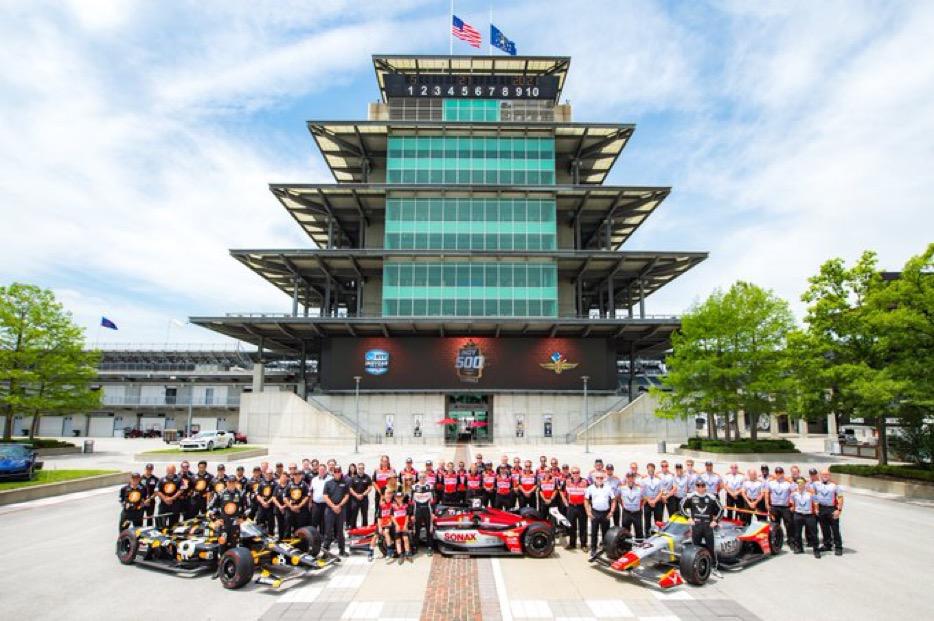 Starting from third, VeeKay in the opening stages of the 200-lap, 500-mile race at the Indianapolis Motor Speedway immediately showed where he wanted to be – in first place. Having taken the lead on lap 3, VeeKay failed to relinquish it until the first set of pit stops, as the #21 Bitcoin Chevrolet looked perfectly balanced and had no trouble keeping up with the fuel-saving field.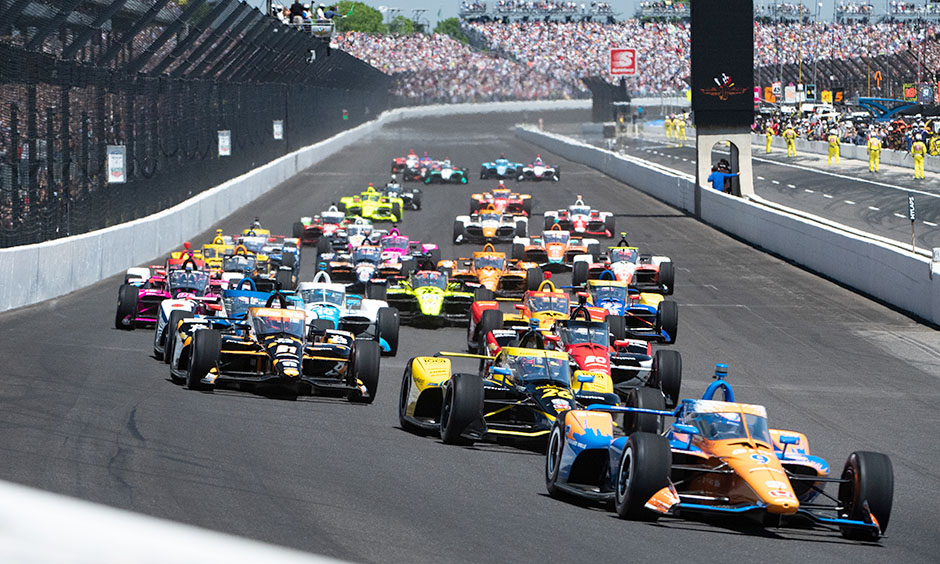 Following a chaotic first pit stop interrupted by the race's first neutralisation, VeeKay began receiving support from his Ed Carpenter Racing teammate Conor Daly as together, VeeKay and Daly played the team game to keep the competition at bay. Daly's job was to create a gap so that his Dutch colleague could focus on saving fuel in his wake. The teamwork worked brilliantly, with Daly and VeeKay holding first and second positions until the second series of stops.
In their third stint, Daly and VeeKay had little to fear from the competition, the Ed Carpenter Racing duo staying busy conserving fuel and tyres despite averaging over 223mph to lead the field in the best-attended car race since the pandemic broke out. The Indianapolis Motor Speedway was attended by roughly 150,000 enthusiastic fans on Sunday afternoon (local time).
The second caution period of the Indianapolis 500 threw a spanner in the works for Ed Carpenter Racing's strategy. When Graham Rahal lost a tyre the yellow flag was waved but as VeeKay had just completed his third pit stop, he was unable to gain any time by pitting under yellow. With Daly gone, the Dutchman was on his own. His other teammate, team owner Ed Carpenter, had fallen behind after an unsuccessful first pit stop.
VeeKay remained a frontrunner in stints four and five, now joined by Alex Palou, Hélio Castroneves and Patricio O'Ward who were now were leading the field, but the driver of the #21 Bitcoin Chevrolet kept the trio within striking distance at all times. Unfortunately for VeeKay, all the hours of hard work proved in vain when his sixth and final pit stop failed due to an airjack failure. The hydraulic system that lifts and lowers the car during a pit stop failed to drop the car and as a result, VeeKay lost several seconds.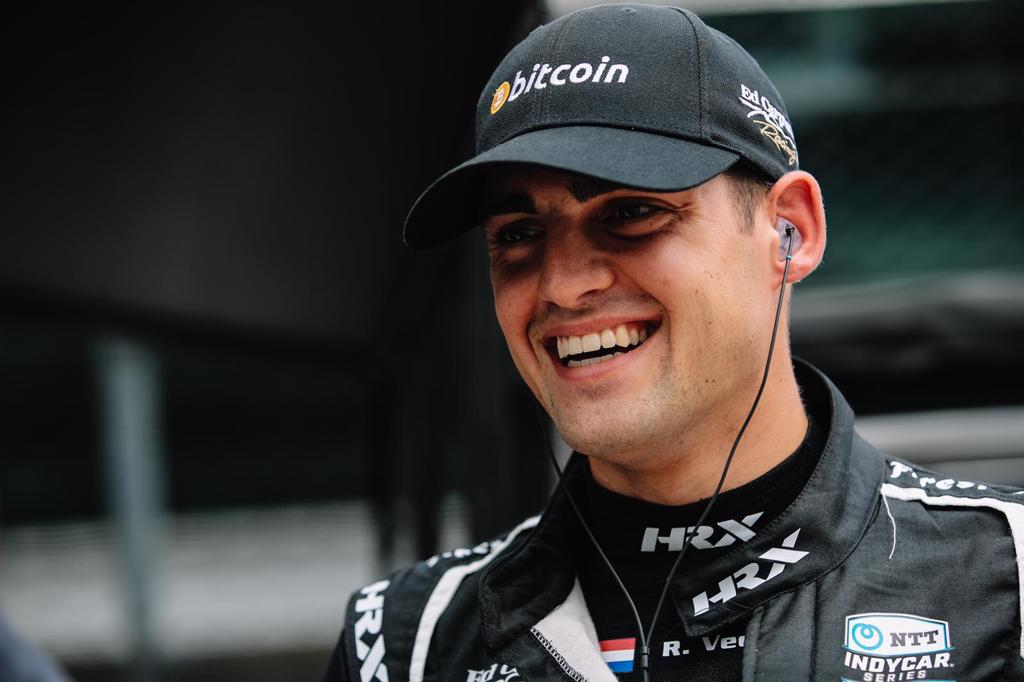 After concluding his second Indianapolis 500, VeeKay likes to look back with optimism. "Of course I would have preferred to win, but I'm very satisfied with my own performance", the youngster noted. "Lady Luck didn't pick us today. The Speedway has its own laws, and we just have to deal with that. Up until the last pit stop, things were going great and I felt like I could contend for the milk", said VeeKay, referring to his hunch that he could have won the race.
"The #21 Bitcoin Chevrolet was really fast. I raced this car well and felt like I was one of the best on the track. I worked well with Conor, who made it easier to save fuel. The caution for Rahal didn't work out well for us, but such an event is inherent to this race. I'm still gutted about that final pit stop, but that's the way it is and we're not going to change it."
Veteran Hélio Castroneves (46) won the Indianapolis 500 for the fourth time in his career to become a shared record holder. "I want to congratulate Hélio on his win and see that as a positive – he's 26 years older than me, so hopefully I'll get at least 26 more chances to put my name on the trophy of this beautiful race as well!"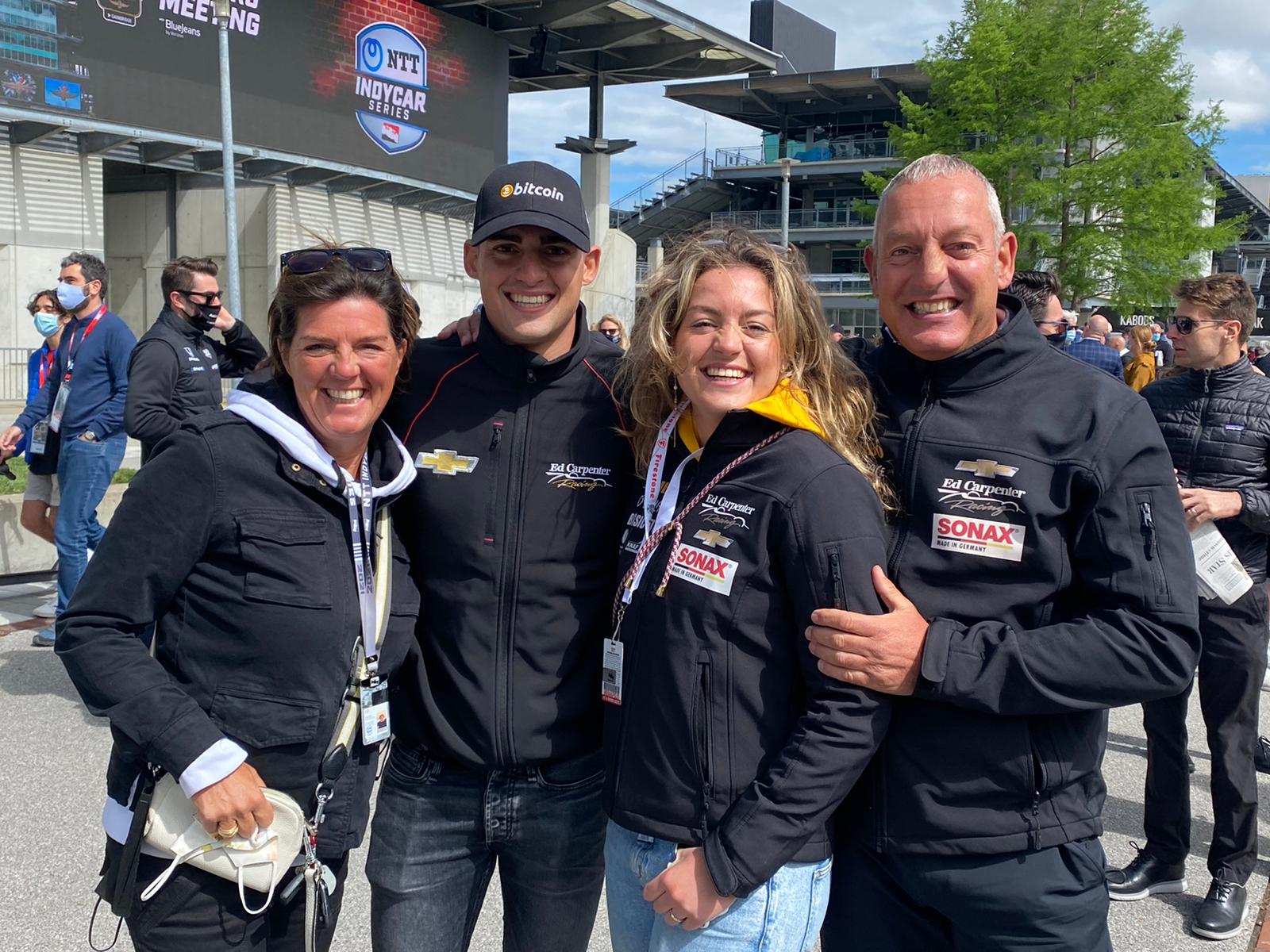 VeeKay will now be on a short break after this busy month of May in which he recorded his first-ever win in the NTT IndyCar Series. Racing will resume on the second weekend of June at Belle Isle Park in Detroit, Michigan. Two races will be held during the Chevrolet Detroit Grand Prix weekend, on Saturday 12 and Sunday 13 June.