VeeKay scrapes into sixth at St Pete
It was all or nothing for Rinus 'VeeKay' van Kalmthout who narrowly made it to the finish after 100 exhilarating race laps on the street circuit of St. Petersburg. In the end, clever fuel management delivered the Dutchman sixth place.
After a winter break spanning no less than five months, VeeKay and his IndyCar colleagues finally got to go racing again. As always – but for the first time since 2019 – the streets of St. Petersburg, Florida, provided the battleground for the season's overture, a beloved hunting ground for the talented twentysomething who has triumphed on the 1.8-mile circuit several times in his Road To Indy years.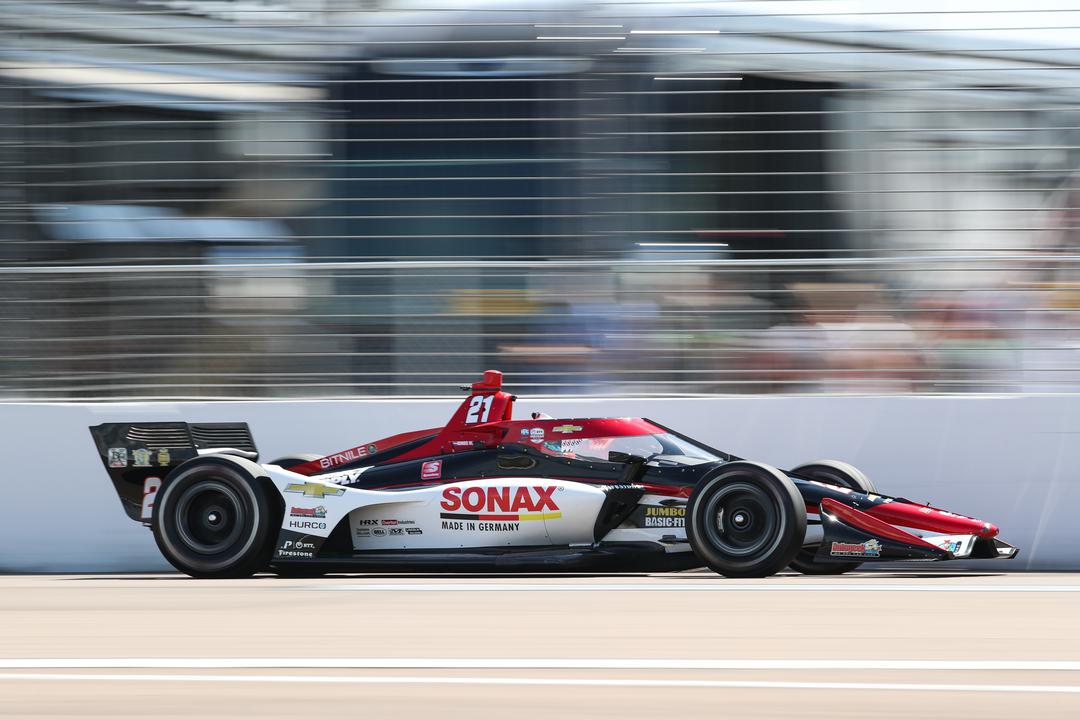 Looking back on the previous season, VeeKay, who for the third consecutive season is representing the Ed Carpenter Racing colours by driving the #21 SONAX Chevrolet, set himself the goal of working with the team to maintain focus for a longer period of time in 2022. After all, driver and team had made a strong start to the year as they claimed a string of podium finishes and that wonderful first IndyCar victory on the Indianapolis Motor Speedway's Road Course, but after the summer break the challenges soon began to outweigh the rewards.
Achieving the 2022 target of finishing well inside the top ten was helped by a strong qualifying performance, as VeeKay fought his way into the Fast Twelve and later the Fast Six, eventually ending up fourth on the grid. This marked VeeKay's best qualifying result since the second race at Belle Isle Park in June 2021.
Then, at the start of the Firestone Grand Prix of St. Petersburg presented by RP Funding, VeeKay showed his fighting spirit as the young Dutchman immediately shot past Penske driver Will Power to move up into third, holding on to that until his rear tyres began to deteriorate. For many laps VeeKay begged for a pit stop but while other drivers plugged on their harder compounds and easily made their way past the Dutchman, VeeKay had to try to save his tyres as much as he could.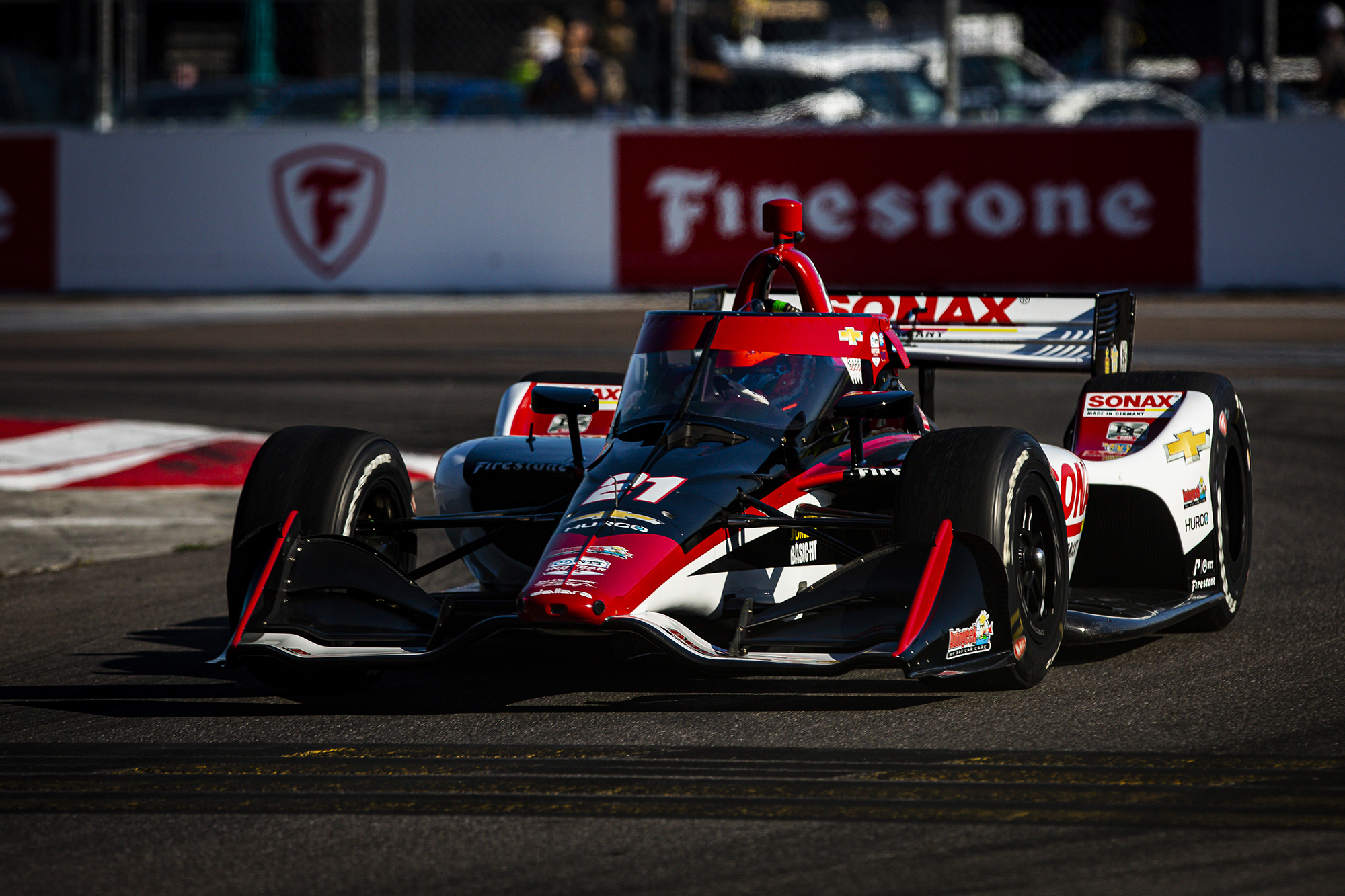 There was good reason why, since the Ed Carpenter Racing engineers had calculated that their Dutch pupil would have to continue until at least lap 21. Due to the high tyre-wear rate the plan almost fell apart, but thanks to a caution period the team was thrown a lifeline. They had to ask the maximum from VeeKay – in order to achieve a top-ten finish, the one-time IndyCar race winner would have to follow a very strict fuel regime.
Lap after lap, VeeKay was given some very tough fuel numbers to adhere to in order to finish at all. With a bunch of hungry IndyCar rivals snapping at his gearbox and a faltering hydration system to cope with, it was far from easy to make the strategy work. However, thanks to his incredible effort VeeKay managed to pull it off, the youngster reaching the chequered flag on fumes, only for his engine to fall silent immediately afterwards. Despite his adventurous fuel strategy, VeeKay finished in an extremely handsome sixth place, equalling his best start of the season (2021, Barber).
"I'm satisfied with the result," said an elated VeeKay from St. Petersburg. "Of course, as a racing driver you always want to move forward and finishing sixth from starting fourth is going backwards, but considering the way in which the race took its course this is a fine result. The first stint on the soft, red Firestone tyres cost us some time, but after that we picked up the pace and put it right. At the end it was close, but it worked out to the drop."
"On Sunday morning we always run a warm-up session, a short session where everyone can check their systems. We noticed that our front tyres were wearing down quite quickly on the softs so we adjusted our set-up moments before the start. This did indeed save my front tyres, but it cost me my rears. Firestone's soft compound this year is a touch softer than last year's, and we will have to adjust to that."
"We needed a full-course yellow to get back to the front, but to be honest the only caution of this race lasted a little too short for me. So if my aim was to finish on a two-stop, I had to drive very economically. Fuel management sounds very simple – make sure you go through the corners as quickly as you can with as little throttle pressure as possible. But simple things are often the hardest!"
"My hydration system was barely working, so I was getting hot water one minute and air the next. Fortunately, my off-season exercise paid off and I was physically able to finish the race. The hard work of all Ed Carpenter Racing team members also paid off – this nice sixth place is a boost for everyone after last year's tough second half of the season, and a good start to what will hopefully be a memorable year!"
The 2022 NTT IndyCar Series continues in three weeks with the first oval race of the year. The XPEL 375 is scheduled for Sunday, March 20 and will be run at the Texas Motor Speedway in Fort Worth. Start of the race is around 18:00 hours Dutch time.