Talented racer to debut in the NTT Indycar Series
With Max Verstappen in Formula 1, Dutch motorsport is on a roll. Yet Verstappen is not Holland's only hope for international success, since Dutch Talent Rinus VeeKay will become the youngest Dutchman in history to debut in the NTT IndyCar Series.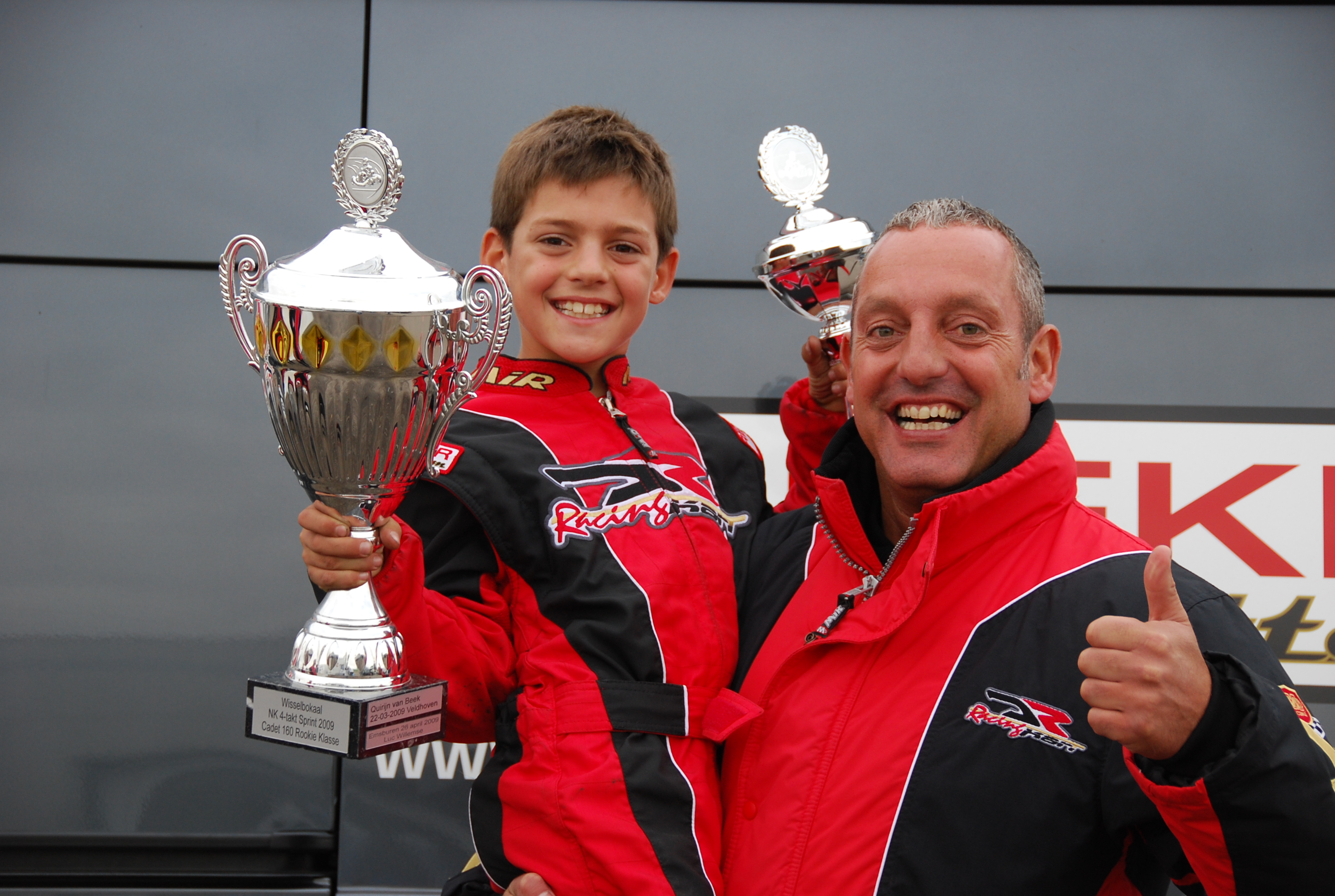 The KNAC National Autosport Federation (KNAF) recognised Van Kalmthout's potential at young age in karting and selected him for its KNAF Talent First programme. This NOC*NSF approved programme supports young talented racers on their way to the top echelons in motorsport. The NOC*NSF elite status is issued for motorsport talent by an Olympic network, and only on recommendation of the KNAF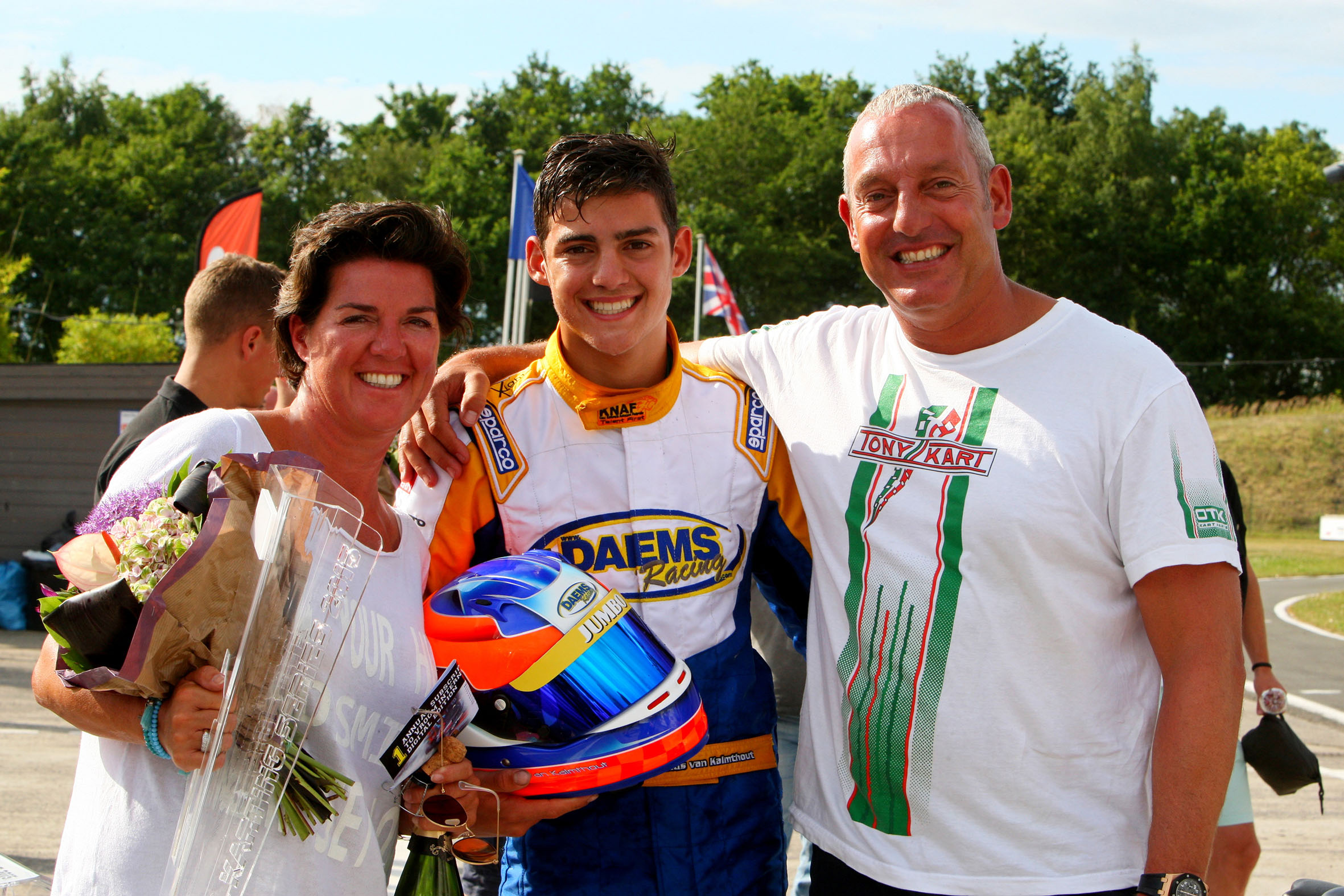 Unique talent
Rinus van Kalmthout, son of successful entrepreneur and BOSS GP driver Marijn van Kalmthout, began in karting in 2009 at the age of 8. Soon after Rinus' first laps in a kart, coach Pierre Redeker spotted a unique talent in the young Van Kalmthout. Thanks to good guidance that talent quickly blossomed.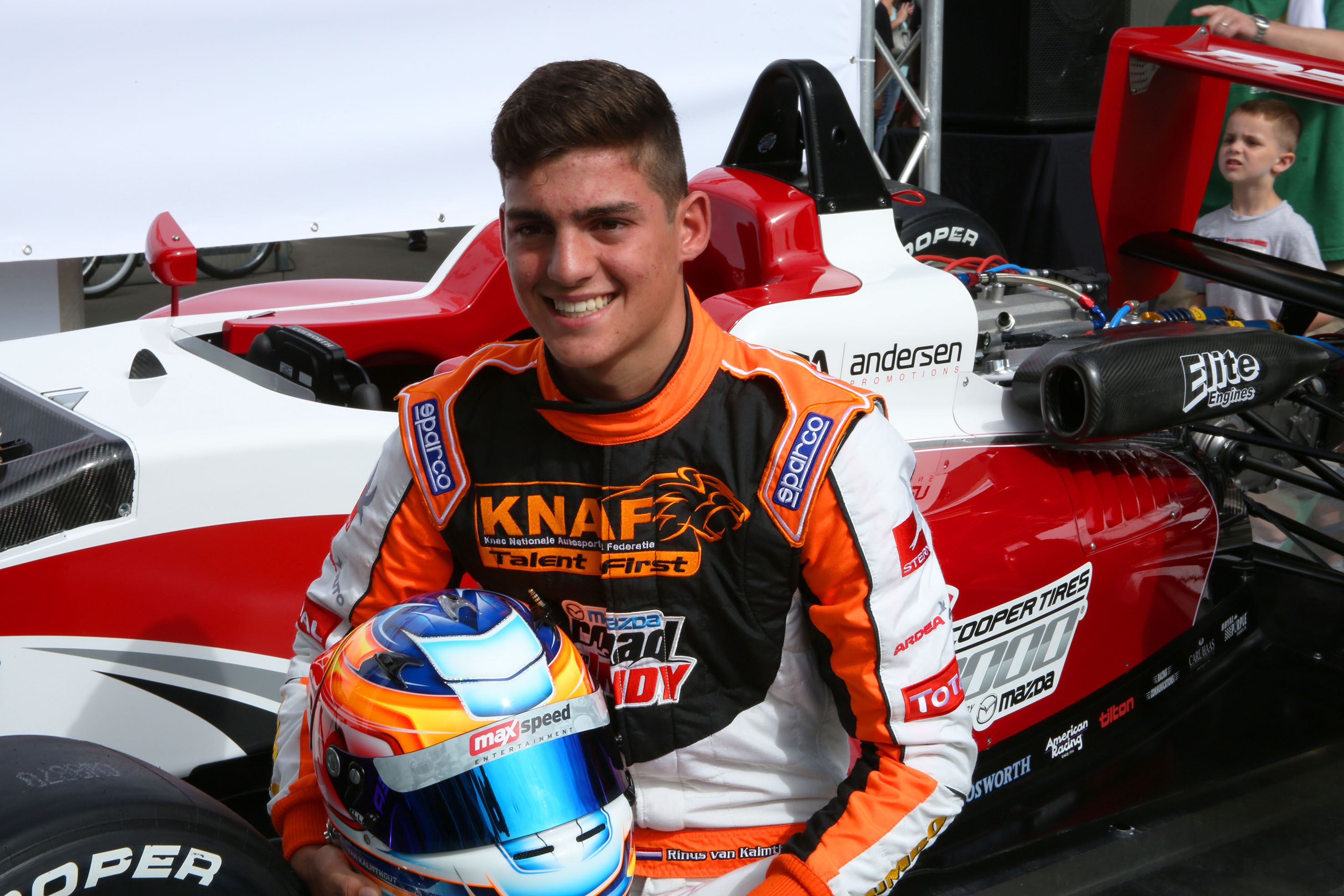 2017
Rinus van Kalmthout started in the Cooper Tires USF2000 series and it seemed like the type of track on which he had to race didn't matter at all for the Dutch race driver. Be it a traditional road course, an oval, or a street circuit like Toronto, as the Pabst Racing driver has showed he is very likely to race to the podium. A runner-up position in the championship was a great result for the autosport rookie.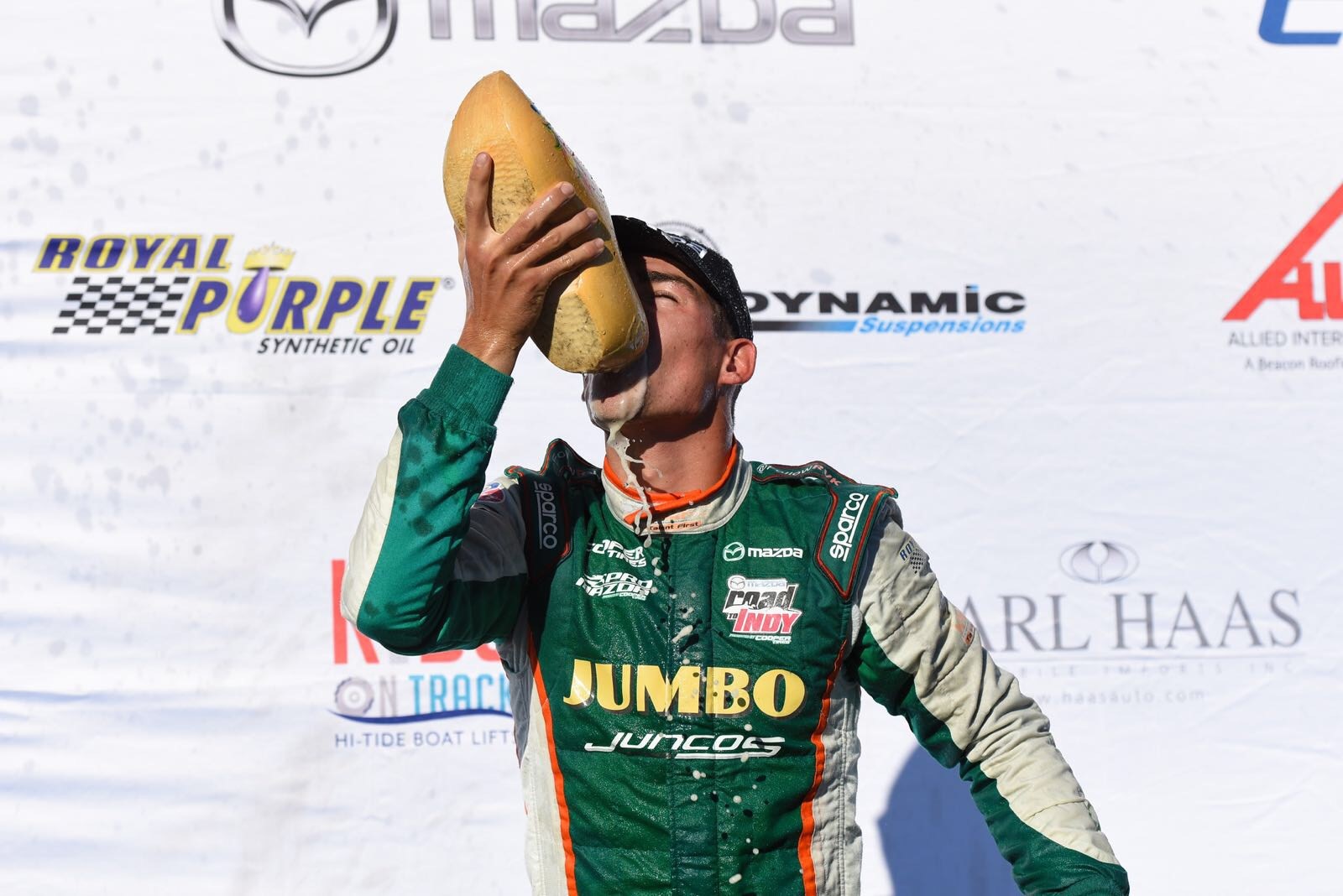 2018
For 2018 Van Kalmthout decided on a wise approach. Moving up from USF2000, but one step at a time. Driving for top-line Juncos Racing, VeeKay has proven his abilities in the Pro Mazda series by winning the championship.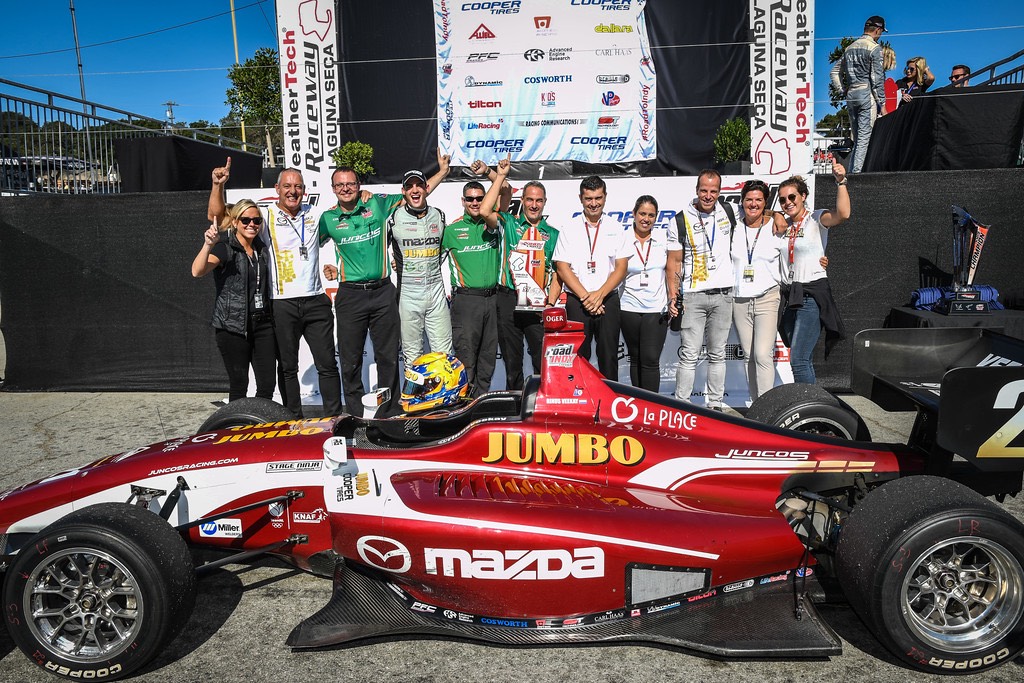 2019
Moving up a step on the Road to Indy program each year brought VeeKay to the Indy Lights. And again he proved himself to be an outstanding race driver, scoring 7 pole positions, 6 victories and 14 podiums. VeeKay became vice-champion Indy Lights and drove most laps in the lead (250 out of 600).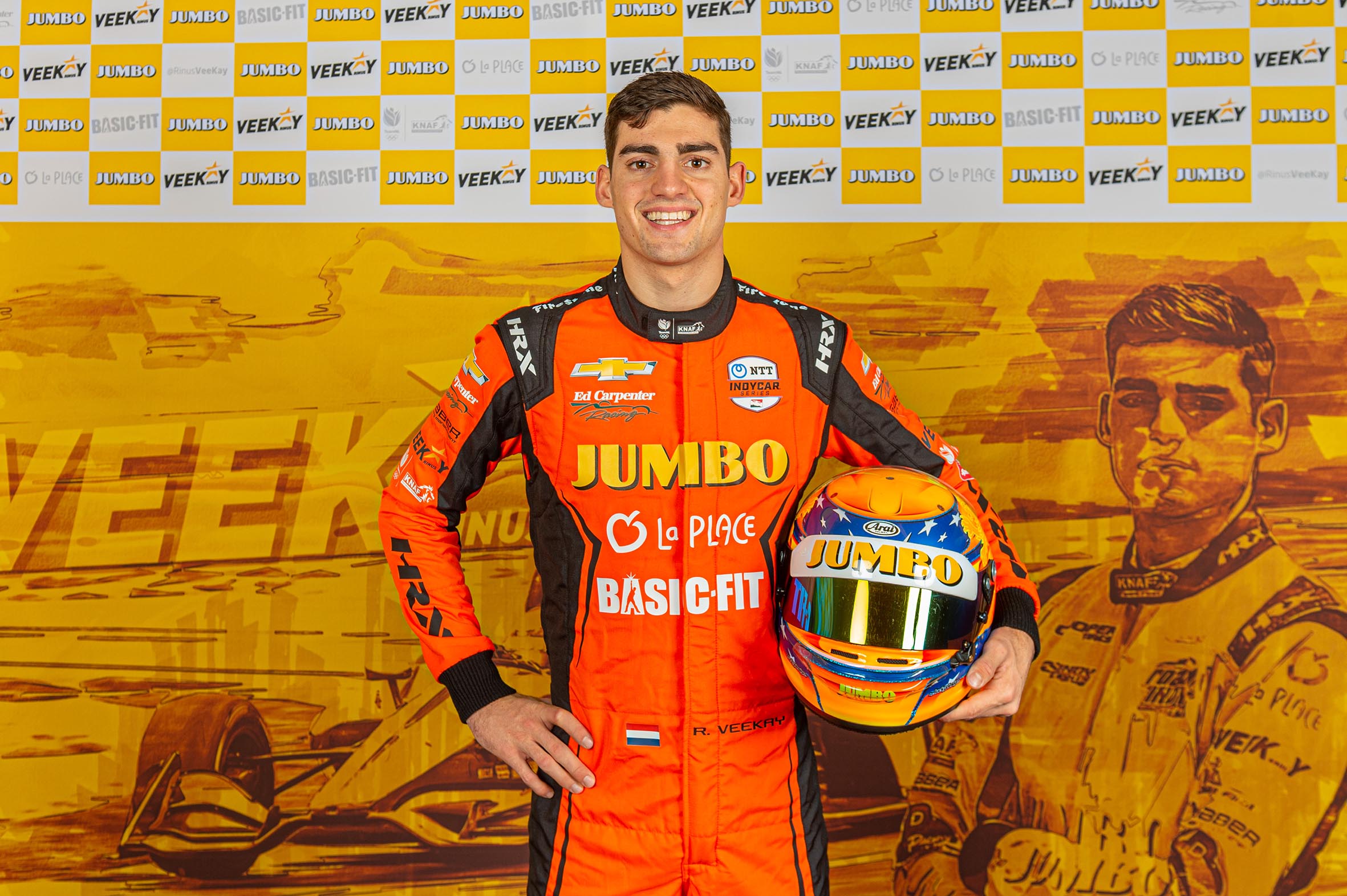 2020
The 2020 NTT IndyCar Series comprises 17 races at 16 tracks which include ovals, road course and street course venues. The world famous Indianapolis 500 at the Indianapolis Motor Speedway is the unchallenged highlight of the NTT IndyCar Series season. VeeKay's Indy 500 debut will be exactly 30 years after Luyendyk's first Indy 500 victory. The 2020 NTT IndyCar Series kicks off in St. Petersburg, Florida, March 15.
Career highlights
2009-2010 Dutch Winter champion Cadet class
2010 Runner-up in Dutch Cadet championship
2011 Dutch and Benelux World Formula champion
2012 Dutch Rotax Max Minimax champion
2013 Dutch Rotax Max Junior rookie champion
2013 Dutch Rotax Max Junior overall champion
2014 3rd in CIK-FIA Karting Academy Trophy
2014 KNAF Talent First selection, supported by NOC*NSF
2015 3rd in BNL Karting Series Senior
2015 Runner-up in European Rotax Max Euro Challenge Senior championship
2015 Runner-up in Rotax US Open Senior championship
2015 Winner of single-seater test in Mazda Road to Indy (USA)
2016 3rd in IAME X30 Euro Series
2016 4th in European Rotax Max Euro Challenge Senior championship
2016 3rd in BNL Karting Series Senior
2016 4 podium finishes out of 6 races in VDV Racing Series Formule Renault with MP Motorsport

2017
- Runner-up in the Cooper Tires USF2000 Championship powered by Mazda in his rookie season, after a hard title battle with Oliver Askew
- Claimed three victories, three new track records and a total of 12 podium finishes out of 14 races
- The only USF2000 driver in history that never finished a race lower than he qualified!
- Runner-up in the BOSS GP FIA International Racing Series Open Class. 5 podium finishes out of 6 races and a victory in the final BOSS GP Super Prix at Imola (Italy).
2018
- 3rd in MRF Challenge with 3 victories and 11 podiums
- Pro Mazda Champion with a marge of 67 points to the runner-up and 109 to number 3
- 6 pole positions, 7 wins and 4 track records
2019
- Champion Formula 3 Asian Winter Series
- 4 victories out of 9 races, only missed podium once
- Indy Lights Championship with Juncos Racing
- 7 pole positions, 6 Victories and 14 podiums
- Vice-champion Indy Lights Presented By Cooper Tires
- Most laps in the lead (250 out of 600)