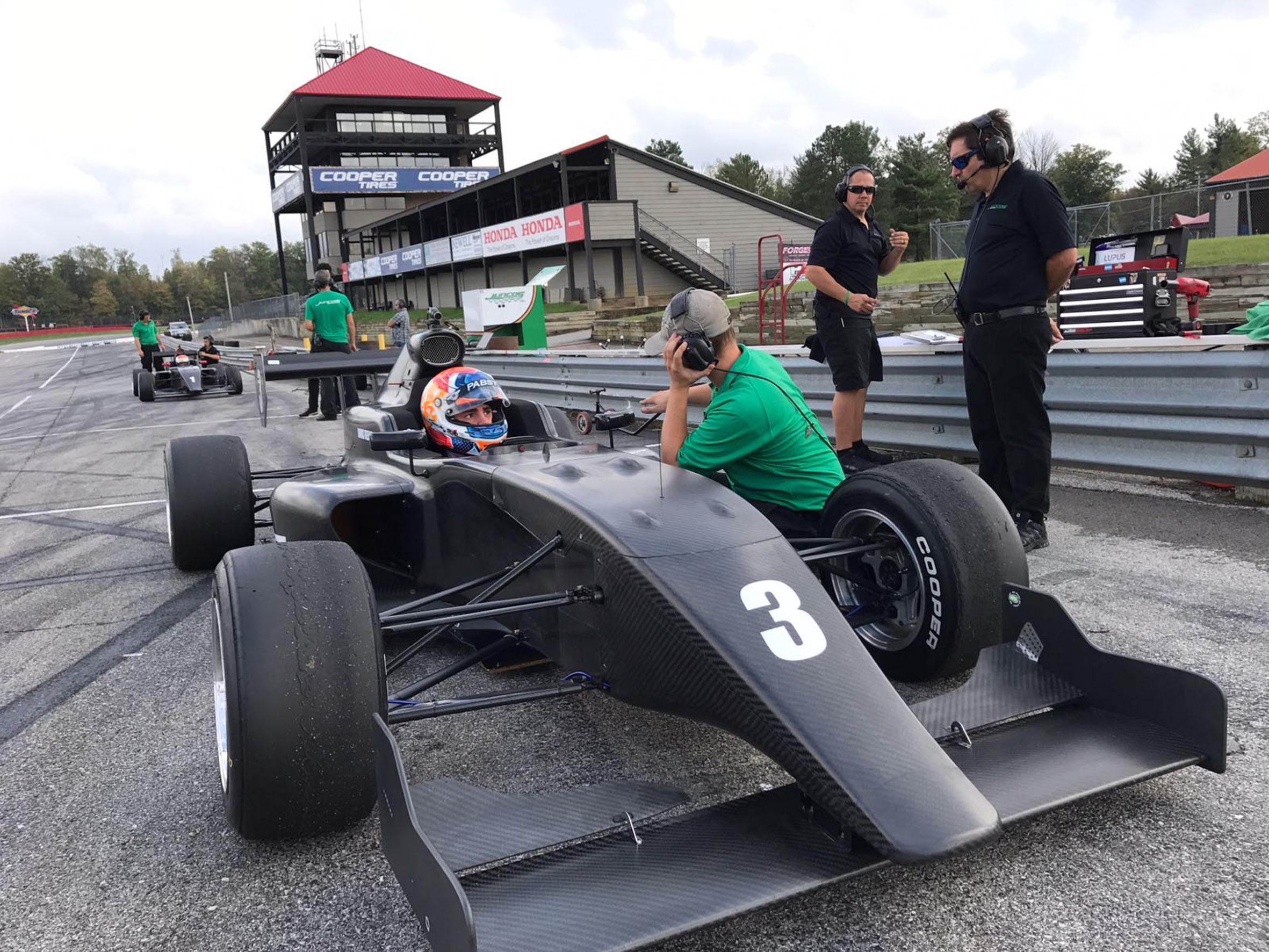 Juncos Racing was established by Ricardo Juncos in 1997 as a small formula car race program based in Buenos Aires, Argentina. After times became financially tough, Juncos relocated to the United States in 2002 where he worked as a mechanic for a small karting team based in Florida. Juncos was then able to open the doors to his own shop and run in karting series throughout the United States.
In 2009, Juncos Racing entered in the former Star Mazda Championship (now the Pro Mazda Championship presented by Cooper Tires), where the team had great success in its maiden season, finishing second in the driver's championship and third in the team championship. The following year, the team captured its first championship in the series with Indiana native Conor Daly. Fast forward to 2015, where Juncos Racing had its most successful season capturing the Indy Lights presented by Cooper Tires driver's championship with current Verizon Indy Car Series driver Spencer Pigot and also claiming the Pro Mazda team championship.
In 2017, Juncos Racing announced they would enter the Verizon IndyCar series and compete in the 101st Running of the Indianapolis 500. The rookie team would go on to finish a respected 15th with Sebastian Saavedra and 18th with Spencer Pigot. Juncos Racing also captured the Pro Mazda Championship and Indy Lights Championship, as the only team to win both series in the same year in the Mazda Road to Indy history.
The mission of Juncos Racing is to develop young drivers from around the world into the next level of their racing careers through the Juncos Racing Driver Development Program. Through this program, the team not only works with drivers on track to improve their skills behind the wheel, but also gives them the tools needed to understand the engineering and mechanics of the race car. Drivers who have participated in the program and have gone on to compete in the next level include Connor de Phillippi, Nicolas Dapero, Tatiana Calderon, Peter Dempsey, Conor Daly, Spencer Pigot, Victor Franzoni, and Kyle Kaiser.
For more information, please visit www.juncosracing.com