Pabst Racing
Augie Pabst, owner and team manager at Pabst Racing, which was founded in 1983 by his father, was a race driver himself in the 90's. The scion of a racing family was pleasantly surprised with the speed Rinus VeeKay demonstrated at the track right from the start, "We immediately saw that Rinus is 'the real deal'. The feedback he gave his engineers was excellent and he improved every lap. He was the fastest driver on the track both days at Sebring. Also his personality appeals to us, he is positive, honest, communicates well and is a true team player. I am proud that he has chosen Pabst Racing and am confident that together we will come to great things this season in the USF2000."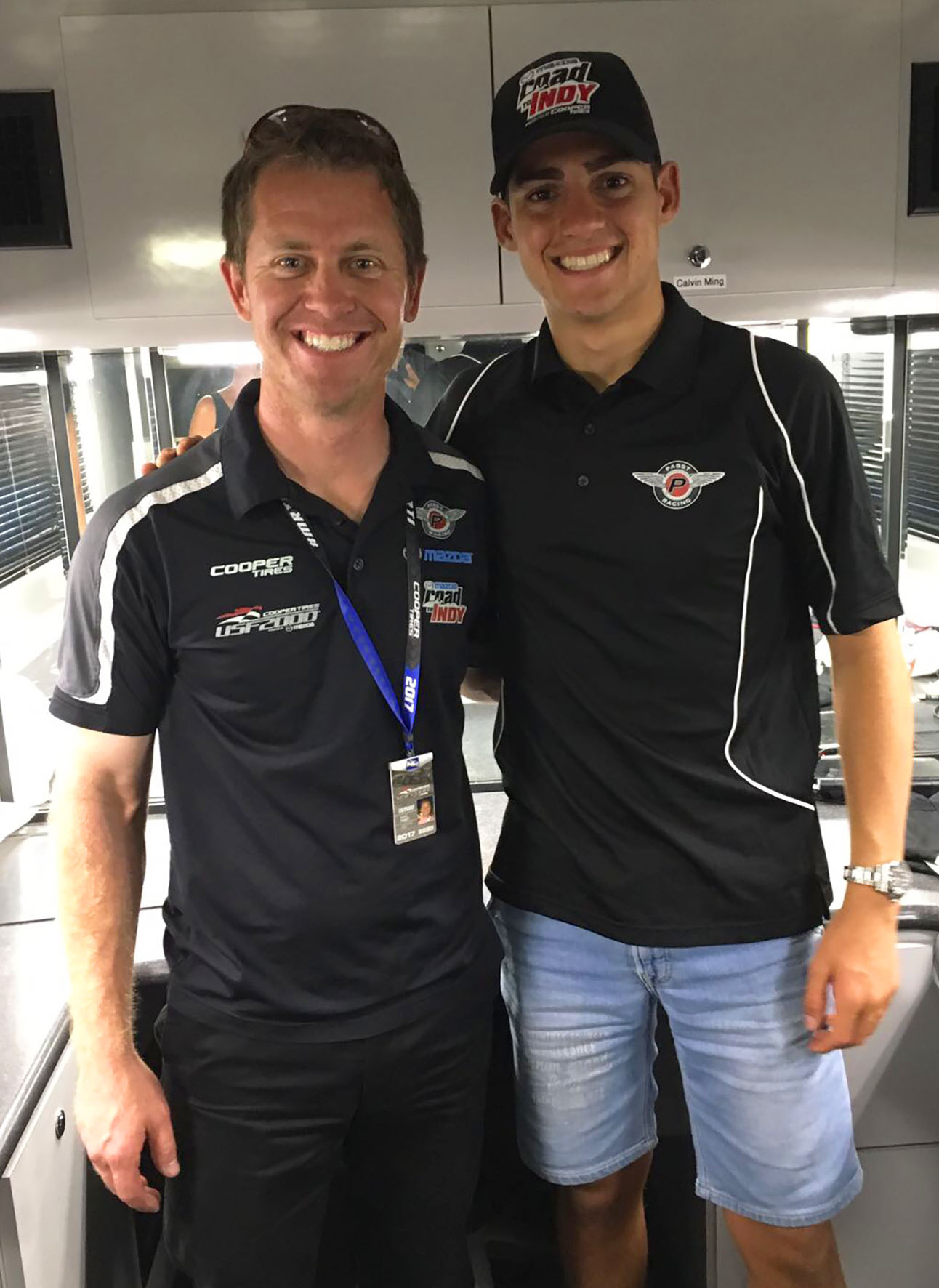 In the 1950's and early 1960's, sports car racing legend Augie Pabst Jr. enjoyed a very successful racing career. During these years, he won numerous races and two national championships driving a variety legendary cars such as the Birdcage Maserati, Cunningham, Lola Coupe, Ferrari, and the ever popular Meister Brau Scarab.

Since the inception of the Pabst Racing team, a variety of racecars have been prepared and maintained under management of Augie Pabst III who took over the the team in 1991. Some of the cars that have been prepped and raced out of the Pabst Racing stable include Formula Enterprises, Spec Racer, Formula Continental, Porsche GT3-Cup, IMSA Lites, Pro Mazda, Daytona Prototype, Champcar Atlantic, USF2000 and Indy Lights.