Caution period causes errorfree VeeKay to lose top ten finish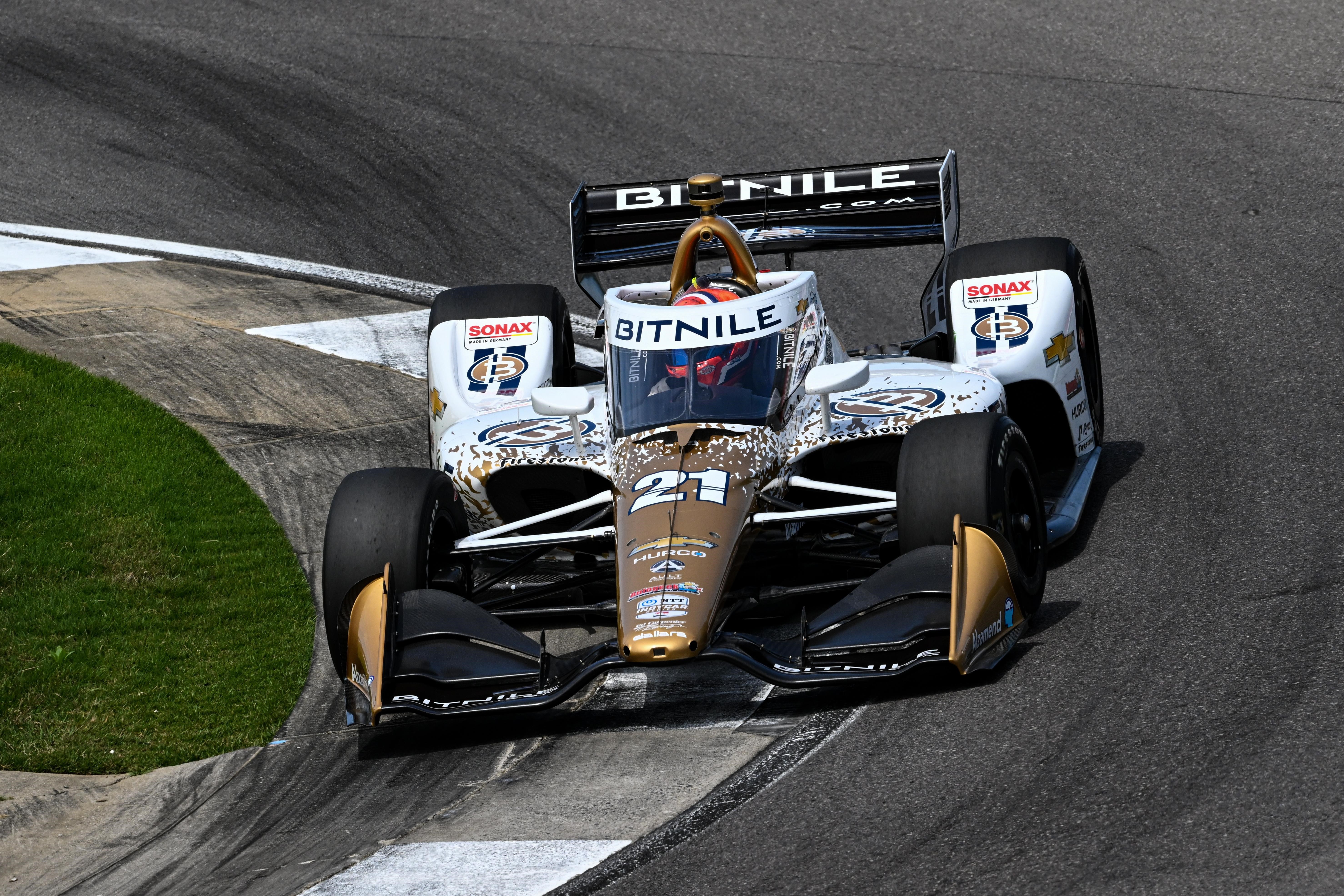 Despite racing at one of his favourite tracks, Rinus 'VeeKay' van Kalmthout failed to capitalize on his own pace when at Barber Motorsports Park, the 22-year-old Dutchman's top-ten finish in the fourth race of the 2023 NTT IndyCar Series was thwarted by a caution period. It was his 50th start in the series.
Two DNFs and an 11th-place finish in Texas – the opening stages of the current IndyCar season haven't been kind to VeeKay. However, the driver of the #21 BitNile Chevrolet was in good spirits as he headed for Alabama, the scene of the fourth round of the season. After all, he has only seen good results at Barber Motorsports Park so far, with sixth place in 2021 and third place in last year's race giving VeeKay lots of confidence going into this edition.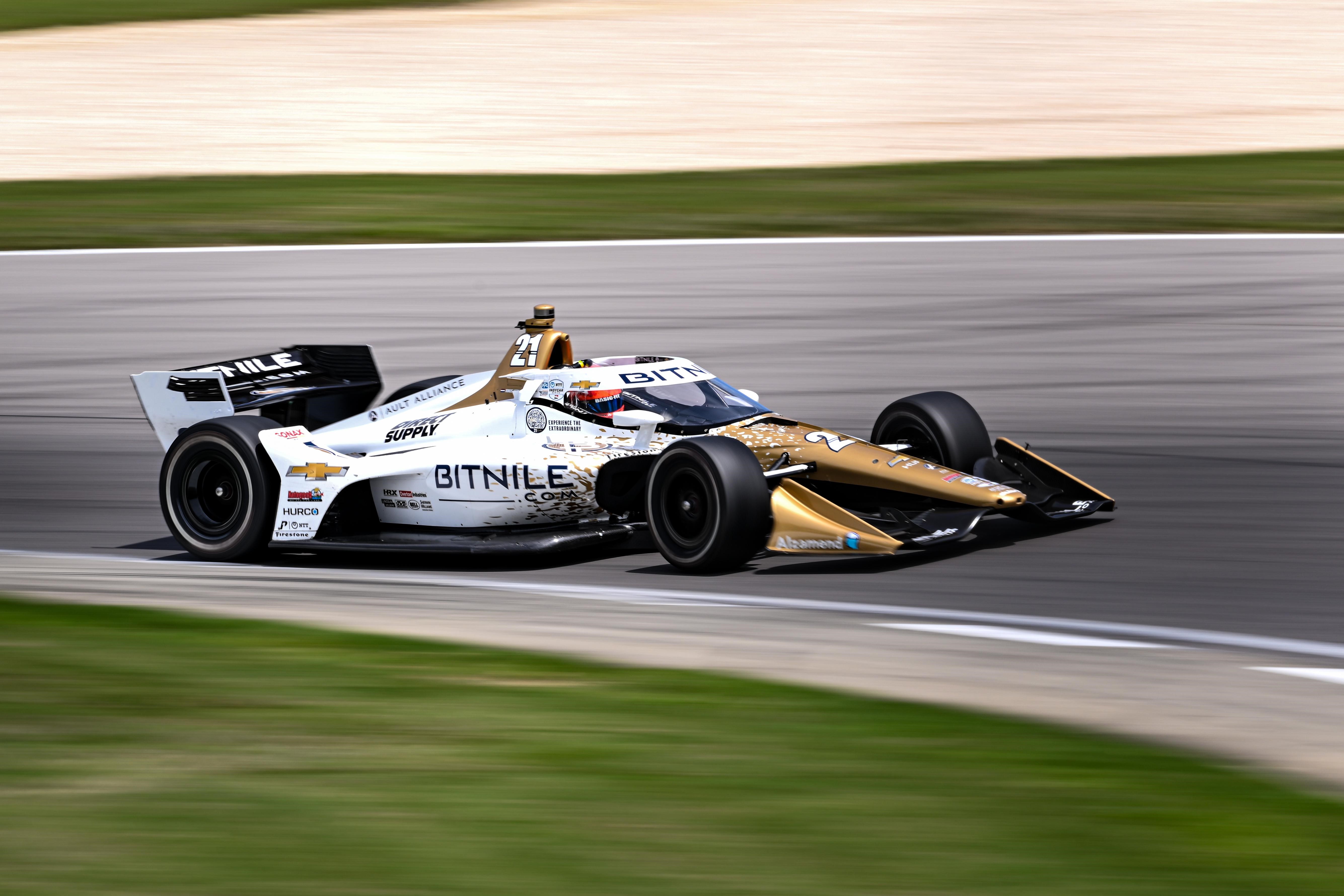 His team Ed Carpenter Racing is struggling in 2023, however, a fact that fails to go unnoticed by its drivers. Whereas VeeKay stormed to pole position last year, this year he was forced to settle for ninth on the grid – a fine performance considering the conditions. From there, the talented twentysomething pushed through at a rapid rate, as after 22 of the scheduled 90 race laps, VeeKay found his gold-and-white car up in fifth place.
Things took a turn when the Children's of Alabama Indy Grand Prix was marked by a caution period around the halfway point, rookie Sting Ray Robb's car grounding to a halt to effectively hand a large part of VeeKay's rivals a 'free' pit stop. As VeeKay had made the first of his two stops shortly before, his rivals on a three-stop strategy managed to make up for lost ground and jump VeeKay in rhe order.
The result was that the Dutch ECR driver dropped well down the order. At the restart, VeeKay fought to consolidate 17th place in a field where the three-stop strategy suddenly appeared to be the best option. The Dutchman kept his cool, even managed to pass one of his rivals, but eventually had to settle for 16th. ECR teammate Conor Daly crossed the finish line in 25th in a race won by Team Penske driver Scott McLaughlin.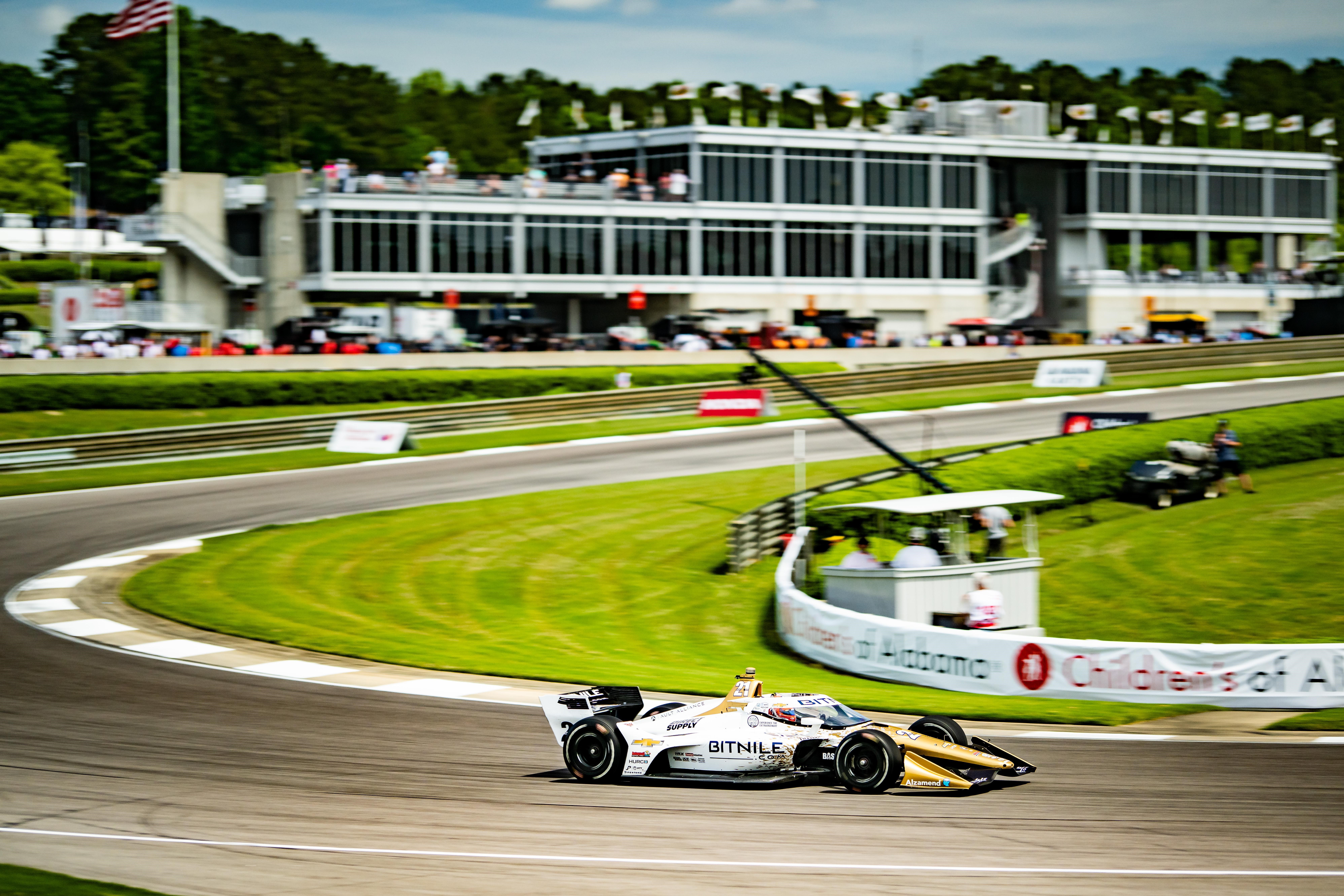 "It was a tough race," VeeKay told from the United States' southeast. "I started from ninth and got away well – on the opening lap I managed to pass two cars straight away. I was going well in the race and managed to keep up with the pace at the front, which was very nice. Halfway through the first stint, I was starting to save fuel and tyres as we had opted for a traditional two-stopper."
"At one point I ran out of grip but still had to keep going or else the two-stopper wouldn't work. As soon as I swapped the soft red tyre for the hard compound, I noticed how it improved the balance. However, we still had to save a lot of fuel, so I dug deep and fought like a lion to keep everyone behind me."
"I couldn't have done better than 16th today. The caution didn't help us, cars on a three-stop strategy were suddenly given loads of opportunities. I can be happy with my own performance as I extracted the most out of it. I am optimistic since I found a few issues with the team today that we can work on. Hopefully, in two weeks' time, we can do well at the event where I won my first race two years ago!" VeeKay concluded in fighting spirits.
The 2023 NTT IndyCar Series continues with the legendary Month of May, which starts tomorrow. Two races are scheduled in the fifth month of the year: on Saturday 13 May next, the first race will take place on the Road Course of the famed Indianapolis Motor Speedway – the track that 15 days later, in its oval configuration, serves as host to the most important race of the year, the Indianapolis 500.