Crash causes VeeKay to miss out on top ten result at Detroit
For a long time, he seemed on course for a fine tenth-place finish, but instead Rinus 'VeeKay' van Kalmthout's race at the Belle Isle street circuit in Detroit ended in the wall, the 21-year-old Dutchman ending the seventh round of the NTT IndyCar Series down in 16th place.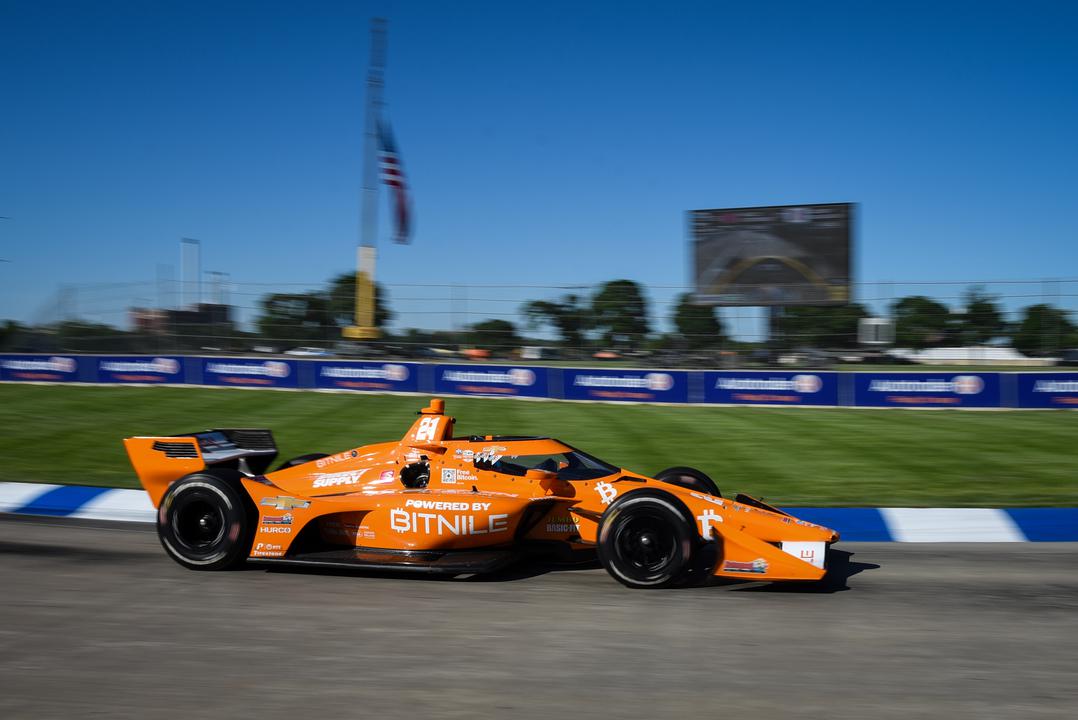 After a memorable Month of May that ended on a disappointing note for VeeKay, the trek to Michigan began for the Chevrolet Detroit Grand Prix. Unlike previous editions of the event, there was not two, but just one race this year. In Saturday's qualifying session, VeeKay, again in the orange of Ed Carpenter Racing's #21 Bitcoin Racing Team with BitNile Chevrolet, finished seventh in his qualifying group, narrowly missing out on promotion to the Fast Twelve and having to settle for 14th on the grid.
From there, much proved possible in terms of strategy. VeeKay, who as always started the 70-lap race on Detroit's tricky street circuit with fighting spirit and had already made his way past two rivals on the opening lap, came in for his first pit stop on lap 4, trying to make up some ground with an undercut. A challenging pit stop, however, meant that ground gained would only be possible if VeeKay let his right foot do the talking.
The young Dutchman did just that. In his second stint, the multiple IndyCar race winner recorded lightning-fast lap times, allowing him to find his way to the front in no time. After 21 laps, the orange #21 ECR car was already up in seventh after VeeKay had emerged from the pit lane down in 22nd place.
The Chevrolet Detroit Grand Prix evolved into a strategic lottery, with varying tactics making for a very interesting race won by Penske driver Will Power in the end. Alexander Rossi, who followed the same strategy as VeeKay and started just one row ahead of the Dutchman, finished second.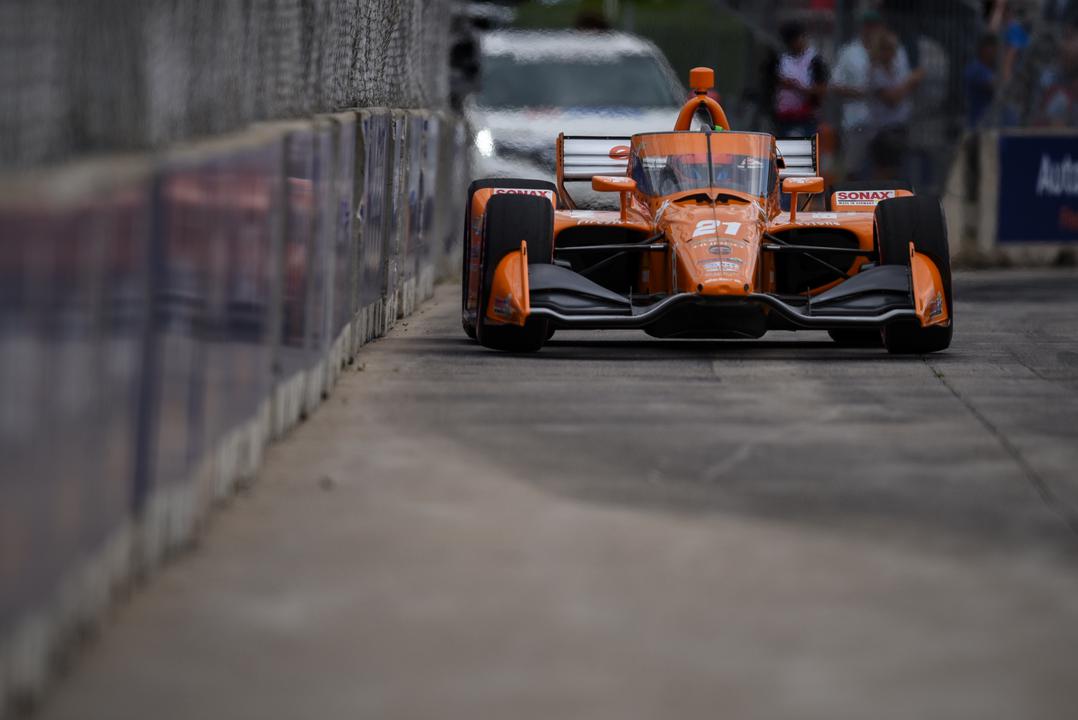 Since VeeKay came in for his first pit stop in the very early stages, he would only to be able to complete the full race distance with a three-stop strategy. This was effortlessly combined with fast lap times and well-executed overtakes on track, but the somewhat hesitant pit stops made it difficult for VeeKay to catch up. One lap before the chequered flag was waved, the Dutchman found himself back in tenth place.
Unfortunately, VeeKay was unable to finish off his performance on the Belle Isle street circuit with his fourth top-ten result of the 2022 season, as on the final lap, the Dutchman slid into the wall, losing six positions to eventually finish sixteenth. In the championship standings after seven of the 17 races, VeeKay now occupies 13th position, having scored 148 points.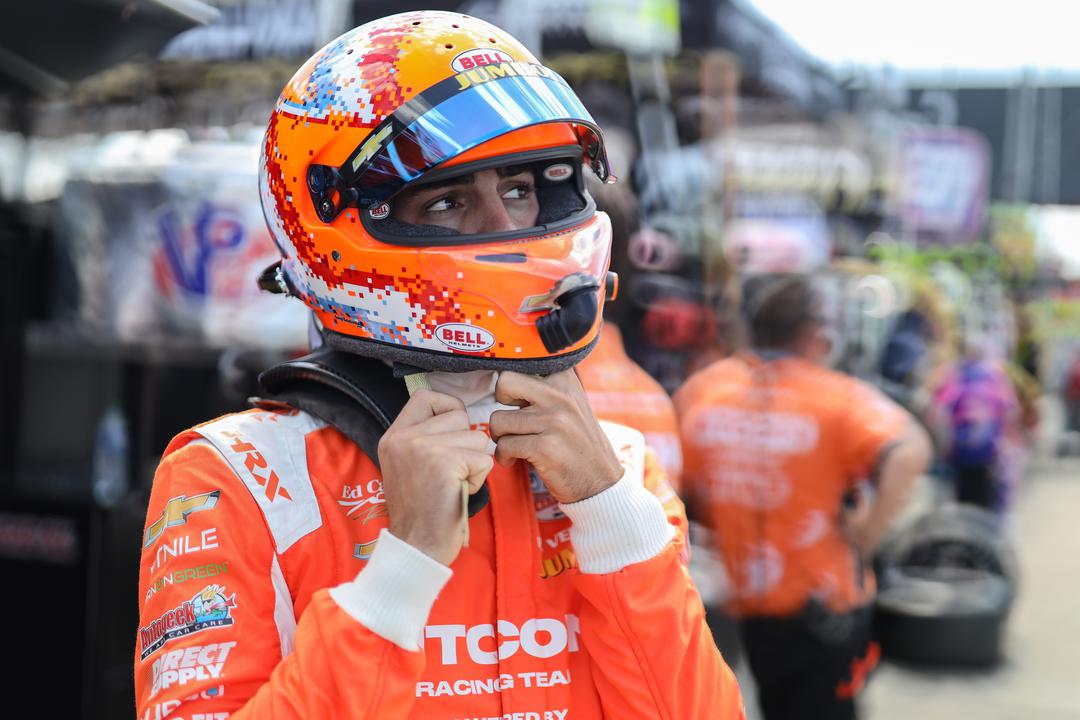 "I really hate this," VeeKay said in a first reaction from Detroit. "It was a steering error on my part, I can be brief about that. It is a shame that this weekend had to end this way. I want to apologise to Ed Carpenter Racing and all my mechanics, because I should have brought that tenth place across the line."
"From starting P14, P10 would have been an excellent result given the competitive level in IndyCar. Of course it could have been better, as we lost some time in the pit lane, but all in all I drove a fine race for 69 laps. I was able to fight, gain time, make the strategy work and get myself into the top ten. The varying strategies made this race continuously interesting from a driver's point of view. I think a positive point is our speed on the blacks. Especially in the second stint I was flying up front."
"Fortunately, we can make amends next weekend. Moreover, the next race is at the Road America circuit, one of my favourite tracks, as at Road America, I won my first races in the United States in 2017. I can't wait to get back behind the wheel again and will do everything I can to get a good result!"
The Sonsio Grand Prix at Road America in Elkhart Lake, Wisconsin, marks the eighth round of the 2022 NTT IndyCar Series. The race is scheduled for this Sunday, June 12, with the start around 18:45hrs Dutch time.