Persistence VeeKay rewarded with stunning P6 at Portland
He had to be patient for a while, but Rinus 'VeeKay' van Kalmthout has added another top-ten finish his NTT IndyCar Series list of honours. The 22-year-old Dutchman produced a scorching race at Portland, concluded with a strong and hard-fought sixth place.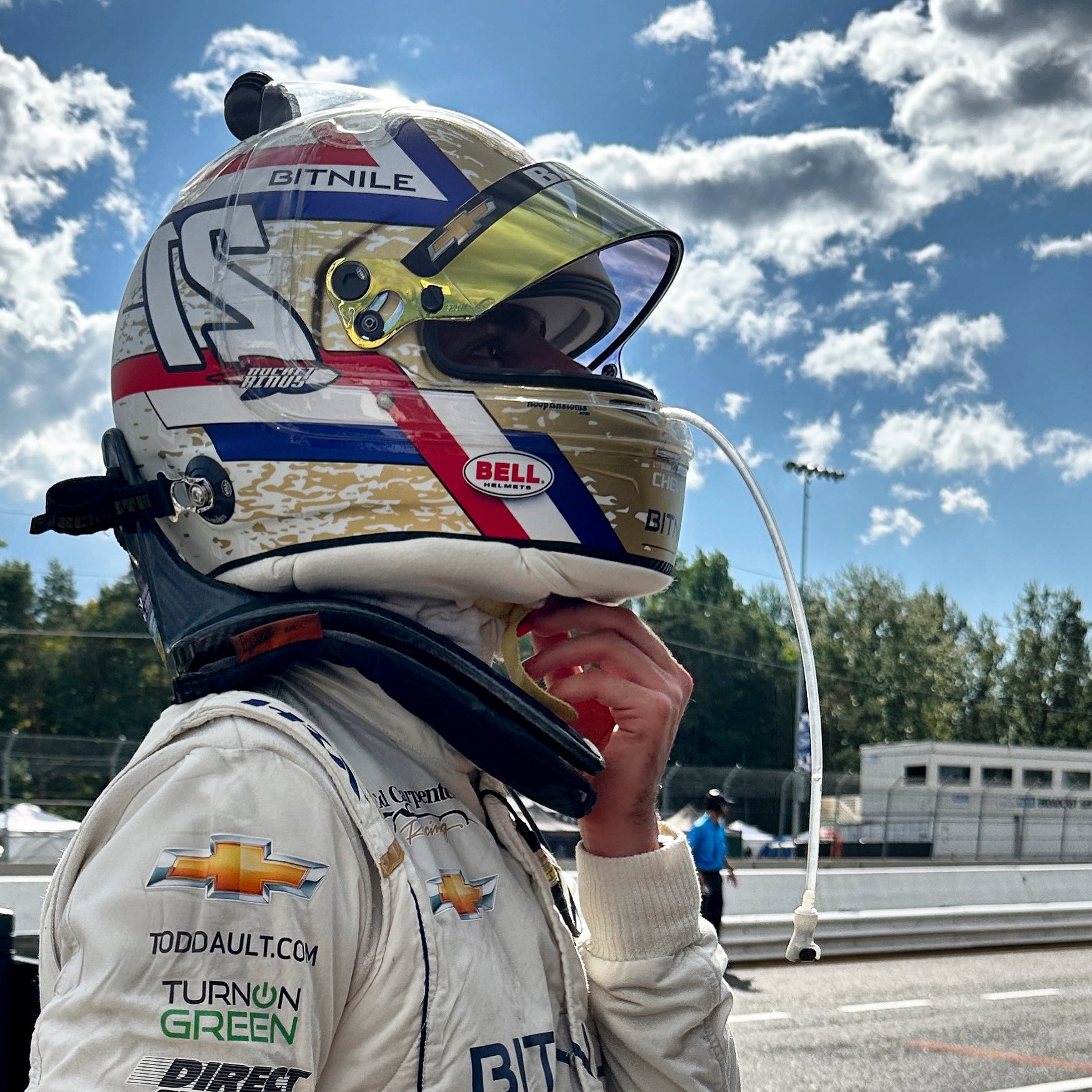 The summer of 2023 did not go as planned for the Ed Carpenter Racing team, as the cars struggled with balance, internal team changes and a lack of results. In fact, only one consistent factor remained at ECR – its Dutch driver of the #21 BitNile Chevrolet, Rinus VeeKay. The talented twentysomething nonetheless produced one positive result after another, as he edged towards the top-ten in this highly competitive series that sees at least 27 drivers start every weekend.
In practice sessions for the BitNile.com Grand Prix of Portland, VeeKay soon smelled that the weekend at Portland International Raceway could well be a memorable one, with the Dutchman easily joining the front in the practice sessions. This meant that he was secretly aiming for a spot in Fast Twelve qualifying. With 13th, VeeKay narrowly fell short of that, but afterwards he was in good spirits nonetheless.
VeeKay's big weapon was the hard tyre, of which he had several brand new sets in stock. Since the Dutchman got on famously with the so-called prime compound, it was decided to start the race at Portland on the soft tyre, as all drivers in the NTT IndyCar Series are required to use both tyre compounds. By fitting the soft compound straight away, VeeKay would no longer need it in the remainder of the 110-lap race.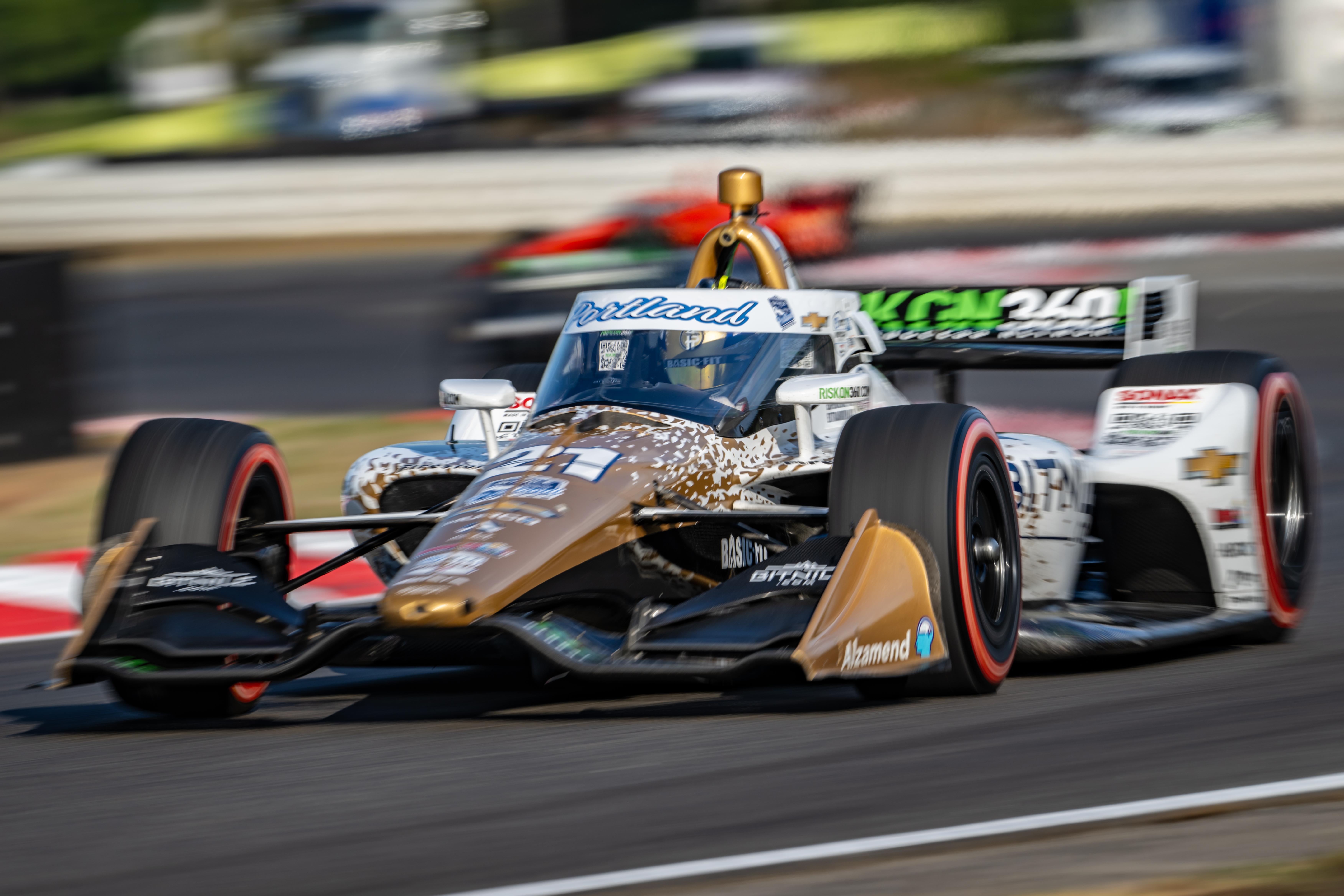 Ed Carpenter Racing's tactics proved to hit the target, as VeeKay quickly guided his machine to the front. First of all, the youngster remained cool in the chaotic opening lap, as he drove his gold-and-white car from 13th on the grid to 10th. A mistake by outgoing champion Will Power then allowed VeeKay to climb to ninth before his first stop.
After the Dutchman finished his mandatory stint on soft tyres, he was effectively unleashed. Using his much-loved hard tyres, VeeKay passed both Scott McLaughlin and Graham Rahal in one smooth move, only to get rid of Marcus Ericsson shortly afterwards. IndyCar fans were once again treated to the typical overtaking moves of their Dutch hero who found himself in sixth after overtaking Kyle Kirkwood.
Only once before in 2023 had VeeKay finished an IndyCar race in the top ten – at the legendary Indianapolis 500 in which he crossed the line in tenth. At Portland, the 2020 Rookie of The Year, the year in which he beat Alex Palou – who on Sunday won the IndyCar title for the second time in his career – finally got payback for his efforts, as after 110 laps, VeeKay was flagged off in a stunning sixth place – a great boost for both the hard-working driver and his toiling team. VeeKay's experienced teammate Ryan Hunter-Reay finished the race in 21st place.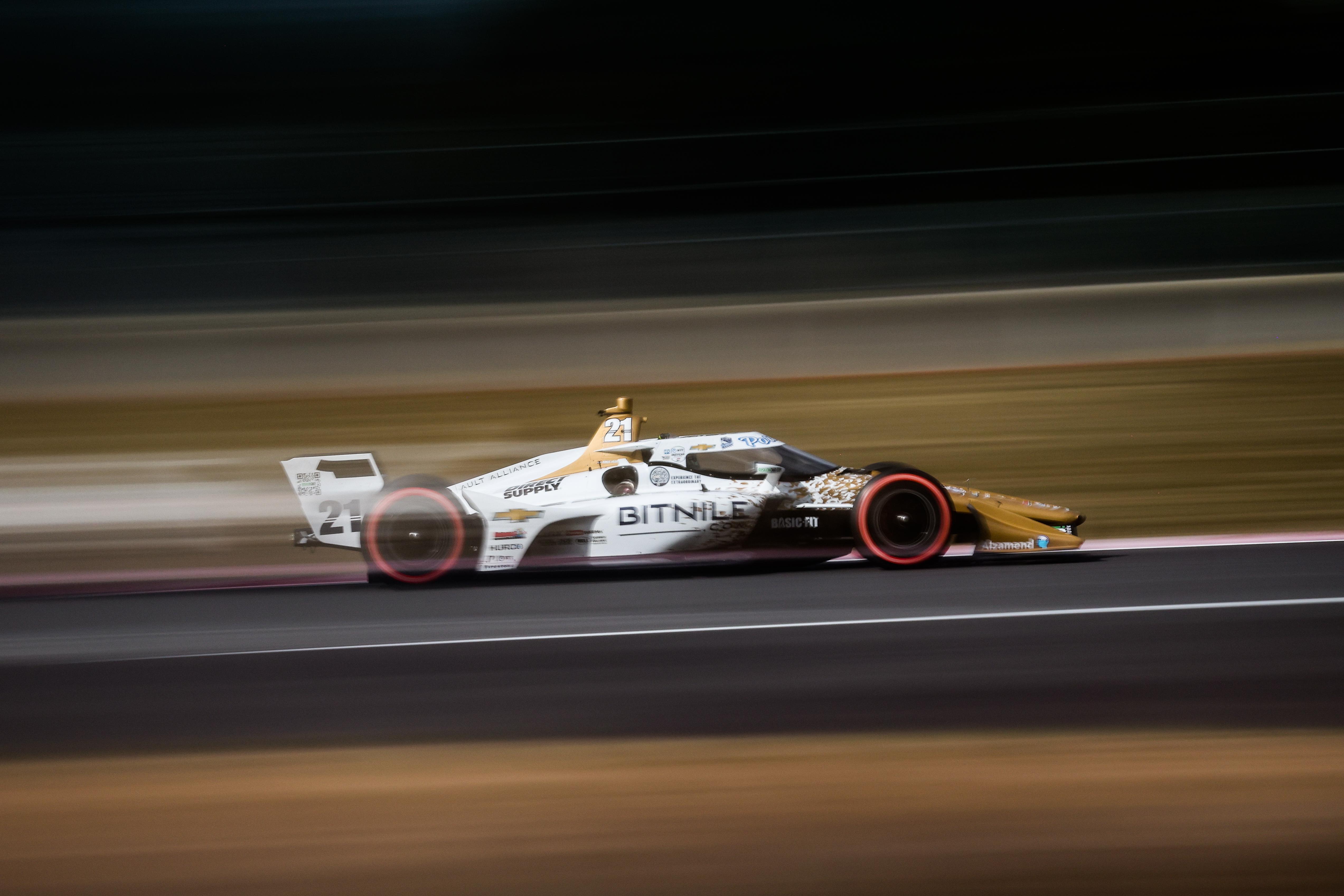 "A brilliant race," said a happy VeeKay from Portland. "I'm really very satisfied. The whole weekend the pace was right there. From the moment we arrived here, we noticed that the hard tyre suited us very well, so I was disappointed to miss the Fast Twelve session by 0.02 seconds during qualifying on Saturday. But we knew we had a good race car."
"After using the soft tyre in the first stint, we got rid of that and were able to attack. The car was really fantastic, exactly how I want it. I am grateful to the team that they got on top of the problem for this race and that we were able to score such a great result, especially in our main sponsor BitNile's home race."
"We can build on this result. It gives an incredibly good feeling going into the upcoming winter break. Fortunately, there is one more race to come before we finish the season – Laguna Seca suits me very well, I won there twice in Indy Lights in 2019, but the team has historically had a tougher time there. Hopefully, after this strong result at Portland, we can also end our tough string of results at Laguna to end our season on a high."
The 2023 NTT IndyCar Series season concludes next Saturday, 10 September, with the 17th and final race of the year. The Firestone Grand Prix of Monterey is scheduled at the WeatherTech Raceway Laguna Seca. It will be started around 20:45 Dutch time and can be followed live on Ziggo Sport.