Rinus VeeKay to race orange coloured car in Indianapolis 500
Rinus 'VeeKay' van Kalmthout will be hard to miss in the upcoming Indianapolis 500, as during the 106th running of this legendary contest the 21-year old Dutchman will race a car decked out entirely in orange while adding a Dutch flag on its front wing and a pair of lions on its wing mirrors.
It will be the second consecutive year that VeeKay will enter the Indianapolis 500 in a specially liveried car – and for the second year running it's the result of a bitcoin initiative. Last year, the talented twentysomething racing for Ed Carpenter Racing competed in The Greatest Spectacle in Racing in a black car while this time his car will be decked out in orange.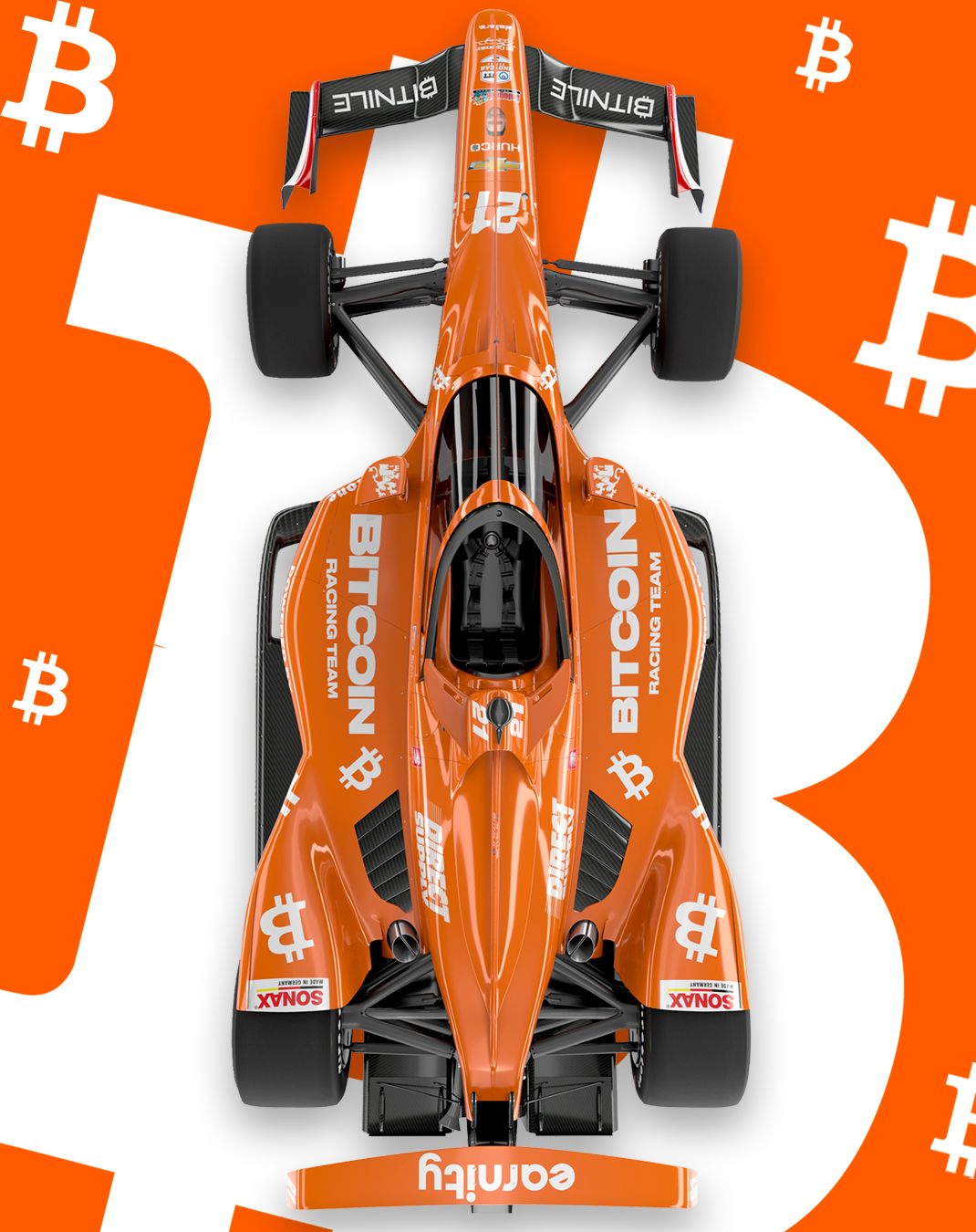 The #21 Bitcoin Racing Team car is made possible by Bitnile, the company owned by Todd Ault III who has been associated with Ed Carpenter Racing since the start of this season. Earlier this year, VeeKay already raced in a Bitnile-funded livery, the Dutchman attacking the streets of Long Beach in the purple and navy blue colours of Alzamend. This weekend, with the GMR Grand Prix on the Road Course of the Indianapolis Motor Speedway on his schedule, VeeKay will again drive specially liveried car, this time in aid of the Building Tomorrow foundation.
The Indianapolis 500 is the sixth and most important event of the 2022 NTT IndyCar Series. The race has been organised 105 times, earning itself a special place in motorsport history. VeeKay has now competed in the Indianapolis 500 twice and impressed fans and watchers of the sport on both occasions.
In his first appearance at the Indy 500 in 2020, a 19-year-old VeeKay started from fourth on the grid and raced at the sharp end for the duration of the race. In 2021, the Dutchman qualified on the front row while in the race VeeKay led for 32 of the 200 laps. With the #21 Bitcoin Racing Team powered by Bitnile, VeeKay will again aim for victory this year, hoping to join the ranks of legendary motorsports names, including that of countryman Arie Luyendyk.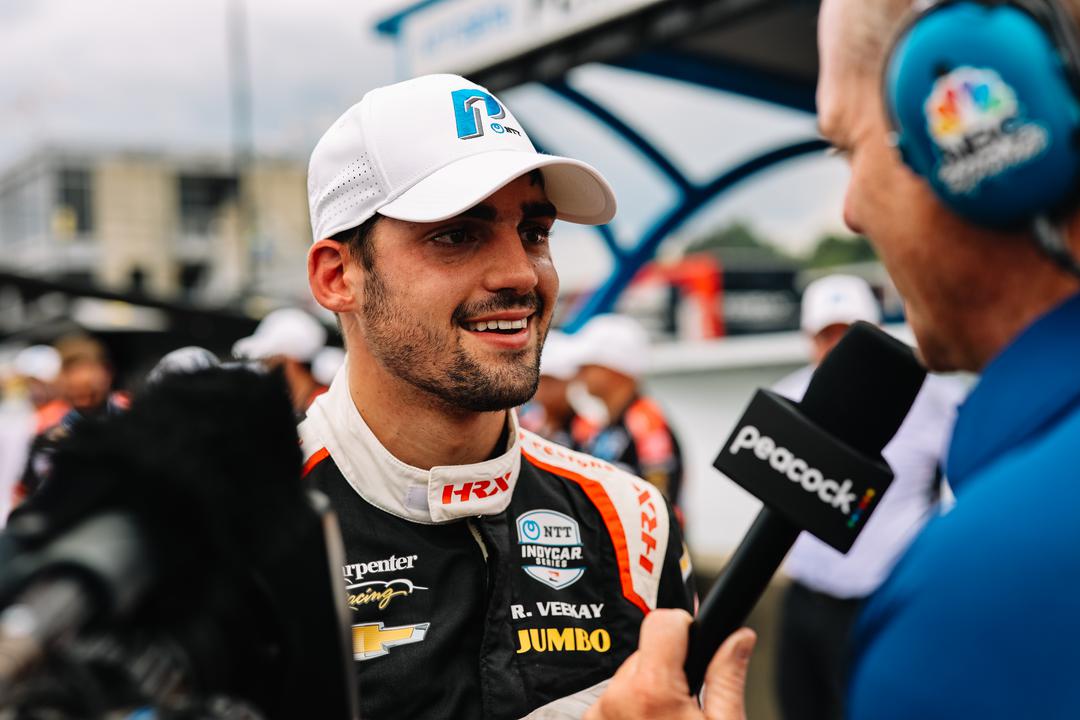 In the 2022 NTT Indycar Series that is now four races old, VeeKay holds a respectable seventh place in the standings, with a podium finish at Barber Motorsports Park as the highlight. In total, VeeKay has recorded three top-ten finishes, adding a sixth in St. Petersburg and a tenth at the Texas oval to his Barber podium.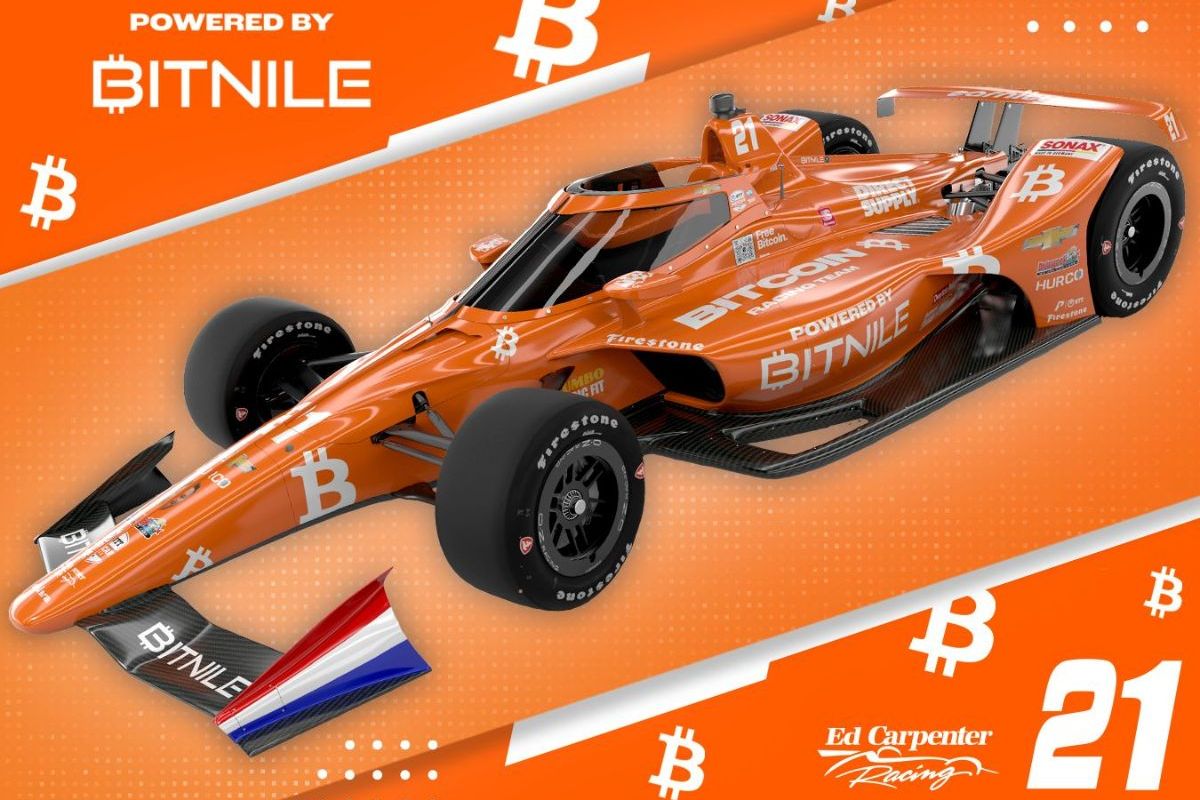 Practice for the 106th Running of the Indianapolis 500 presented by Gainbridge starts on Tuesday, May 17, with qualifying on the weekend of May 21-22. The race will start on Sunday, May 29, around 18:00 hours Dutch time.