Unlucky VeeKay has reason for optimism after late comeback
Things haven't been going well for Rinus 'VeeKay' van Kalmthout for a while now. In the eighth race of the season, the 21-year old Dutchman racing for Ed Carpenter Racing in the NTT IndyCar Series had to settle for a hard-fought 17th place after a better result proved impossible when VeeKay's race was severely compromised in the opening stages by the actions of an overzealous rival.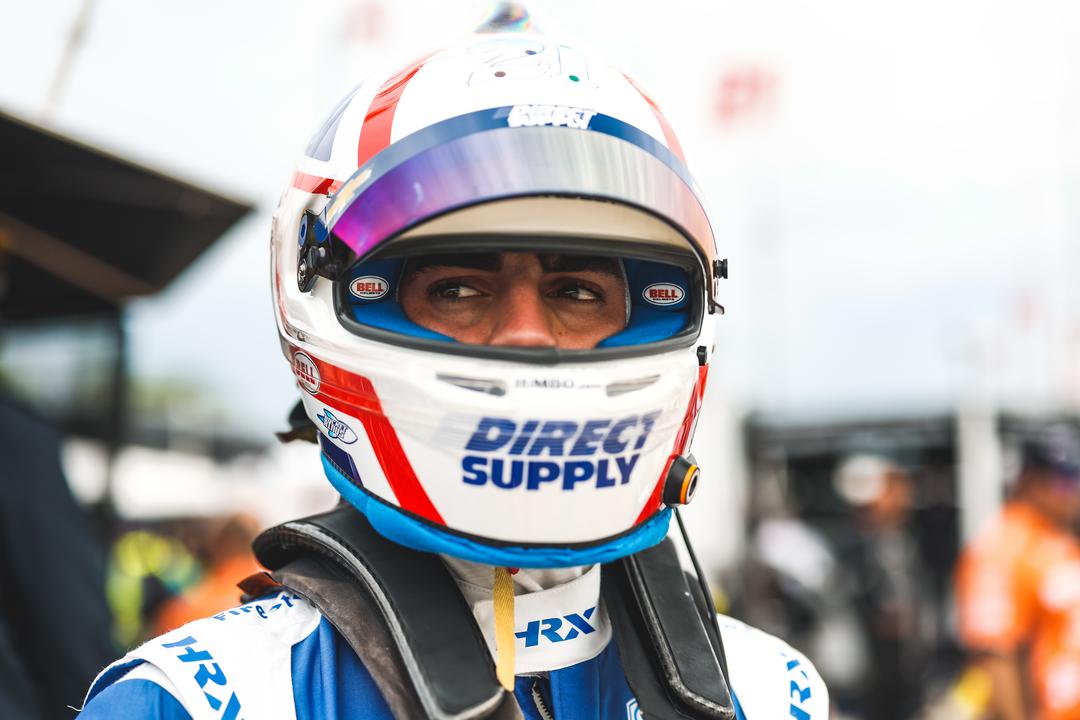 VeeKay's patience is being put to the test after those superb qualifying runs at the Indianapolis Motor Speedway. During the Indianapolis 500, the ECR driver inexplicably slid into the wall while running second and having a solid shot at victory. Onboards from rivals following him showed a shower of sparks under VeeKay's car shortly before the rear end broke away, resulting in the Dutchman's crash.
In the encounter at Belle Isle Park in Detroit, after a very strong race, the 2020 Rookie of the Year let a tenth place slip through his fingers at the last moment. With the events at Indianapolis and the incident in Detroit, VeeKay was keen to put his #21 Direct Supply Chevrolet, this time decked in the blue and white of ECR's local partner, through its paces at Road America.
However, first practice offered more headaches than opportunities, as Ed Carpenter Racing's blue and white car failed to have the right set-up and as a result was trailing behind all weekend. Only just before qualifying, VeeKay was able to find a slightly improved set-up, allowing him to make up some ground. A 17th place on the grid was all he could muster, although it must be noted that his time would have been good for a spot in the Fast Twelve, had he been allowed to start in the second qualifying group.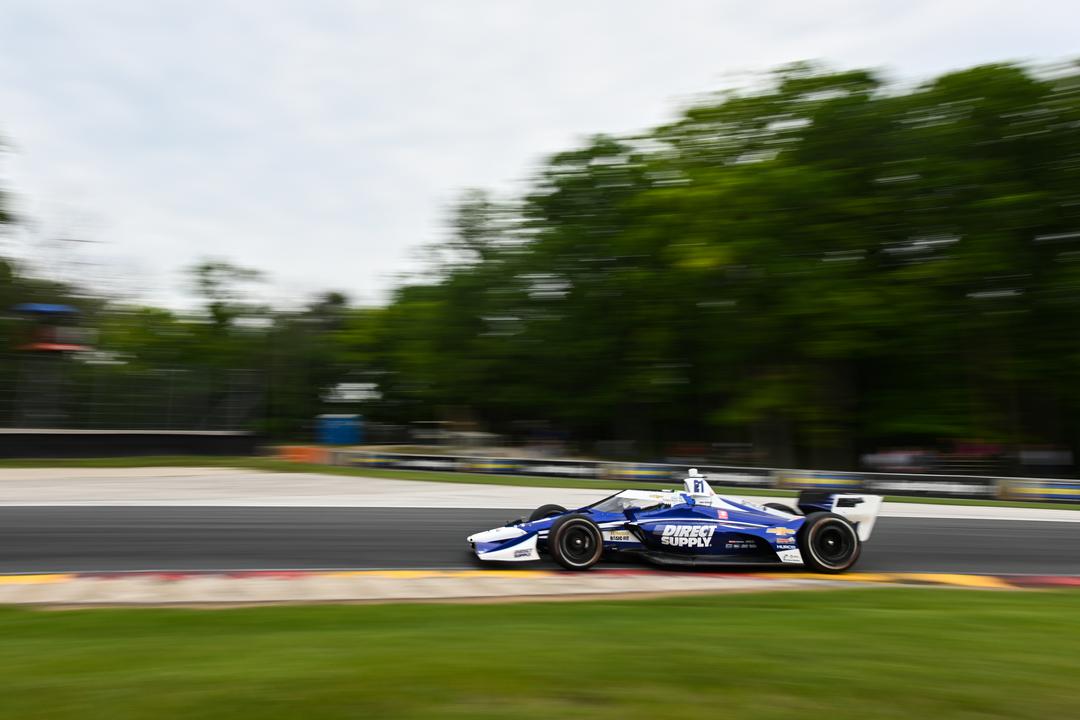 VeeKay set his sights on Sunday's race and once again proved to be a combative driver as the young Dutchman immediately passed two opponents at the start and slipped past two more after an early caution period and subsequent restart. With lap times that matched the speed of the frontrunners, VeeKay moved forward, only to be stopped by rookie Christian Lundgaard, the Danish driver not wanting to give up when he got into a fight with VeeKay. A brusque move by Lundgaard resulted in VeeKay finding himself down in the gravel trap.
From there, VeeKay could do nothing but catch up. The one-time IndyCar race winner suggested an alternative strategy, stayed out longer to explore tactical options and tried everything in his power. In the closing stages of the Sonsio Grand Prix at Road America, this resulted in six consecutive overtaking manoeuvres, which once again caught everyone's attention. 17th was the result.
"A challenging race", VeeKay analysed at Road America with a sense of understatement. "The pace was far from good. Fortunately, I was able to make up some places in the closing stages, overtaking six of my rivals. A late call to come in for used soft tyres paid off somewhat."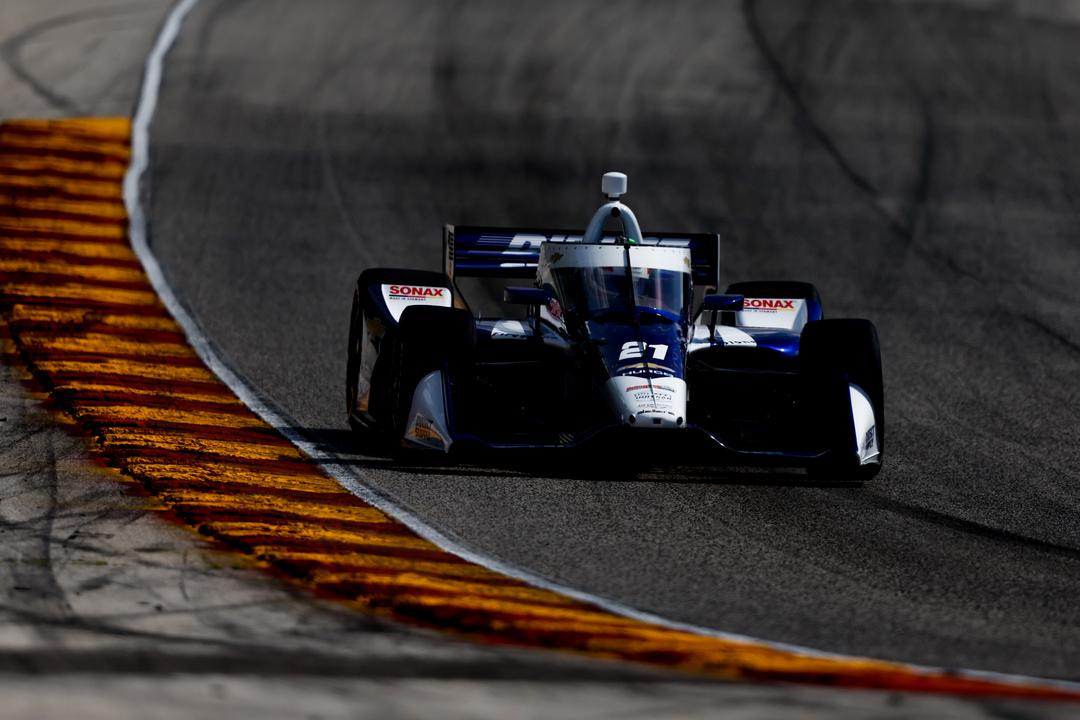 "After these busy weeks we are now entering a quieter period. We have the next two weekends off, after that we go to Mid-Ohio. That happens to be one of my favourite tracks. In the 2018 Indy Pro 2000 championship, in which I won the title, I managed to win both races at this track and in my IndyCar rookie year I finished eighth at Mid-Ohio. I'm going to do my best to repeat those performances in three weeks' time," VeeKay concluded.
With 161 points to his name, VeeKay is currently 14th in the 2022 NTT IndyCar Series standings. The season will continue at the Mid-Ohio Sports Car Course, where the Honda Indy 200 will be run on Sunday, July 3, around 6:15 pm Dutch time.