VeeKay delivers flawless performance at Honda Indy Toronto
Rinus 'VeeKay' van Kalmthout has finished the tenth race of the 2022 NTT INDYCAR Series in 13th place. The 21-year-old Dutchman managed to keep his car out of trouble on the street circuit around the Exhibition Place in Toronto, Canada.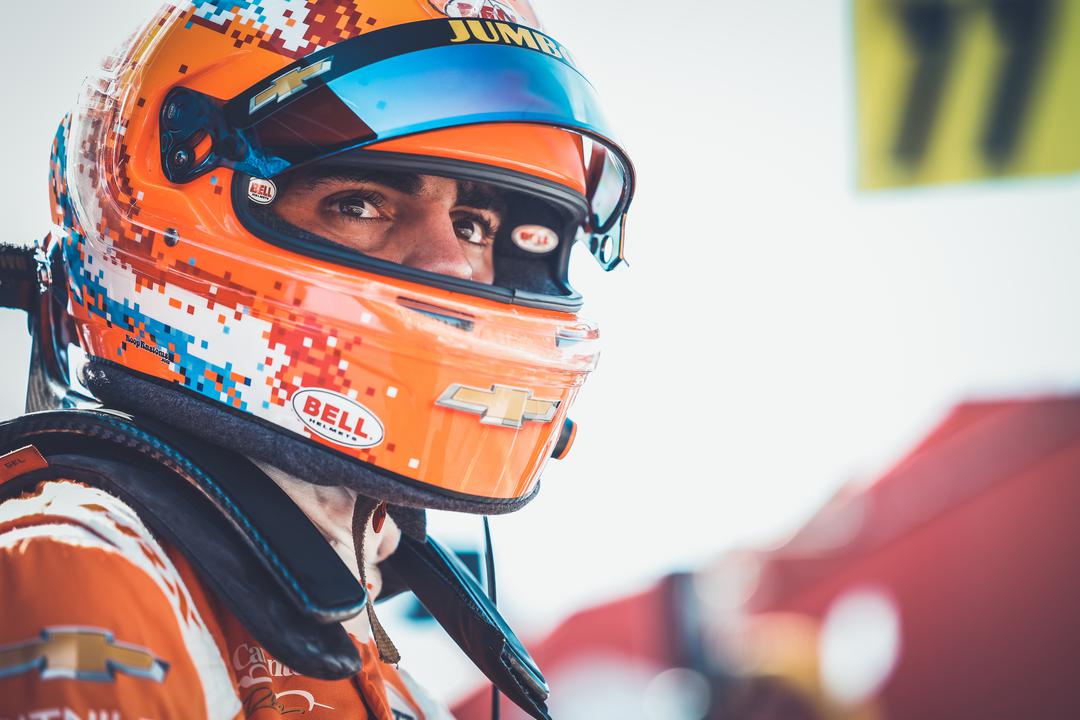 After a stunning fourth place at the Mid-Ohio Sports Car Course, where VeeKay excelled by passing multiple champions Scott Dixon and Josef Newgarden in one smooth move, the road to Canada was set. For the first time in his IndyCar career, VeeKay was going to take part in an IndyCar race across the borders of the United States. The Honda Indy Toronto had not taken place since 2019, not allowing VeeKay to drive an IndyCar there yet.
In the free practice sessions, Ed Carpenter Racing struggled to find the right setup but nevertheless, VeeKay drove his #21 Bitcoin Racing Team with BitNile Chevrolet to a fast time in qualifying. However, his lap was nullified when another driver's crash caused a red flag. When the same fact repeated itself on VeeKay's second fast lap, the Dutchman could do nothing but watch and lament how bad fortune robbed him of a better spot on the grid than 20th.
During Sunday morning's warm-up, VeeKay had no issues going fast on the street circuit around Toronto's Exhibition Place, and after a set-up adjustment initiated by VeeKay, the Dutchman managed to set fastest time, allowing VeeKay to go into Sunday's race afternoon in a good mood. Because of his dismal position on the grid, an alternative strategy was chosen, the Dutchman starting on the hard tyre in order to complete a long first stint.
This strategy ensured that VeeKay took the lead twice, the Dutchman as always doing himself a favour by passing several rivals with some daring manoeuvres. However, the alternative strategy proved not to be a winning one. Instead, Ganassi driver Dixon who had to bow to VeeKay 14 days ago drove to victory while VeeKay, despite completing seven overtakes, had to settle for 13th place.
Thanks to his consistent results in the last few races, VeeKay has maintained his position in the standings. With 211 points, the Dutchman holds 12th place and has a shot at the top ten.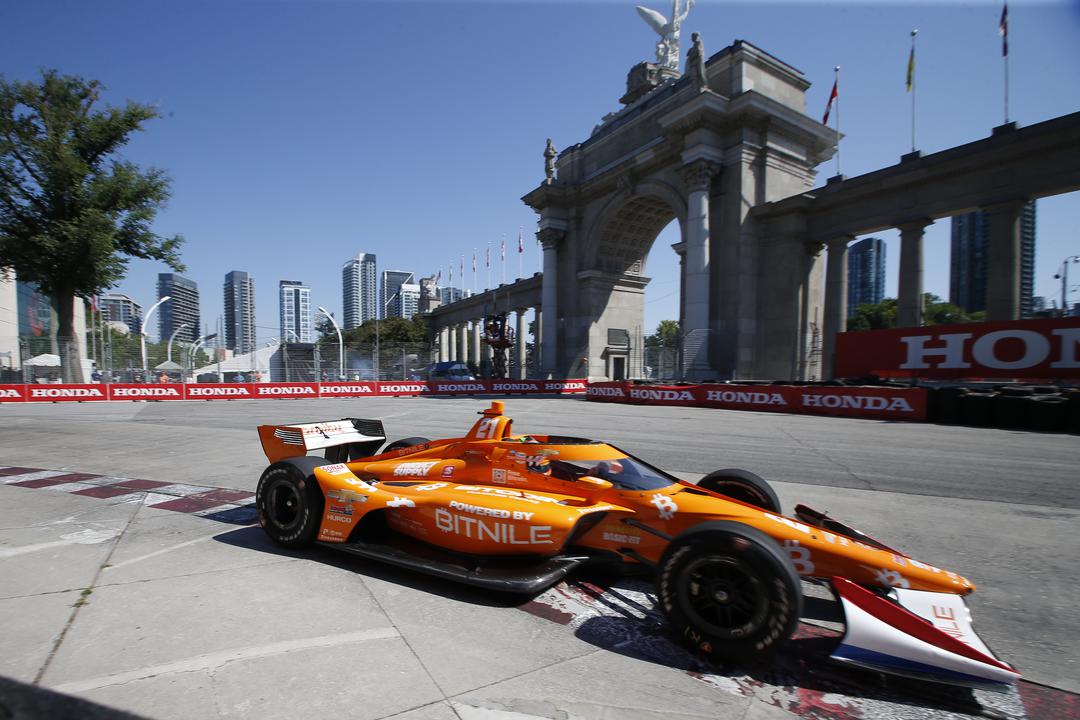 "Thirteenth is fine, considering the circumstances", VeeKay told us from Canada. "Of course I would have preferred to finish up front but today I had to start from 20th on the grid and drove on an alternative strategy. Due to the many cautions that strategy did not work out well. It's nice to then still be able to overtake seven rivals."
"Sometimes you are sick of taking sixth place and sometimes you are happy with P13. Given the course of the race, there was no more in it", VeeKay analysed. "Without that last caution I could still have fought for P7, P8, P9, but as the field was so bunched up I had to recover from P15 after my last pit stop. The stint was just a little too long for the soft red tyre, but we couldn't stay out any longer as the restart was imminent."
"All in all, I am satisfied with my own performance. I was able to fight, overtake people and gain experience about racing on this street circuit. Don't forget that this was my first IndyCar race in Toronto. Data gathered from Indy Lights has no value. Fortunately, this weekend I was able to put down a good baseline for the 2023 Honda Indy Toronto. Next year, I'm going for a podium finish at this track", VeeKay concluded with fighting spirit.
The 2022 NTT IndyCar Series continues with a doubleheader at the Iowa Short Oval. This Saturday (around 10pm Dutch time) and Sunday (9pm) the Hy-VeeDeals.com 250 presented by DoorDash and the Hy-Vee Salute to Farmers 300 presented by Google will be organised, and after a season's absence, Iowa Speedway in Newton, Iowa will once again serve as the battleground.