VeeKay demonstrates his class once more in Indy 500 qualifying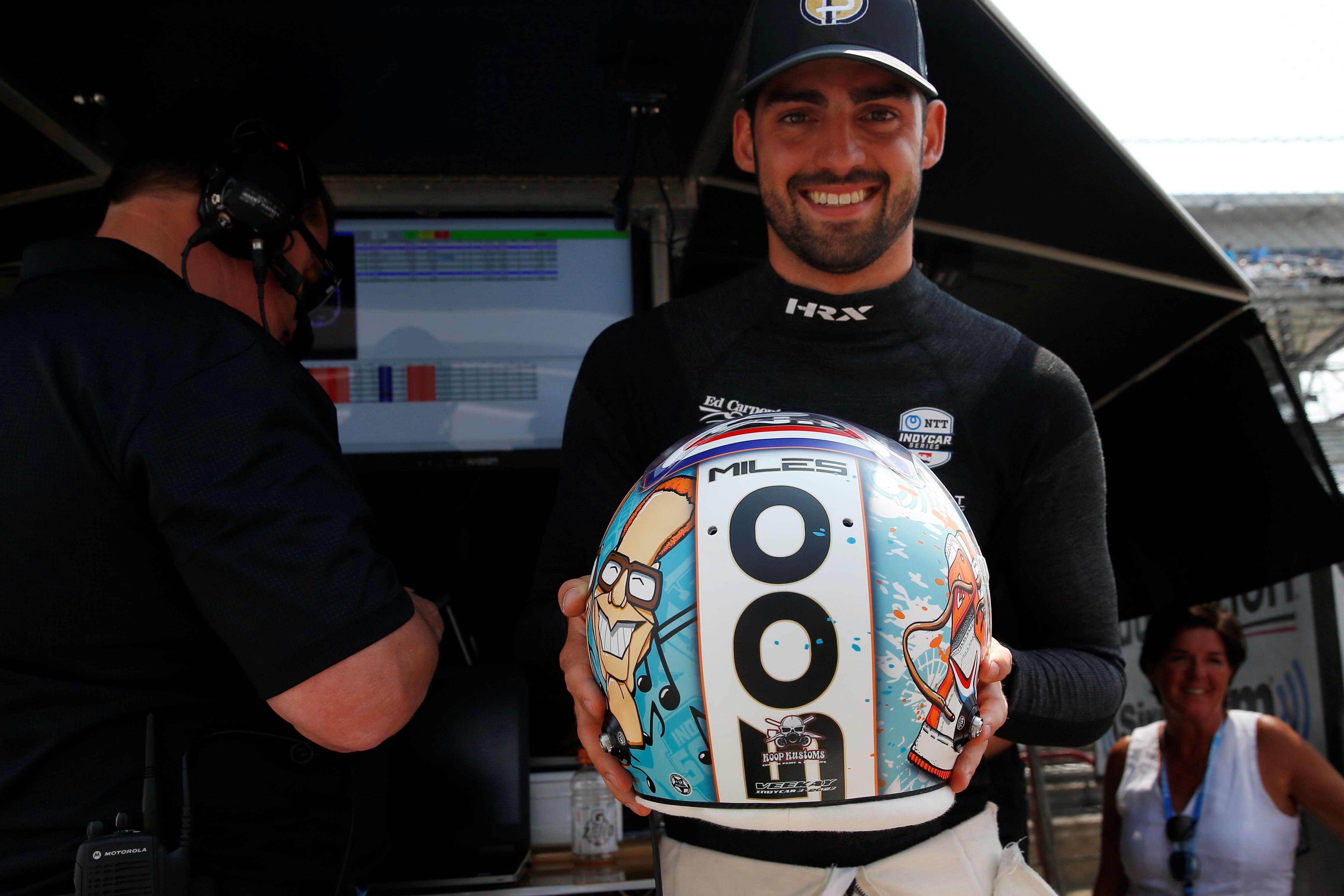 Scoring four out of four, Rinus 'VeeKay' van Kalmthout will once again start start from one of the front four rows of the grid of the Indianapolis 500. Thanks to a scorching qualifying run on Saturday, the Dutchman qualified for the Fast Twelve shoot-out on Sunday.
VeeKay and the Indianapolis Motor Speedway seem to form a rock-solid combination. Ever since his first visit to the legendary oval in eponymous Indianapolis, Indiana, the talented 22-year-old has been stringing together sterling performances, as he won his first race in the NTT IndyCar Series on the Road Course of the IMS, then entered his name in the history books as the fastest teenager ever in Indy 500 qualifying before becoming the youngest driver ever to start from the front row of the grid for The Greatest Spectacle in Racing – not once but twice.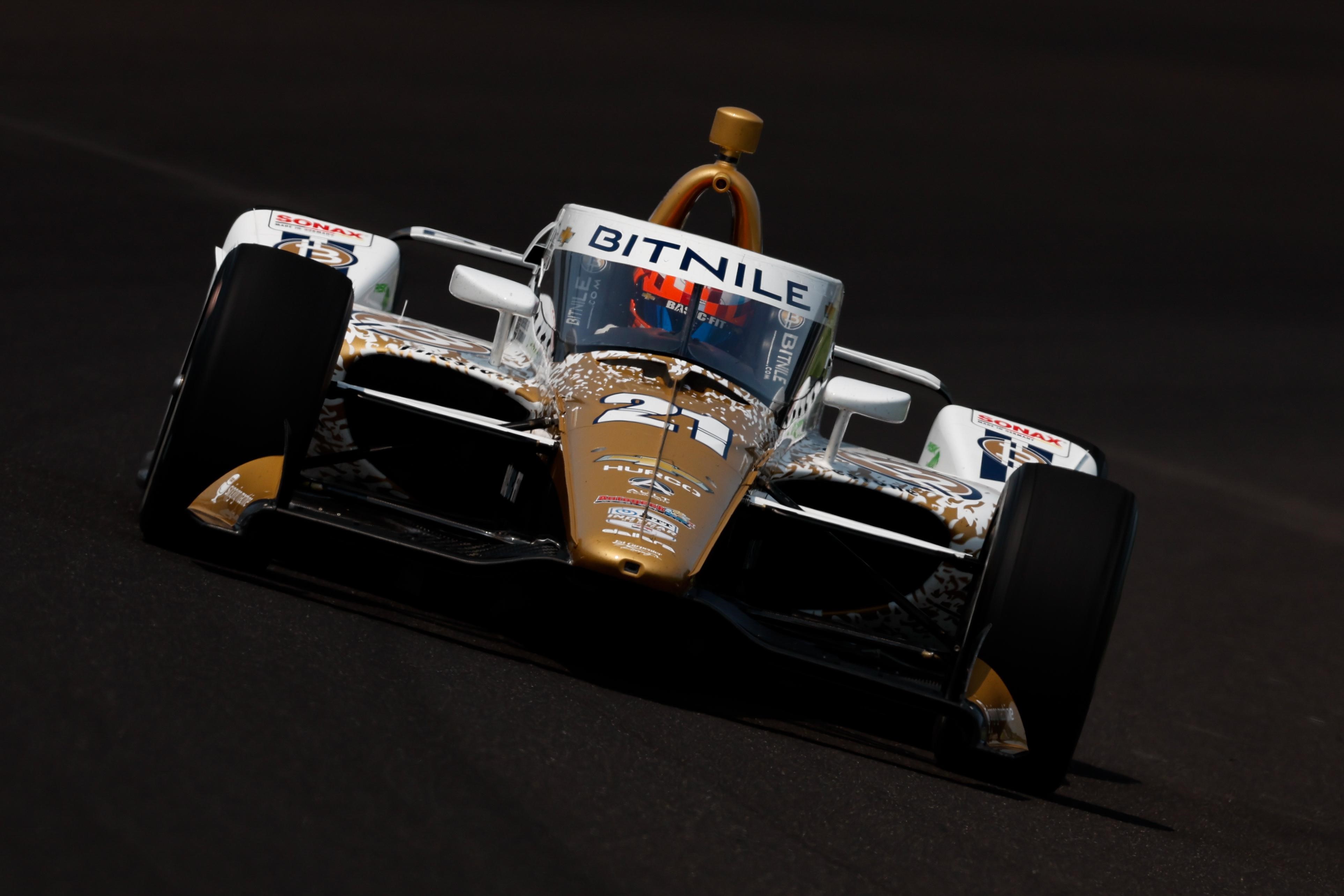 For this special sixth race of the 2023 IndyCar season, qualifying will be completed this weekend, as traditionally well in advance. As ever, the all-important time trials for the Indianapolis 500 are divided into multiple sessions, with several portions of drivers being culled along the way. There are 33 starting places available, with the fastest 12 after the first session on Saturday being allowed to return for a second session on Sunday. The best six from that second session will then compete for the coveted pole position in the third session.
After a tricky start to the season, in which VeeKay suffered several setbacks as his team Ed Carpenter Racing struggled to get its race cars up to speed, the young Dutchman knew that the renowned Speedway of Indianapolis could turn the tide, with his excellent past experience in mind. The driver of the #21 BitNile Chevrolet failed to disappoint during the first day of qualifying as he recorded a very impressive fourth time and as a consequence easily qualified for the Fast Twelve session on Sunday.
In his qualifying run, which requires IndyCar drivers to complete four consecutive laps, VeeKay reached a spectacular average of a whopping 233.395 miles per hour, or 375.613 kilometres per hour. As a result, the one-time IndyCar race winner was just nine-hundredths of a second slower over four laps than number two Alexander Rossi. The difference to third-placed Alex Palou was even more minimal in just over ten miles (sixteen kilometres), with Palou proving one thousandth of a second faster than VeeKay.
VeeKay's Ed Carpenter Racing teammates, namesake and team owner Ed Carpenter and Conor Daly, reached 13th and 16th places respectively. This means that both Carpenter and Daly are eliminated for the remainder of Indy qualifying, but both are well up in the competitive midfield for next Sunday's Indy 500.
Shortly after his phenomenal qualifying run, VeeKay shed light on his four laps at top speed. "It went very well," the Dutch ECR driver explained. "After our good results in practice, I secretly expected to be among the fastest 12, but then to actually get among them obviously is a very good feeling. Chevrolet has done its business and I can always count on Ed Carpenter Racing at this oval."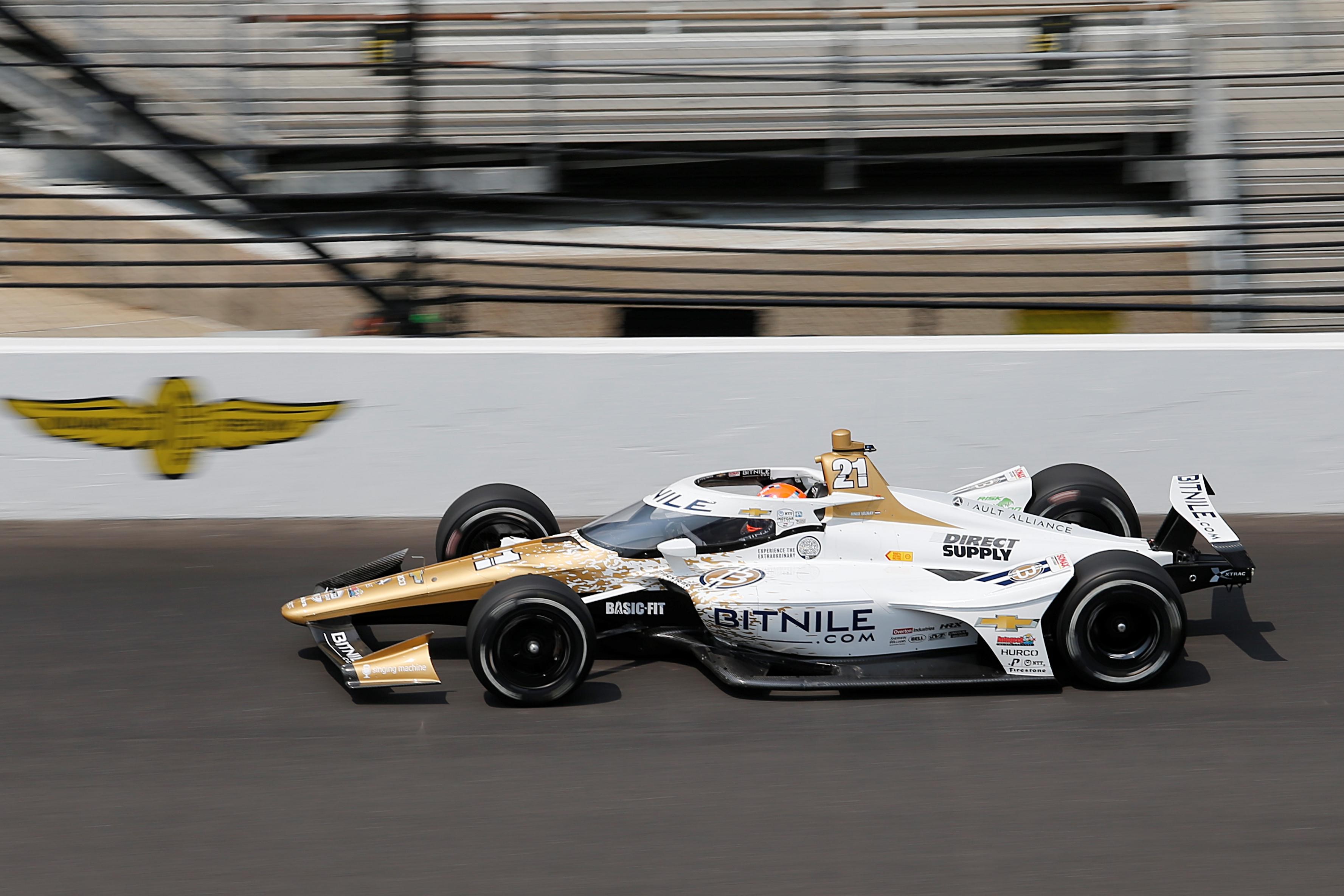 "Many drivers went out again after their first run, but we didn't see any added value in that. We could have tightened up our fourth time a bit more and maybe gained some positions with that, but as the conditions during the Fast Twelve are totally different to Saturday afternoon, we didn't think it was worth the unnecessary risk. There is still some downforce left on Sunday, so I can be even faster."
"McLaren and Ganassi are through to the top 12 with four cars each. I am the only ECR driver and that could be a disadvantage because we only have the data from my car, while the competition each has four irons in the fire. Still I feel that a place in the top six is possible, also because I managed to do so each time in the previous three years. We will see, I am looking forward to it," VeeKay said in fighting spirits.
The qualifying frenzy for the 107th Running of the Indianapolis 500 presented by Gainbridge continues on Sunday night (Dutch time) with Last Chance Qualifying for drivers who failed to set a competitive time on Saturday. Following that, the Fast Twelve and Fast Six sessions will take place: for the Fast Twelve, VeeKay has secured a ticket thanks to his performance on Saturday, he will qualify for the Fast Six by producing four fast enough laps in the Fast Twelve session.