VeeKay fights at the front on the streets of Nashville
Rinus 'VeeKay' van Kalmthout continued to show his prowess in the NTT IndyCar Series, as the 22-year-old Dutchman cunningly guided his #21 BitNile Chevrolet to fourth place well into the Big Machine Music City Grand Prix on the Nashville street circuit. However, an incident involving Alexander Rossi turning in on VeeKay eventually cost him a finish in one of the top spots.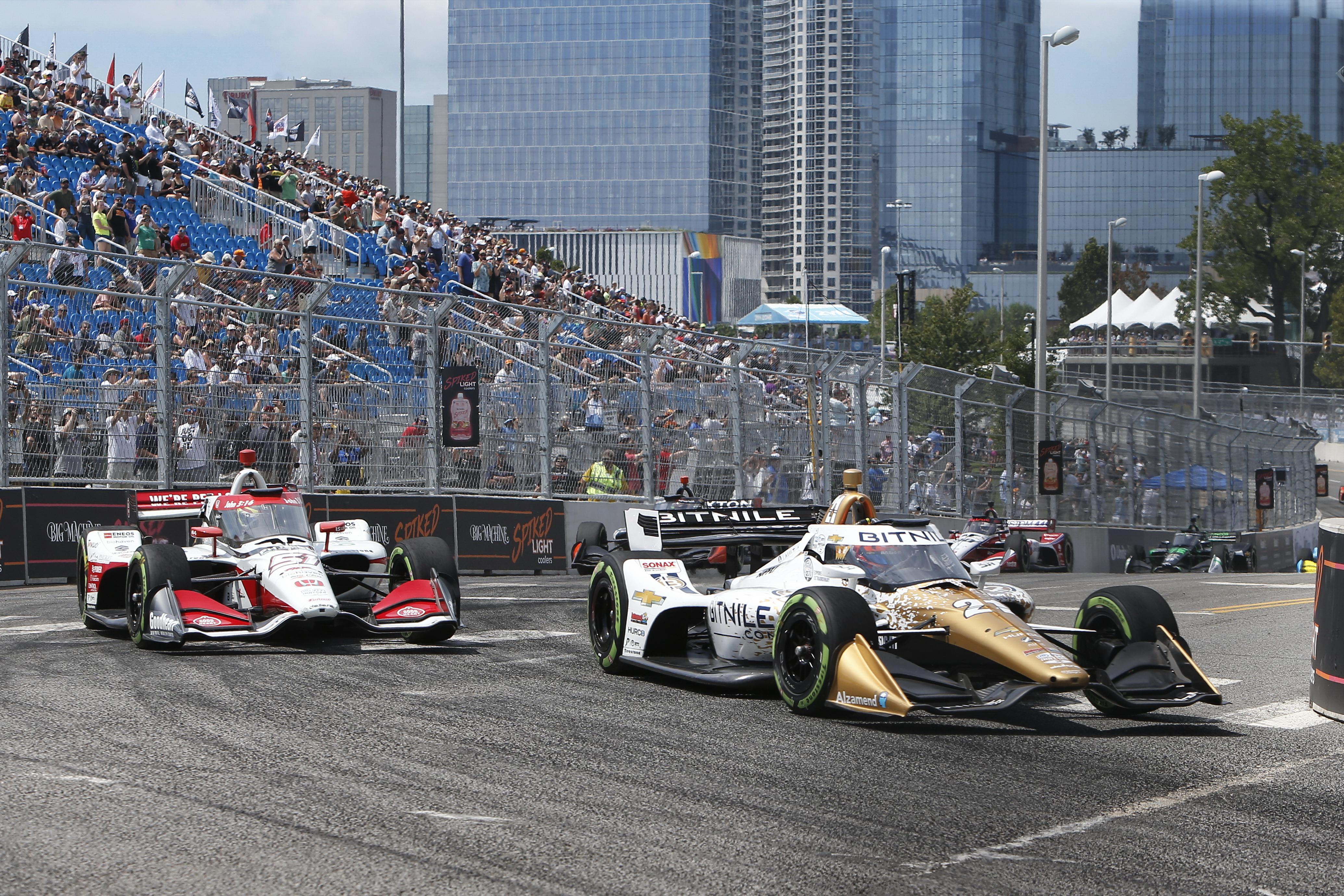 If the track is dry and the sky is blue, Ed Carpenter Racing appears to be struggling in the 2023 IndyCar season. For months, the team run by Ed Carpenter – both team owner and part-time driver – has had to watch idly as they continue to be outpaced by the competition. Despite the knowledge and skill of their quick drivers VeeKay and former IndyCar champion and Indianapolis 500 winner Ryan Hunter-Reay, the Indianapolis-based team has struggled to make a significant step forward.
In the rainy practice session on Nashville's street circuit, VeeKay was able to excel by setting a stunning second fastest time, but in the race was disadvantaged by a dry track. Thus, the Dutchman had to rely on clever strategy and his own racing prowess. By starting on the soft tyre and coming in after four of eighty laps of racing, VeeKay was able to pick his follow-up compounds at will for the remainder of the race. The 2020 IndyCar season's Rookie of The Year – a title won by beating current championship leader Alex Palou – set fastest lap of the race time lap after lap to work his way up from starting 19th to a phenomenal fourth place in the race.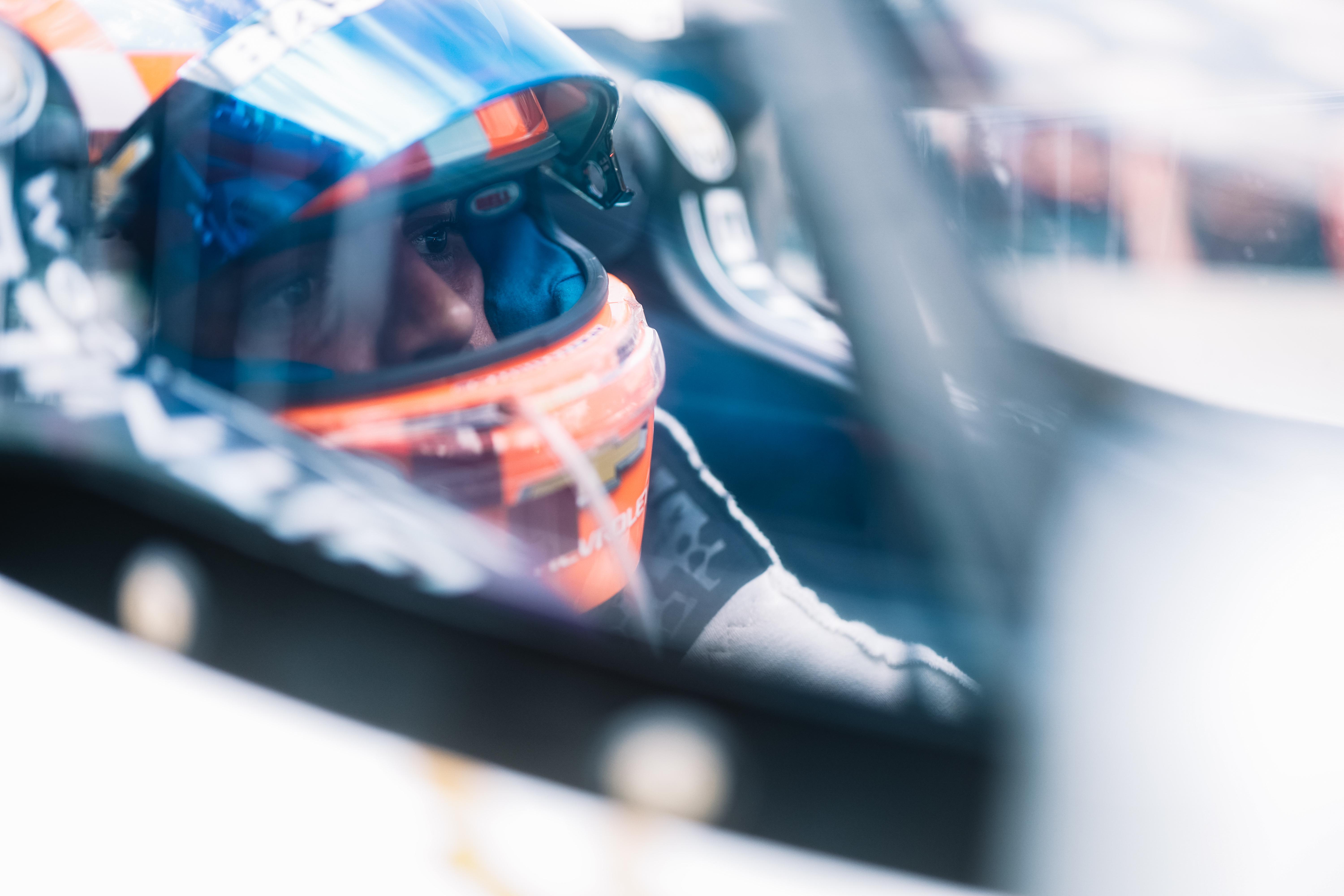 However, by now it should be clear that luck is not on VeeKay's side this year. Several times already, the talented twentysomething had to contend with appalling bad luck, as a result of which he has rarely been rewarded with a top-ten finish this year. Even in Nashville, it wasn't meant to be for VeeKay. After a fantastic overtake around the outside of multiple IndyCar champion Josef Newgarden and fierce duels with some of the well-known frontrunners in the IndyCar series, VeeKay had to deal with Alexander Rossi on lap 50, at the end of the bridge just before the turn-in point of turn 9, where the American driver turned into him in the braking area. As a result, VeeKay's right rear wheel was hit by his rival's car, which led to a puncture.
To the surprise of VeeKay, Ed Carpenter Racing and the fans – both trackside and in front of the television – it wasn't Rossi but the Dutch driver who was pointed out as the culprit, so to make matters worse, VeeKay was hit by a drive-through penalty. Despite dropping down to the back, the youngster did not leave it at that and once again was flat-out on the throttle, working his way back up to 14th in a relatively short time. The race in Nashville was won by Kyle Kirkwood, like VeeKay an alumnus of the Road to Indy.
"An interesting race," said VeeKay from Nashville. "It started very well. It was a good call by the team to come in early, as that gave me free space to do some very quick laps. At one point I was up into fourth."
"Shortly after the halfway point I had contact with Alexander Rossi. I have looked at the footage and it's clear that we were both a bit cocky and trying to race each other hard. However, there was still lots of space on the right so I don't really understand why Rossi stuck so far to the left. After our contact, I suffered a puncture and had to return to the pits to have my tyre changed."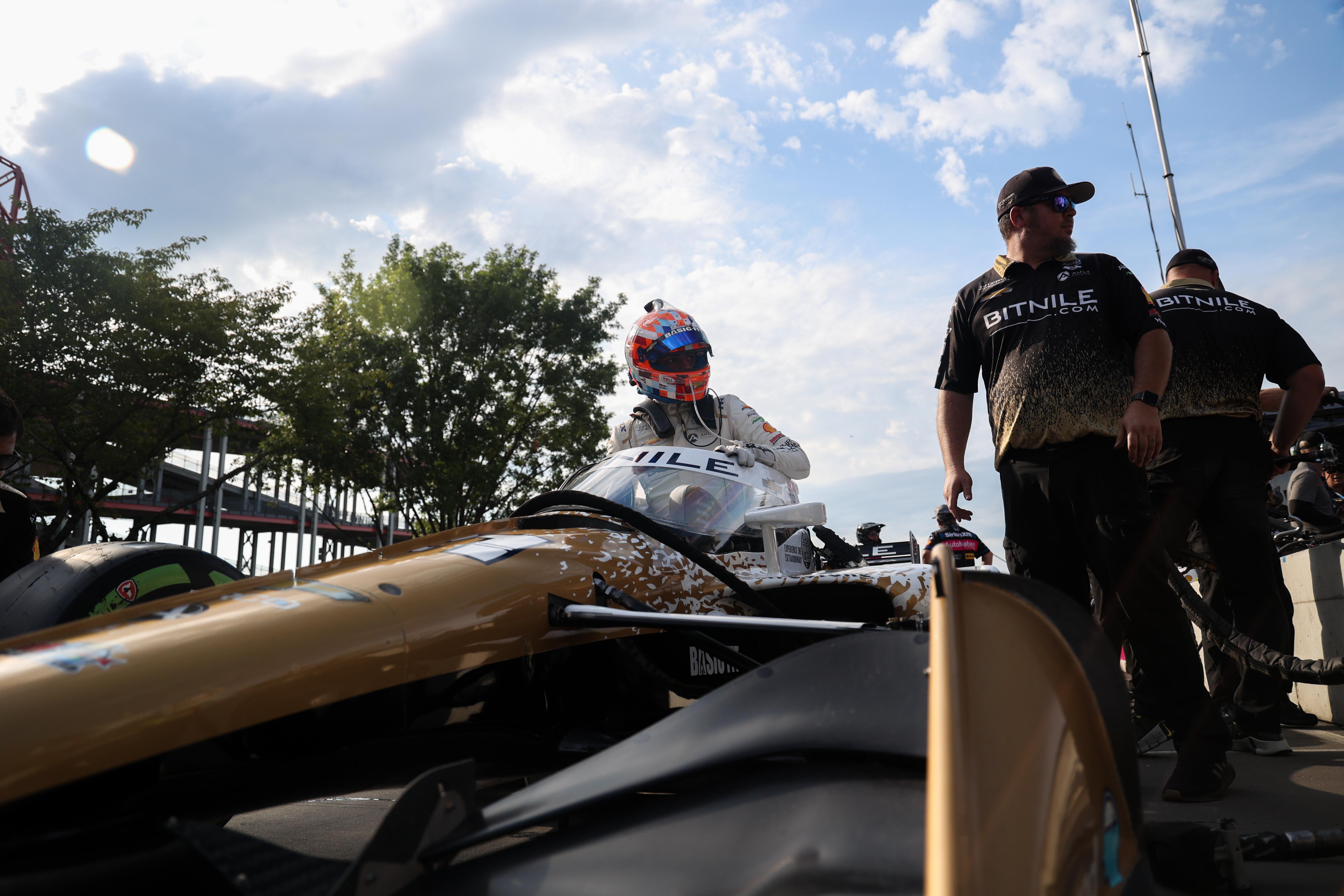 "To make matters worse, I was then penalised with a drive-through. At the time I couldn't do anything about it – after all, if I hadn't taken it I would have been disqualified. However, afterwards I can say out loud that I feel that this penalty is totally undeserved. Coming from the back I had to save a lot of fuel, but I still guided the #21 BitNile Chevrolet back up to 14th. It could have been much more, but Nashville does feel like a step forward," VeeKay concluded in fighting spirits.
VeeKay and his IndyCar competitors won't have to wait long for the next race, as that will take place in just six days, with the Indianapolis Motor Speedway's Road Course hosting the 14th round of a total of 17 rounds. The Gallagher Grand Prix will start Saturday night, August 12, around 8:25 p.m. Dutch time.