VeeKay finishes 107th Indianapolis 500 in tenth place
While having led for more than 20 laps, a pitlane mistake proved costly in terms of the final result, so after 200 hard-fought laps at the legendary Indianapolis Motor Speedway, Rinus 'VeeKay' van Kalmthout concluded his fourth participation in the Indianapolis 500 with a tenth-place finish.
On the back of a tough start to the 2023 NTT IndyCar Series, VeeKay and his team Ed Carpenter Racing managed to find their way back to the front at Indianapolis' world-famous oval, as throughout practice and qualifying for the sixth race of the year, the gold-and-white #21 BitNile Chevrolet flew around the 2.5-mile circuit to excel with a stunning second place on the grid for The Greatest Spectacle in Racing.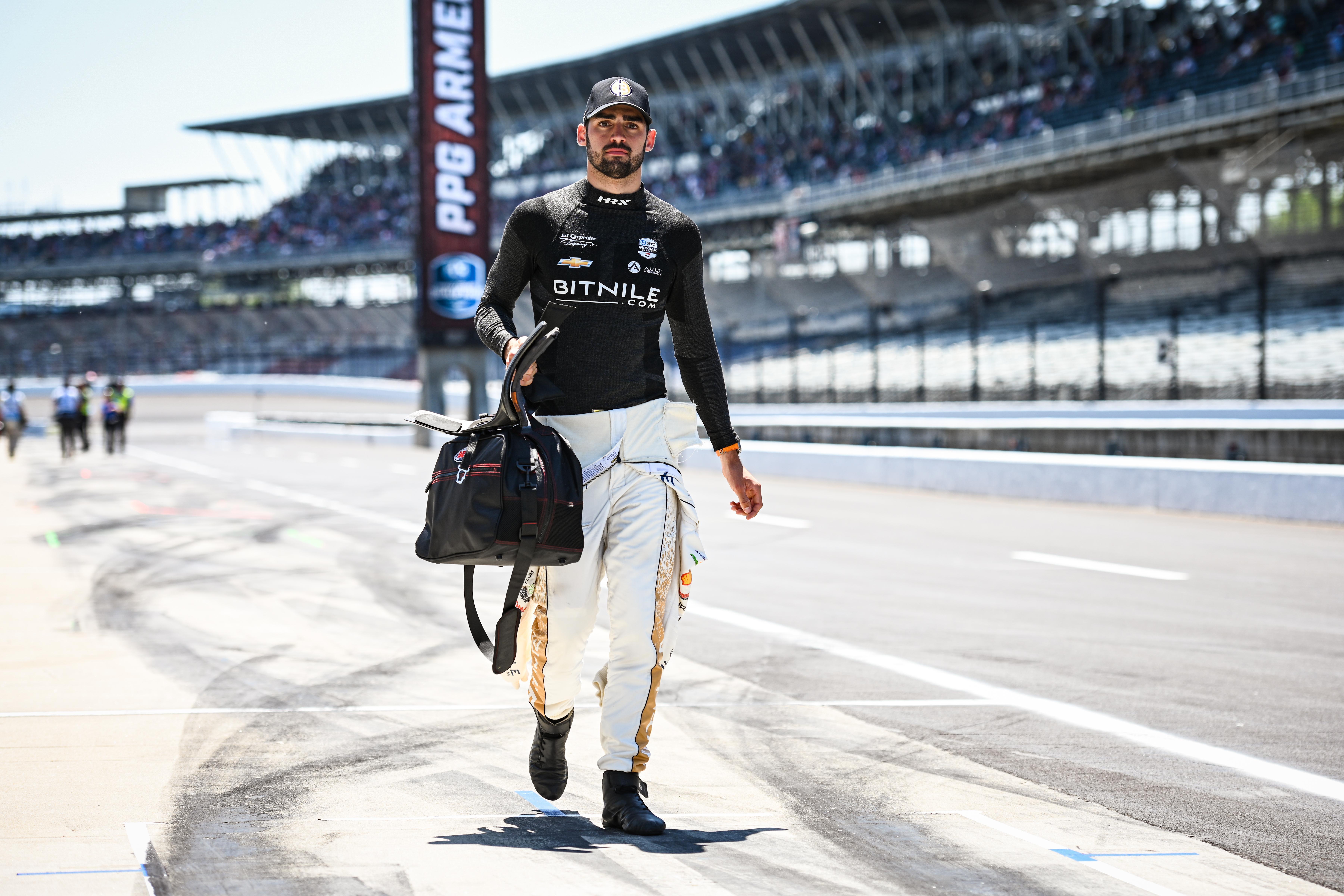 The first quarter of the race went as many had expected – polesitter Alex Palou and his opponent driver VeeKay who had been separated in qualifying by a mere four thousandths of a second, were calling the shots. As early as on the third lap, the Dutch ace launched his attack on the lead position which succeeded gloriously. In both the first and second stint of his race, VeeKay easily managed to stay at the front, continuously staying within the top four.
However, VeeKay found out that accidents can happen in a seemingly insignificant way during the third of his six pit stops. The 22-year-old driver who had not put a wheel wrong at full speed, was surprised by the oversteer generated by his heavily spinning tyres while exiting the pits, and as a result, the Dutchman lost control and to make matters worse slid into his rival Palou. Race control went on to penalise VeeKay with a drive-through penalty for causing an avoidable incident.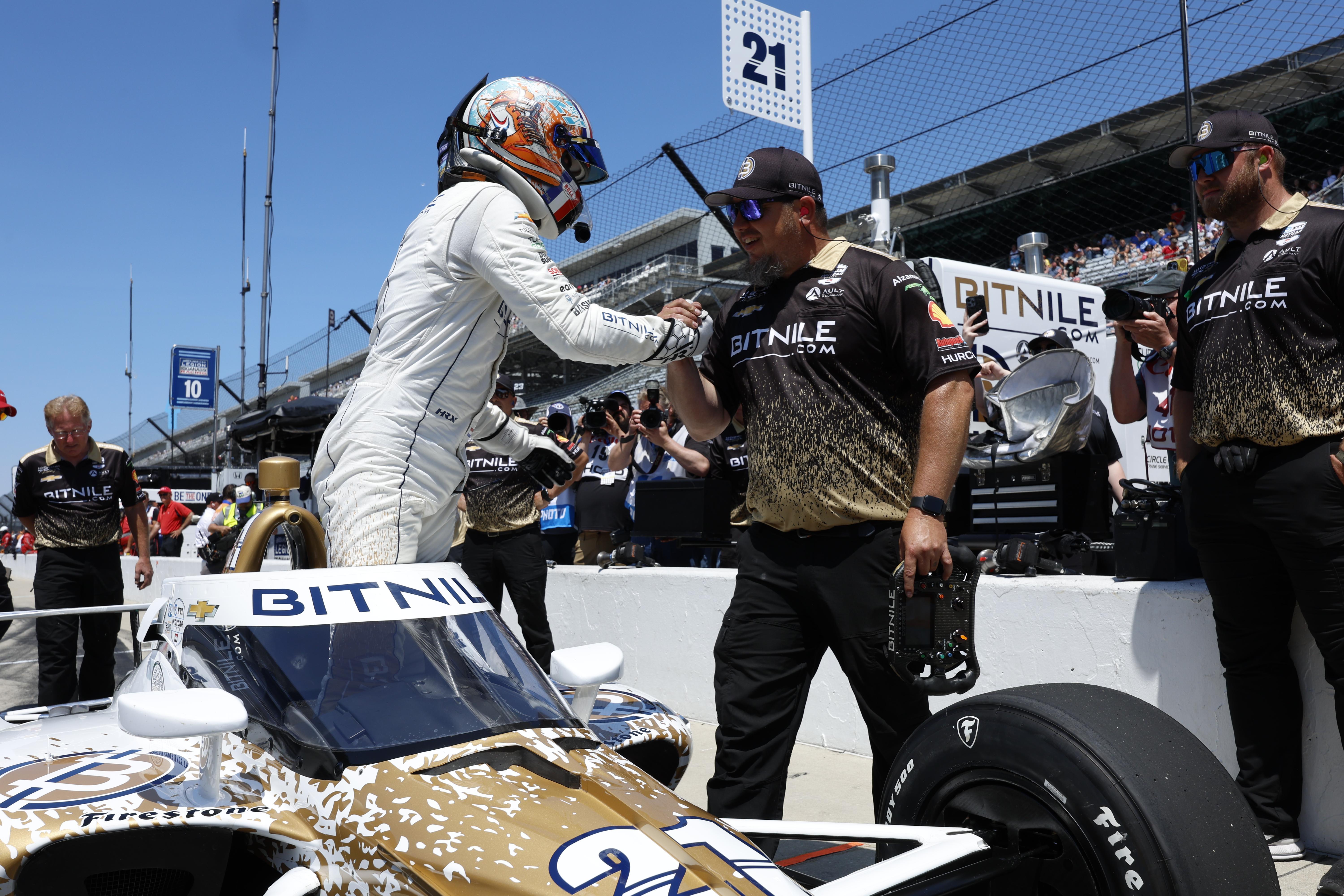 With the entire starting field still within a few tens of seconds of each other, VeeKay was forced to rejoin in last place. From P28, it like an impossible task to get back to the front but VeeKay refused to sit back, as the Ed Carpenter Racing driver produced some stunning laps that allowed him to quickly catch up with the pack ahead of him.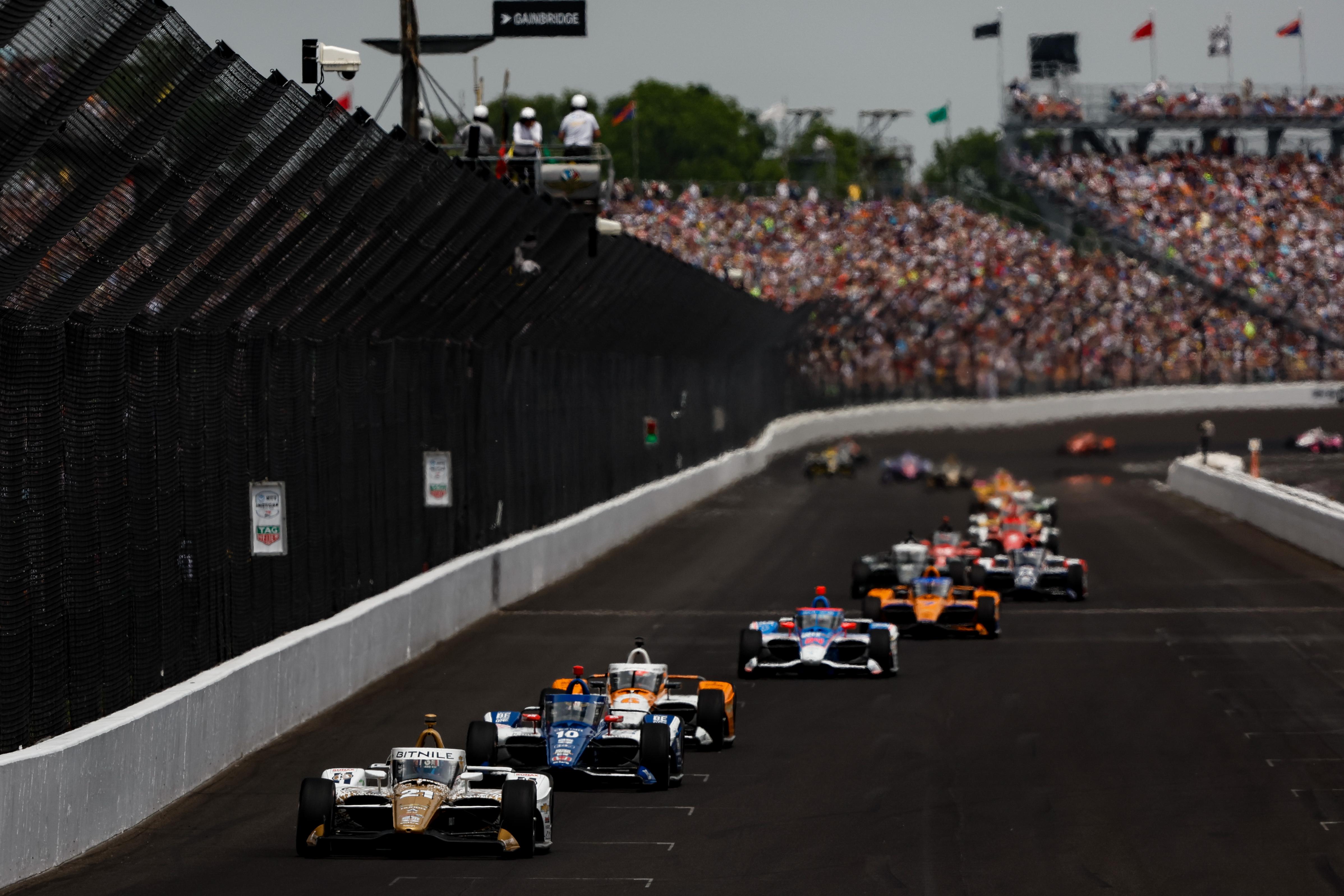 Photo: Rinus VeeKay PR
Helped on his way by various wrecks and an alternative strategy, VeeKay fought his way back up to a tidy eighth place, with opportunity of more. However, in the chaotic closing stages in which race control opted for a single warm-up lap on the back of a very late final caution period, VeeKay and some of his rivals were found to be unpleasantly surprised. As a result, the Dutchman crossed the finish line in tenth place, marking his first top-ten finish of the 2023 season. The 107th Running of the Indianapolis 500 presented by Gainbridge was won by Team Penske driver Josef Newgarden.
"We were right there", VeeKay reported from Indianapolis, in which he led as many as 24 laps. "In the first two runs, I was able to challenge for the lead and was mainly concerned with saving fuel. The car was good, although I suffered a bit of a vibration here and there."
"During my third pit stop, I was next to Alex Palou when I got on the throttle, on which the car broke away. As a result, I collided with Alex. It was a terrible shame, because without that mistake we could have gone on fighting at the front. In the end, I fought my way back up to the front from P28 and I am very satisfied with my race pace, but in this race mistakes gets punished, it's as simple as that. I am disappointed not only for myself, but also for the team who have worked extremely hard in recent weeks."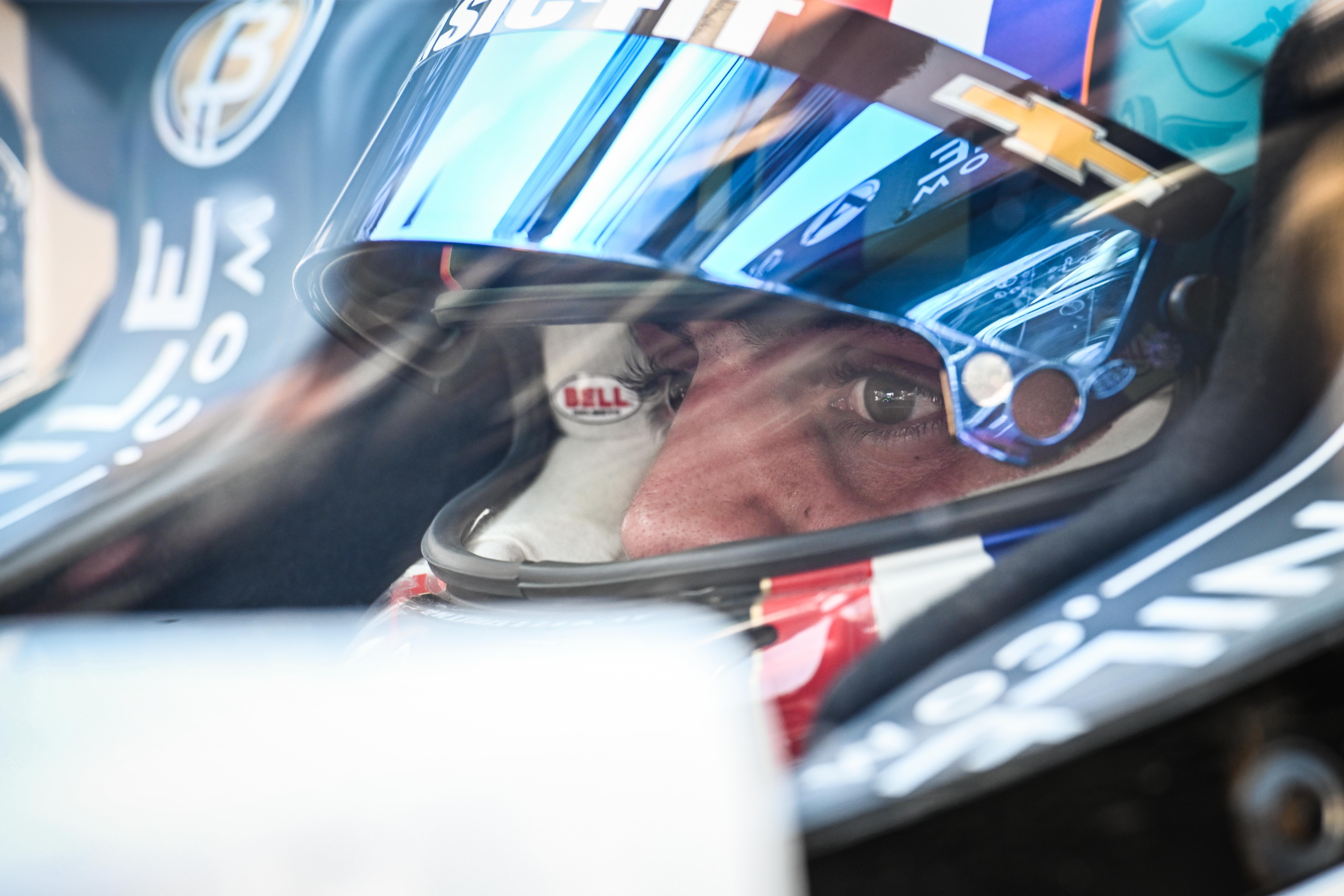 "I was in eighth place at the final restart and had my eyes on the guys in front of me. However, I wasn't sure if the green flag had already been waved, as I failed to get any notification of that. So a number of rivals came alongside me, who then almost pushed me off the track. Fortunately, I managed to keep the ECR Chevrolet on track and finished in the top ten. In all, I am proud of the way I fought my way to the front, but bitter about that one mistake, as there was so much opportunity today."
VeeKay and his fellow drivers will not have to wait for more action for long, as for next weekend, the next race in the 2023 NTT IndyCar Series will take place. On Sunday 4 June, the Chevrolet Detroit Grand Prix presented by Lear will be held on the street circuit in downtown Detroit. The race will get underway around 9.30pm Dutch time.