VeeKay holds his own in challenging Mid Ohio race
The Mid-Ohio Sports Car Course proved to be a perfect circuit for Honda-powered cars in 2023, so it was a hard sell for Chevrolet driver Rinus 'VeeKay' van Kalmthout, who had to pull out all the stops for a mid-pack finish in the ninth round of the NTT IndyCar Series.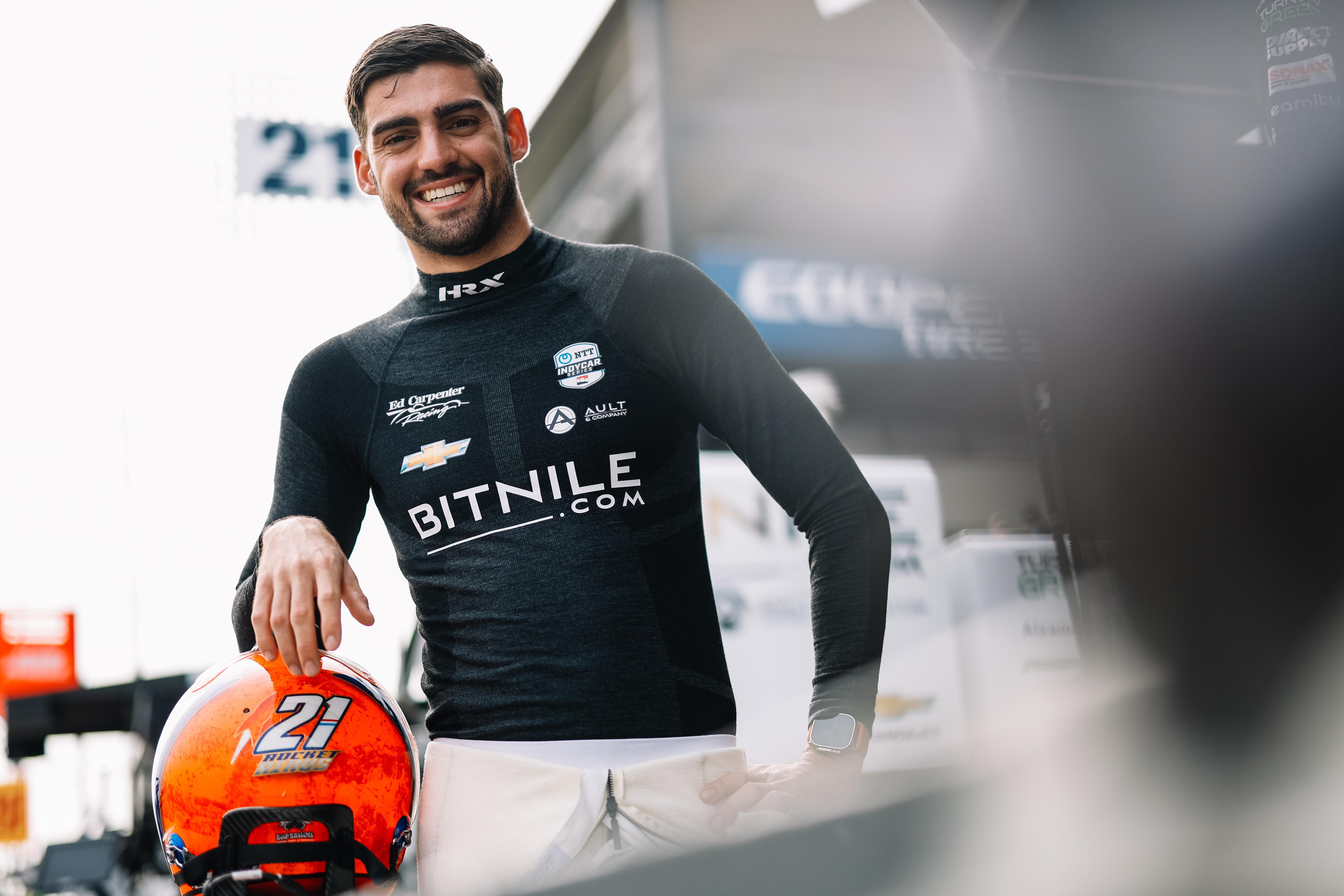 It is well known by now that Ed Carpenter Racing is having a challenging season, as the Indianapolis-based team is put to the test of keeping up with the frontrunners in IndyCar racing. Fortunately, their driver VeeKay at the wheel of the white-and-gold #21 BitNile Chevrolet regularly manages to drive around the issues for a midfield finish.
Now supported by his new teammate Ryan Hunter-Reay who won the IndyCar championship in 2012 and went on to win the prestigious Indianapolis 500 two years later, VeeKay is looking to take a step forward in partnership with the team. The Rookie of The Year of the 2020 IndyCar season is aware that he now has back-up from an experienced driver who brings a wealth of information.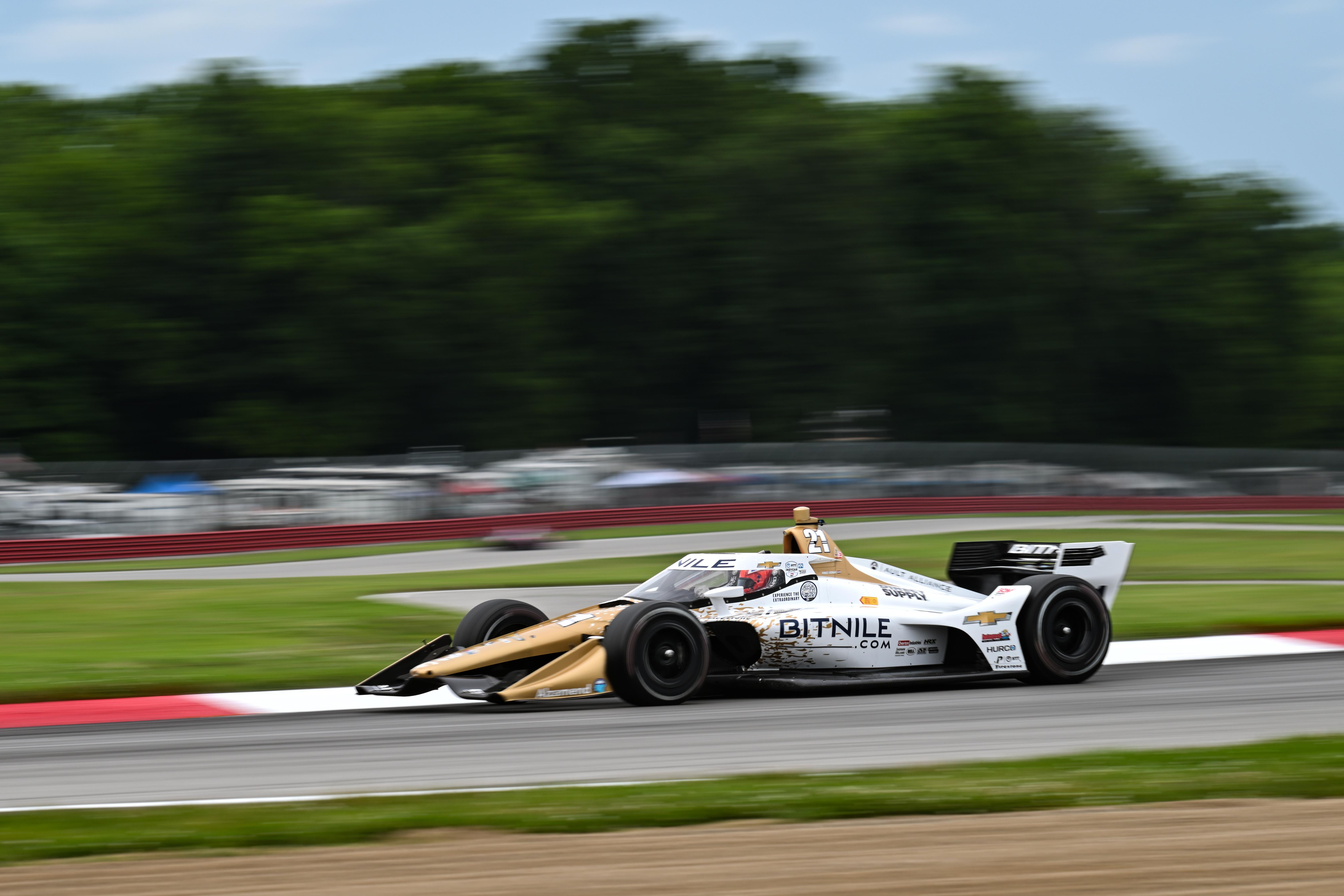 Moreover, VeeKay has in-team competition a multiple IndyCar winner now, and in qualifying ahead of the Honda Indy 200 at Mid-Ohio presented by the 2023 Accord Hybrid, the gap between them was eight tenths in favour of VeeKay, who, due to the system of qualifying in groups, would start just one place ahead of his ECR teammate – whereas Hunter-Reay started from 17th, VeeKay would start the ninth round of the season in 16th place.
On the opening lap, VeeKay deftly managed to guide his car around the chaos created by two other drivers crashing into each other. From 14th, a hard-working VeeKay held firm in the hotly contested midfield which included reigning Indianapolis 500 winner Josef Newgarden throughout the race. VeeKay and Ed Carpenter Racing opted for a two-stop strategy during the 80-lap race, starting on soft tyres, changing to hard rubber after 20 laps and doing so again on lap 50.
That strategy gave VeeKay a one-place advantage over his starting position, as the Dutch-born driver crossed the finish line in 15th place after the flag dropped. It really should have been 13th, were it not for the fact that VeeKay was forced onto the grass by his rival Devlin Defrancesco a few laps before the finish. As a consequence, the Dutchman was thus unable to crown his hard work, but was nevertheless satisfied with the final result.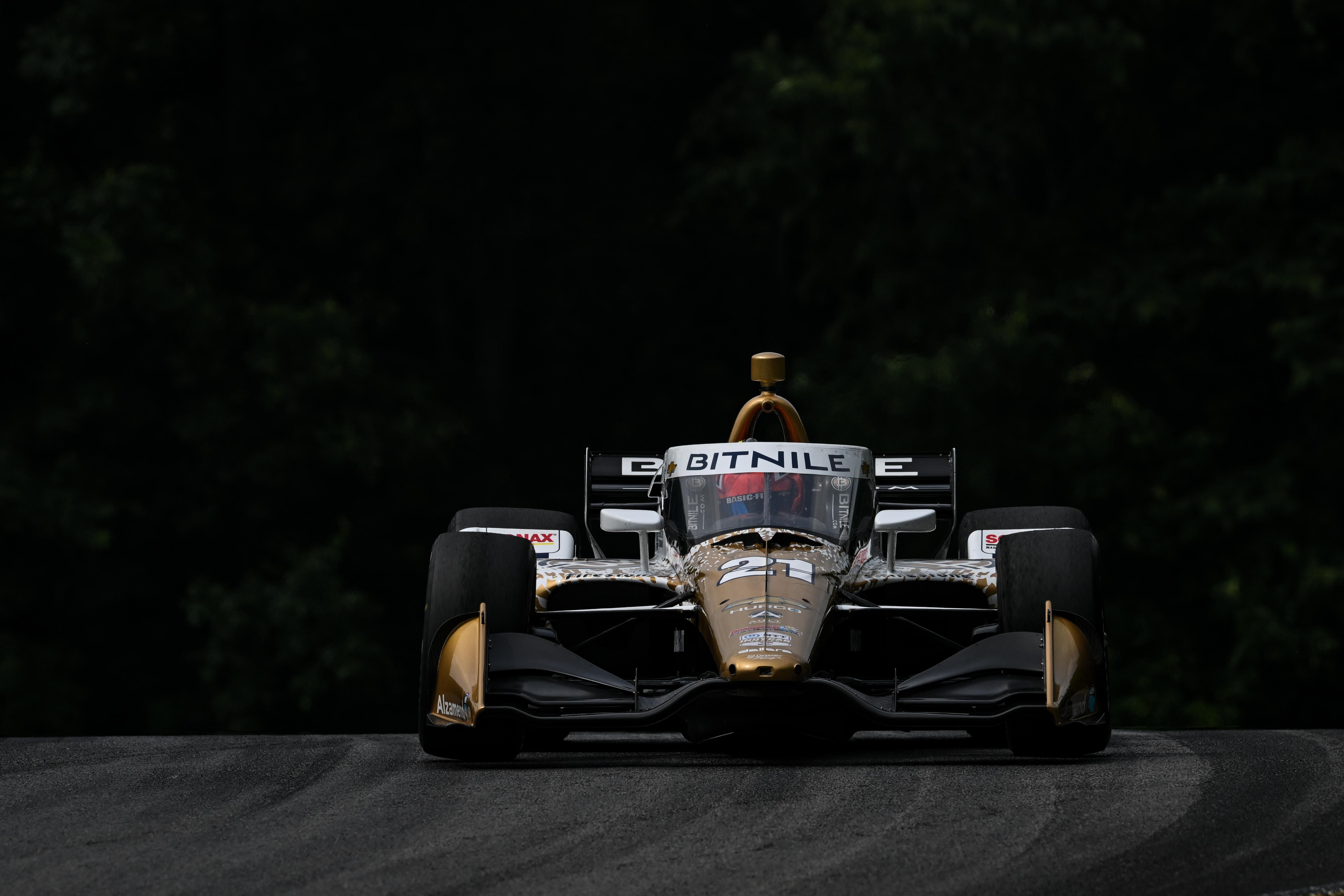 "I am satisfied with my own performance," said VeeKay from Lexington, Ohio. "It was a strategy race so we had to save a lot of fuel. I worked hard on that. My race pace was enough for the midfield, but here at the Mid-Ohio Sports Car Course, track position is golden. So starting from 16th it is very difficult to drive to the front. I am certain to say that this result was all that was in it, and therefore I am satisfied with my own performance."
"Obviously, we still need to find more pace. In races like this, you want to fight for a top-ten result. To achieve that, we will have to work hard in the coming weeks. We need to find better set-ups. We will keep fighting, with nine races behind us we are just over halfway as far as this season is concerned and I am confident in the process. We keep working hard, now it's on to the next one," VeeKay concluded in fighting spirits.
For the next race in the NTT IndyCar Series, VeeKay and his rivals will travel abroad, as the Honda Indy Toronto is scheduled to take place on Sunday 16 July at the Exhibition Place in Toronto, Canada. That race will get underway around 19:45 Dutch time and can be seen live on Ziggo Sport.