VeeKay misses out on Toronto top ten due to faltering air jack
Rinus 'VeeKay' van Kalmthout is putting together a string of faultless performances in the NTT IndyCar Series these days, as the 22-year-old Dutchman racing for Ed Carpenter Racing did not put a wheel wrong at the Exhibition Place in Toronto, Canada. However, fate once again threw a spanner in the works.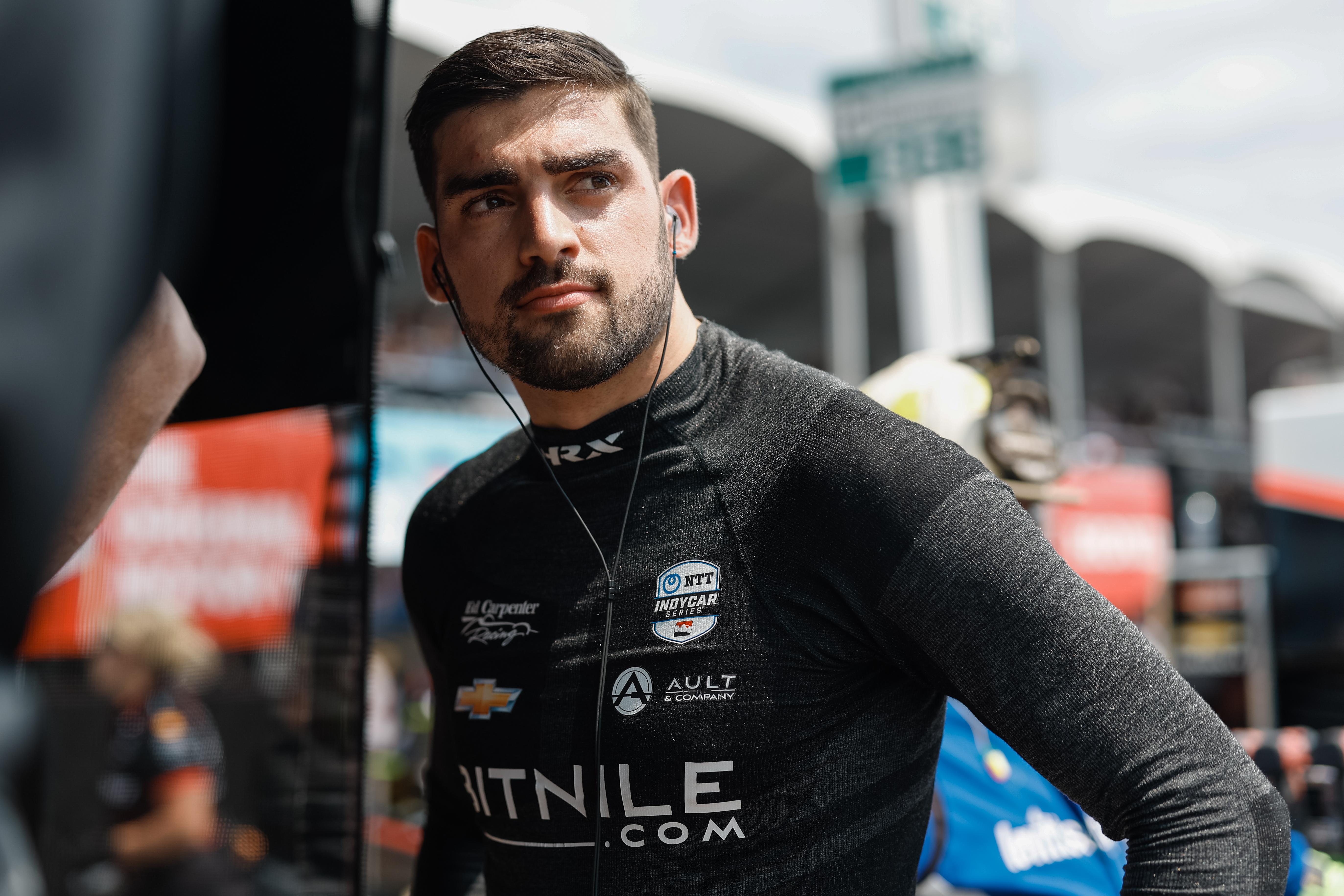 For the only time this year, and on the back of a promising performance at Road America and an educational weekend in Ohio, the driver of the #21 BitNile Chevrolet would compete outside US borders, as the tenth round of the 2023 IndyCar season was scheduled to be hosted by the northern neighbors in Canada. This allowed VeeKay to perform on Toronto's extremely bumpy street circuit for the second time in his IndyCar career.
The young Dutchman immediately made a huge impression during the qualifying sessions on Saturday afternoon, as in varying conditions, the talented twentysomething worked his way up to a magnificent second time of the first qualifying group. This promoted him to the hotly contested Fast Twelve session. Once in there, though, Chevrolet driver VeeKay was forced to allow the dominant Honda drivers to take the lead. Nevertheless, his Ed Carpenter Racing team was particularly pleased with a starting spot on the first six rows.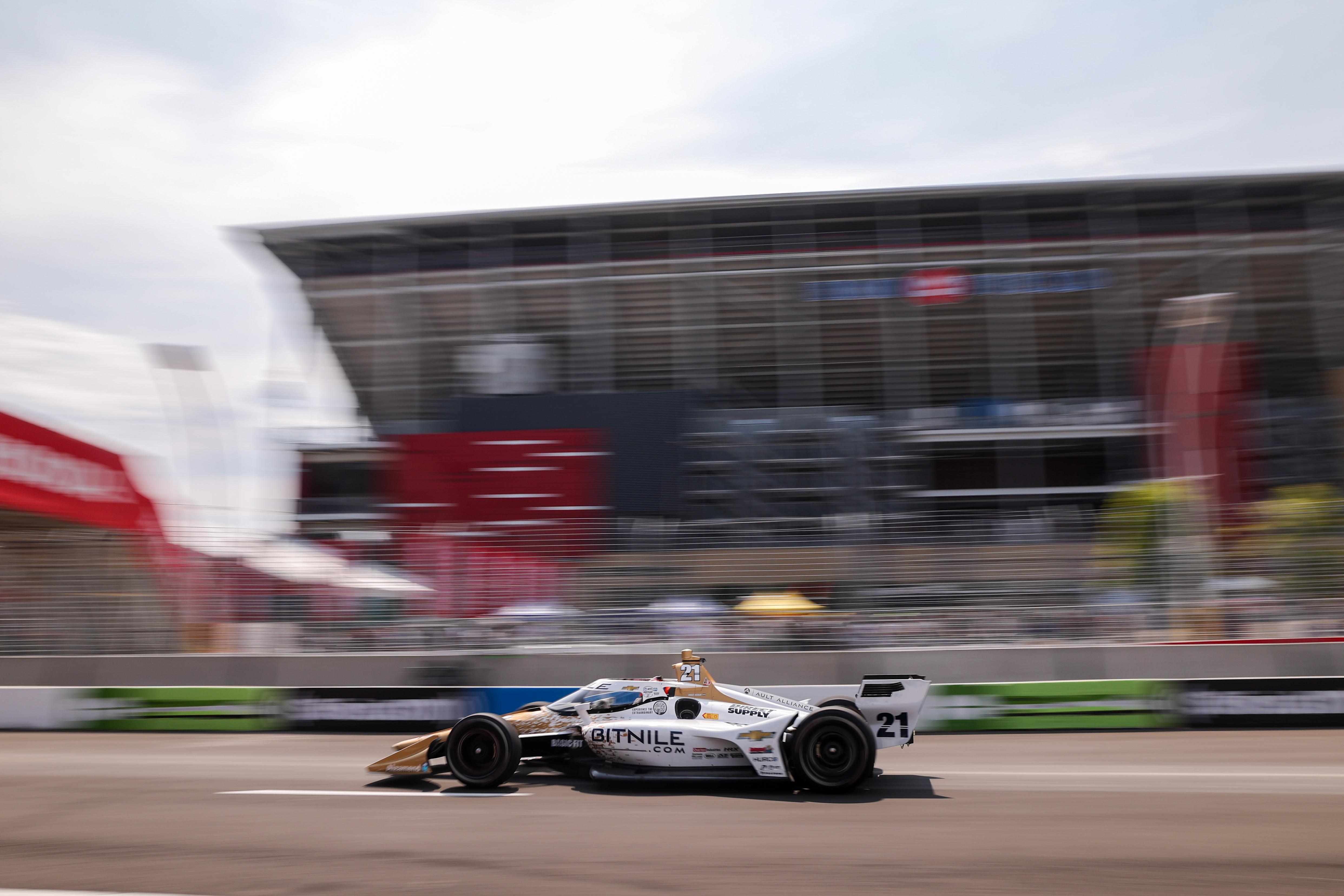 After all, the Indianapolis-based team is not having the easiest of seasons – whereas in previous years it was able to assist its drivers, including VeeKay, in their hunt for podiums and even wins, this year it has had to work very hard to even consolidate a place in the midfield. However, the addition of veteran Ryan Hunter-Reay, a past winner of the famed Indianapolis 500 and a former IndyCar Series champion, has given VeeKay the necessary backup, as after all, Hunter-Reay brings decades of set-up knowledge while also providing near identical feedback to teammate VeeKay's.
Starting from 12th, VeeKay had the chance to once again go for the top-ten postions, and after a long first stint on the hard tyre, the Dutchman looked set for a top-eight finish. Thanks to an alternative strategy and several full-course yellows, VeeKay had battled his way up to a superb third place from where the opportunity opened up to bag a large amount of points.
However, 13th place was ultimately the final result VeeKay had to settle for, as the air jack of his car faltered at the second pit stop, losing the ECR driver precious seconds and positions. On fresh tyres, VeeKay closed the gap to his opponents but could not attack the top-ten as the they were too far away. Thanks to finishing 13th, VeeKay did climb a spot in the standings.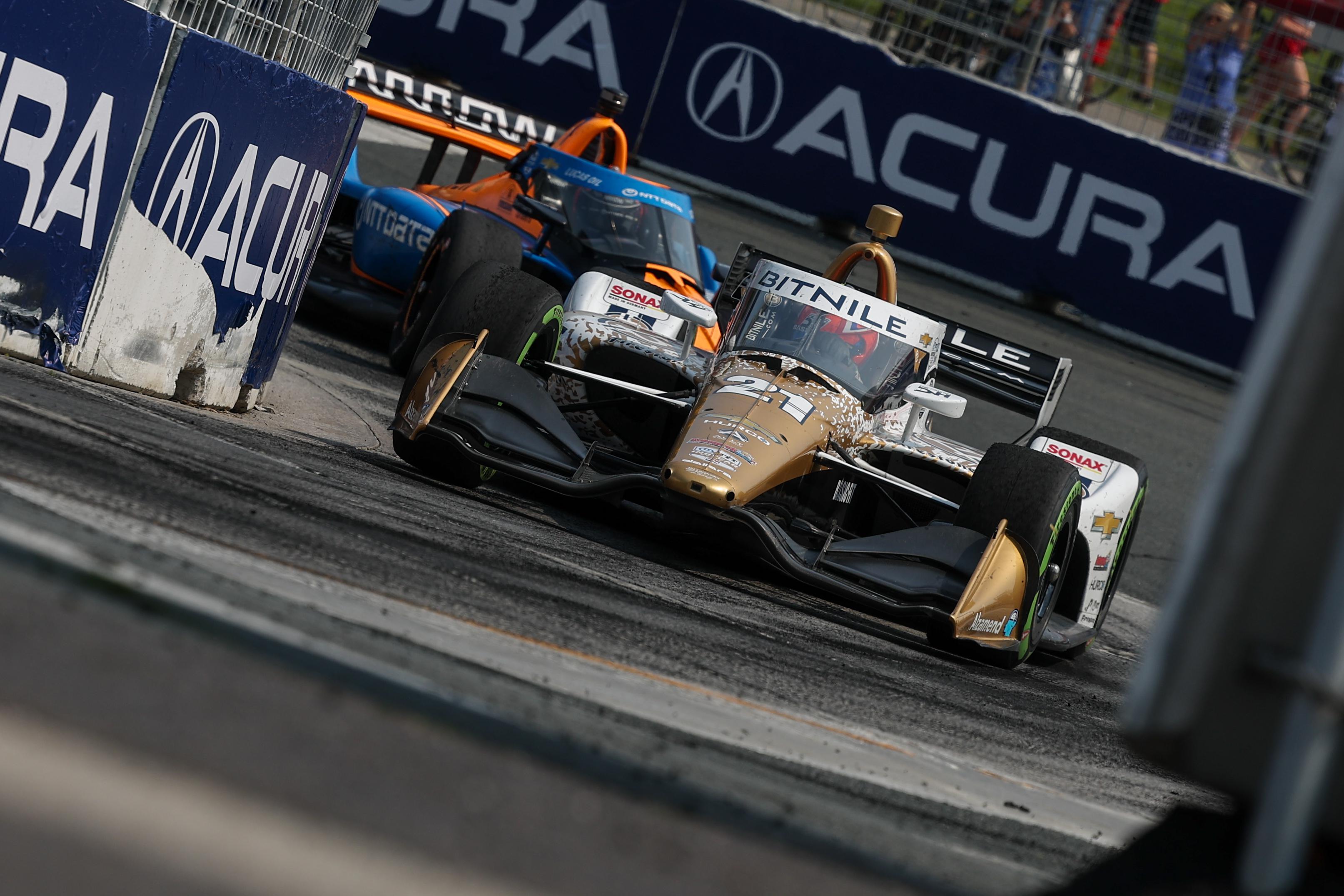 "We were on our way to a strong result", says VeeKay from Canada. "This was a good race, despite the fact that we face a challenging and difficult season. Competing for the top eight we haven't been able to do many times in 2023, so we were very happy with the pace that we've shown. In terms of strategy, we were also on the right track – it turned out to be a great choice to start on the hard tyre."
"Things went wrong at the second pit stop. I drove into the pit lane and the mechanics had their wheel guns at the ready. However, this time it was the car that was at fault, as the air failed to function properly, so the car didn't come up. Of course, this makes it hard for the mechanics to change the tyres. We lost over 10 seconds at that pit stop and that's galling, as there was so much more in it at Toronto on Sunday."
"It's very disappointing when a nice result slips from your fingers in such a way, but fortunately I don't have to think about it for too long. In a week's time I will have done back-to-back IndyCar weekends, as we are heading to Iowa, a circuit that normally suits me well. I am looking forward to it and can't wait to continue this upward trend and finish it off with a nice result at the Iowa Speedway", VeeKay concluded in fighting spirits.
The 2023 NTT IndyCar Series circus continues at Iowa Speedway, with no less than two races scheduled for the weekend. On Saturday night, the Hy-Vee Homefront 250 will get underway around 21:30 Dutch time, while a day later the Hy-Vee One Step 250 will start an hour earlier. Both races will be broadcast live on Ziggo Sport.