VeeKay thwarted by miscommunication in comeback fight at Laguna Seca
Rinus 'VeeKay' van Kalmthout finished the penultimate race in the 2021 NTT IndyCar Series in 18th place, as the luckless 21-year-old Dutchman fought like a lion during the Firestone Grand Prix of Monterey.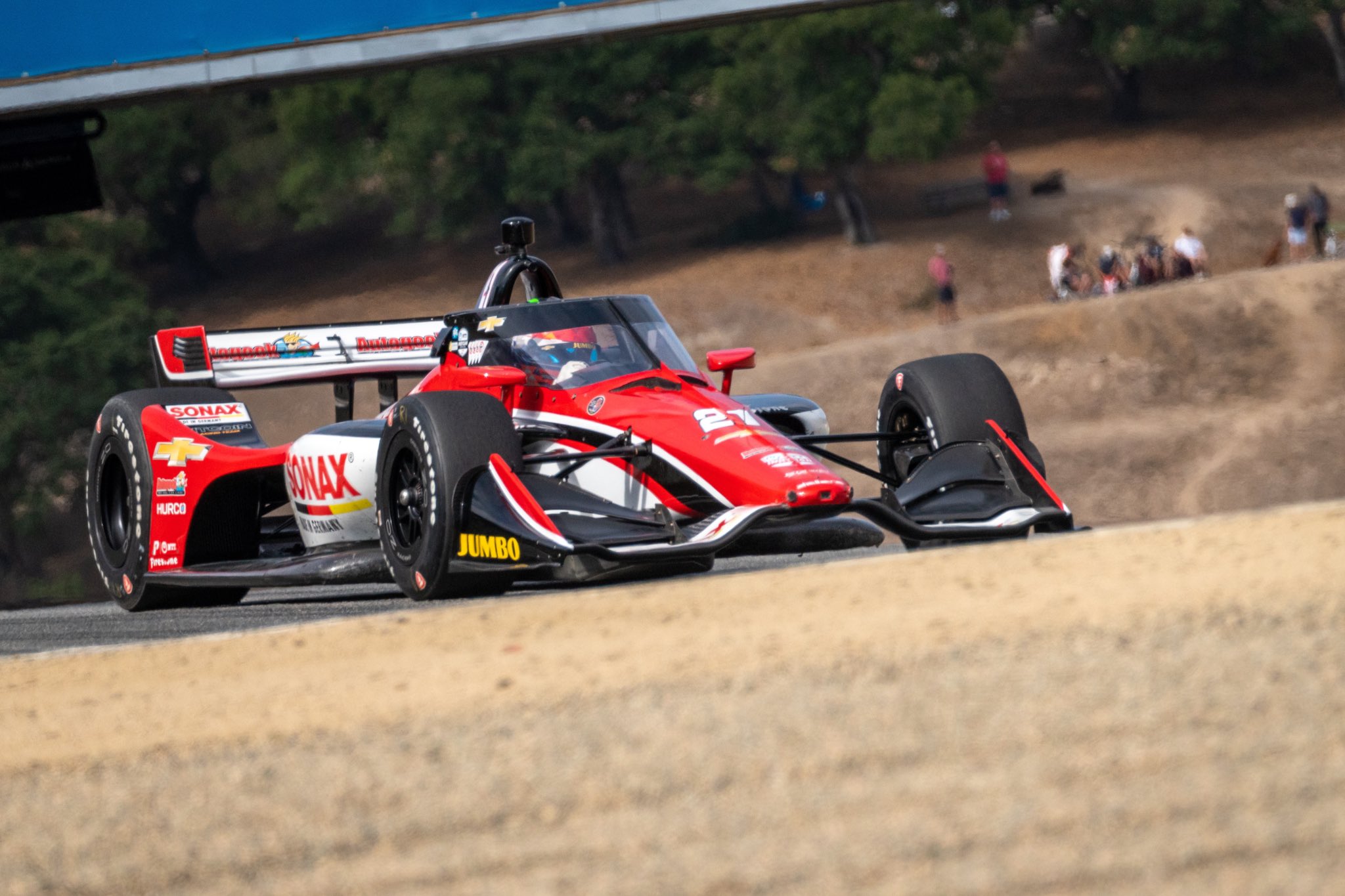 On its return to the NTT IndyCar Series calendar back in 2019, the WeatherTech Raceway Laguna Seca proved to be a bad match for the Ed Carpenter Racing team. While current ECR driver Rinus VeeKay went on to score two Indy Lights victories on California's legendary race track two years ago, the Dutch driver's predecessors at ECR were seen struggling.
In 2021, the famous circuit once again proved to be the Achilles heel of Ed Carpenter Racing, as in both practice and qualifying the team struggled to get on par with the best in the competitive IndyCar field. VeeKay was forced to settle for 24th on the grid, partly due to a fuel-feed issue, while teammate Conor Daly started from 18th.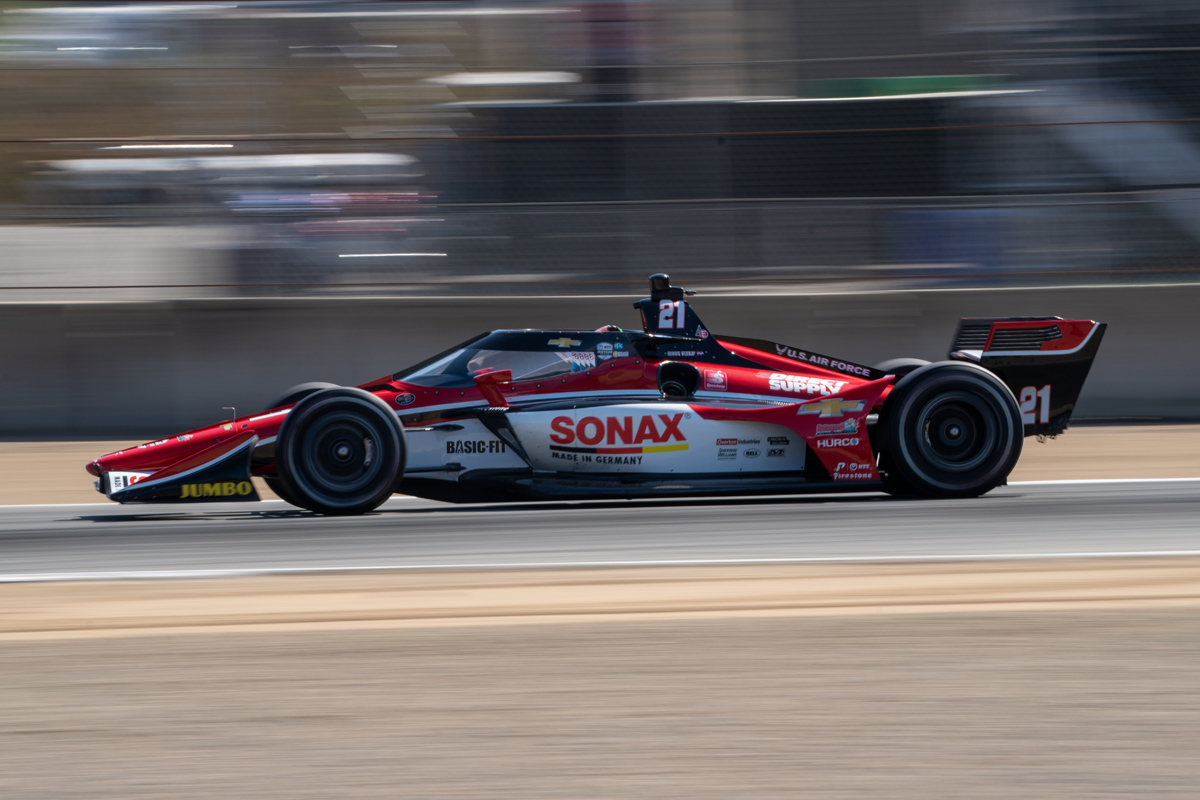 In the Firestone Grand Prix of Monterey, the 95-lap event that acted as the penultimate round in the 2021 NTT IndyCar Series, VeeKay and Ed Carpenter Racing opted for an attacking strategy, the 2020 Rookie of The Year swapping his hard-compound Firestone tyre for a set of soft tyres early in the race to make progress.
In his fourth stint, , when the soft tyres had been swapped back for a hard-compound set, VeeKay proceeded to show his well-known bravado and clever racing, the young Dutchman moving up towards the middle of the pack thanks to a dozen quick laps. A top-ten classification seemed out of reach but it looked like VeeKay's skills would at least be enough for a place just outside the top-ten.
However, speak of the devil, and VeeKay was forced to deal with bad luck yet again. In previous races, the ECR driver has already had to cope with a vast range of disappointments but this Sunday afternoon he was obliged to accept that a communication error would be the spoiler. VeeKay thought he heard on the radio that he was expected in to come in for a stop on lap 66, but that turned out to be a miscommunication, as the Ed Carpenter Racing mechanics were only due to service VeeKay on lap 71.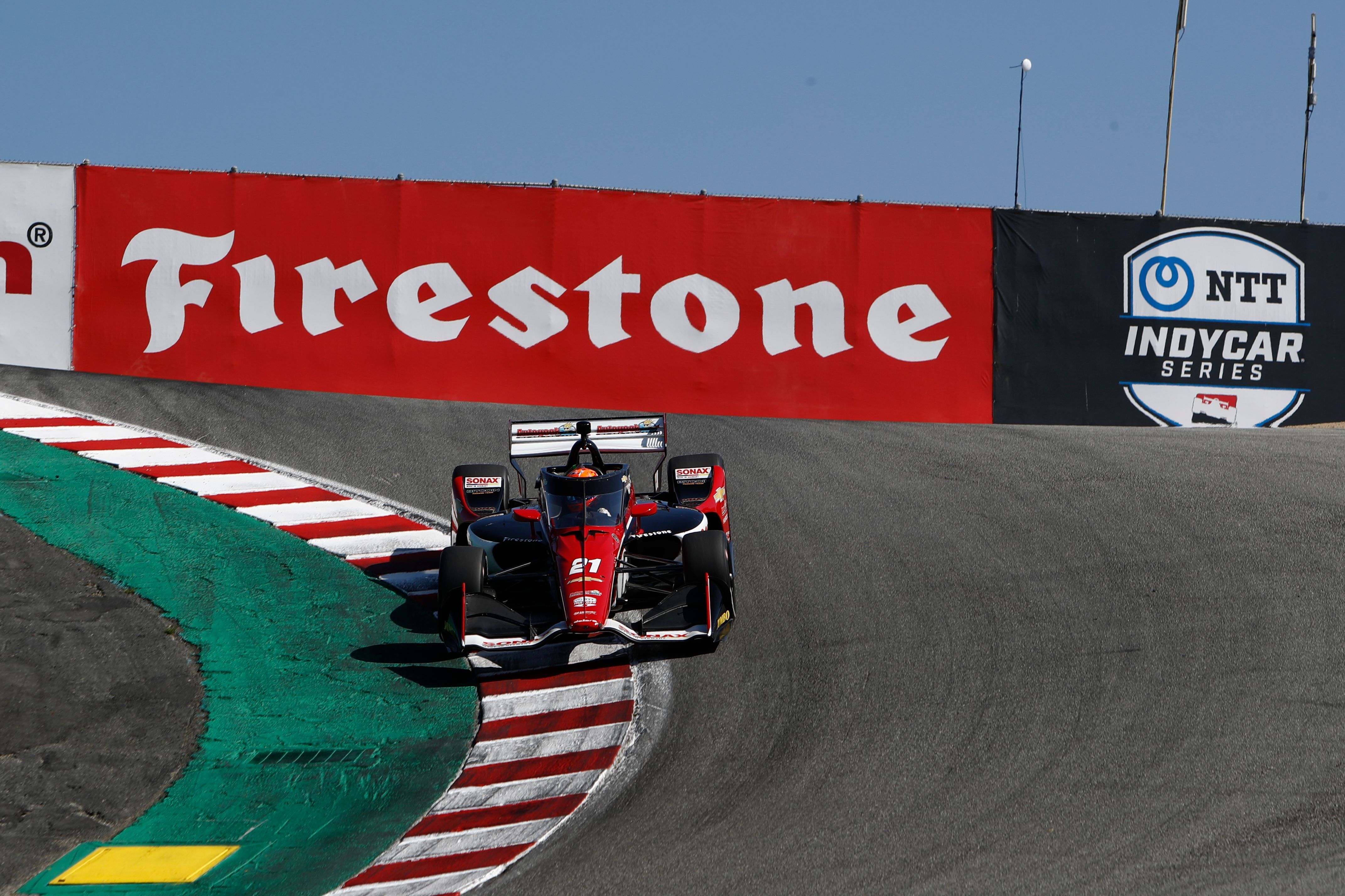 The hard work that VeeKay had delivered in his previous stints appeared to have been for nothing, as the Dutchman lost a handful of places and had to settle for 18th position. The Firestone Grand Prix of Monterey at the WeatherTech Raceway Laguna Seca was won by Colton Herta.
"Small detail, large consequences," VeeKay reported from the United States. "I came into the pit lane without the team knowing it. Over the radio I heard a few coded words that made me think it was my turn to come in. I turned out to be wrong, and I could have checked this", said Dutchman, well aware of his part in the mistake.
"We knew in advance that Laguna Seca would not be an easy weekend for us. To make matters worse, we had a bad time in qualifying on Saturday, with the throttle playing up. It's always difficult to start from 24th, but we went for it. After a short first stint we decided to go for a four-stop. That worked, because after three stops I was fighting for 11th place."
"Unfortunately, this was followed by the pit stop that turned out not to be a stop," VeeKay said with a sigh. "It's hard to deal with so much adversity, but I'm confident that Ed Carpenter Racing and I can turn it around for a great finish in the season-closer next weekend. We will go for it 100% one more time, as we at least want to finish this season with a good result", said VeeKay with a fighting spirit.
Thanks to his 18th-place finish, VeeKay has gained one position in the standings, as with one race to go the young Dutchman is in 11th position, having collected 303 points. Alexander Rossi is in tenth and has just one more point while having taken part in one more race than VeeKay. So a top-ten finish in the standings is still entirely possible.
The 2021 NTT IndyCar Series will conclude next Sunday, September 26. The Acura Grand Prix of Long Beach is scheduled to take place in the streets of Long Beach, California. The race will start around 21:30hrs Dutch time.