VeeKay unleashed in extraordinary comeback race with satisfying result
Rinus 'VeeKay' van Kalmthout concluded the Sonsio Grand Prix at Road America presented by AMR in a fine twelfth place after the Dutchman was forced to fight his way up from the back after an 'unsafe release' mistake by the team – but he did so with gusto.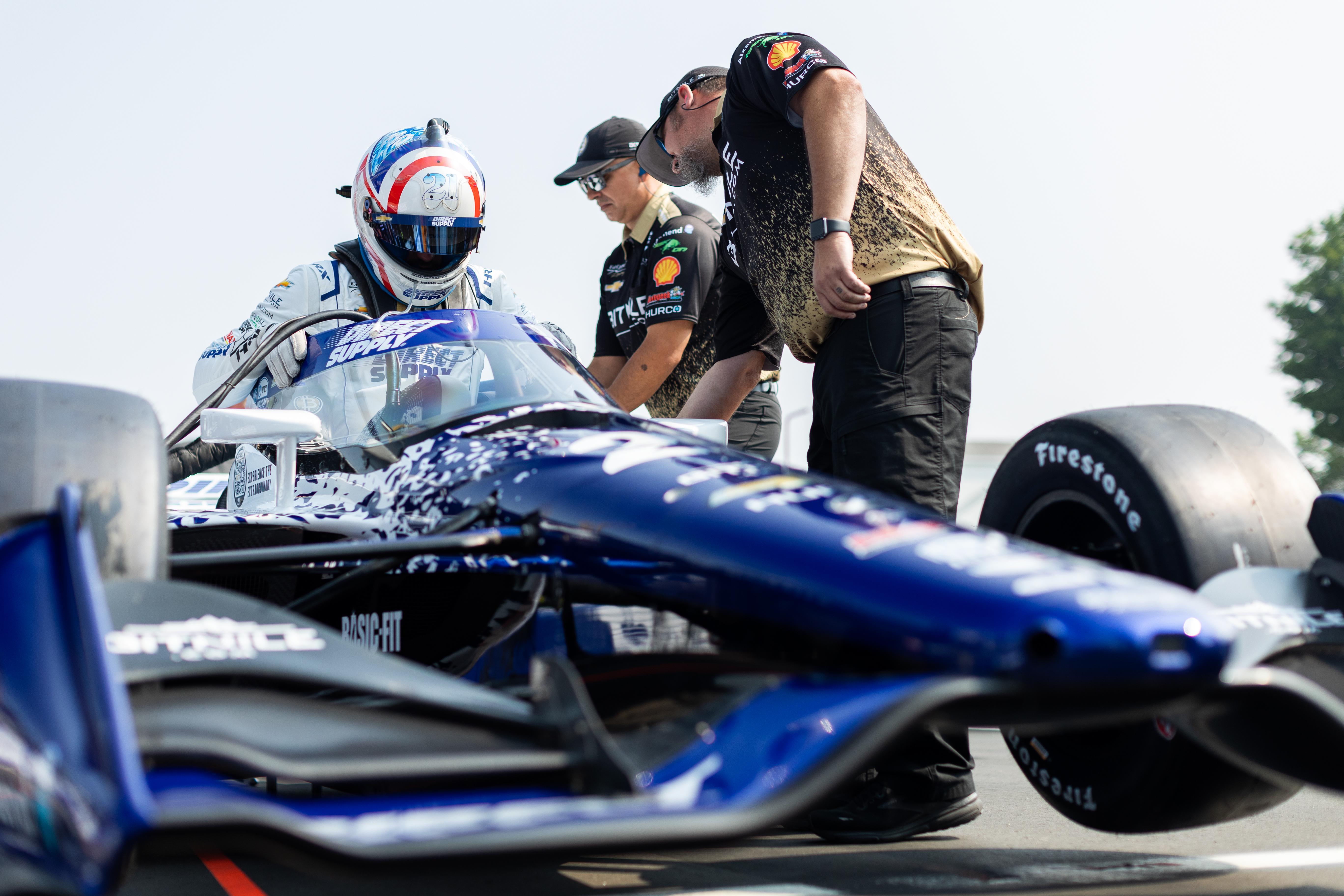 For the eighth event of this IndyCar season at the legendary Road America at Elkhart Lake in Wisconsin, VeeKay qualified his #21 Dallara Chevrolet, dressed in the blue colors of sponsor Direct Supply for the weekend, in 15th. His new teammate Ryan Hunter-Reay crashed in qualifying and had to start 27th and last. In the opening lap of the 55-lap race, the Dutch-born driver then managed to outsmart four of his rivals and as a result found himself in 11th after the opening lap.
VeeKay and Ed Carpenter Racing opted for a strategy that allowed the talented twentysomething plenty of driving time with the hard compound. This tyre performed a little better than the soft rubber on the completely resurfaced Road America track. However, in IndyCar it is mandatory to use both types of tyres, and so VeeKay has to go out with both compounds in every race. A series of cautions just before the halfway point brought relief, as during these safety car periods VeeKay was able to come in to comply with the regulations while minimising his time on soft tyres.
However, one of those pit stops gave VeeKay's race a twist as the young Dutchman was sent away a touch too early by his team, which prevented him from avoiding the oncoming Kyle Kirkwood. As the exiting party is at fault at all times, VeeKay was penalised and dropped from his position in the middle of the pack to the tail of the field.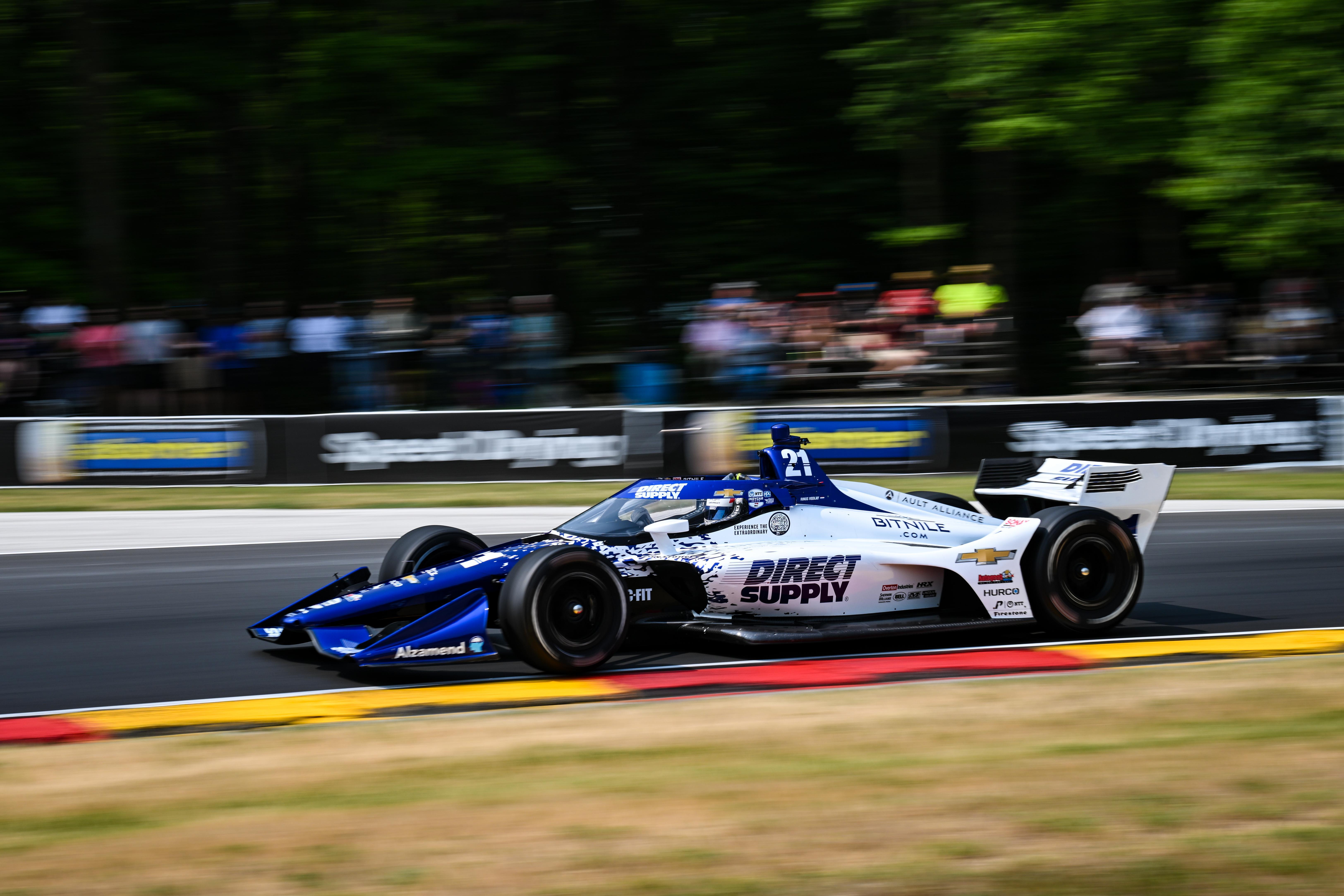 The 22-year-old wasn't phased by the disappointment, as Road America is one of his favourite tracks. Helped by the hard Firestone tyres, VeeKay worked his way to the front and even took four rivals in one lap after the restart that followed the fourth caution, and so, an unleashed VeeKay managed to turn 24th finish into a fine 12th at the line. Teammate Hunter-Reay, who was trouble-free in the entire race, finished in 17th.
"It was an excellent race", an elated VeeKay told from the Badger State. "The first laps were very strong. Unfortunately, I got a penalty because of an unsafe release in the pit lane. That threw a spanner in the works as we were running strong up to that point. There was absolutely nothing I could do about it: I got the call to drive away and 'stop' was only called when Kirkwood was already driving by."
"I dropped to 23rd but had access to a good car. So I was able to fight my way back. In terms of race pace, this was the best car I have had the opportunity to drive all this year on a road course. Thanks to a good strategy I ended up finishing 12th. Without the penalty it would have been a top-ten finish easily. This bears a lot of hope for the upcoming races."
"We have made a new step, and I am happy with that. Today I was able to race well and overtake a lot. We are on our way!" VeeKay concluded in fighting spirits.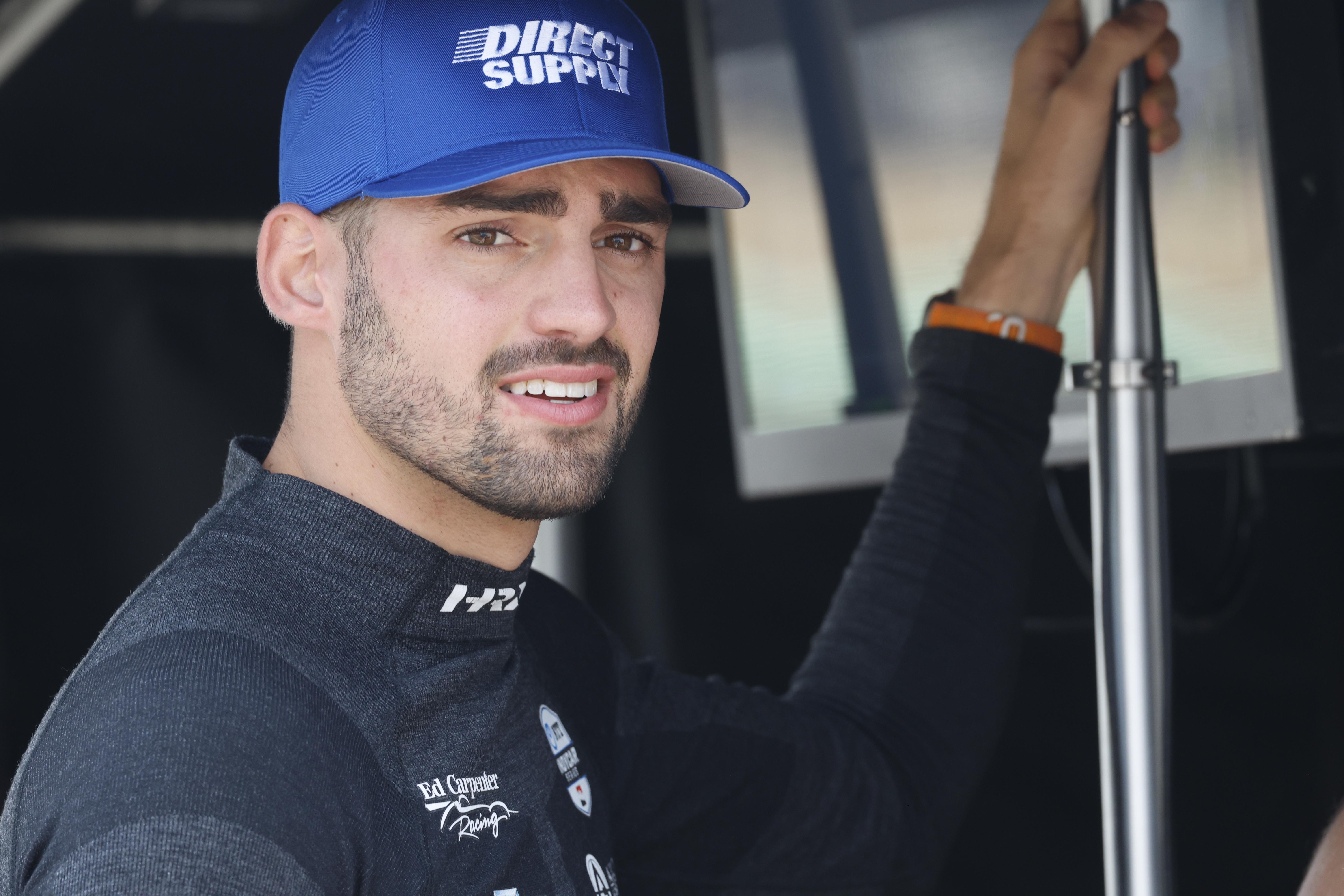 "Working with my new teammate Ryan Hunter-Reay has been great. I am thrilled to have him as part of Ed Carpenter Racing and look forward to working with him on the steps that take our team forward."
The 2023 NTT IndyCar Series continues with the Honda Indy 200 at Mid-Ohio presented by the all new 2023 Civic Type R, which will be run on Sunday, 2 July next.