Cold feet and damage control for VeeKay at Long Beach
Rinus 'VeeKay' van Kalmthout finished 13th in the third race of the 2022 NTT IndyCar Series, the 21-year-old Dutch driver getting involved in a challenging weekend on the legendary Long Beach street circuit where overtaking was anything but easy.
On the back of strong performances in the first two races of the season, VeeKay left for the US west coast in good spirits, as sixth place in the overture at St. Petersburg and tenth on the fast Texas oval had lifted the young Dutchman to shared seventh in the IndyCar standings.
During Saturday afternoon's qualifying on the streets of Long Beach, however, VeeKay and his Ed Carpenter Racing team proved unable to keep up with the leaders' pace, as he ended up an unsatisfactory 15th on the grid. As a result of his qualifying position, VeeKay's Ed Carpenter Racing mechanics tried to make his #21 Alzamend Neuro Chevrolet easier to drive during Sunday morning's warm-up.
Starting from 15th, VeeKay was able to easily stay with the pace of his midfield opposition but the problem was that many of his direct rivals were attacking the 85-lap race at Long Beach with the same strategy. This made it almost impossible to overtake on the track. Apart from that, a small incident at the first restart gave the Dutch driver cold feet – literally, as VeeKay had been in a fighting mood when the green flag was waved, causing the nose of his car – purple-coloured just this once – to smash into the back of Helio Castroneves' machine.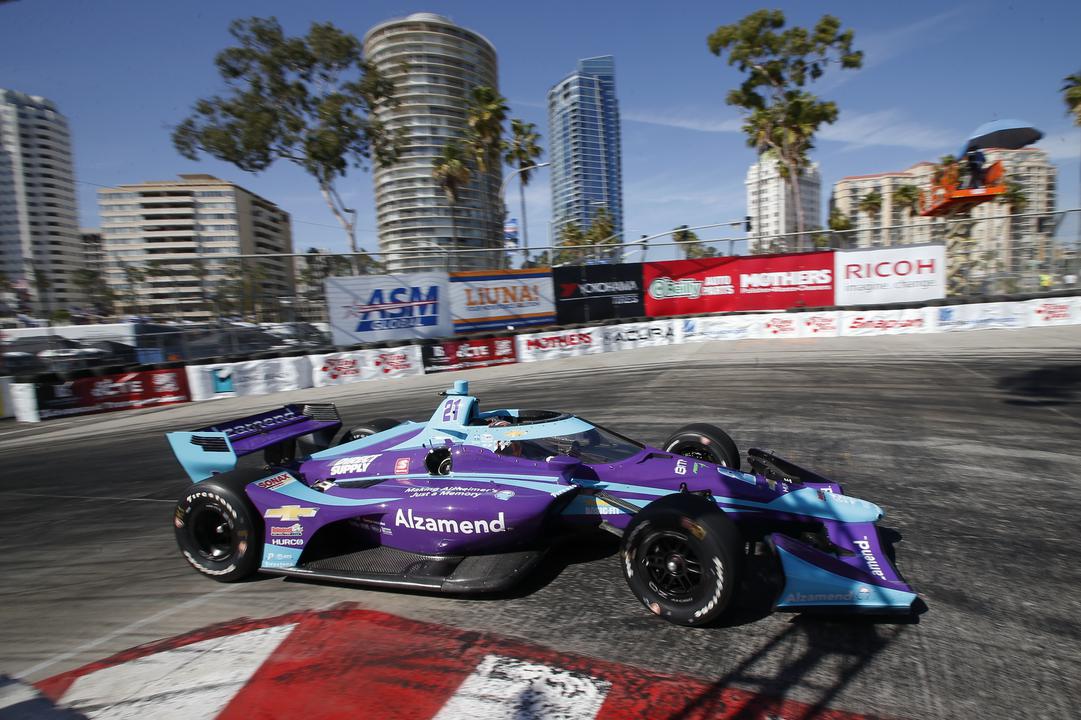 For a long time, the race in California proved to be straightforward for VeeKay and ECR, as the 21-year-old IndyCar race winner gave off an excellent performance as usual, the incident with Castroneves proving the exception that confirmed an otherwise flawless race. The tricky track, however, as mentioned, made it almost impossible to make up places. As a result, VeeKay hovered around 15th place for a long time. The difficulty of gaining positions was increased after points leader Scott McLaughlin slammed into the back of VeeKay's car when the Dutchman had to brake for a stranded Simon Pagenaud at the fountain. McLaughlin's tap caused VeeKay to spend the last 25 laps racing with a broken diffuser.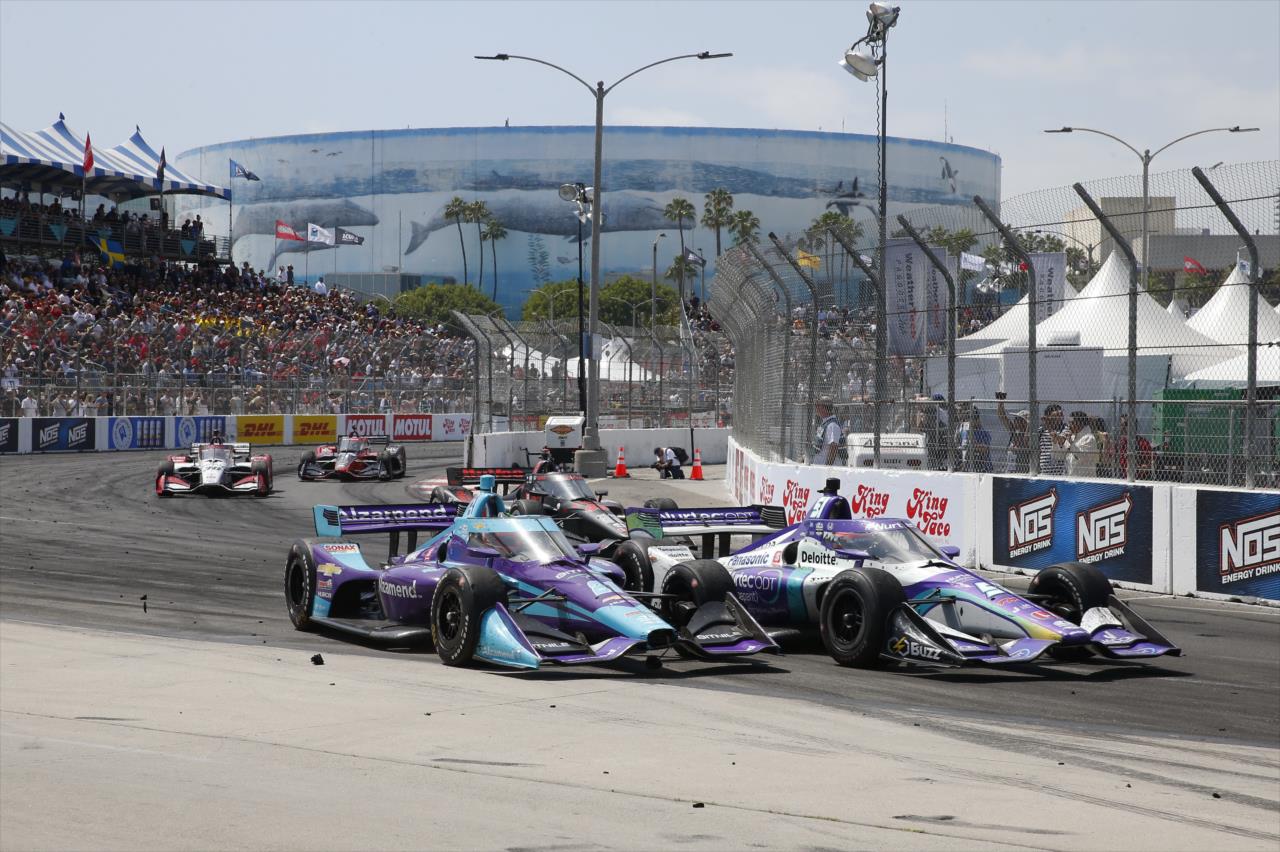 A late safety-car period brought some commotion, as Ed Carpenter Racing decided to call in VeeKay for an unscheduled, third pit stop a few laps before the end. As a result, the driver of the #21 Alzamend Neuro Chevrolet found himself at the back of the pack, albeit on new tyres. However, after the restart, VeeKay was able to overtake like a dream, the Dutchman passing one rival after another due to the much fresher rubber that resulted in a marked speed difference, whereas earlier in the race, similar strategies made this nigh impossible.
VeeKay's late overtaking run ended in 13th place, just ten seconds behind winner Josef Newgarden. With Sunday's score, the ECR driver now has a points total of 67 which means he continues to be seventh in the standings.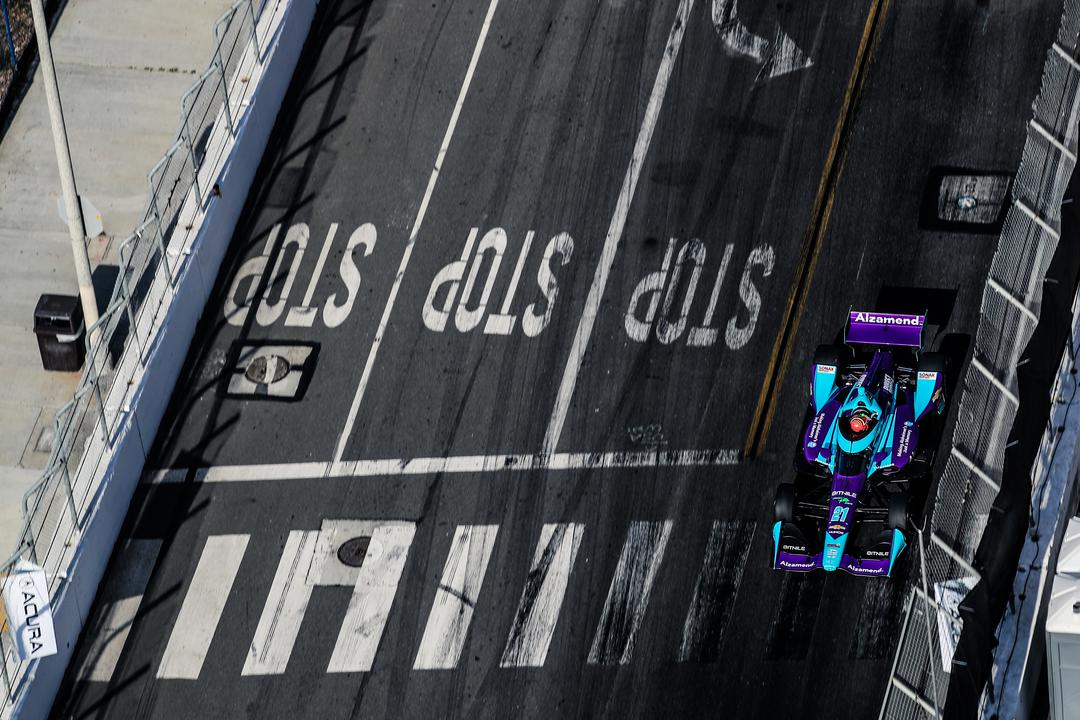 "This was a difficult race", VeeKay acknowledged afterwards. "It was tough, we had little pace and I tried to do some damage control. In terms of results, I did pretty well, as last year we didn't finish at Long Beach, and this year we did. I kept seventh in the overall standings, which makes me feel positive. Tactically, it wasn't easy today, we never had a clear track after a pit stop. Fortunately, we have now solved the problem that made us save fuel so radically in the first two races."
"My feet were well-cooled", said VeeKay jokingly, looking back to his nose tapping Castroneves' rear wheel. "I think I solved the cooling problem of today's IndyCars with my own hands! No kidding: it was a bit of a shock, but fortunately I didn't suffer from the broken nose tip. During the race I did my best to stay out of trouble – at one point there was a driver backwards at the fountain, I wanted to avoid that kind of thing and I did. We knew that Long Beach would be a tough race, so collecting points was our top priority."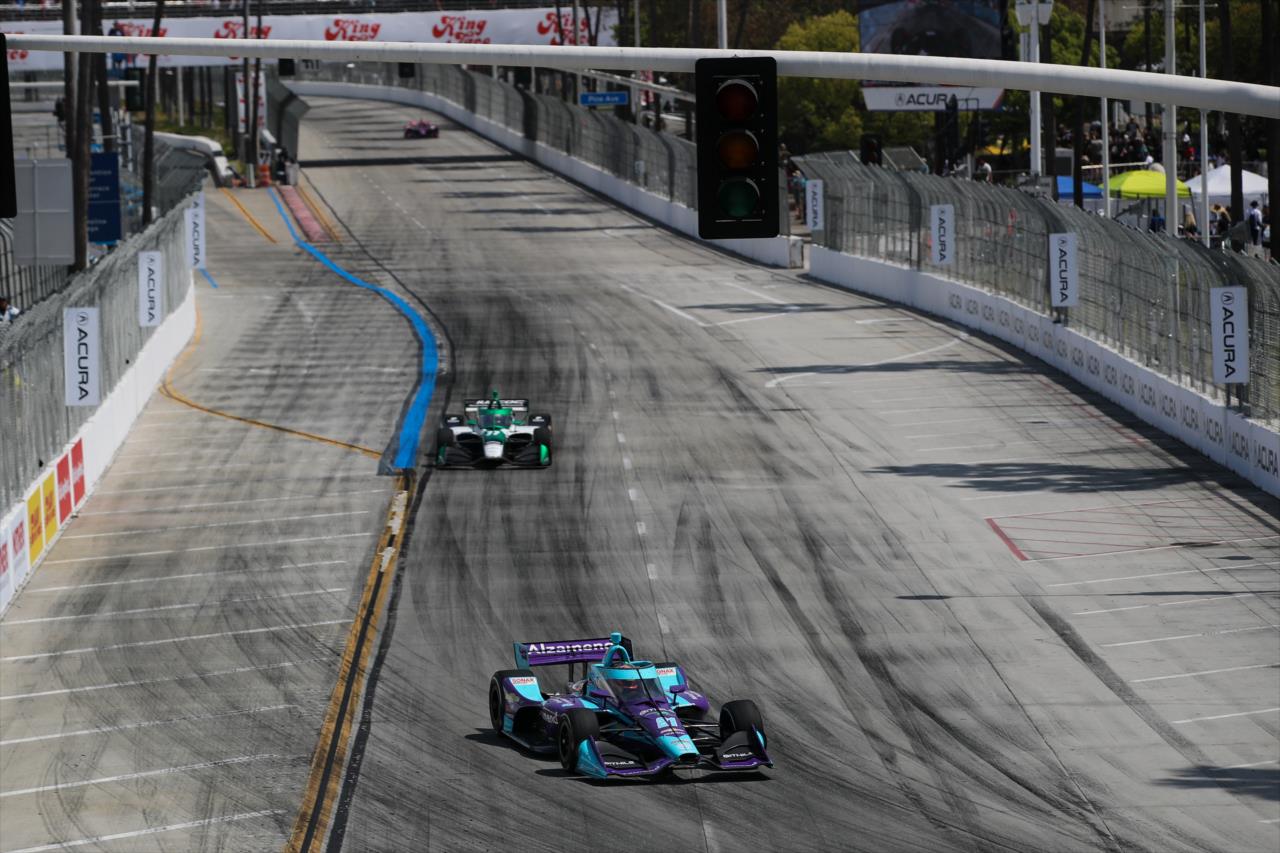 "From a 100% street circuit, Long Beach, we go to a 100% road course, Barber. We tested there recently, and last year I finished sixth, after a race filled with overtaking. Barber suits me and the ECR team. I can't wait to get to Alabama and fight for top positions", VeeKay concluded.
The Honda Indy Grand Prix of Alabama is the fourth race on the 2022 NTT IndyCar Series calendar. It will be held on Sunday, May 1 at Barber Motorsports Park. The race starts at 19:15 hours Dutch time and can be followed live via Ziggo Sport.