Double bad luck for Rinus VeeKay at Iowa Speedway
Rinus VeeKay was struck by bad luck twice and saw two good races and great results go up in smoke at Iowa Speedway. In the first of the two Iowa IndyCar 250s the 19-year-old TeamNL talent was in the slipstream of the future winner and on his way to a podium finish when his car was hit so hard from behind that it ended his race. In the second race VeeKay was on his way to the top ten when something went wrong during the pit stop of the Ed Carpenter Racing driver that cost him two laps. The 17th spot was far from what VeeKay deserved after two good and faultless races. "We are very unlucky at the moment, but let's hope it will switch around soon," said VeeKay.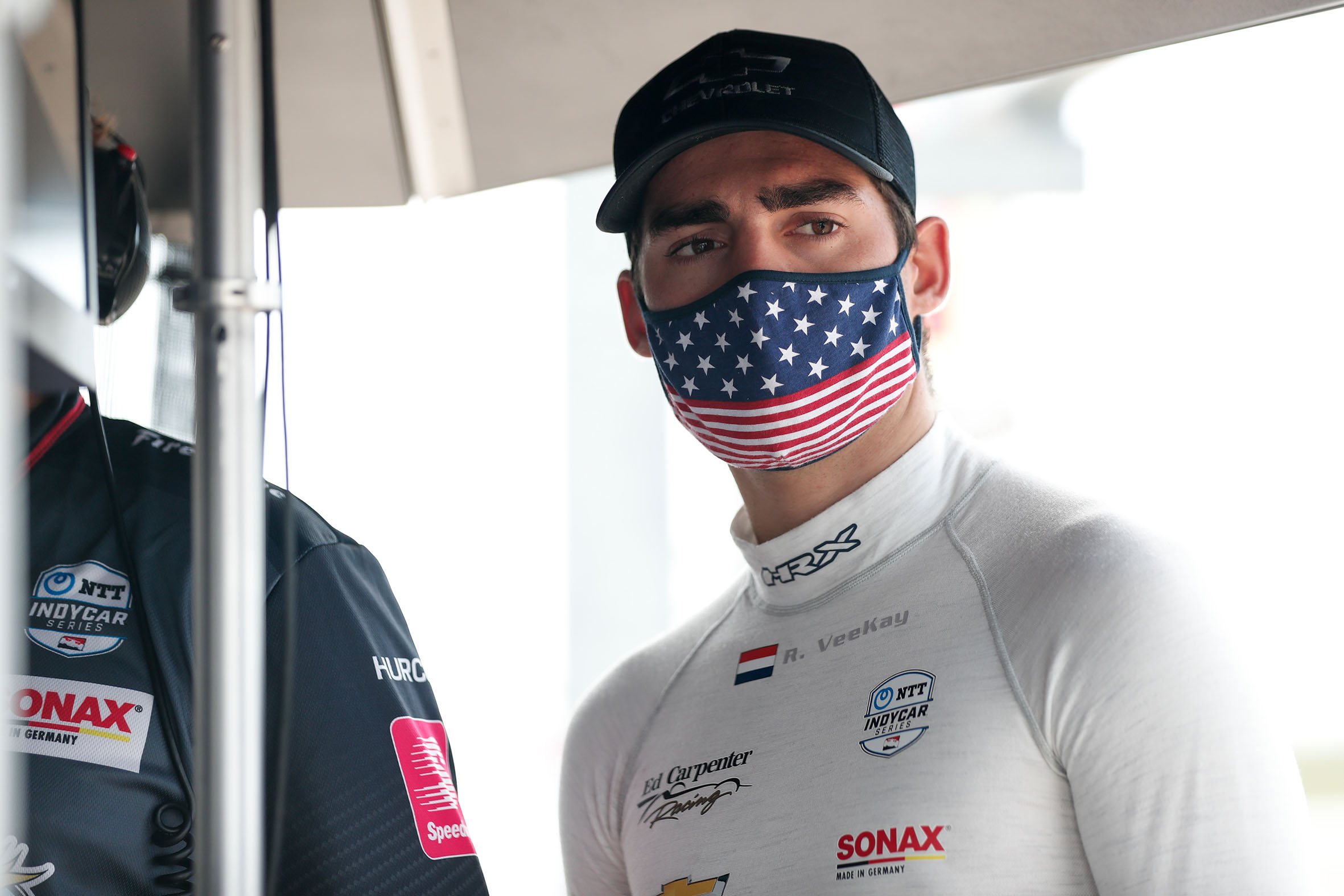 One week after the doubleheader at the Road America road course, the NTT IndyCar Series returned to an oval for another doubleheader, the Iowa IndyCar 250s. Iowa Speedway is a 0.875-mile oval and with 18 seconds lap times and an average speed that exceeds 170 mph, it's 'The Fastest Short Track on the Planet'. Rinus VeeKay was looking forward to the two races as it was the first oval after the difficulties he had at Texas Motor Speedway during the opening round of the 2020 NTT IndyCar Series.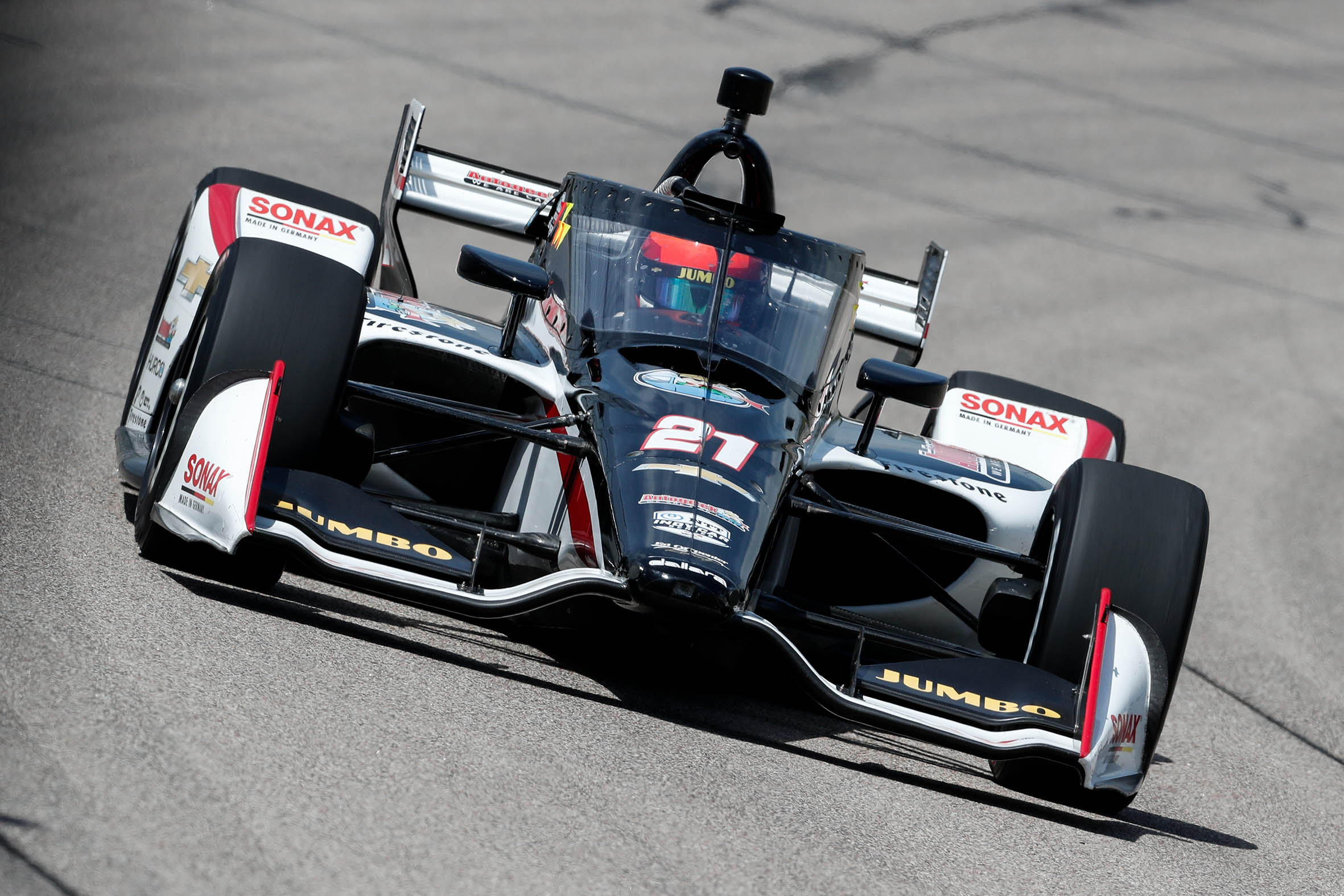 VeeKay recorded no fewer than 123 laps in practice and he was eighth quickest. In qualifying the 19-year-old TeamNL driver from Hoofddorp in the Netherlands was in 13th and 15th position for race one and two respectively. "I'm happy, although I suffered some oversteer in my second lap. The car felt good, especially in race trim," said the Ed Carpenter Racing driver.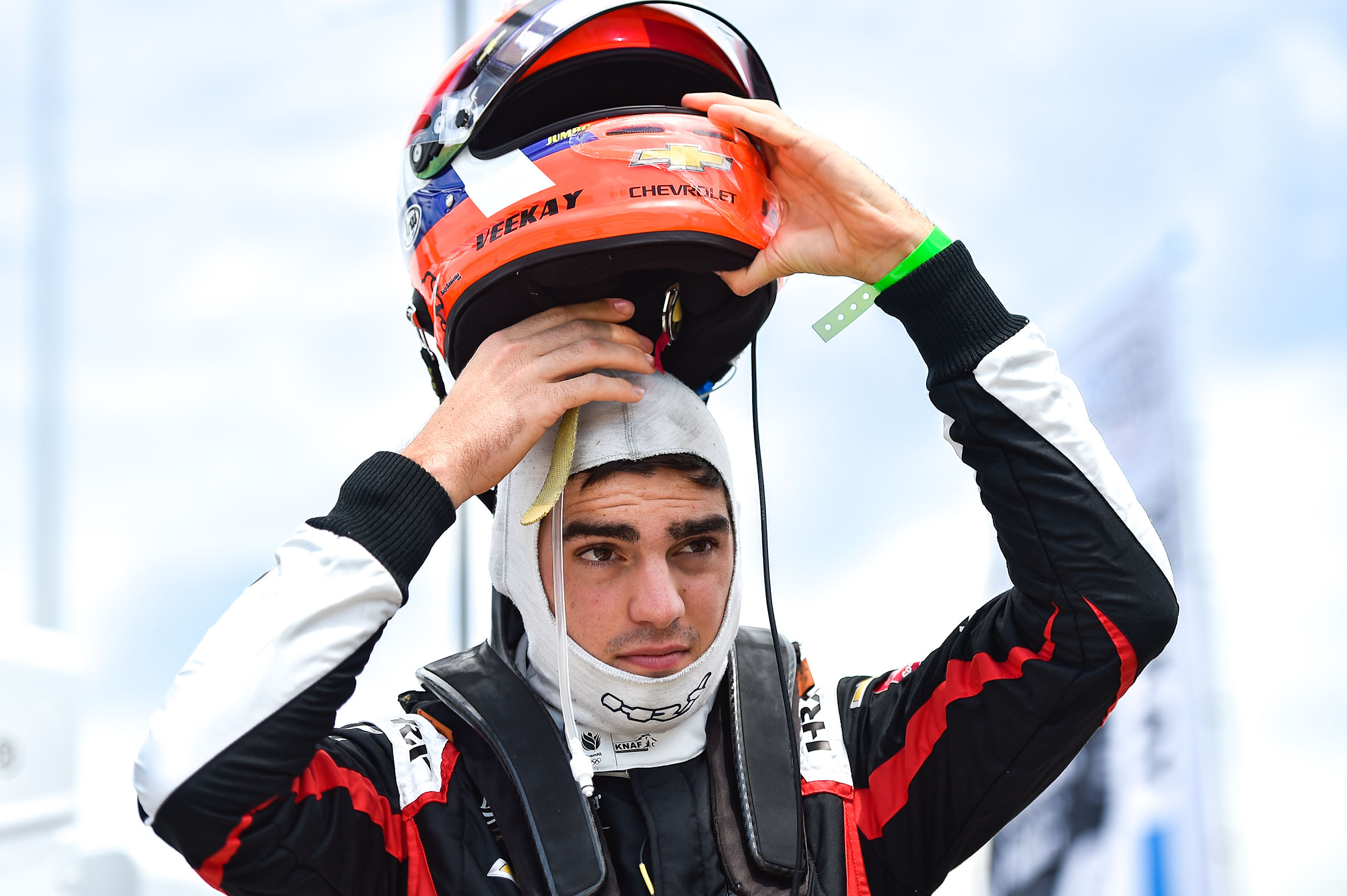 Immediately after the start of the race VeeKay's self-confidence proved to be right. Starting from the 13th position on the grid, VeeKay gained several positions and was 7th when the TeamNL driver had to make his first pit stop. The Dutchman was in 17th position when he rejoined the field. With new tires VeeKay recorded some very quick lap times and made several great overtaking maneuvers. On lap 140 of the 250-lap race, VeeKay was in a great second position when there was a full course yellow. This caution came at the right moment for VeeKay as it was time for his second pit stop of the race. VeeKay was in 7th position when he came out of the pits and with new tires a great result seemed to be possible. But when the restart was called off, Colton Herta, who was behind VeeKay, didn't see that the Dutchman had to slow down for the cars in front of him and hit the Ed Carpenter Racing Sonax car hard from behind.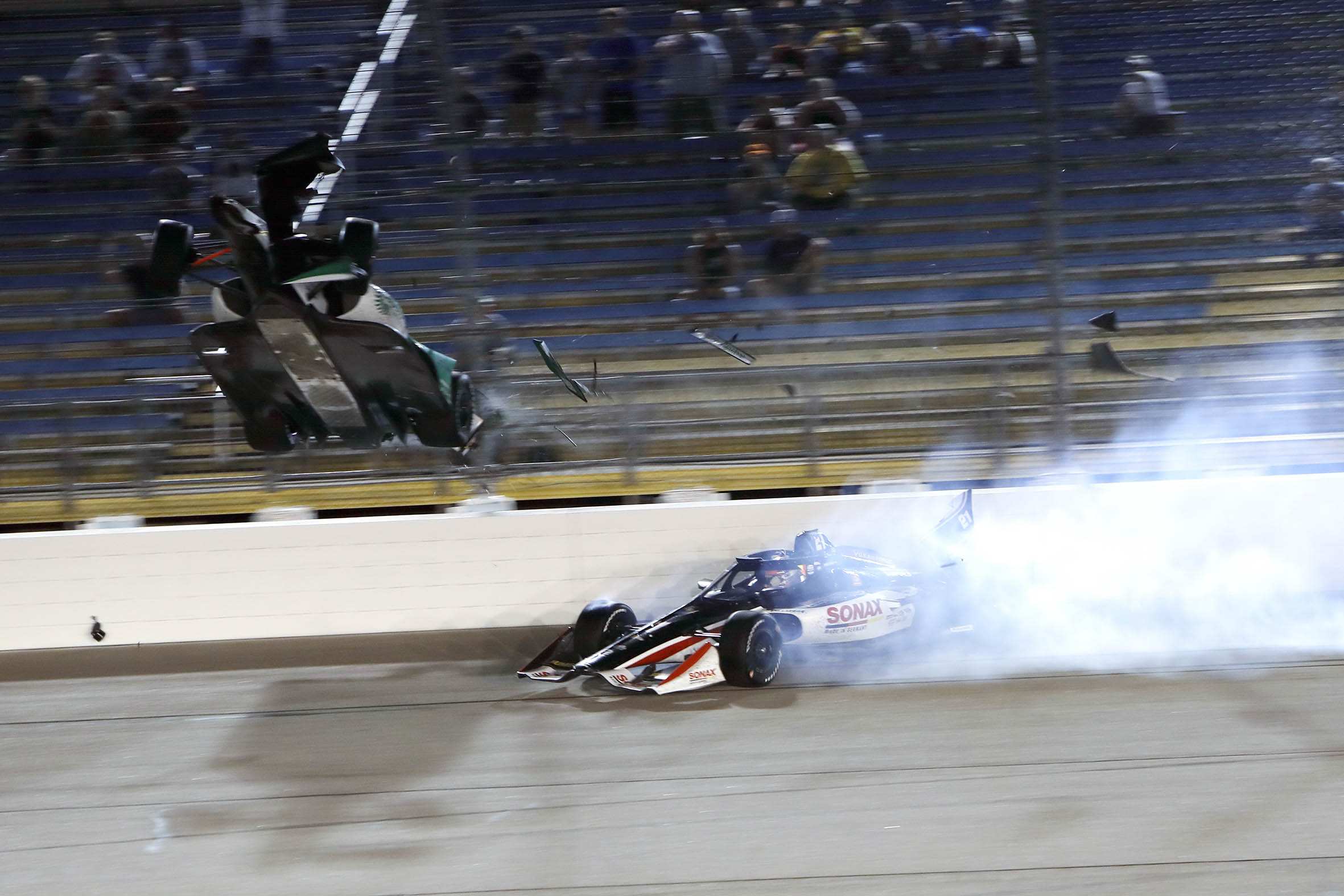 Thanks to the new IndyCar aeroscreen cockpit VeeKay escaped injuries, but his race was over. Because VeeKay was just behind future winner Simon Pagenaud when he crashed, and his speed in the first part of the race, the young Dutchman was robbed from a podium finish or maybe even a win. "There was nothing I could have done. I had a good start, but I was told it was a no-start so I went off the throttle. I think the other car was too late getting that information, I really don't know. I got hit, that's clear. It's very tough. We could have gone for a podium or a win today. We've got to go for it tomorrow. I'm happy that we'll have a Take 2," said a very disappointed VeeKay after his great performance.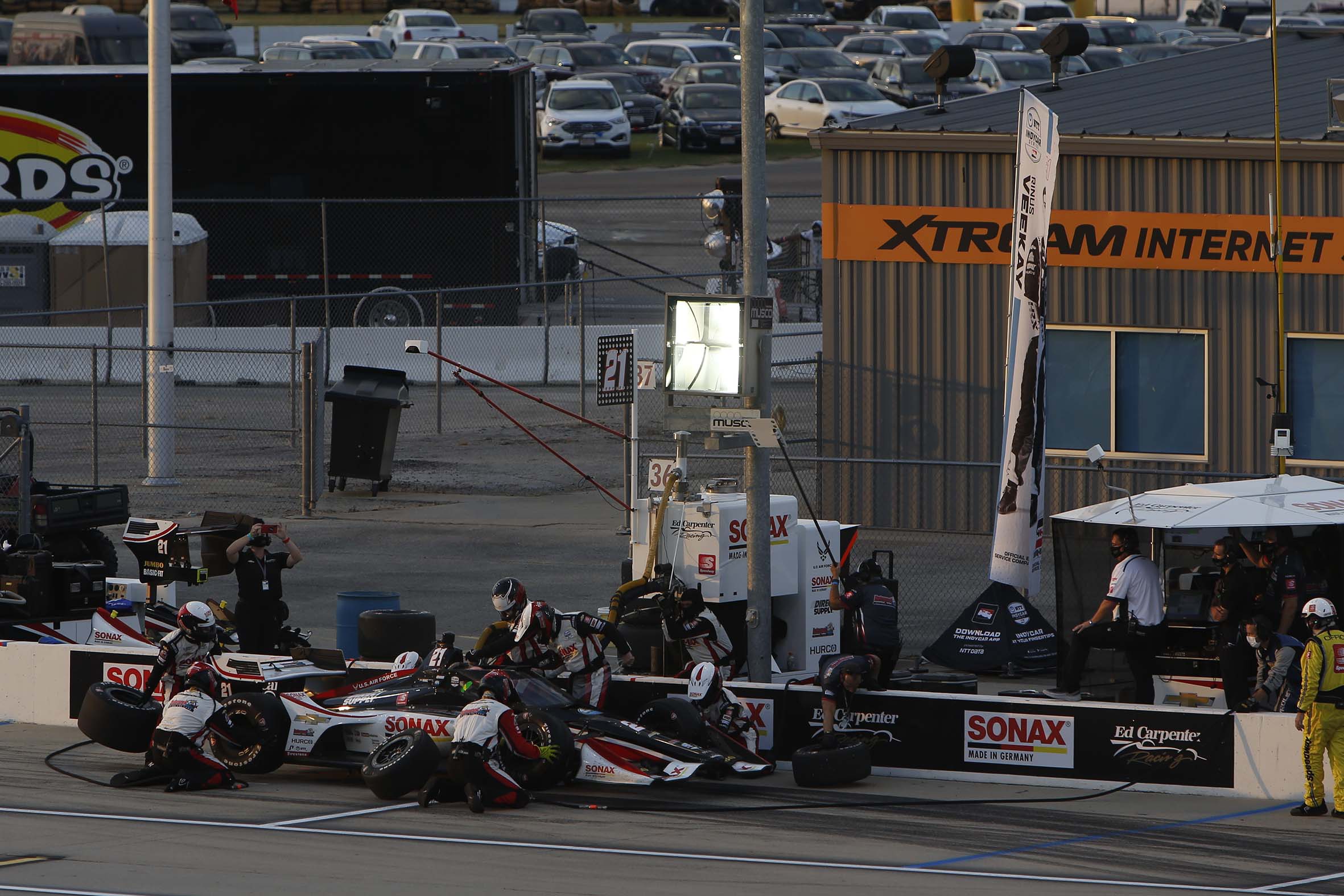 But unfortunately, VeeKay, who had to start the second race in the team's spare car, didn't get the revenge he had hoped for. And for the second time in two days, the TeamNL driver was not to blame. Starting 15th, VeeKay was still in that position when he had to make his first pit stop on lap 48. After a great stop and some quick laps, VeeKay was 11th when the first cycle of pit stops was done. The Ed Carpenter Racing driver was in 8th position and still on the lead lap when he had to make his second scheduled pit stop on lap 109. But during that stop things went dramatically wrong. There was a problem with one of the rear wheels of his car and VeeKay rejoined the race in 22th position, two laps down to the leader. To make up some positions wouldn't have been a problem, but to make up a lap is almost impossible. Because VeeKay was still able to overtake a few other drivers who were also two laps down to the leader and as some drivers ran into problems, he finished the race in 17th position. "Yesterday, the car felt amazing. I could pass whenever I wanted and tires would stay good for a long time, at least 80 laps. I struggled with that tonight, I just didn't have the pace to charge through the field. Still, we were doing well, closing back in on the top 10 after a bad start. Then, at the second pit stop, the car got down on the ground with three wheels on it. We had trouble restarting the car and lost about two laps. That was a bummer. We are very unlucky at the moment, but let's hope it will switch around soon. Mid-Ohio is coming up soon and that's been a good track for me. I've won races and had a very good test with ECR last year, so I can't wait to try again there."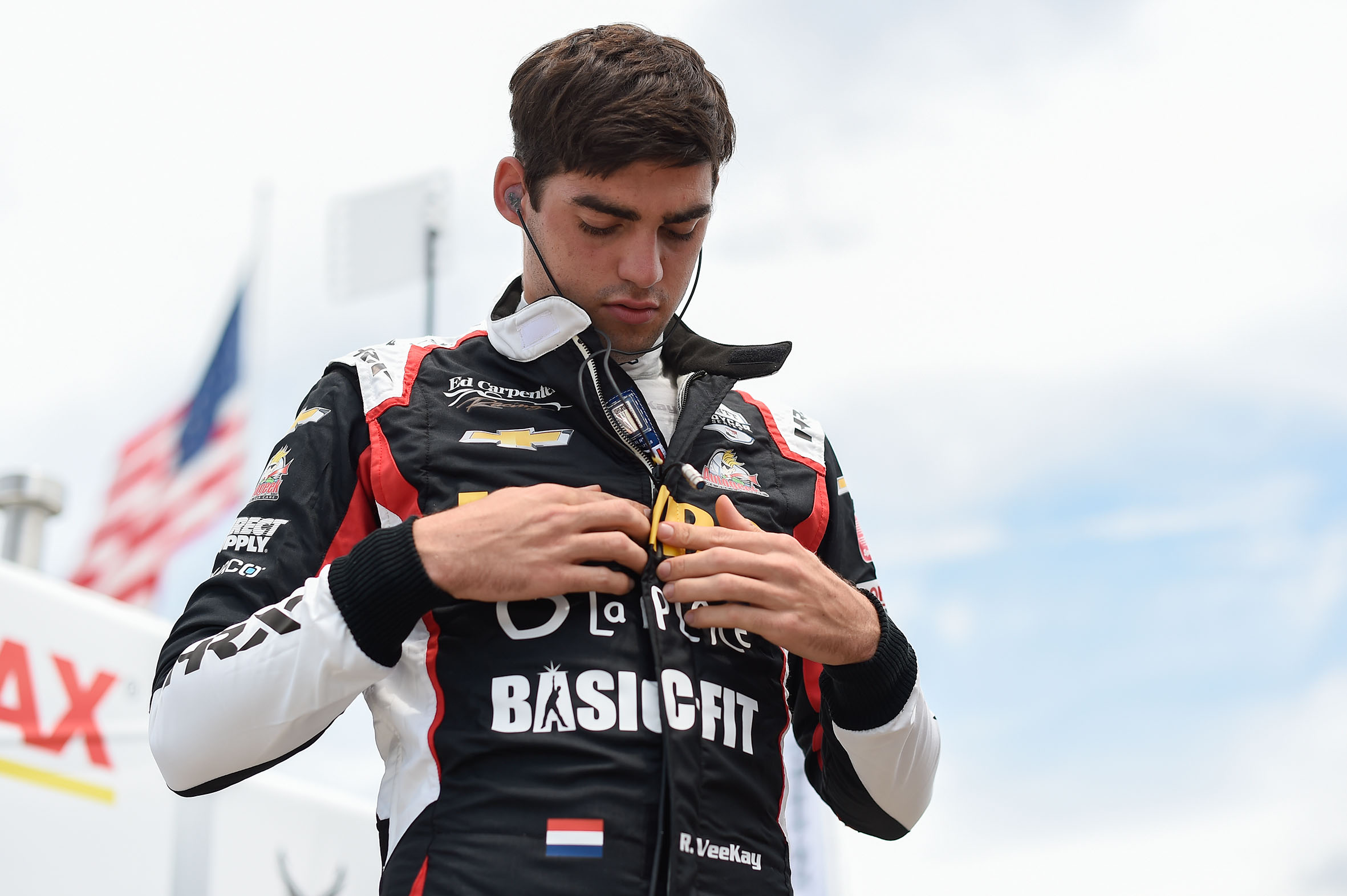 This season, Rinus VeeKay is supported by Ed Carpenter Racing, Sonax USA, Autogeek, Jumbo, La Place, Basic-Fit and the KNAF TeamNL program.
Facebook: Rinus VeeKay