Dutch debut for Rinus van Kalmthout in 700 bhp strong GP2 single seater at Jumbo Family days driven by Max Verstappen
The Jumbo Family Days driven by Max Verstappen will probably be the Dutch racing event with the biggest attendance in 2017. It's expected that over 100,000 spectators will flock to the Zandvoort circuit in the weekend of Saturday 20 and Sunday 21 May. In addition to five demos by Max Verstappen, the audience will see a wonderful program highlighted by two BOSS Grand Prix races. A double show-stopper in which 16-year-old Rinus van Kalmthout will race a 700 hp GP2 single-seater in a field of brutal machines that once raced in categories ranging from Formula 1 to AutoGP. Van Kalmthout's debut in Dutch car racing is made even more special by the fact that the KNAF talent will be put in direct competition with his father Marijn van Kalmthout, who will be racing a Benetton F1.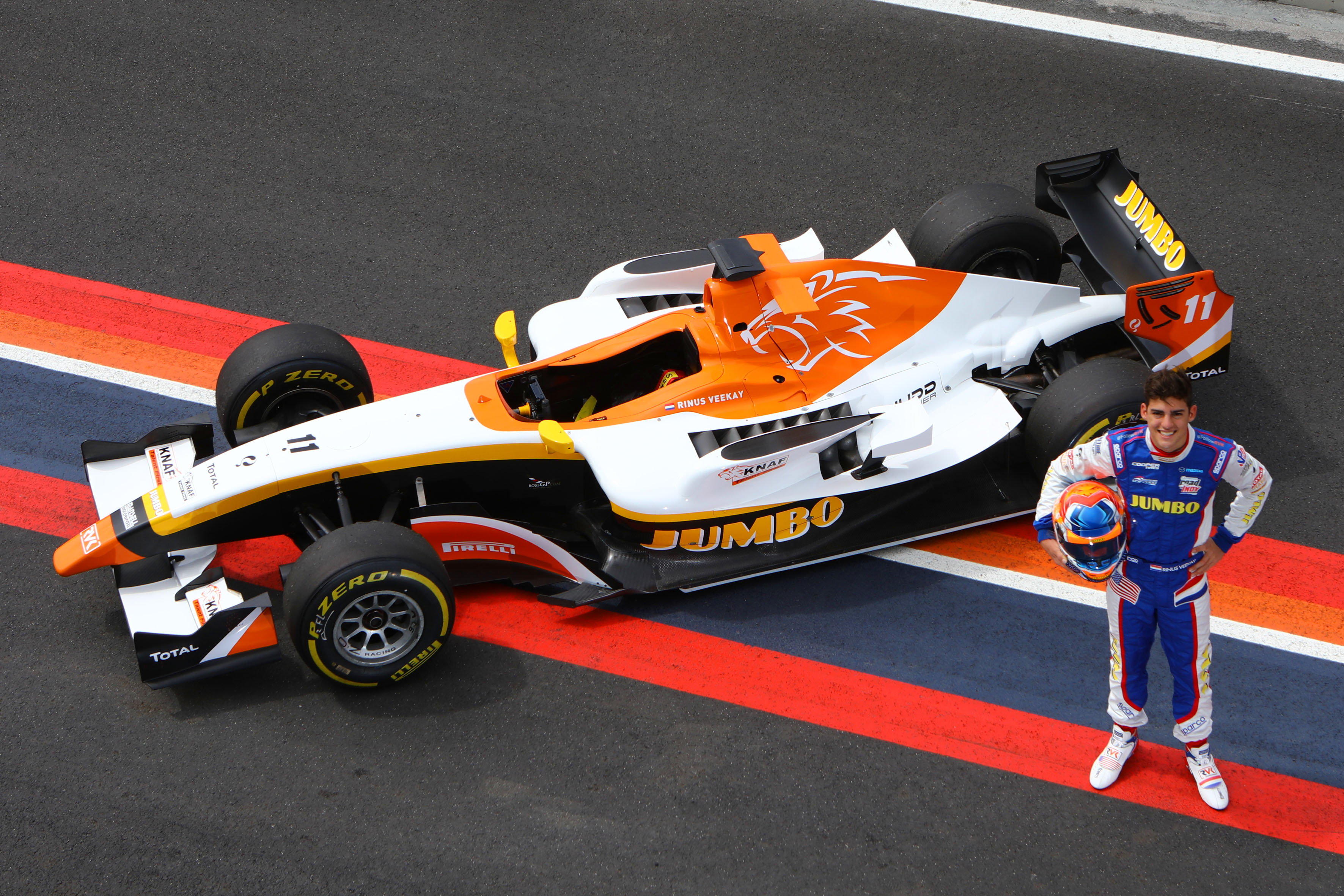 KNAF Talent First racing talent Rinus VeeKay scored a superb runner-up position in the second USF2000 race of the weekend at the Indianapolis Grand Prix Circuit. With this second position the 16-year-old driver claimed his fourth podium from six races, also strengthening his second position in the American USF2000 championship. The USF2000 is the first step in the Mazda Road to Indy program and VeeKay aims to be a successful Indycar driver, like his great example, Arie Luyendijk.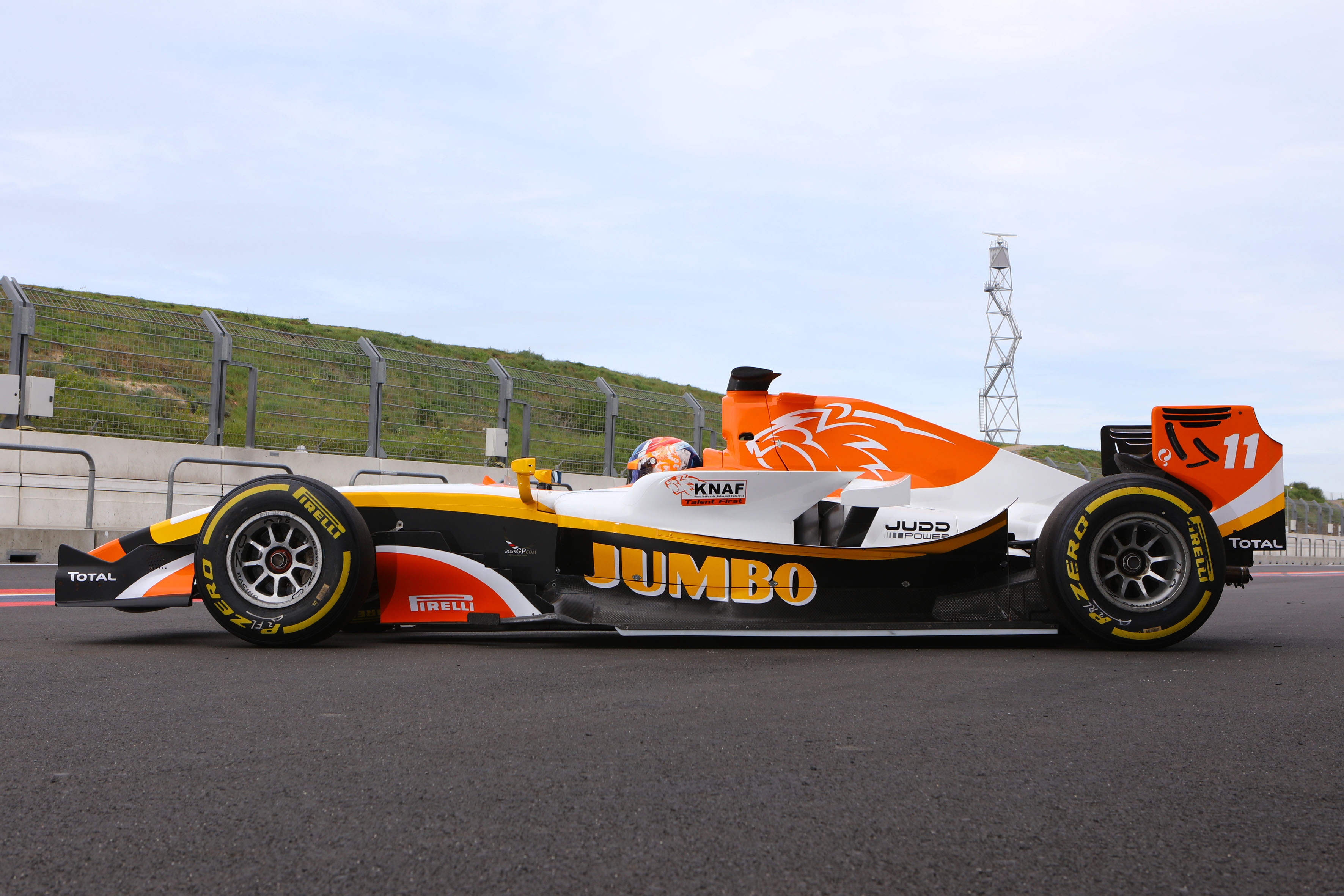 The youngster headed back to the Netherlands after his successful weekend at Indianapolis to do his high-school exams this week. Every free minute in America was spent on homework. In the weekend of 20 and 21 May, VeeKay is up against a new challenge, as the young KTF driver will compete in the BOSS Grand Prix series as part of the Jumbo Family Days driven by Max Verstappen at Zandvoort, driving an extremely fast GP2 race car.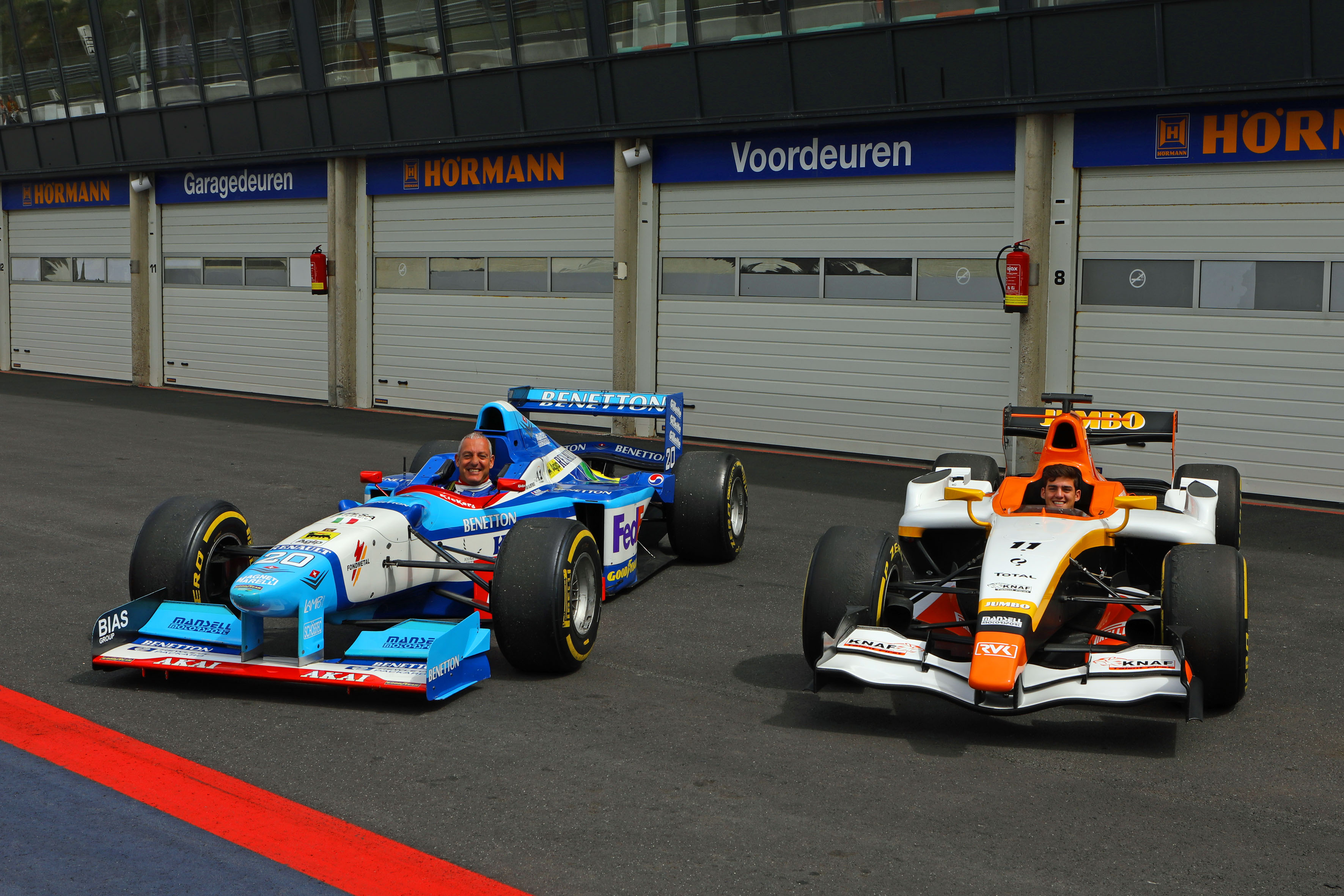 The BOSS GP was set up in 2010 as an international FIA championship catering to the most spectacular single-seaters. In this championship, Formula 1 cars appear on the same stage as GP2 cars and other fast single-seaters. The engines have unlimited horsepower, which means that old times will be revived at Zandvoort, as the wonderful roar of Formula 1 cars will once again echo in the Dutch dunes.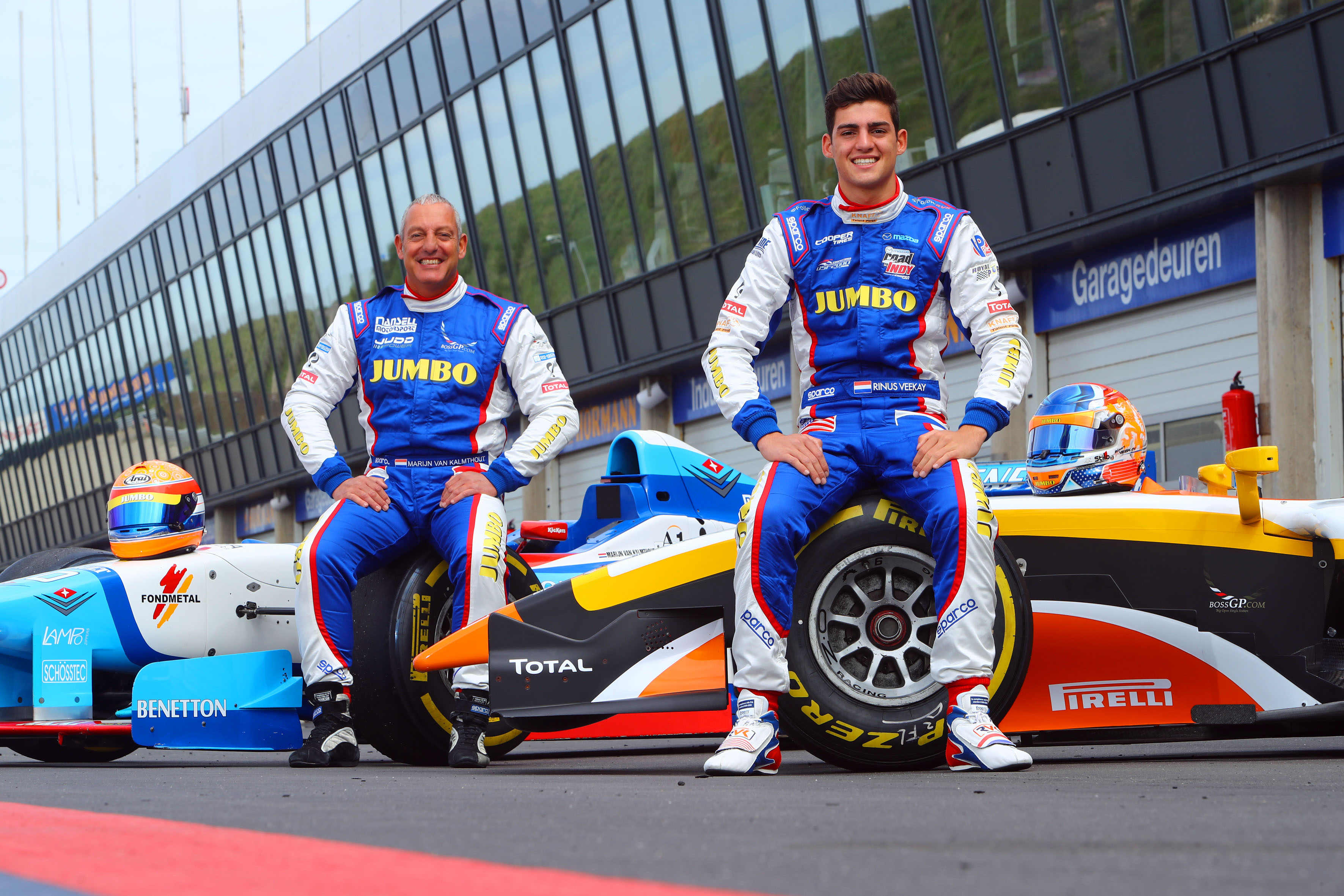 "A fantastic championship with lots of speed, spectacle and delightful sound that race fans will embrace. A celebration for both drivers and spectators", Marijn van Kalmthout knows, a BOSS GP vice-champion a couple of years ago. After three years of absence, he looks forward to racing at Zandvoort again for a one-off performance. "Rinus taking part in the same races makes it very special for both of us. I just hope he will not pass me in the famous Scheivlak corner," Van Kalmthout Sr says with a laugh.
The young KNAF talent will drive a completely rebuilt GP2 formula car, equipped with a Judd V8 engine with approximately 700 bhp. A huge difference in power compared with the USF2000 he currently drives in the American Mazda Road to Indy, but good education school for VeeKay in getting to racing with more powerful cars. In testing, the 16-year-old KTF driver showed that he was well able to control the power.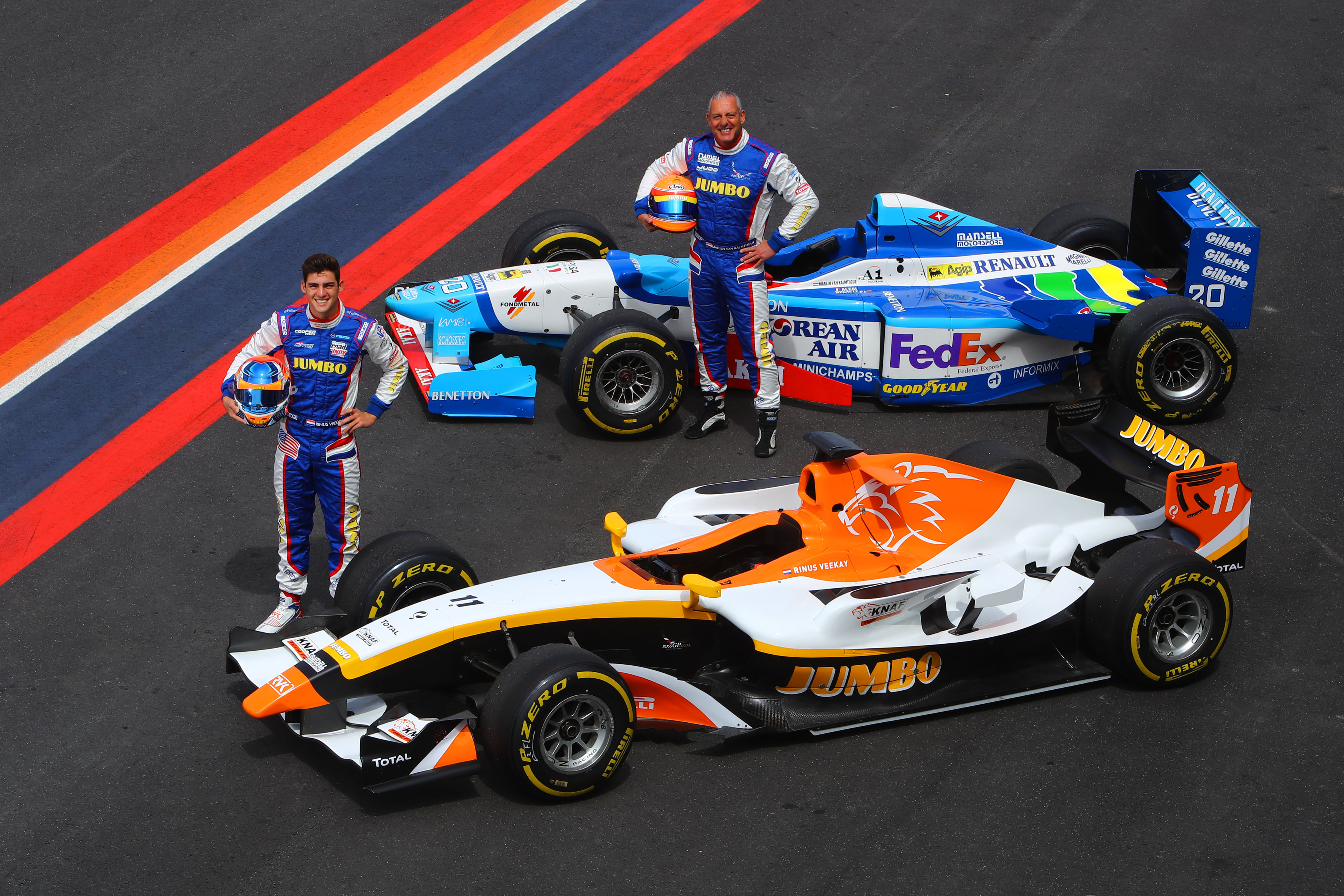 "It's very special to race in a field with so many different single-seaters," Rinus VeeKay says. So far, I've only raced a Formula Renault 2.0, a MRF Dallara Formula Car and the USF2000. Now I'm on the same track with Formula 1 cars, AutoGP cars and other cool cars. Starting in a field with the most powerful race cars will be an unforgettable experience. I am very grateful to my sponsor Jumbo for allowing my father and myself to participate alongside each other in the BOSS GP series."
The car that Marijn van Kalmthout will drive during the Jumbo Family days is a Benetton Formula 1 from 1997. It's the same car in which Van Kalmthout took part in the BOSS GP championship a few years ago. The Benetton B197 is in its original colors and has a Judd V10 engine with over 750 hp! The car designed by Pat Symonds and Nick Wirth was driven by Jean Alesi to five podiums and a third place in the FIA F1 World Championship in 1997.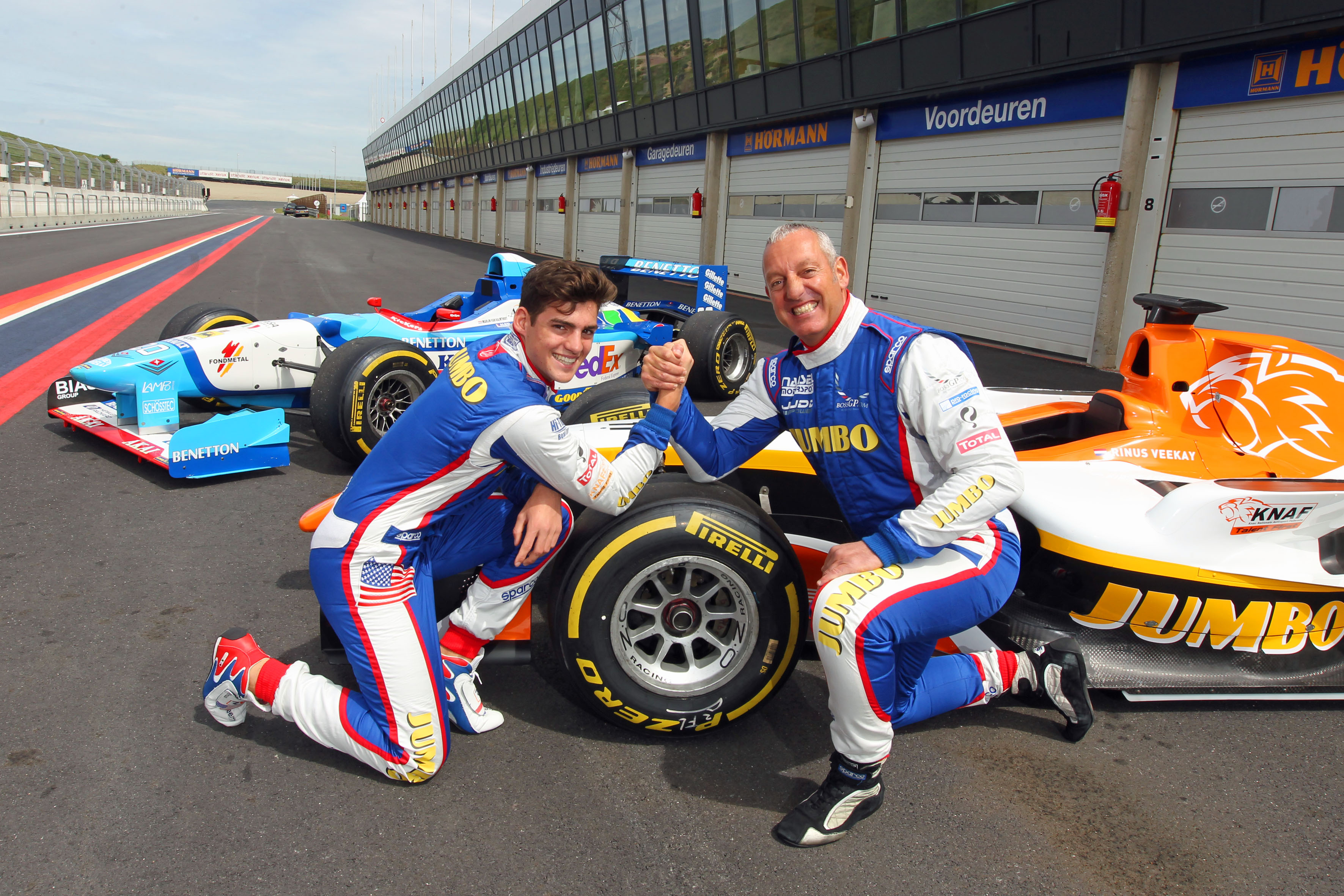 Program BOSS GP - Jumbo Family Days driven by Max Verstappen Zandvoort
Saturday, May 20th
10:10 - 10:40 BOSS GP Qualifying, 30 minutes
15:10 - 15:30 BOSS GP Race 1, 20 minutes
Sunday, May 21st
12:15 - 12:40 BOSS GP Race 2, 25 minutes