GPUpdate presents 'Orange on top': Rinus van Kalmthout
GPUpdate.net features seven Dutchmen either shining in renowned international racing categories or about to make an impact on the motor racing world. From well-known names to less familiar faces, with on Day 5: Rinus van Kalmthout, our Dutch star on US soil.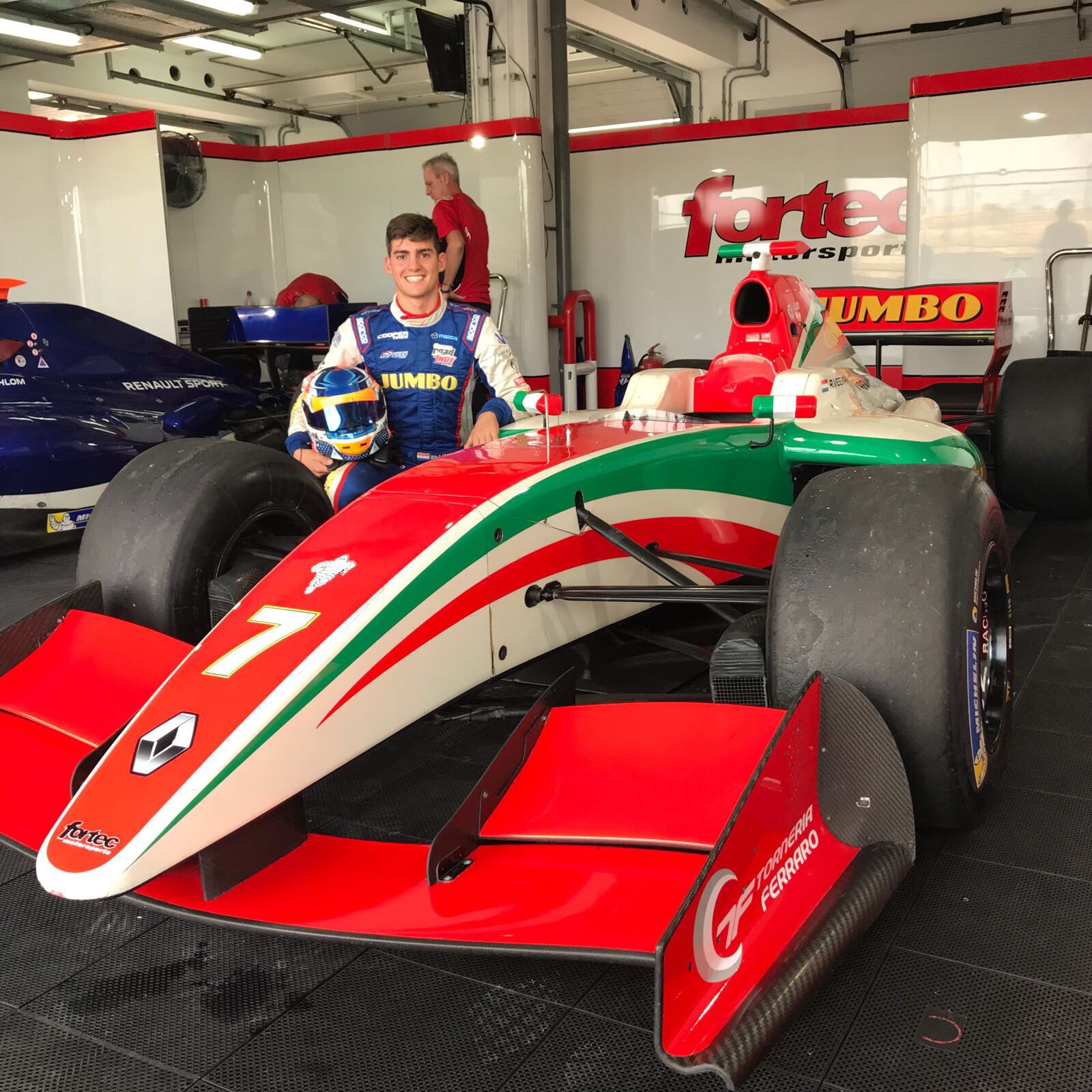 Spoon-fed on motorsport is an expression that doesn't just apply to Max Verstappen but to Rinus van Kalmthout as well. Guided by his father Marijn the 17-year-old has been traveling the world, his full-time programme these days consisting of a dozen races that are preceded by The Spar-Spangled Banner.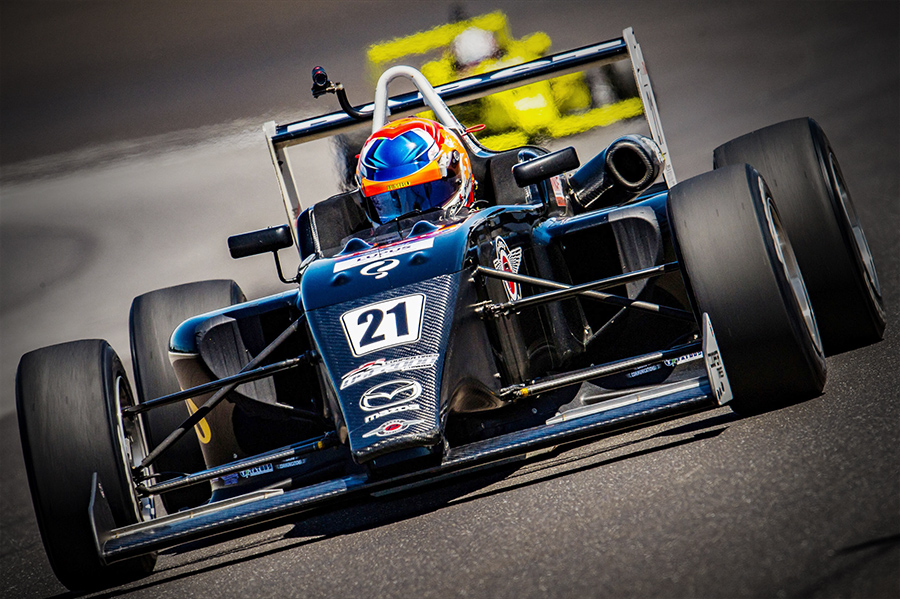 The American Dream
To ease his transition to the United States, Van Kalmthout Jr adopted the name of Rinus VeeKay. His first steps were taken in the USF2000 championship, the Hoofddorp resident in his debut year taking second place in the final rankings. Oliver Askew, four years Rinus's older, was the only driver taking away more points, although it must be said that Askew was helped by a couple of stewards' decisions that were very favourable to the American.
"We decided to go to the States since in Europe everyone is fighting over the same seats", said Van Kalmthout Jr, while speaking to GPUpdate.net during the Jumbo Racing Days. "Apart from that, I love the country and its racing culture. What's more, there's a lot of interest in our series as it runs in the same weekends as IndyCar", he added a couple of weeks ahead of his first USF2000 win.
A bold move
Van Kalmthout was 9 years old when he first set foot on a karting circuit, first racing at a national level before moving on to international categories. As opposed to Richard Verschoor and Jarno Opmeer – fellow Dutch drivers of his generation – the youngster felt that a European racing career wasn't necessarily the be-all and end-all of every Dutch driver. Van Kalmthout's move to the US came at an early age, even though there was a fly in the ointment when Carlin – the team for which Van Kalmthout was due to drive – decided to withdraw from the USF2000 championship at the very last moment.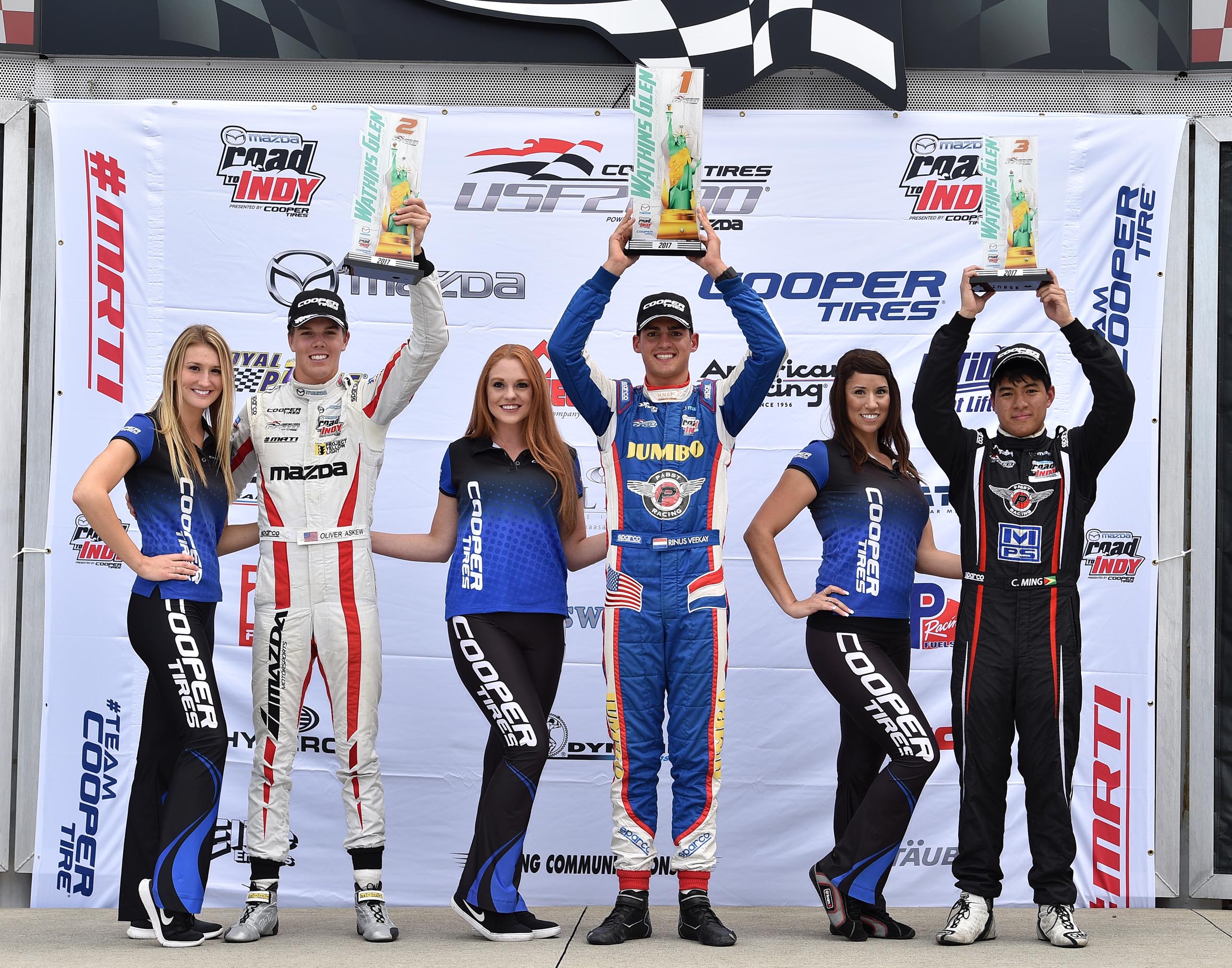 Fortunately, Pabst Racing Services came to the rescue, offering Van Kalmthout a drive for the season. In the series' very first racing weekend on the tricky Florida street circuit of St. Petersburg, the Dutchman showed what he is made of, taking a podium spot in the first race by finishing third, and topping that with second place the next day.
Impressive performances at Barber Motorsports Park (a third and a fourth) were followed by two breakthrough wins on the legendary road circuit of Road America in Elkhart Lake, Wisconsin. After that, Van Kalmthout continued to make his mark on a season that up to that moment was dominated by Askew. Five consecutive podium finishes moved the Dutchman ever closer to his American rival, who felt increasingly under pressure and began making mistakes.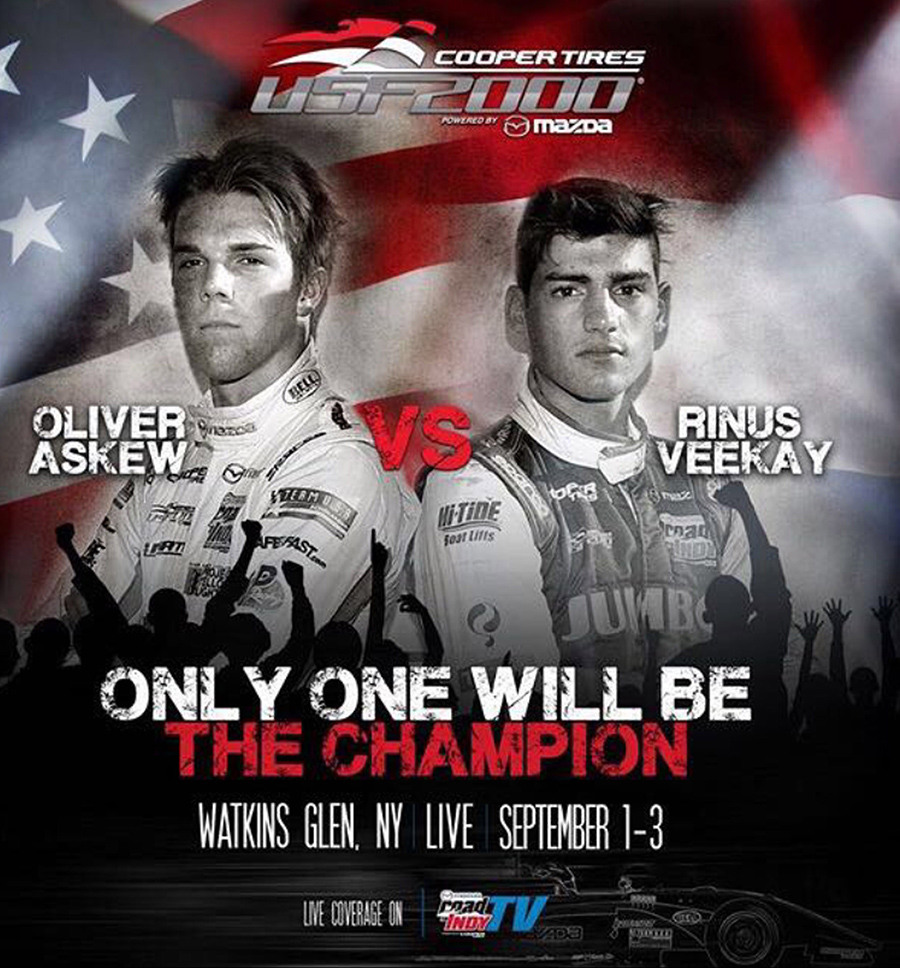 Impressive performances
In the end, Van Kalmthout only narrowly missed out on the title, despite the Dutchman driving to an error-free win at the former F1 track of Watkins Glen. In his wake, Askew managed to scrape together just enough points to crown himself the champion. Eyes were opened, though, including those of several renowned team owners, and during the annual Chris Griffis Memorial Test the teenager was allowed to take the wheel of an Indy Lights car, moving up two steps at once, as Indy Lights is to IndyCar what Formula 2 is to Formula 1.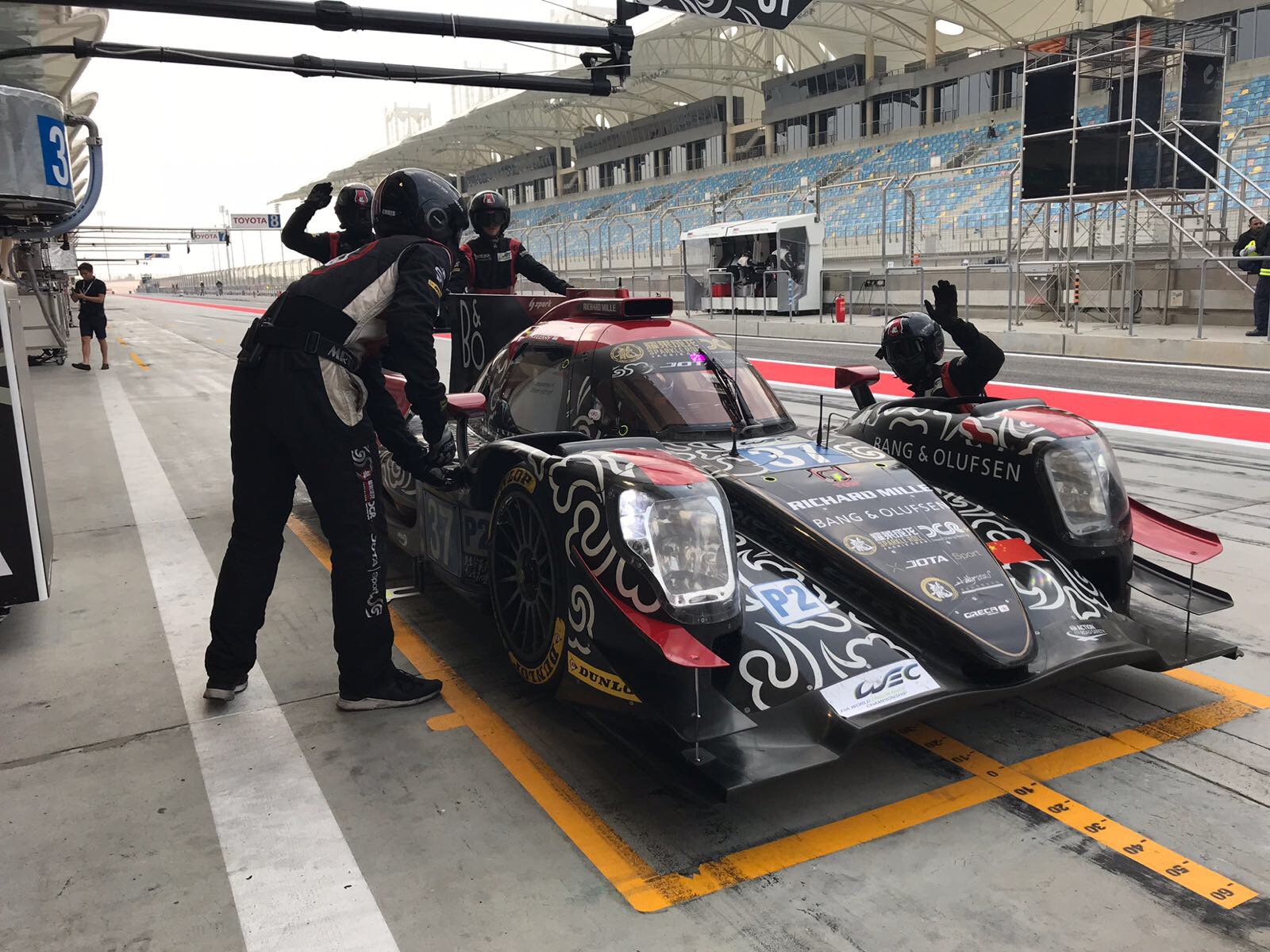 In November, Van Kalmthout was allowed to share the track with none other than Fernando Alonso. The double World Champion was taking part in the WEC rookie test following the final race of the endurance championship at the Sakhir circuit in Bahrain. While Alonso drove an LMP1 machine, Van Kalmthout sat in a Jackie Chan DC Racing LMP2 car run by Jota Sport, again leaving a great impression.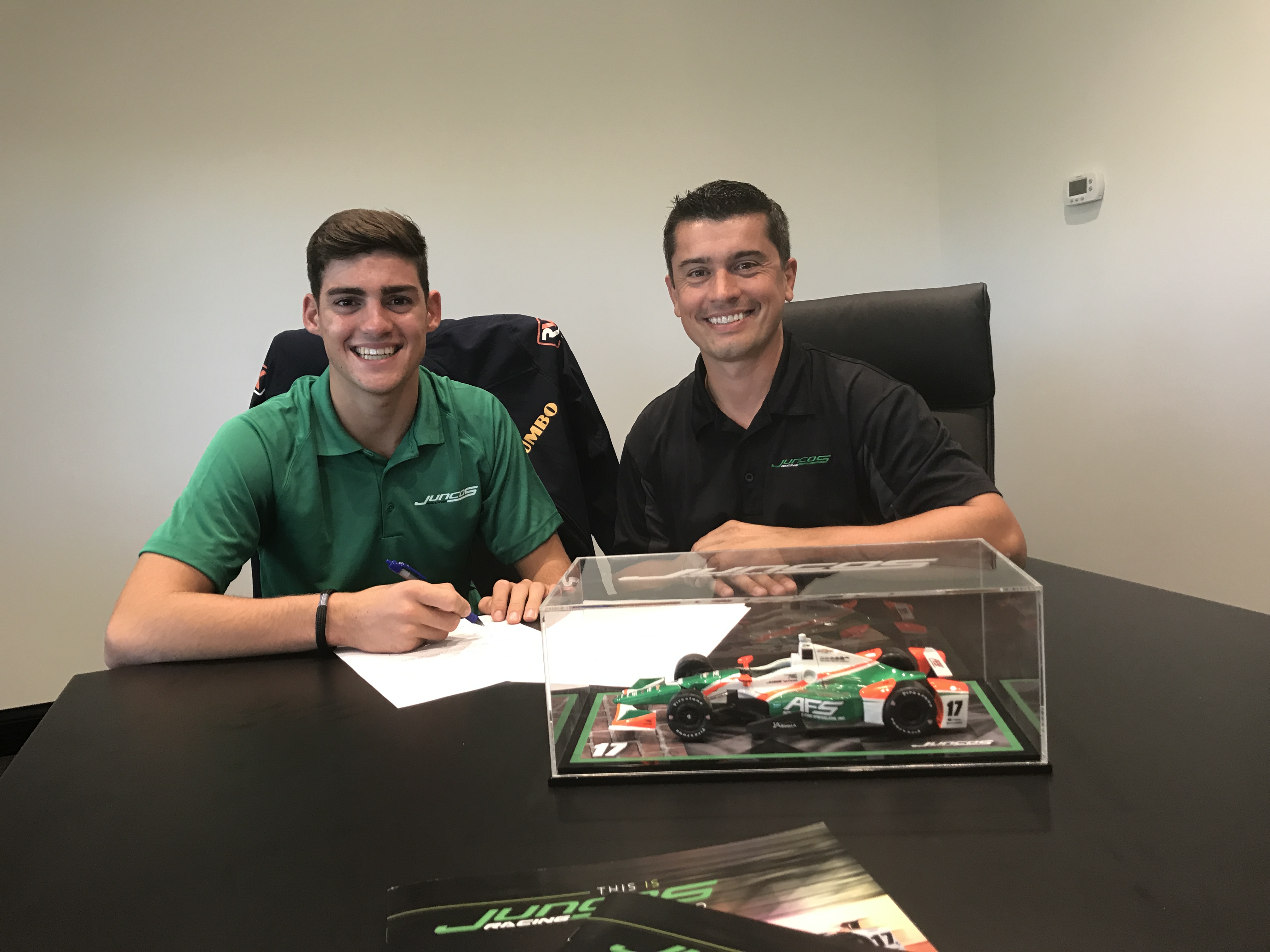 For 2018, Van Kalmthout has decided on a wise approach, indeed moving up from USF2000 but one step at a time. Driving for top-line Juncos Racing, the Dutchman will prove his abilities in the Pro Mazda series, in which he will again be followed by GPUpdate. Will he be on his way to his first title in motor racing?
By René Oudman
Click here for more about Rinus VeeKay on GPupdate.net (in Dutch!).