Hard-fought 13th and 14th positions for Rinus VeeKay at Road America
Finishing 13th and 14th, Rinus VeeKay didn't get the reward for his hard work during the two NTT IndyCar Series races at Road America. In the first race of the weekend the 19-year-old TeamNL talent suffered from understeer and had to deal with problems with the fuel system, but he still managed to make up nine positions in the final stages of the race to finish 13th. In the second race VeeKay had a great start and was in sixth position after a few laps. Due to an off-track excursion, the Ed Carpenter Racing driver lost some positions and dropped another two positions and he then had to save fuel to make it to the end of the race. After 55 laps, VeeKay finished the second race in 14th position. "It was a really tough weekend. We were struggling for speed, but I made the best out of it. We finished both races, I learned a lot and the team were happy with my speed," said VeeKay.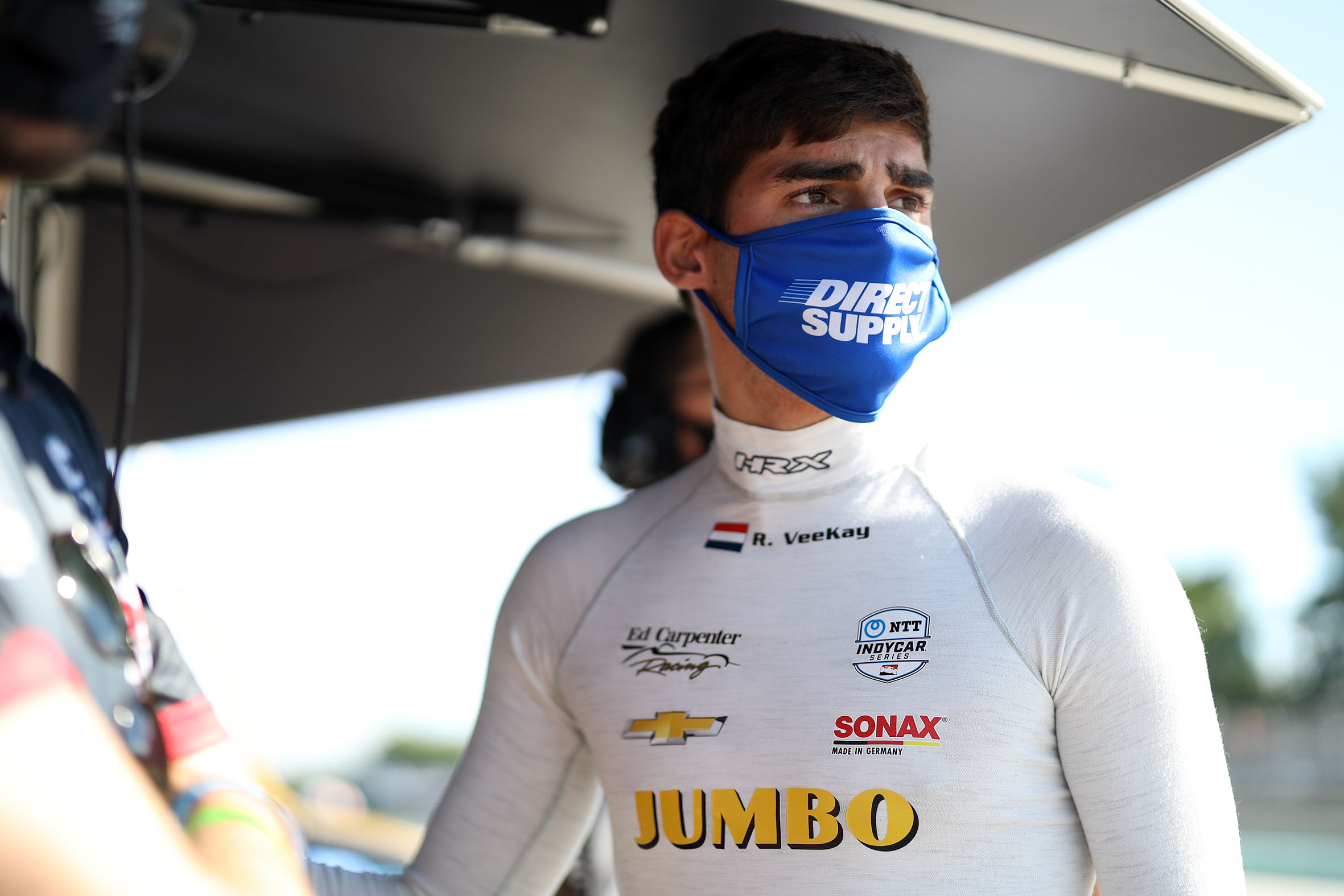 One week after the race at Indianapolis, Road America was host to the first doubleheader of the 2020 NTT IndyCar Series season. After his stunning fifth position in what was his second NTT IndyCar Series race, Rinus VeeKay was looking forward to the Road America races. The beautiful track near Elkhart Lake is one of VeeKay's favourite tracks and also a track where the 19-year-old TeamNL driver has been very successful at in recent years, claiming a double victory in the 2017 USF2000 championship and one win in last year's Indy Lights title race.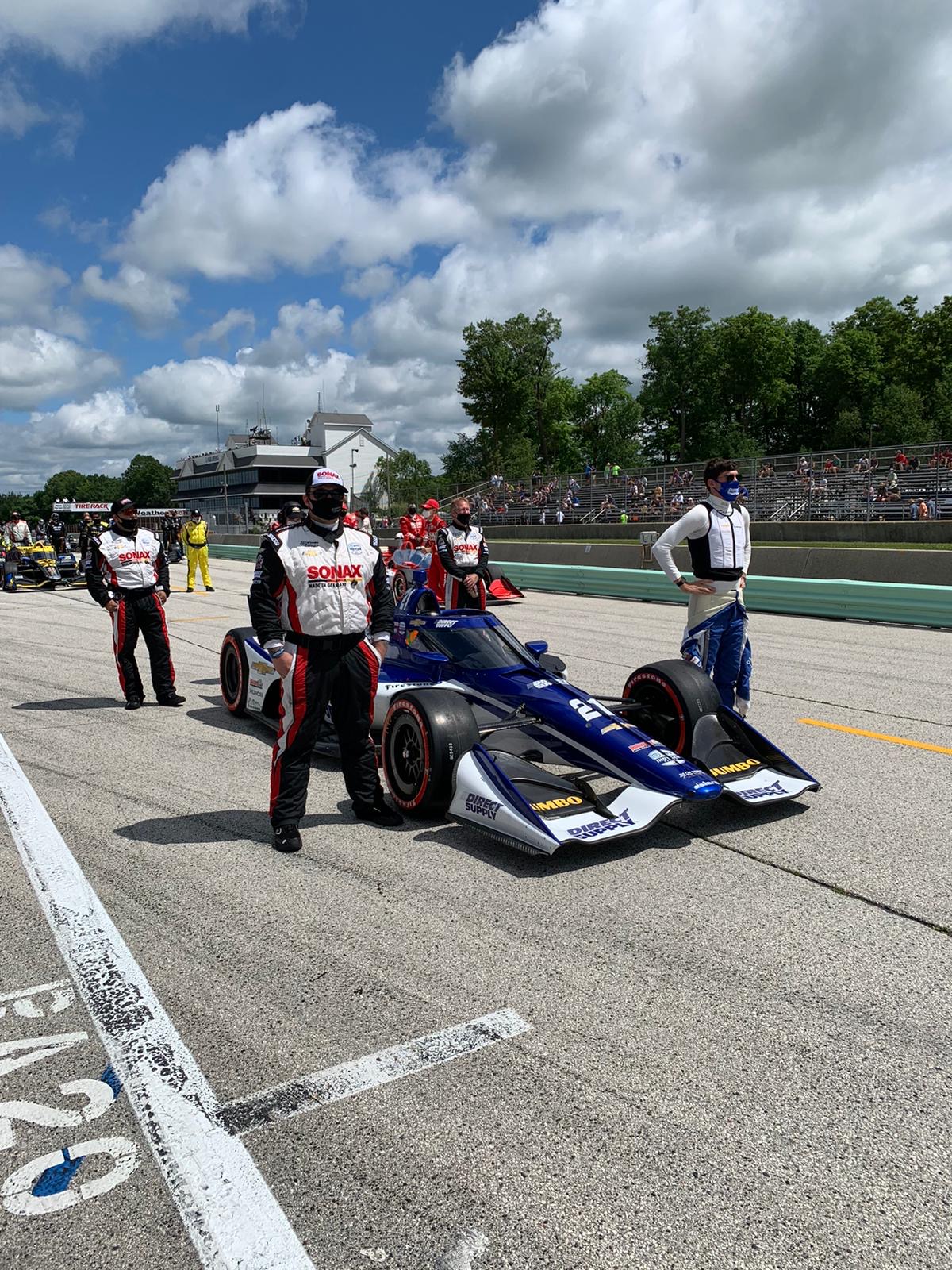 In qualifying for race one, VeeKay was eighth in his group, and although the gap to the number one position was only 0.4 seconds, the Ed Carpenter Racing driver had to start the 55-lap race from 16th position. Immediately after the start of the race, the driver from Hoofddorp in the Netherlands gained three positions, but was back in 16th position when he had to avoid a collision and went on the grass. It didn't take long before VeeKay had to deal with severe understeer and suffered problems with the fuel system.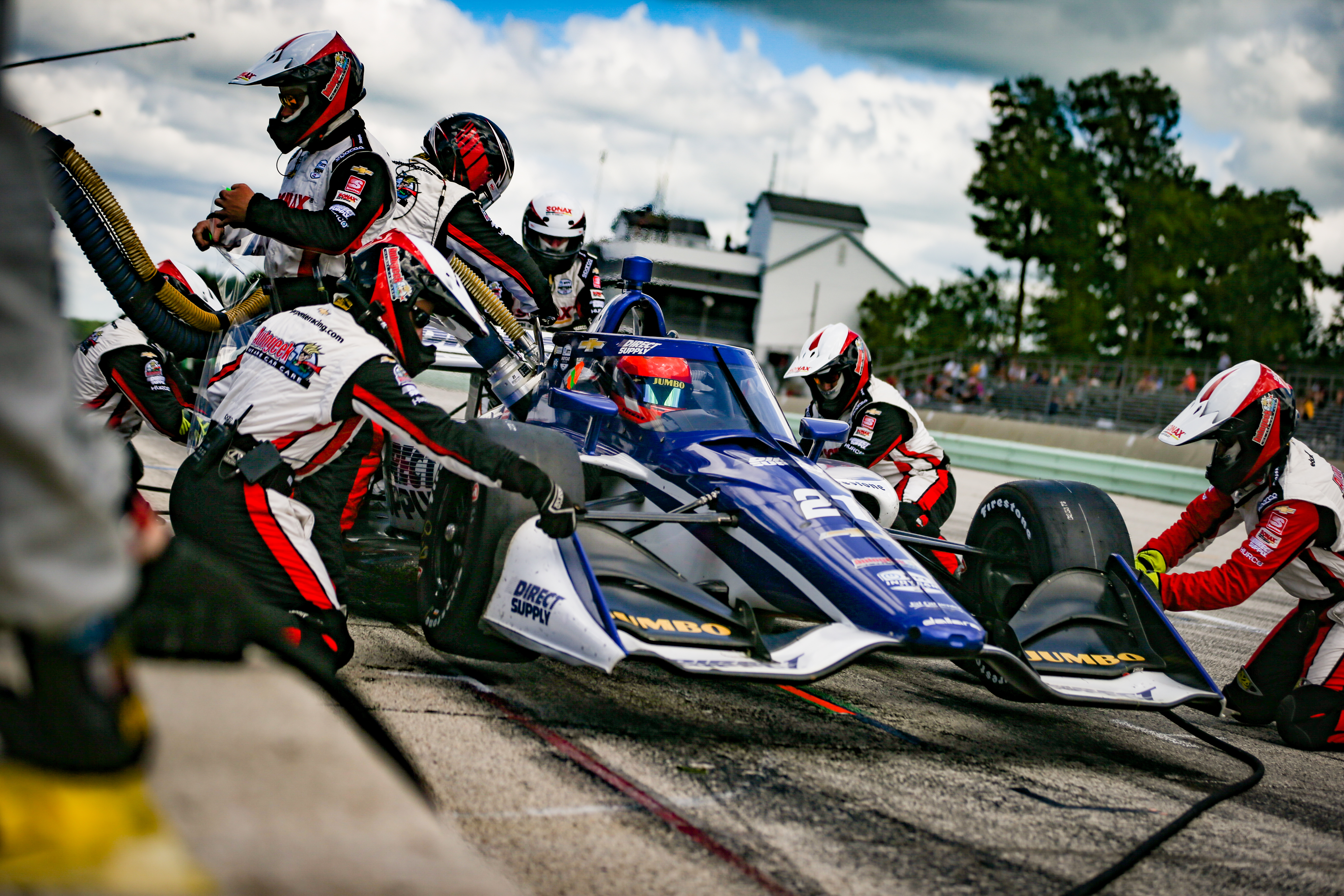 His lap times were getting worse and the TeamNL driver dropped into the 22th position. In the third part of the race, VeeKay's speed was back again and thanks to several full course yellow situations, the Dutchman started a great comeback. With ten laps to go, VeeKay was 15th, gained another position at the restart after the final full course yellow, passed another car to finish in 13th position. "This was a very hectic race! I had a good start and passed some guys. In Turn 13, many guys went off and I also tried to see how the grip in the grass was. I picked up a plastic bag on my left wishbone which really slowed me down on the straights. I got it off after a few laps and then started to push the car. We went for a long run on reds and I struggled a lot with understeer. Once we got sticker blacks on, it got better. I was happy with that first yellow that really packed up the field. I could just take positions restart by restart. That went pretty well, I had some cool passes and some nice fights. In those last laps, I had to drive my butt off to keep Josef Newgarden, the polesitter, behind me, but I did it! I think P13 is a good 'bad' result!" said VeeKay after his far from trouble-free race.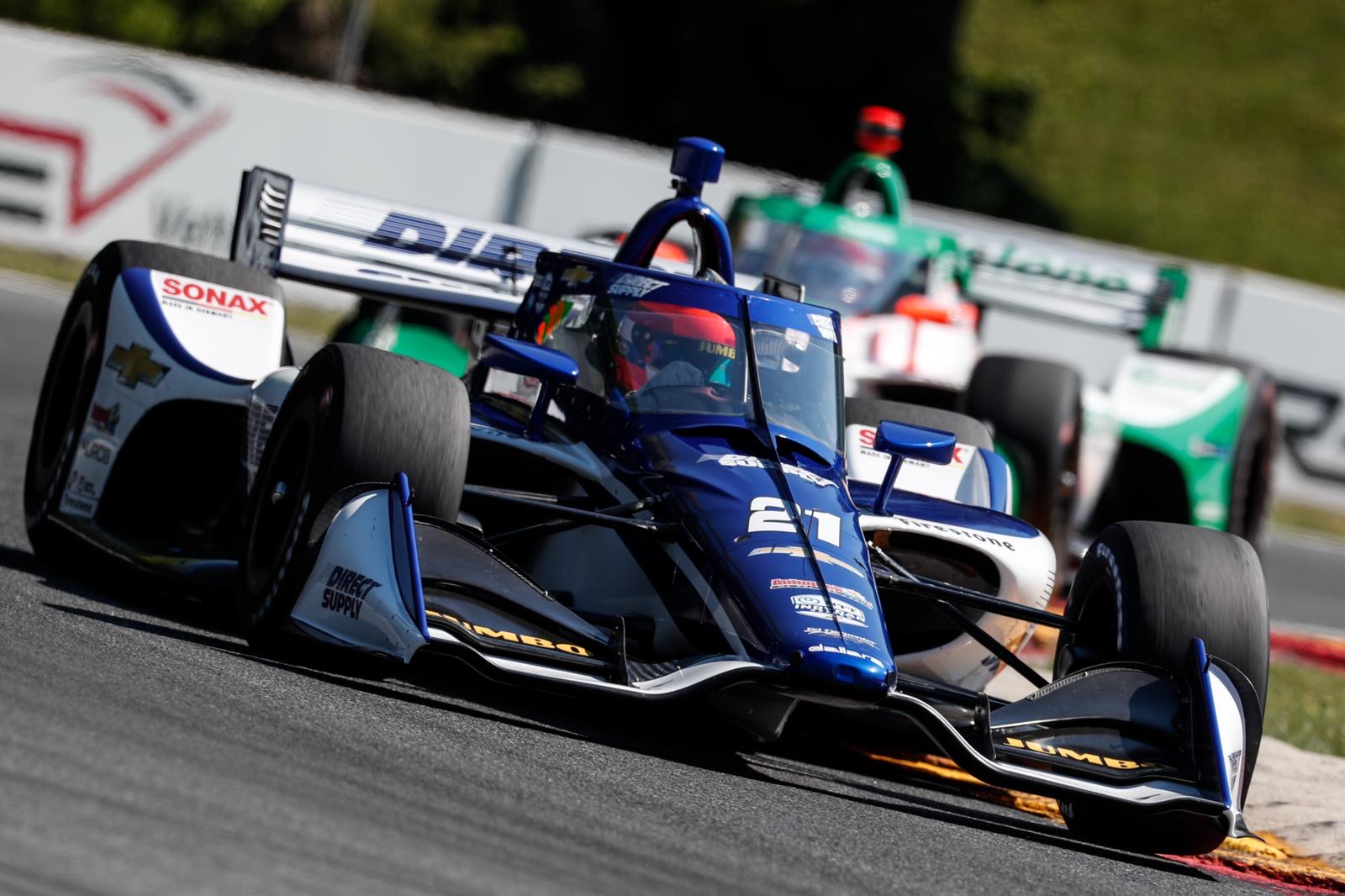 In the second race, VeeKay made a flying start from 15th position. The Ed Carpenter Racing driver was able to avoid multiple accidents in front of him and finished the first lap in seventh position. When the full course yellow ended, VeeKay was a safe sixth and a great result seemed to be possible. But after the first pit stop, the TeamNL driver had an off-track excursion that set him back into the midfield. Although his lap times were still good, and he gained an few positions, it looked like he would finish 12th. But in the last few laps, VeeKay had to slow down to save fuel to make it to the end and dropped two positions to finish 14th. "It was a really tough weekend. We were struggling for speed, but we worked super hard to make the best out of it. I did everything I could, and drove the Direct Supply car the best I could! I learned a lot about fuel and tire management this weekend. I'm not disappointed, but the 14th position is of course not where I want to be and of course we are aiming for more," said VeeKay.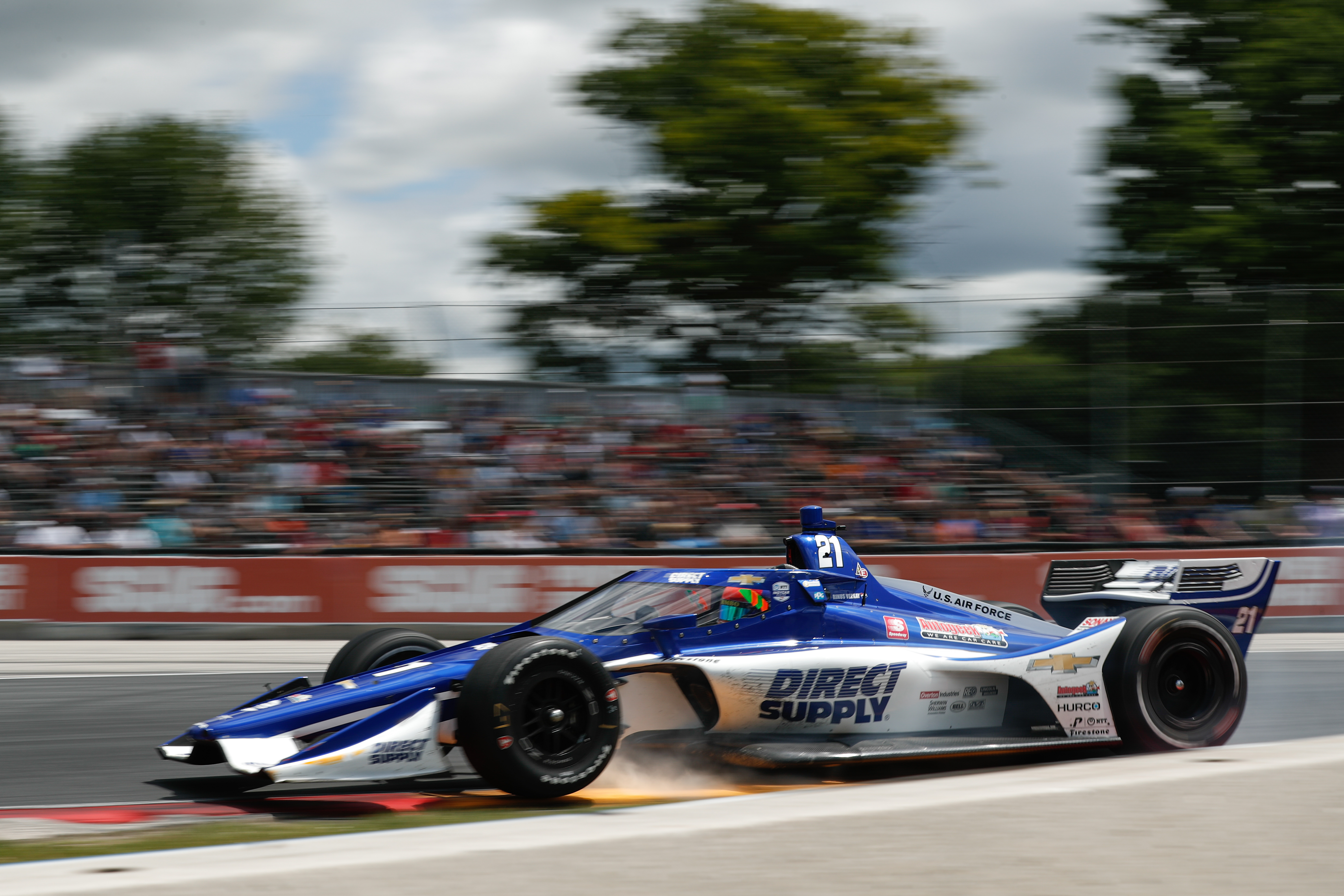 Next weekend the NTT IndyCar Series return to an oval for another doubleheader, the Iowa IndyCar 250s at Iowa Speedway.
This season, Rinus VeeKay is supported by Ed Carpenter Racing, Sonax USA, Autogeek, Jumbo, La Place, Basic-Fit and the KNAF TeamNL program.