Interview with Mario Andretti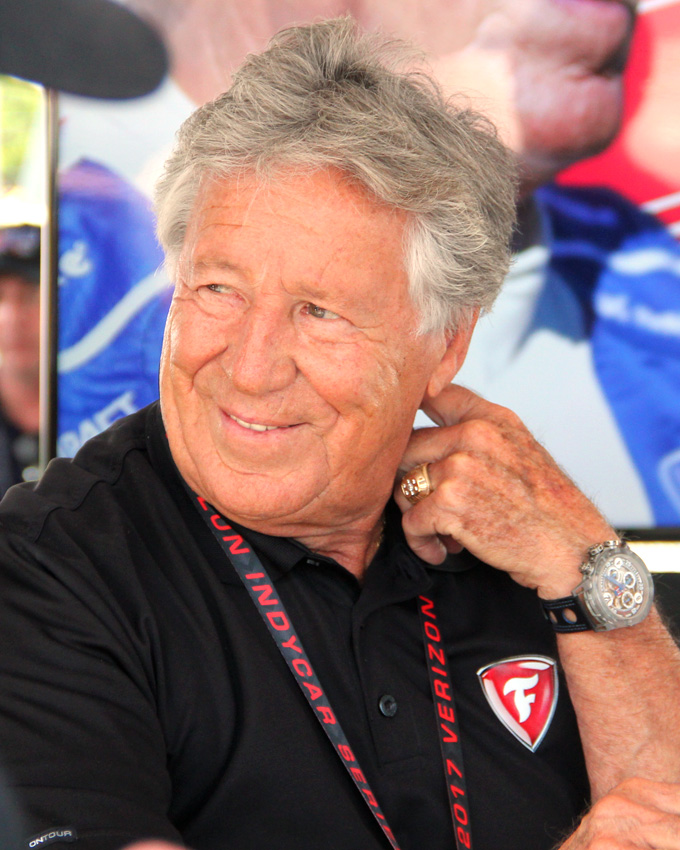 Racing legend Mario Andretti has high expectations on Dutch IndyCar debutant Rinus van Kalmthout.
"He is very good", Mario Andretti says in an interview about memories of the last Dutch Grand Prix. "He has proven to be a very competitive driver in the Indy Lights and has done very well overall in the classes before the IndyCar." His good progress earned him an IndyCar seat at Ed Carpenter Racing in 2020.
"He also proved himself during the tests," says Andretti. Van Kalmthout took third place a week ago during a test at the Sebring International Raceway. The Dutchman was quicker than, among others, reigning champion Josef Newgarden. "He is definitely a very strong, young participant and there might just be a champion in him. He has a brilliant future ahead of him, just like Max Verstappen in Formula 1."
Andretti sees Veekay compete in the front rows during his first year at the IndyCar. "To be honest, I expect him to be competitive right from the first race. I really think so," says former Formula 1 and IndyCar champion. "If I look at his times in the tests and compare them with those of the more experienced drivers, he can compete with the very best. I think he is going to do very well. Possibly even wins in his first year "
The IndyCar 2020 season starts on March 15 with the Firestone Grand Prix of St. Petersburg.