Mechanical failure puts end to VeeKay's impressive comeback race
The Acura Grand Prix of Long Beach, and with it the 2021 NTT IndyCar Series, has ended on a low note for Rinus 'VeeKay' van Kalmthout. An impressive comeback effort by the 21-year old Dutchman was brought to a premature halt by mechanical failure.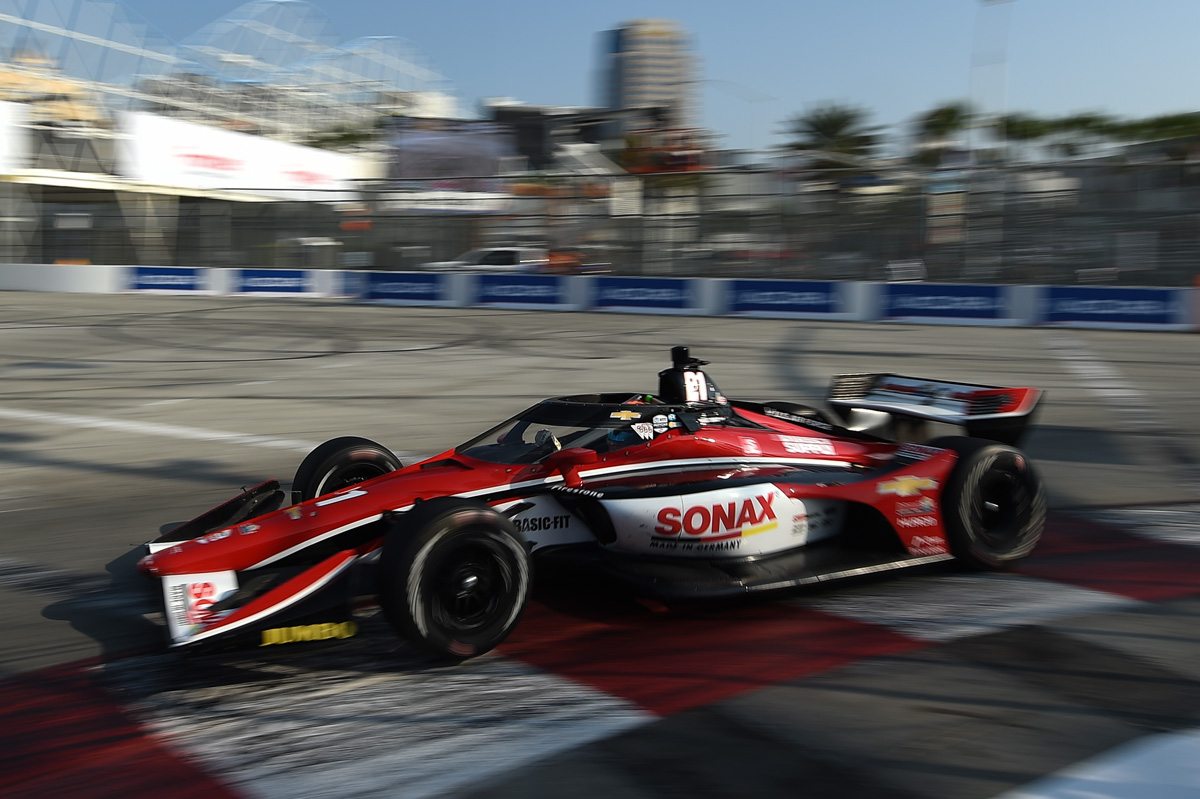 VeeKay who earlier today (Sunday) proudly announced that he will race for Ed Carpenter Racing in 2022 had to start from 24th after a difficult qualifying session. Starting on the hard compound Firestone tyre, VeeKay showed what he's made of on the Long Beach street circuit, where he had never raced before this weekend. The youngster found his way to the front in no time on the famous track along Shoreline Drive.
Thanks to some clever overtaking and a well thought-out pit stop strategy, VeeKay found the #21 SONAX Chevrolet back in tenth place after 35 of the planned 85 laps, but just when the Fort Lauderdale, Florida resident was about to attempt a pass for ninth, his car's fuel pressure dropped.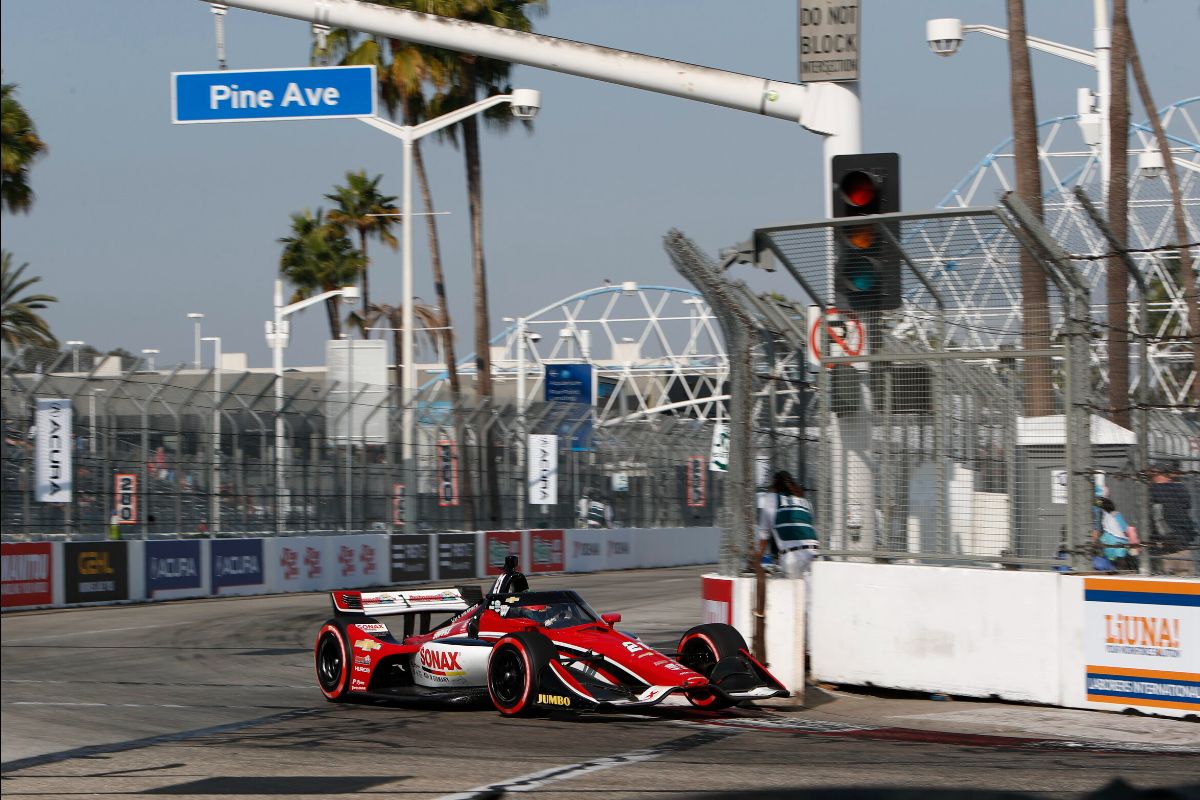 VeeKay had so carefully worked his way to the front but within a few laps lost all the positions that he had gained. Shortly after the halfway point, the Ed Carpenter Racing team decided to call in the Dutchman to examine the red-and-black #21 car, with Chevrolet engineers taking a closer look at VeeKay's car, but they could not prevent the talented 20-year-old from losing several laps.
So the 2021 NTT INDYCAR Series that started so well for VeeKay with six top-ten finishes in the first seven races – including his first victory at Indianapolis Motor Speedway and a podium finish at Belle Isle Street Circuit – would end on a low note for the Dutchman. After his collarbone fracture suffered in a cycling accident in June, VeeKay was handed a poisoned chalice that was still not emptied at Long Beach. Several times, VeeKay has been able to stay with the frontrunners in terms of lap times, but results failed to materialise.
"Bummer. It's bad," said VeeKay from the west coast of the United States. "I climbed from 24th to P10 and was in a good strategic position when the fuel supply started to fail. In high revs the car failed to pull and I could not even get top gear. A huge pity, as I was on course for a top-five finish. In terms of strategy, we had an edge over many of our rivals and I was able to easily save fuel until the problem occurred."
"I am satisfied with my own performance, as in 30 laps I made up 14 places. I felt good, it went well today – better than in recent months. When the strategy came our way I thought we would finally have some luck. But unfortunately it was not to be."
"The 2021 season was a big rollercoaster. It started out promising, even great. Everything was going my way and I could show what I was capable of. My first win, the podium in Detroit and the top week around the Indianapolis 500 are the highlights, but after the Detroit weekend it all fell apart. We had some good races after that, but missed out time and again – each time because of different circumstances."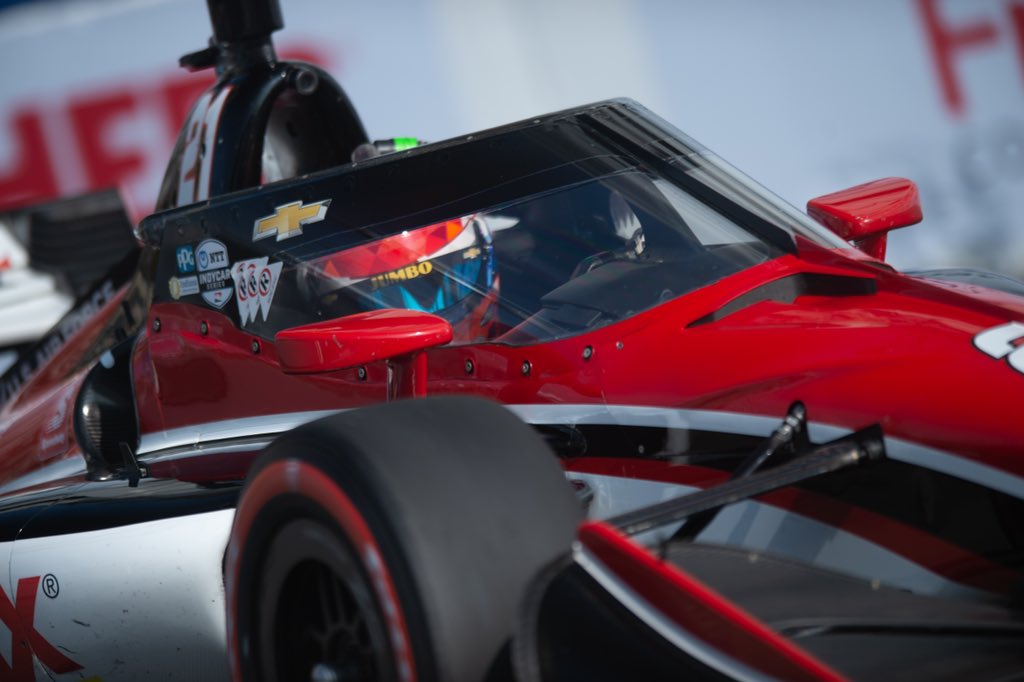 "In the end, we will learn from this. Next year I will be back for a third season with Ed Carpenter Racing. We have a long winter break in which we can make big steps. Next year, I want to continue with ECR the way we did in the first half of the season. For now, I would like to congratulate IndyCar champion Álex Palou. He has done extremely well this year and has earned the title. Congratulations to him, I am happy for Álex. Next year I want to be able to fight him," VeeKay said, with a fighting spirit.
With a victory, a second place and a total of six top-ten finishes, VeeKay ends the 2021 NTT IndyCar Series 12th in the final rankings, the Dutchman collecting 308 points this year.
VeeKay and Ed Carpenter Racing will have five months to prepare for the next NTT IndyCar Series season. The first race is scheduled for February 27, 2022, to be held on the streets of St. Petersburg, Florida.