Rinus VeeKay eager to win in the 'Streets of Toronto'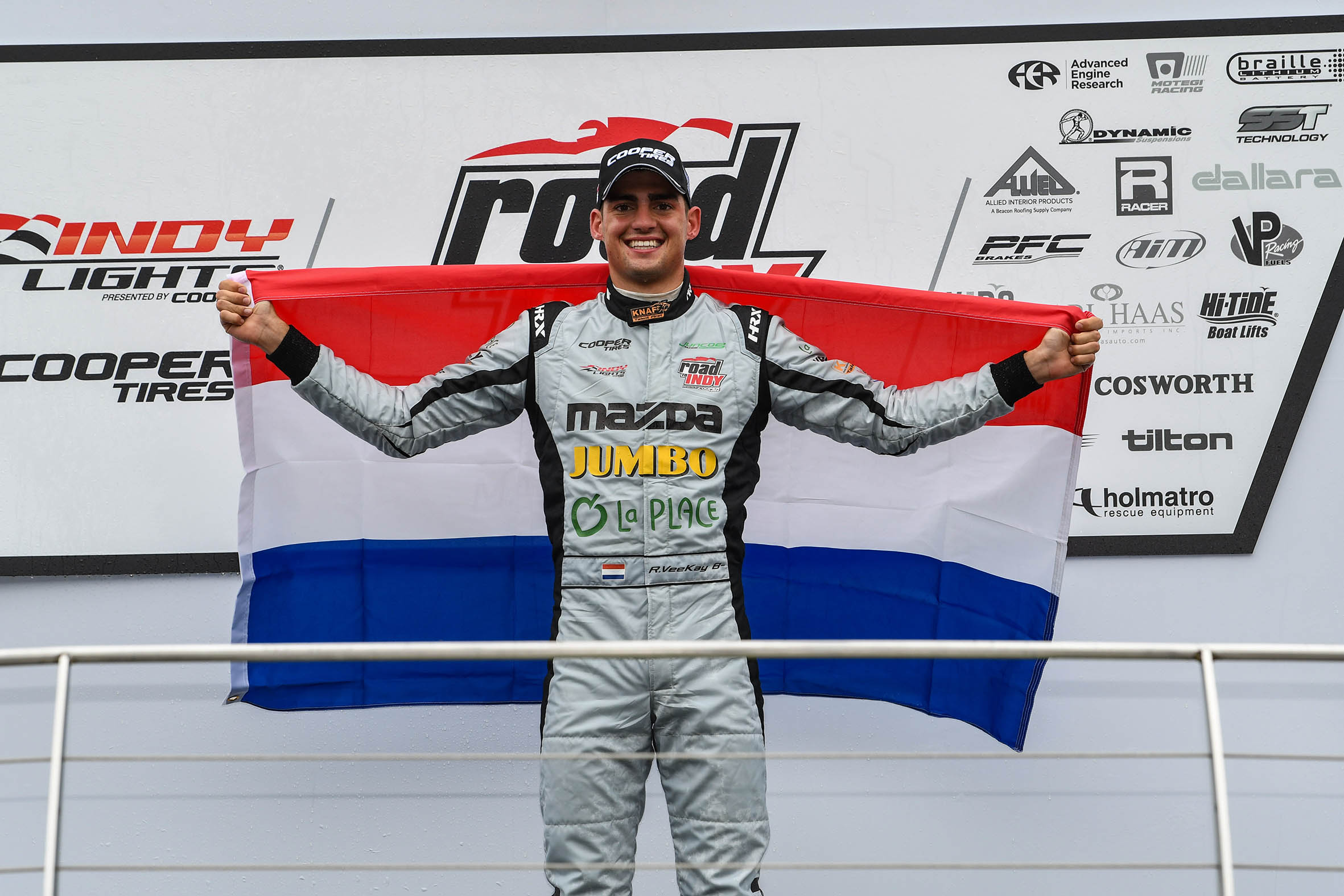 Rinus VeeKay performs particularly meritoriously in the United States and therefore the Dutch race driver is also becoming increasingly famous in the Netherlands. He was already a guest at motorsports television show RTL GP Magazine and last Sunday Rinus VeeKay visited the Dutch news show 'Hart van Nederland' on channel SBS6. Time for an interview with the (at present) number two in the Indy Lights.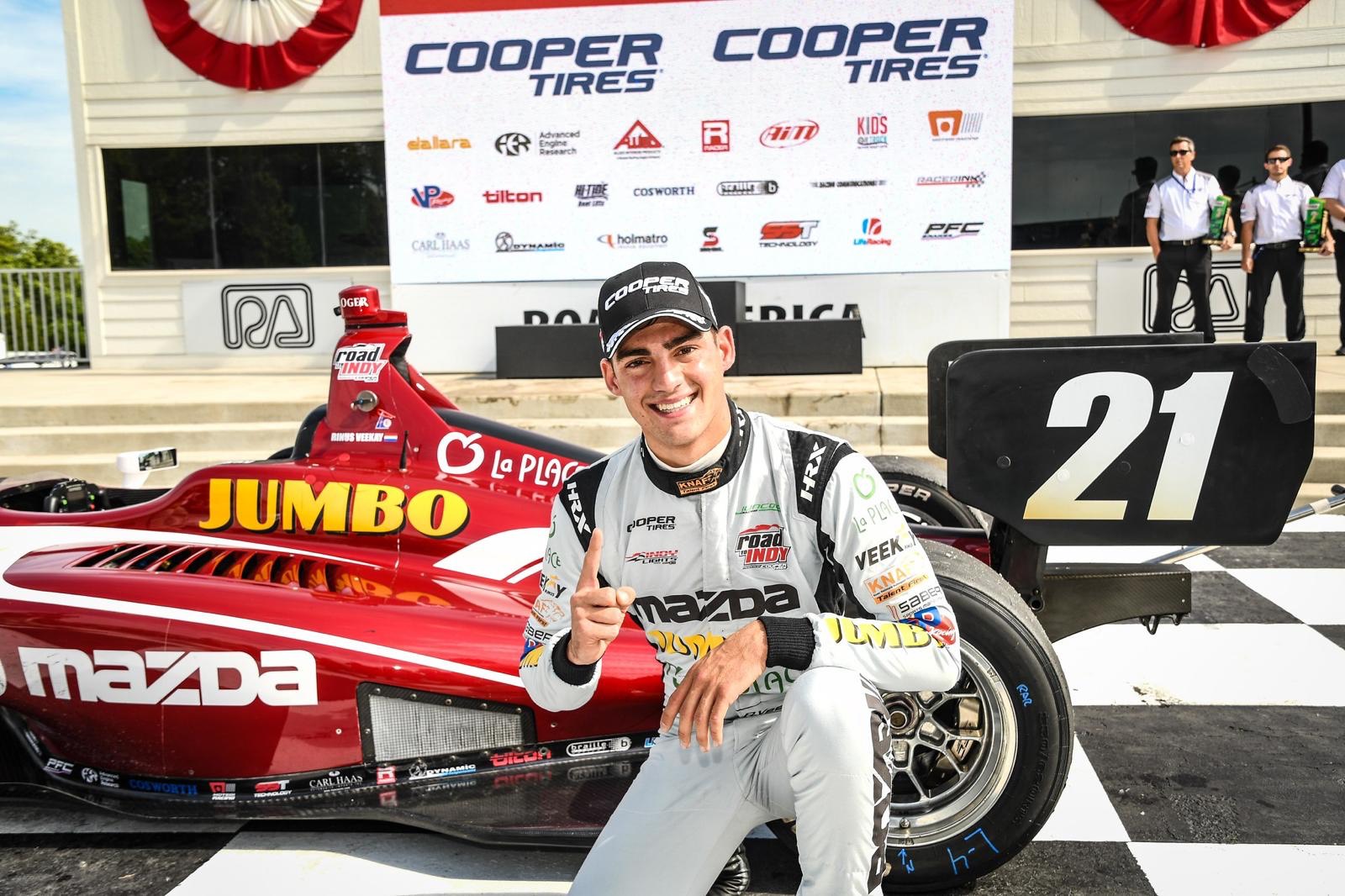 You are now exactly halfway through the Indy Lights season. Are you happy with your performance up to now?
Very happy. The season started great with a win at St. Pete. After that we had a hard time because my team Juncos Racing did not have enough information from previous seasons to find the right settings for the car. But that has been solved and we can now compete for the win again, as I have shown in the last races.
What are the differences with last year's Pro Mazda car?
At first the difference in power, the Pro Mazda has 275 HP against the Indy Light with 450 HP. The Pro Mazda has an atmospheric engine and the Indy Light a turbo engine, so that took some time getting used to. In addition to that, the car is also much larger and wider.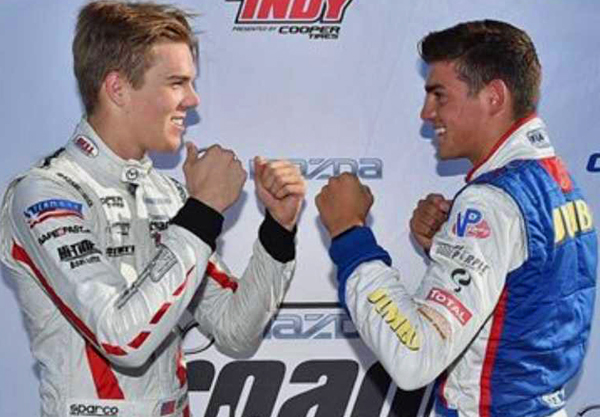 You are now runner-up, three points behind Oliver Askew. That is better than last season at this point.
That's right, last year I started in Toronto 43 points behind Parker Thompson, to finally win the Pro Mazda championship with a margin of 67 points. It would be nice if I could score at the same rate from now on. Oliver and I have been competitors for years and we are equally matched. We can both adapt ourselves to a circuit quickly, that's where our strength lies. I have to make sure to take the lead over Oliver and then just stay ahead of him.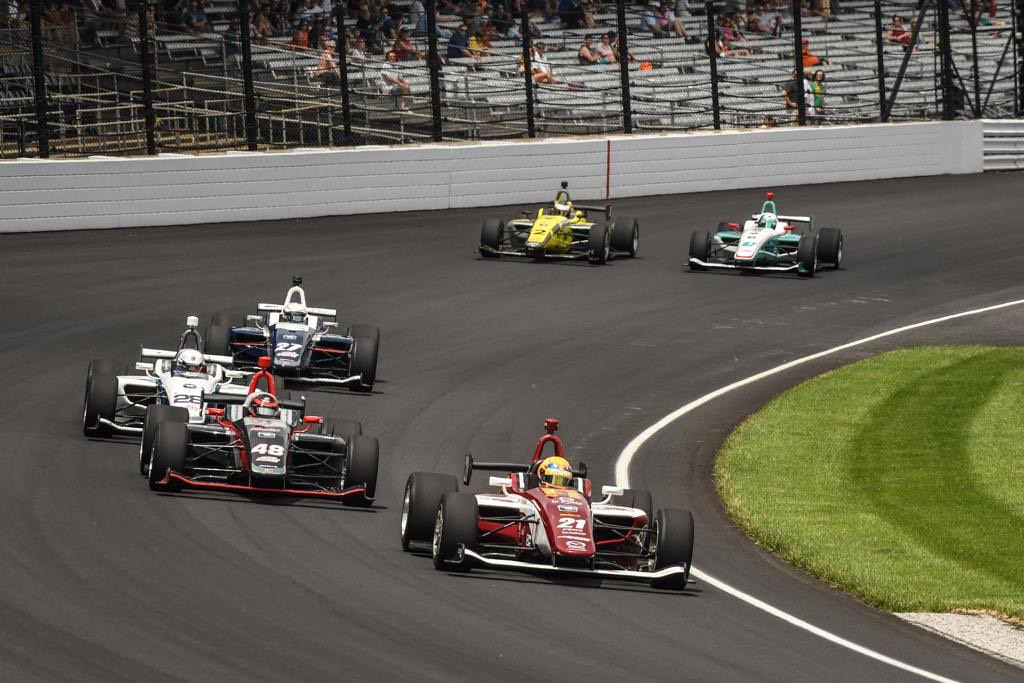 Is it difficult to compete against three Andretti drivers?
My Juncos teammate Dalton Kellett has a lot of experience in the Indy Lights and we are well attuned to each other. I do learn from his data, but I go my own way in the races. We have almost caught up with the Andretti cars, so I am confident in the upcoming races.
What is the atmosphere like at Juncos Racing?
Very good, we have really become a well-oiled machine. I have very good engineers with whom I work well together. We are all super focused to compete for the title.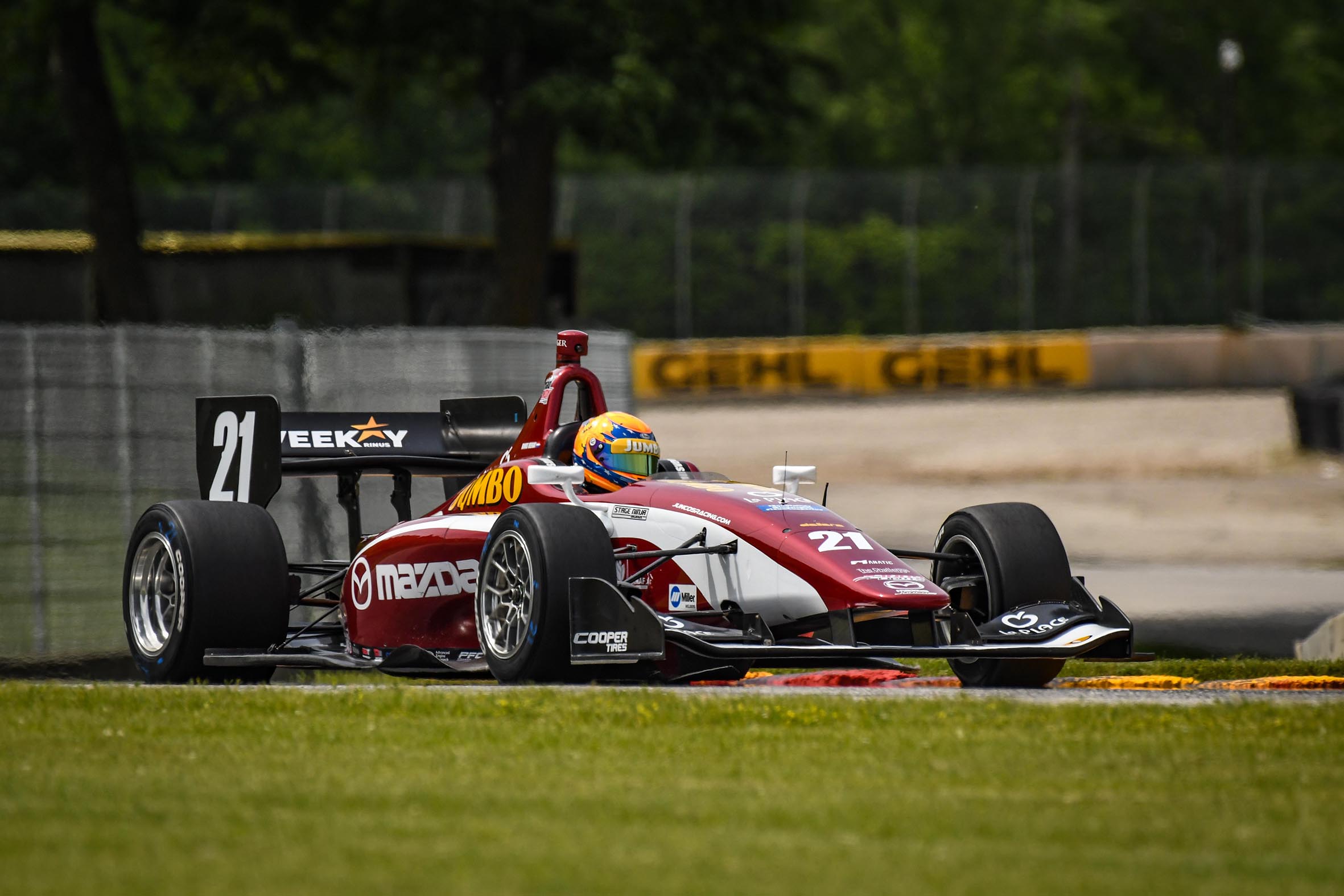 On Road America you got punished with a drive through penalty while Vettel got 5 seconds in Canada for the same action. Do you feel that it is all fair?
I was disappointed, because Oliver lost one spot in a similar situation. My punishment cost me 37 seconds and threw me back to the back of the field. But it won't help me to think about that a lot, I can't change anything about it. If I don't make these mistakes anymore, then they can't punish me either.
Last season you won both races in the Streets of Toronto, the circuit where you will race this weekend. Is this your favorite circuit?
One of my favorites, yes. It is a very different weekend than the other races, in a nice city. The circuit suits me well.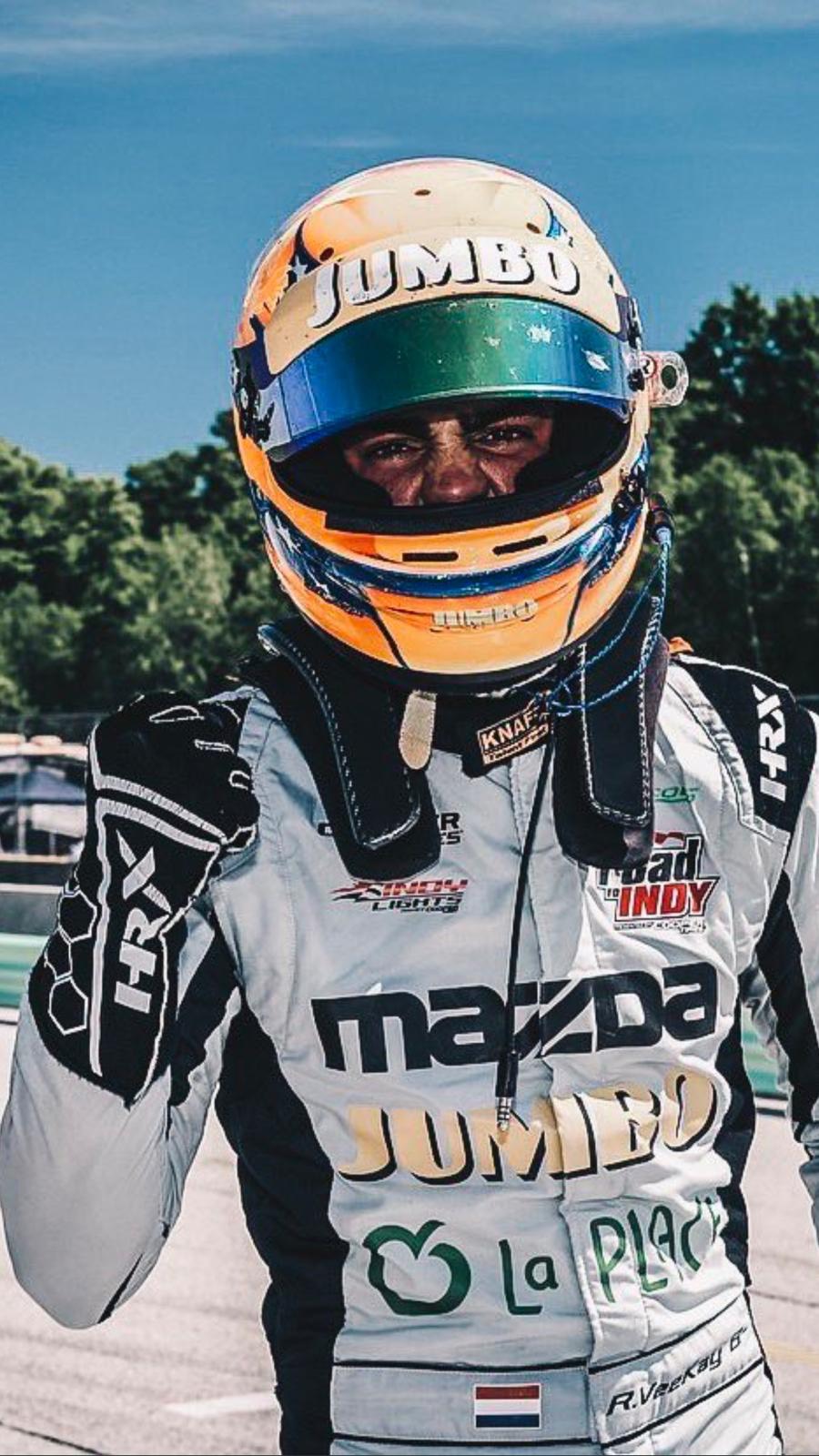 A new circuit for you this season is Laguna Seca with the famous cork screw. Have you already tried this circuit on the simulator?
Certainly, a very cool track and that cork screw is not even the most difficult turn. Juncos has never lost a race at Laguna Seca and I'm really looking forward to race there.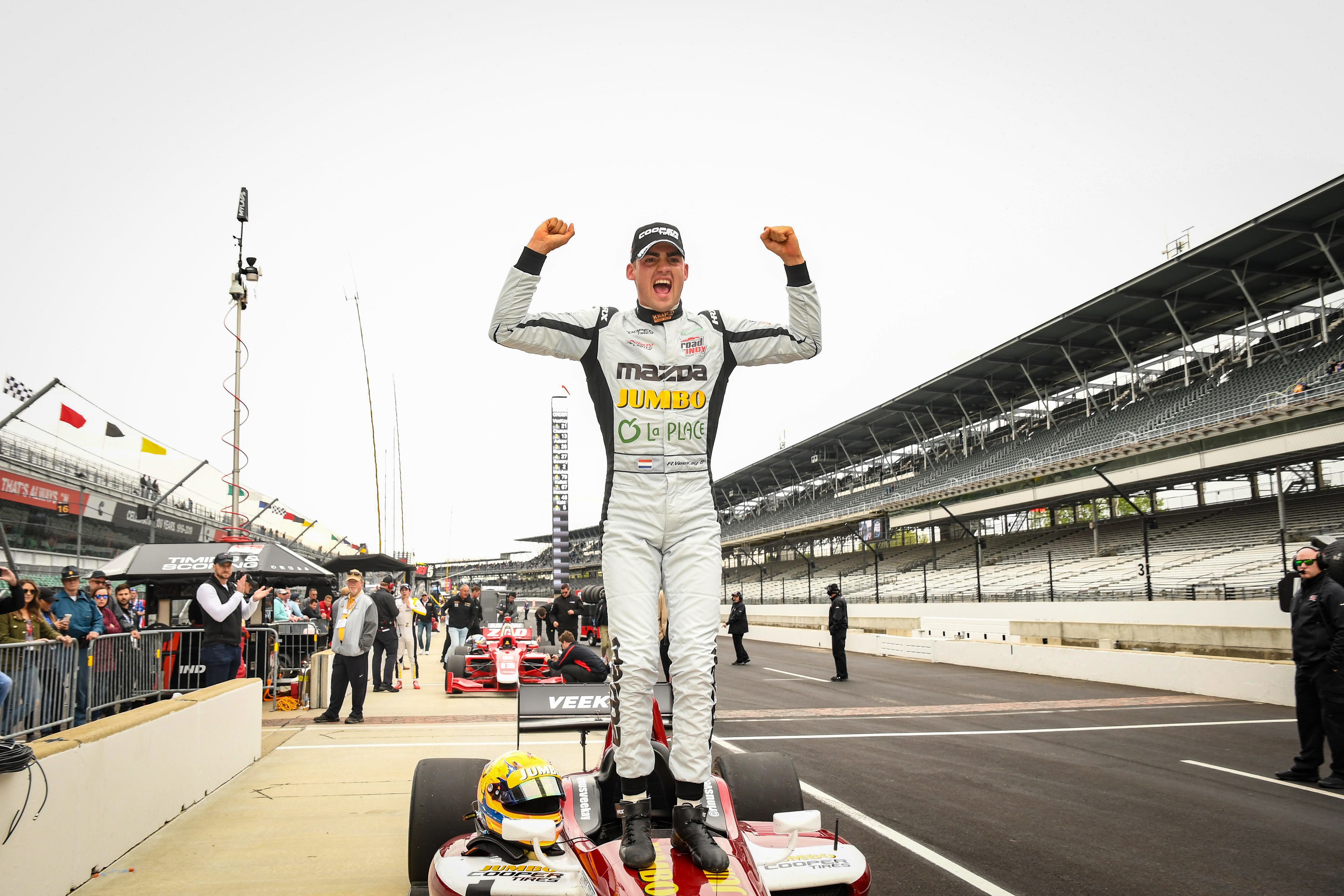 What should happen for this season to be classified as a personal success?
When I become Indy Lights champion. I want to race Indy Cars next year and that will only be possible when I win the title. The Indy Car teams keep a close eye on us, so you really want to be the best to end up with a good team next season.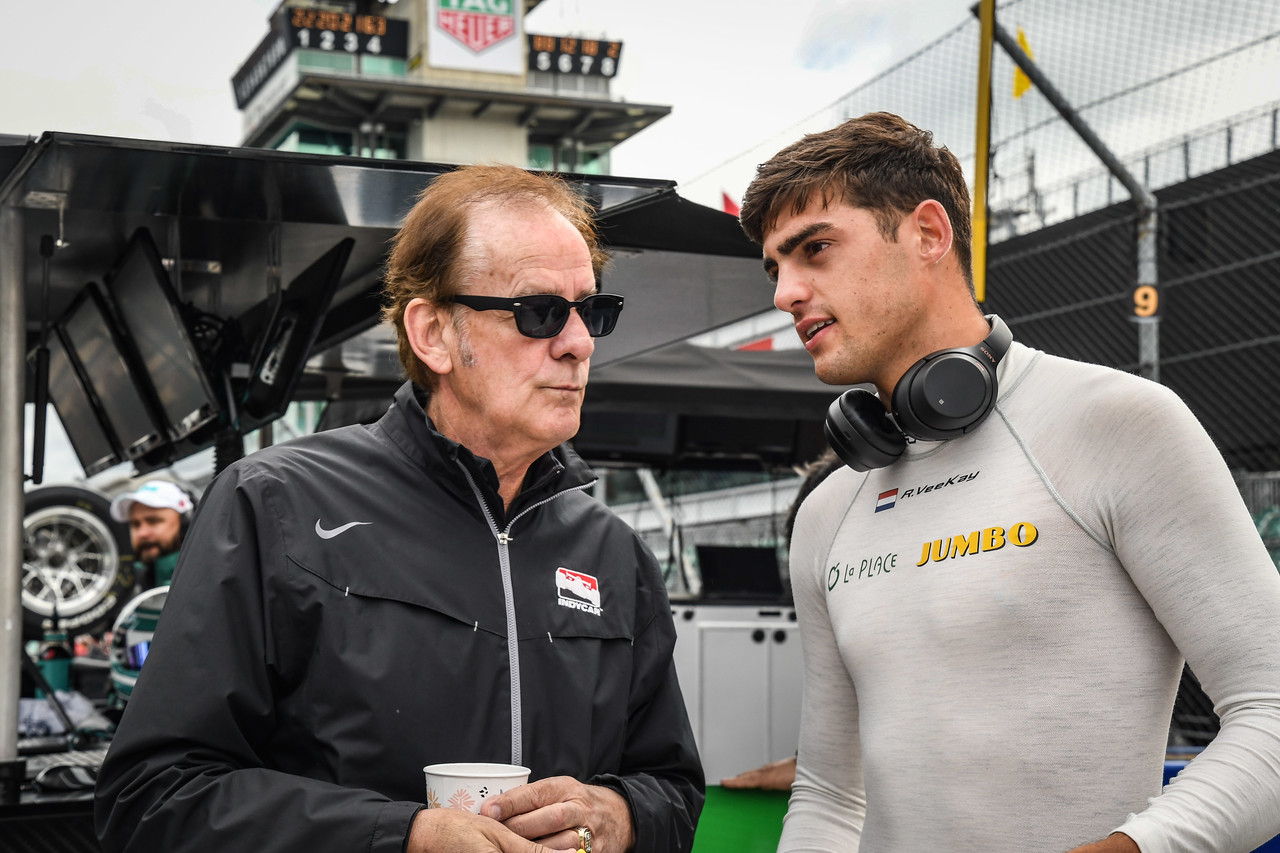 You spend a lot of time on physical training. How important is this for a racer?
Very important, a great shape makes the difference. I exercise a lot between races, but also during a race weekend. My personal trainer Raun Grobben is always there and that is great. He isn't just my personal trainer, he also keeps an eye on my diet and is my physiotherapist. He does that for the entire team, by the way, even Arie Luyendijk occasionally spends time on the massage table with Raun.
Are you completely used to be called VeeKay in the USA?
Yes, that sounds normal to me now and in American motorsport I am only known as such. They also grant me the success, even though I am not an American. That's really great.
You appear more and more on TV, do you enjoy doing that?
Very much, especially the recordings at the circuit they make before visiting the studio are great fun. And of course it is great promotion for me. Nice to see that what I do in America is now also known in the Netherlands. I am often compared to Max Verstappen and that's a definite compliment. He is the absolute top talent, nice to be compared to that, ain't that so?
What is your favorite moment during a race weekend?
Without a doubt the start of the first race. In the past, especially in karting, I was always nervous. Now it is just enjoyment, I am very relaxed because I am about to do what I like best. I personally like the rolling start very much, it is much safer too.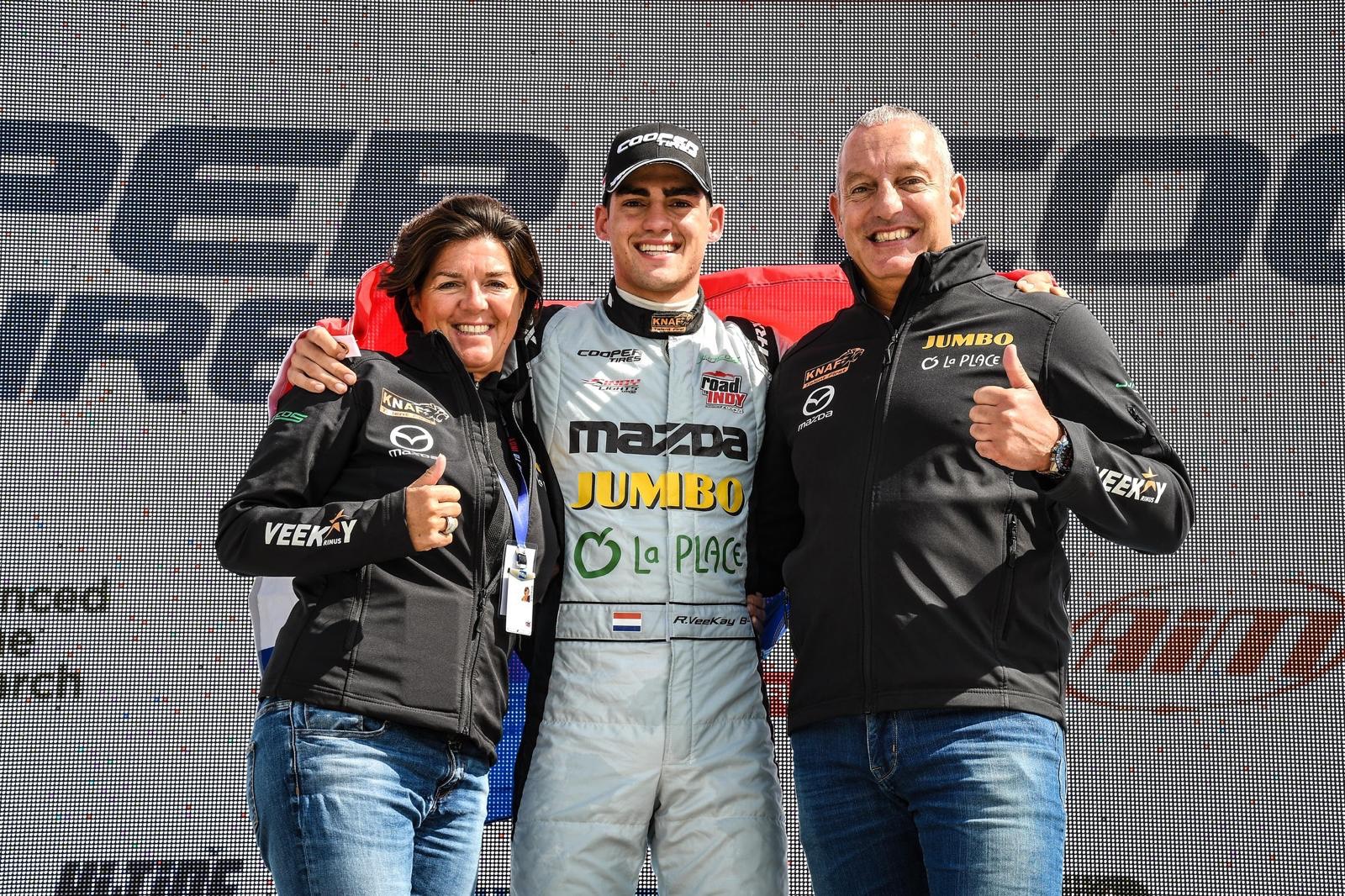 Do you travel back to the Netherlands after every race?
That depends on my program. I am staying in the USA for 55 days now. After the races in Toronto I am going to Mid-Ohio. But there is also a lot to do, testing, etc .. I have a visa for athletes and with that I can stay in America indefinitely. That's nice, I previously had a tourist visa and could only stay for a limited time.