Rinus VeeKay has Pro Mazda title in sight after convincing first oval victory at Gateway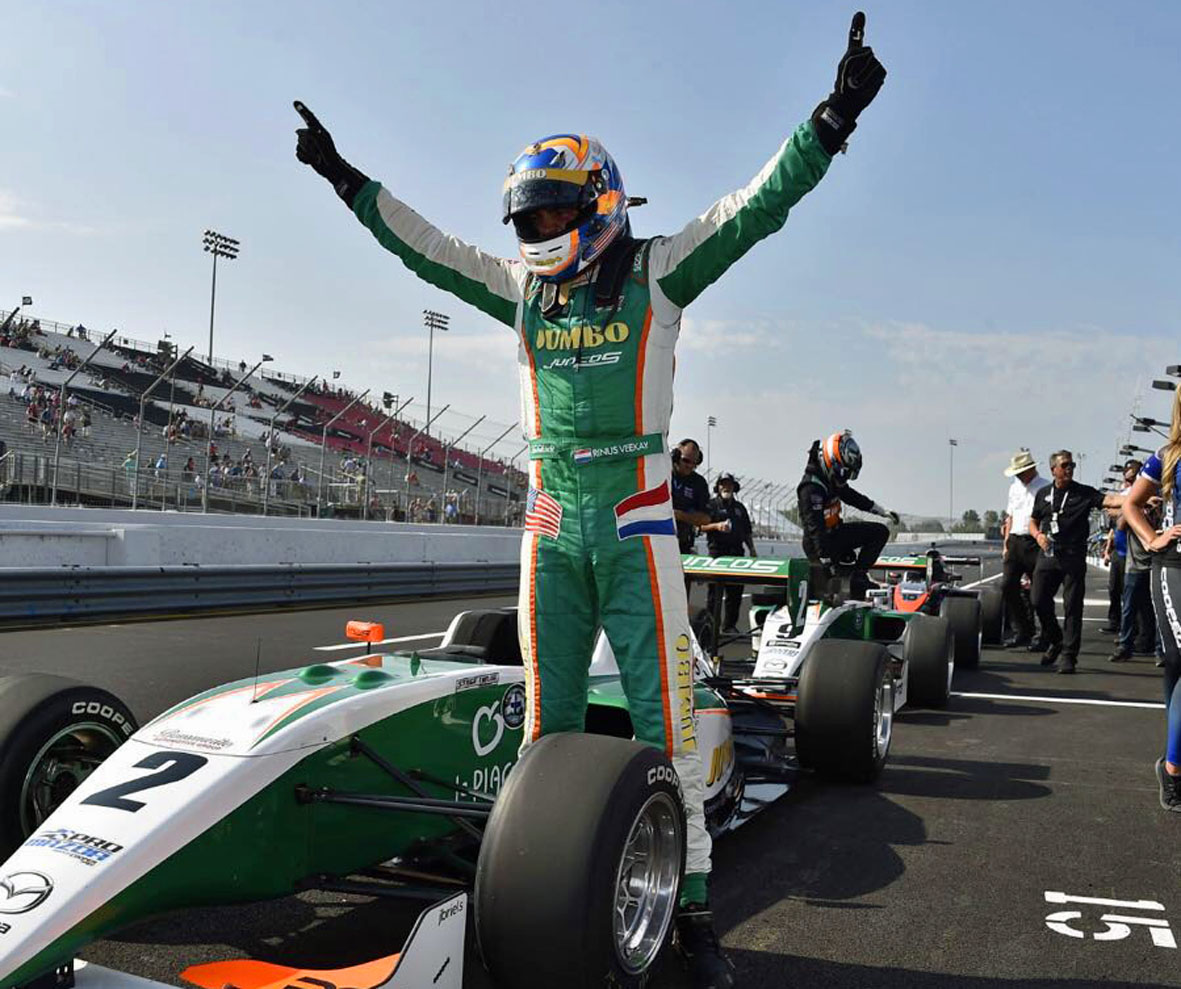 A fifth victory in a row meant that KNAF Talent First driver Rinus van Kalmthout (Rinus VeeKay) continued his impressive string of results in the Cooper Tires Pro Mazda championship. After his first oval victory at Gateway Motorsports Park, the 17-year-old rookie has now won seven out of fourteen races this season. With his only remaining rival for the Pro Mazda title finishing sixth, Van Kalmthout has now established a 54-point lead in the title race, taking into account one scratch result. With just two races left at the Portland International Raceway next week, the Dutch racing talent knows that a mere thirteen points from these two races will be enough for him to win the title. "It looks good, but nevertheless I will do everything to win the next two races", said a fighting KTF driver. For Van Kalmthout, this victory is his tenth on the Madza Road to Indy on which he embarked last season.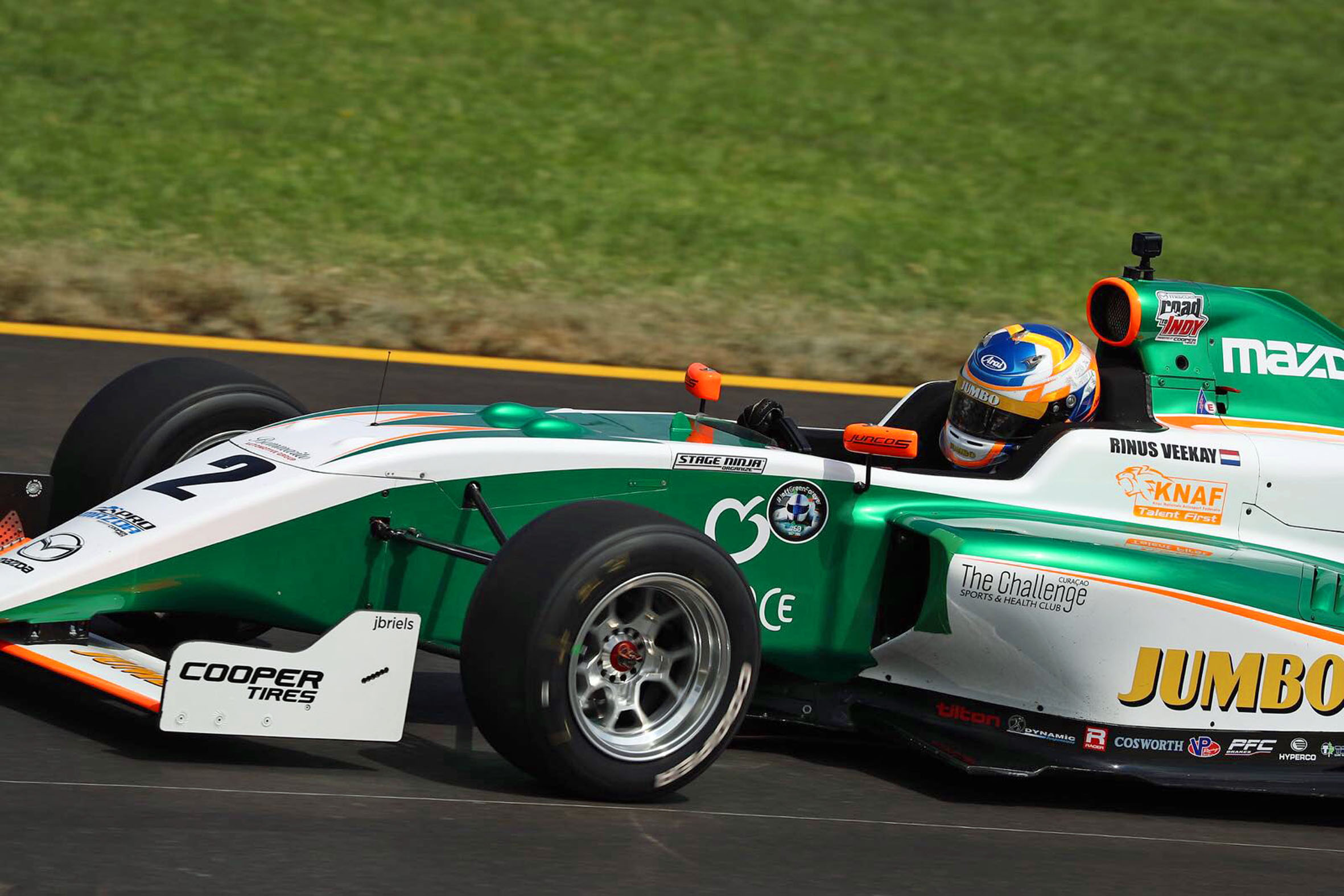 The run-up to the 55-lap race at the 1.25-mile oval of Gateway Motorsports Park in the American state of Illinois was far from ideal for the Pro Mazda drivers. Free practice was postponed several times due to heavy rain and Van Kalmthout had to begin qualifying after only two short practices on the oval with its two very distinct long curves. The KNAF Talent First motorsport talent nevertheless managed to qualify in second, behind Harrison Scott, and that was a good starting position.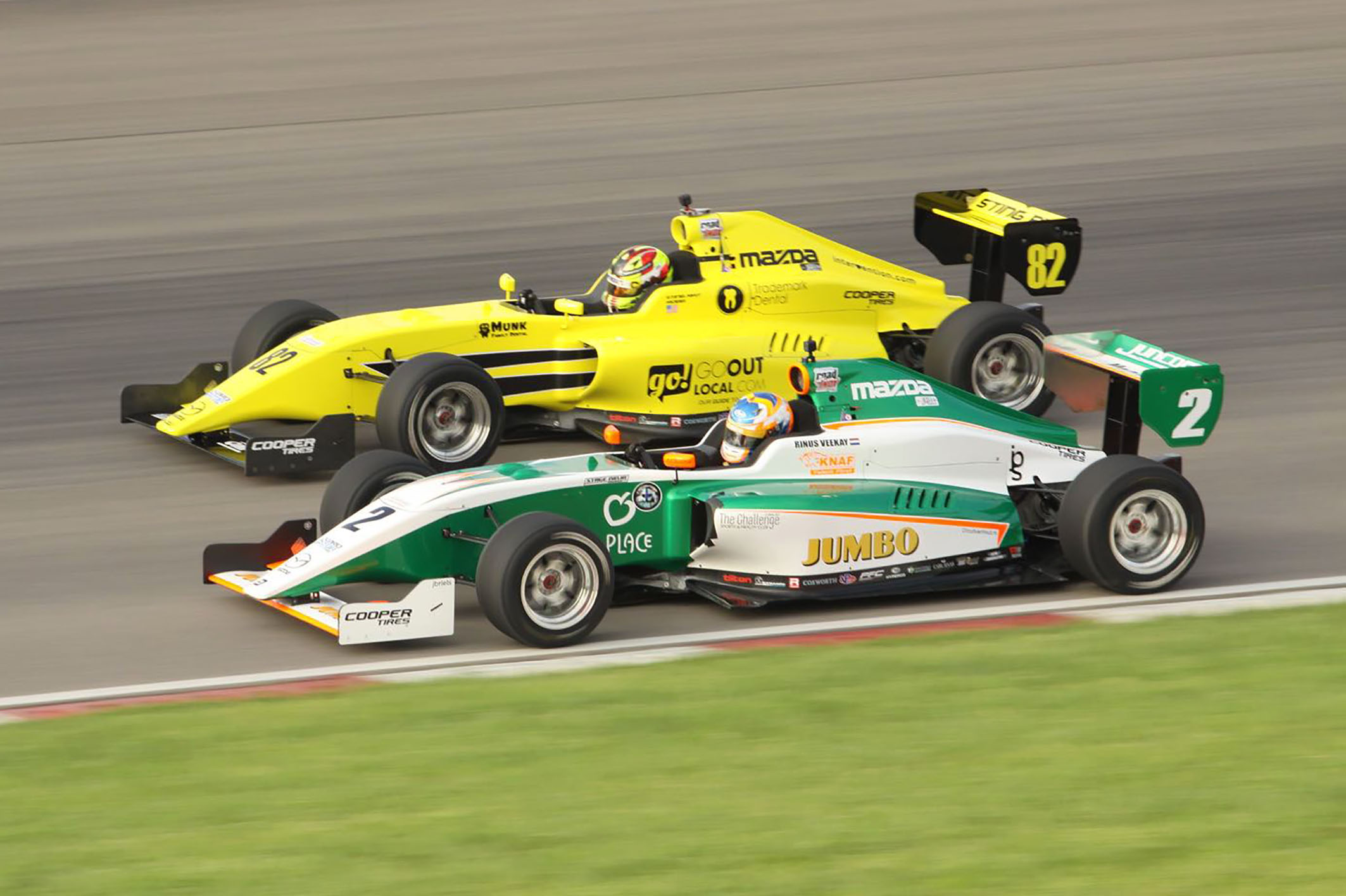 Van Kalmthout knew he had to strike in the beginning of the race and did a great job passing Scott on the first lap with a stunning move around the outside, taking the lead in the race. Once again, VeeKay demonstrated his great form by distancing himself from his pursuers and leading all 55 laps of the race, displaying no single moment of weakness. In lapping his opponents the Dutch super talent treaded very carefully, driving his race fully focused but without reducing his speed. Eventually only six drivers finished on the same lap.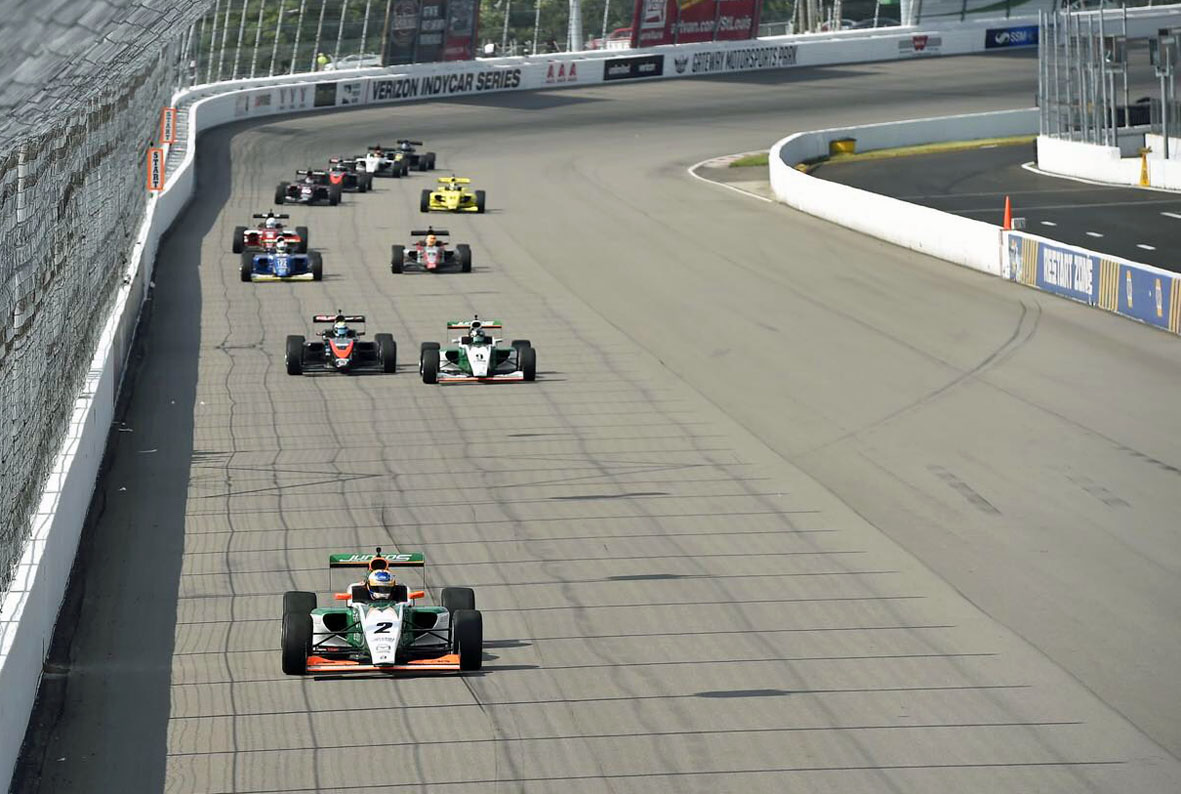 The championship leader's only disappointment was that his transponder was not functioning properly. His team timed his lap of 32.020 as the fastest lap of the race and a track record on the Gateway oval. However, as the transponder failed to record the time, the point for fastest race lap on the oval went to his rival Parker Thompson.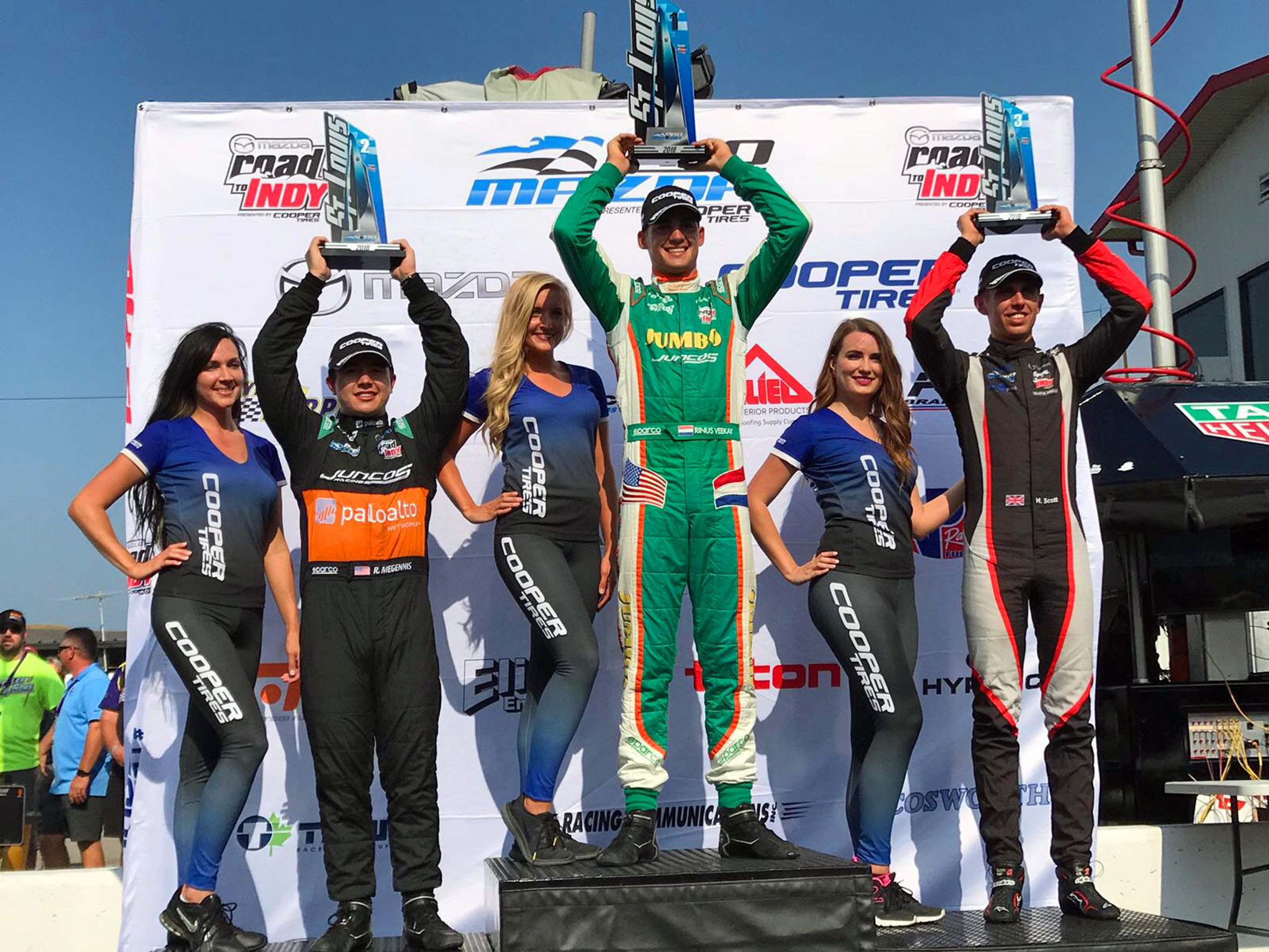 Van Kalmthout knew he had set an important step in the title fight: "I took some risk at the start going outside. I hadn't tried that in free practice, but the car was great and it worked. Juncos has given me a great racing car, so I'm very grateful. I tried to stay focused and not take more risks than needed. I kept pretty cool - at least in my head, because around me it was super hot."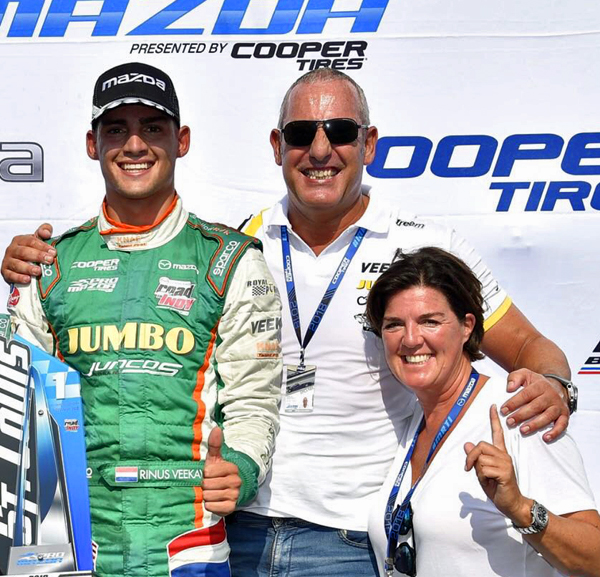 On 1 and 2 September, the last two Pro Mazda races of this season will take place at the Portland International Raceway. They will decide whether Rinus van Kalmthout can call himself the 2018 Pro Mazda presented by Cooper Tires champion. At this point one eighth position from both races should be sufficient, but as a thoroughbred racer Van Kalmthout will not let it get to that. "I want to finish on the podium, that's the goal", he says with a smile.