Rinus VeeKay joins HitechGP for Formula 3 Asian Winter Series
KNAF Talent First car racing talent Rinus VeeKay joins the highly regarded UK-based HitechGP to go for the title in the F3 Asian Championship Certified by FIA Winter Series. This Formula 3 championship comprises three triple-header rounds in Thailand and Malaysia in January and February 2019. The 18-year-old driver from Hoofddorp in the Netherlands is looking forward to this new challenge. "It's a great championship where I'll meet tough competition and it's the perfect preparation for my Indy Lights season that will start in March 2019. HitechGP are a fantastic team," said a very happy VeeKay.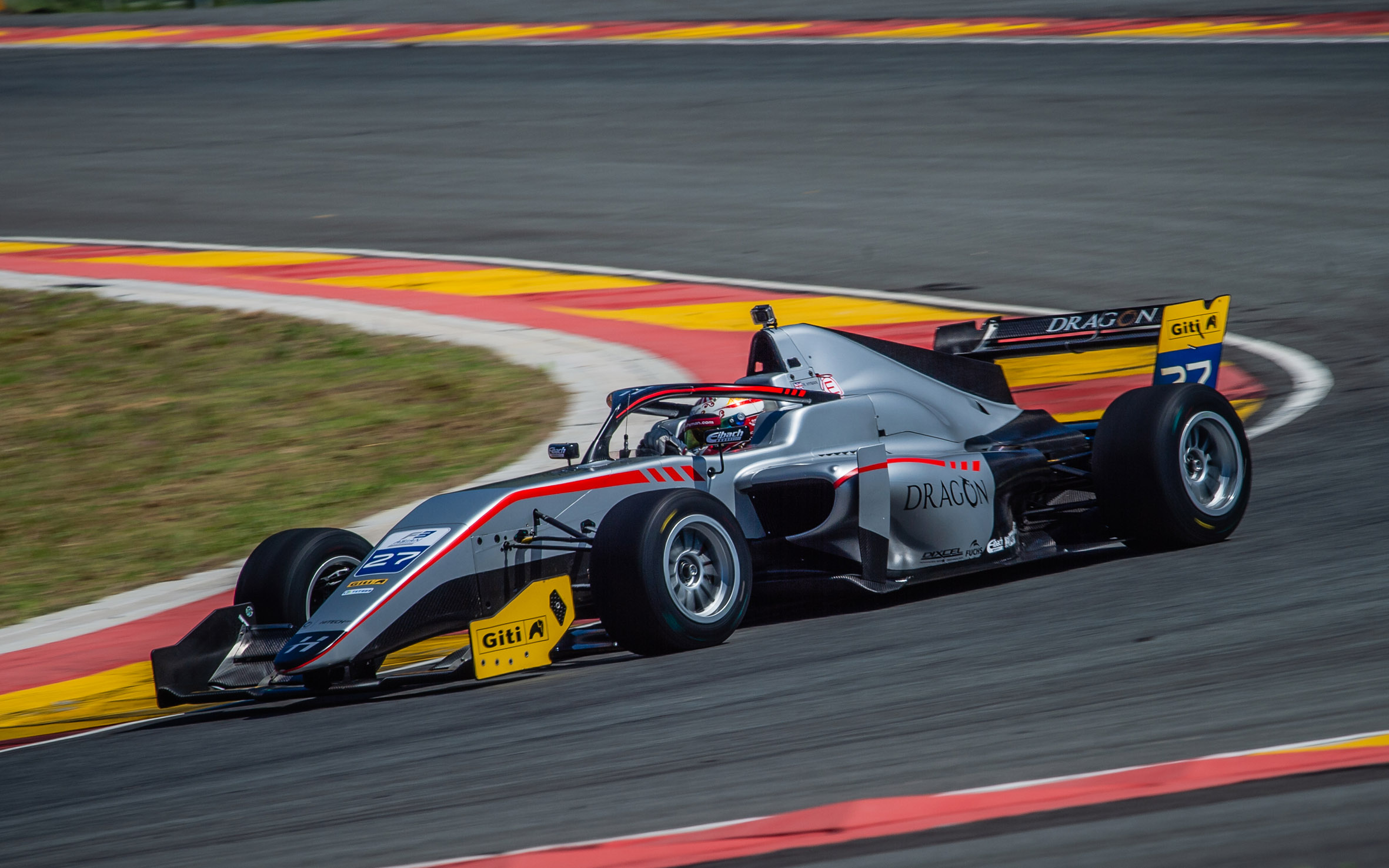 With winning the title in the American Pro Mazda Championship Presented by Cooper Tires,
KNAF Talent First car racing talent Rinus van Kalmthout, in the world of motorsport better known as Rinus VeeKay, had a dream season in 2018. In 2019 the driver from Hoofddorp in the Netherlands, who turned 18 last September, will step up to Indy Lights, the next level on the Road to Indy ladder. But before his American campaign kicks off in March, a new challenge suddenly showed up for VeeKay. The Dutch racing talent was contacted by HitechGP to become one of the drivers of this highly regarded British team in the F3 Asian Championship Certified by FIA Winter Series. VeeKay impressed HitechGP when he was testing a Formula 3 Euroformula Open car for Fortec Motorsports at Jerez in Spain earlier this season.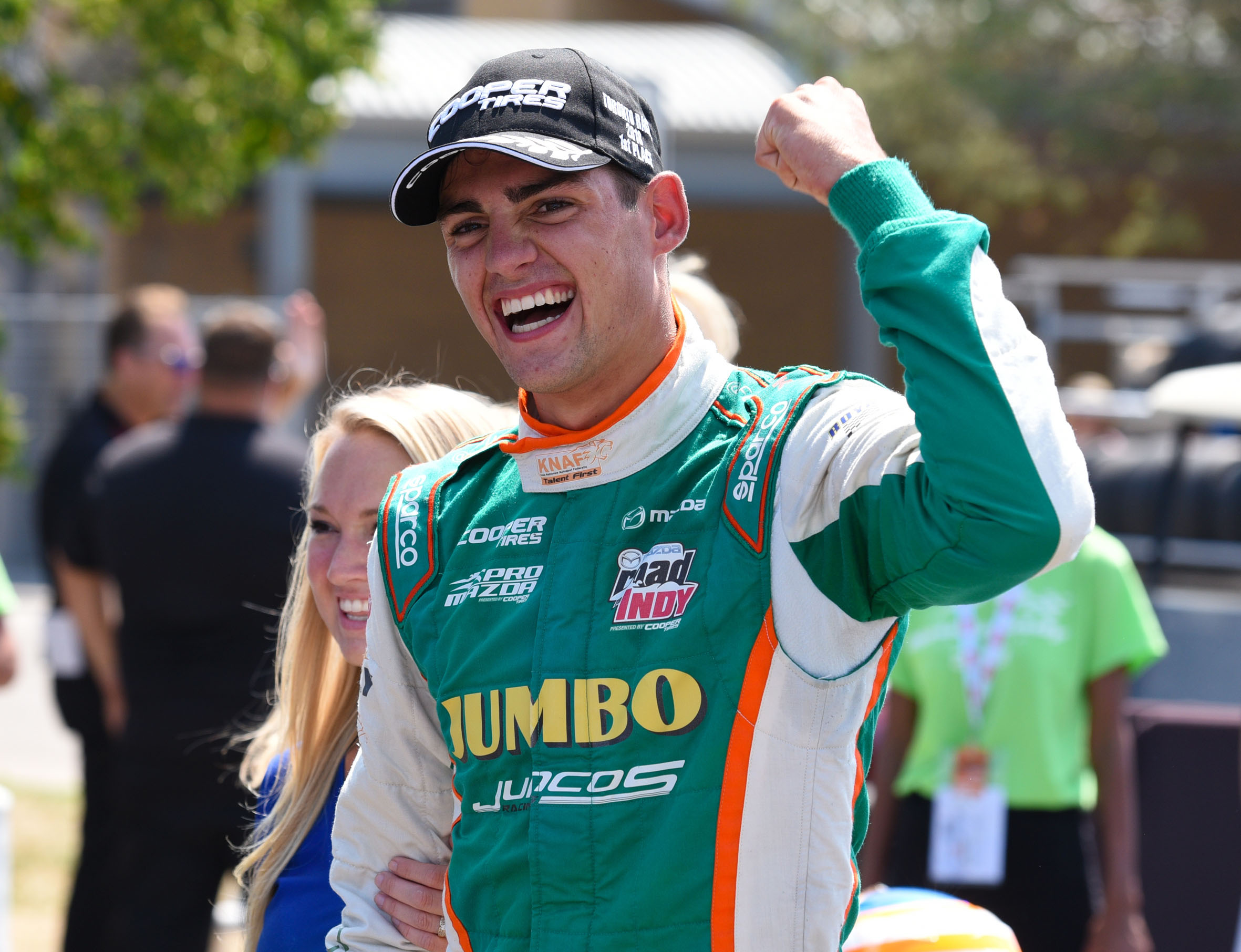 The F3 Asian Winter Series includes three rounds at two FIA Grade 1 Formula 1 tracks. Because every round includes three races, the drivers will have much track time. The Series kicks off on January 12th and 13th at the Buriram International Circuit in Thailand, followed by two rounds on January 19th and 20th and on February 23th and 24th at Sepang International Circuit in Malaysia. With these race dates the championship is fully in line with VeeKay's Indy Lights title fight that kicks off on March 10th and 11th.
"This is the perfect preparation for my season in America, fielding many miles in a state-of-the-art Formula 3 car with an extremely professional team. I was at the team's facility in Silverstone and they work at the same level as a Formula 1 team. I also met my engineer, a highly experienced and critical person who can make me an even better driver. That's exactly what I'm looking for," said VeeKay. HitechGP's racing director is Oliver Oakes, a 30-year-old former racing driver who won the 2015 karting world championship and races in many formula categories, including Formula 3. HitechGP's F3 Asia Team Manager, Phil Blow, commented: "We are delighted to welcome Rinus to the team for the Asian F3 Winter Series. His success over the past few years proves that he is an extremely capable driver. Following such a successful season in the inaugural Asian F3 Championship this year, we are confident that we will be able to secure some promising results in the Winter Series."
The F3 Asian Championship Certified by FIA Winter Series will be campaigned with a Tatuus Formula 3 chassis with a 270HP Alfa Romeo engine. The Winter Series follows in the footsteps of the very successful F3 Asian Championship, that will have its final round in late November. With Jake Hughes and Raoul Hyman, HitechGP drivers are currently in the number one and two positions in the championship. HitechGP also compete in the FIA European Formula 3 Championship and finished third in this year's team championship. HitechGP maintain close relations with Mercedes and finished third in the 2016 FIA European F3 championship with George Russell, next year's Williams Formula 1 driver, at the wheel.
This season, Rinus VeeKay is supported by Jumbo, La Place and the Dutch KNAF Talent First program.
Facebook: FollowRVK