Rinus VeeKay joins Juncos Racing for 2018 Pro Mazda title fight
A dream came true for KNAF Talent First car racing talent Rinus VeeKay. The 17-year-old USF2000 vice champion has signed a contract to join championship winning team Juncos Racing, to step up to the next level of the Mazda Road to Indy in 2018, the Pro Mazda Championship Presented by Cooper Tires. "I feel very honored that I can join such a successful team that helped several drivers in reaching the top of the sport," said an excited VeeKay.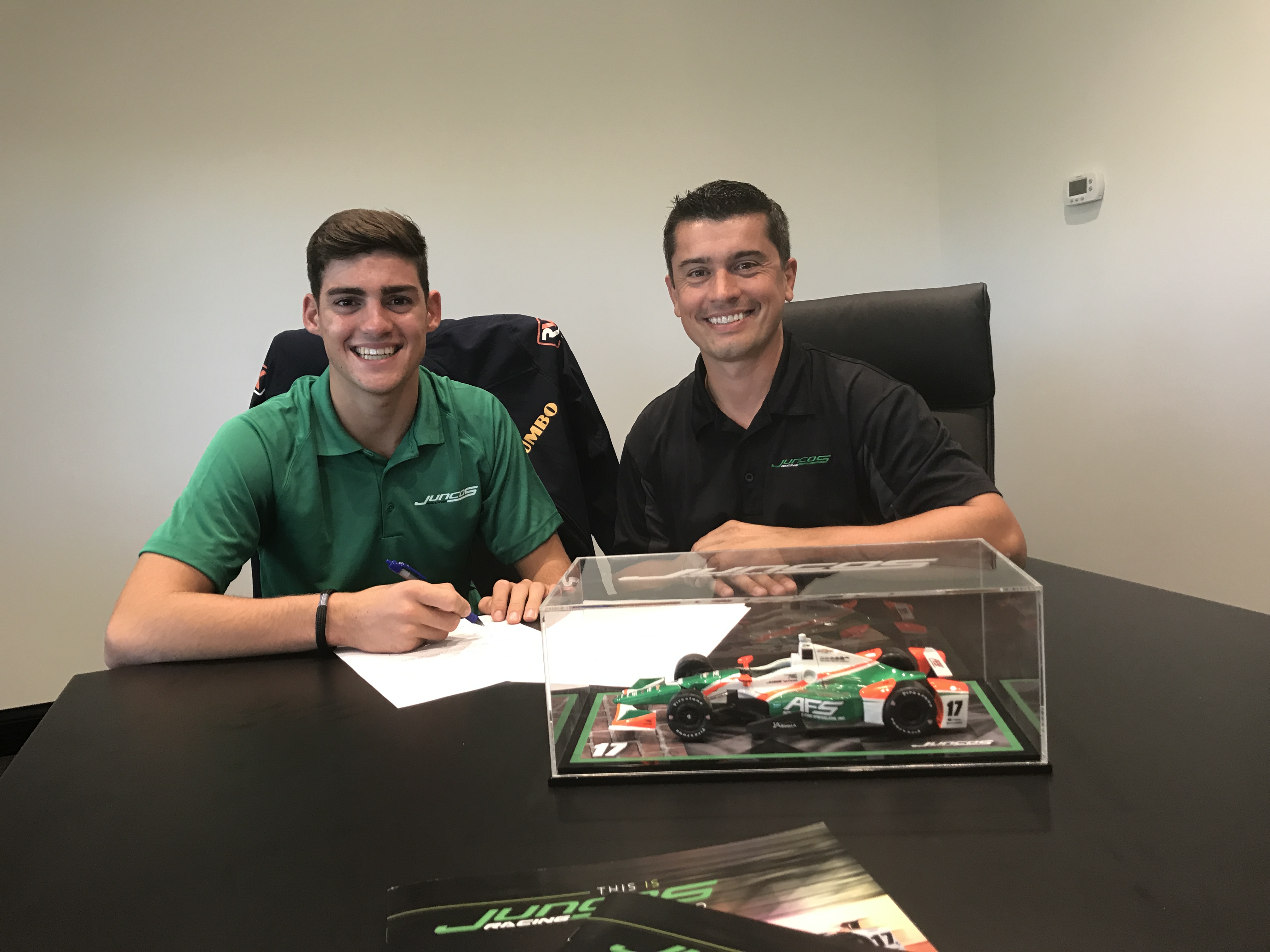 KNAF Talent First car racing talent Rinus VeeKay impressed the Mazda Road to Indy ladder series in his maiden racing season earning three wins and 12 podium finishes out of 14 races. VeeKay claimed the title of vice champion in the Cooper Tires USF2000 Championship Powered by Mazda. The USF2000 series is the first official step on the Mazda Road to Indy ladder program, a clearly defined path for young talented drivers to reach the top of the highly regarded IndyCar Series.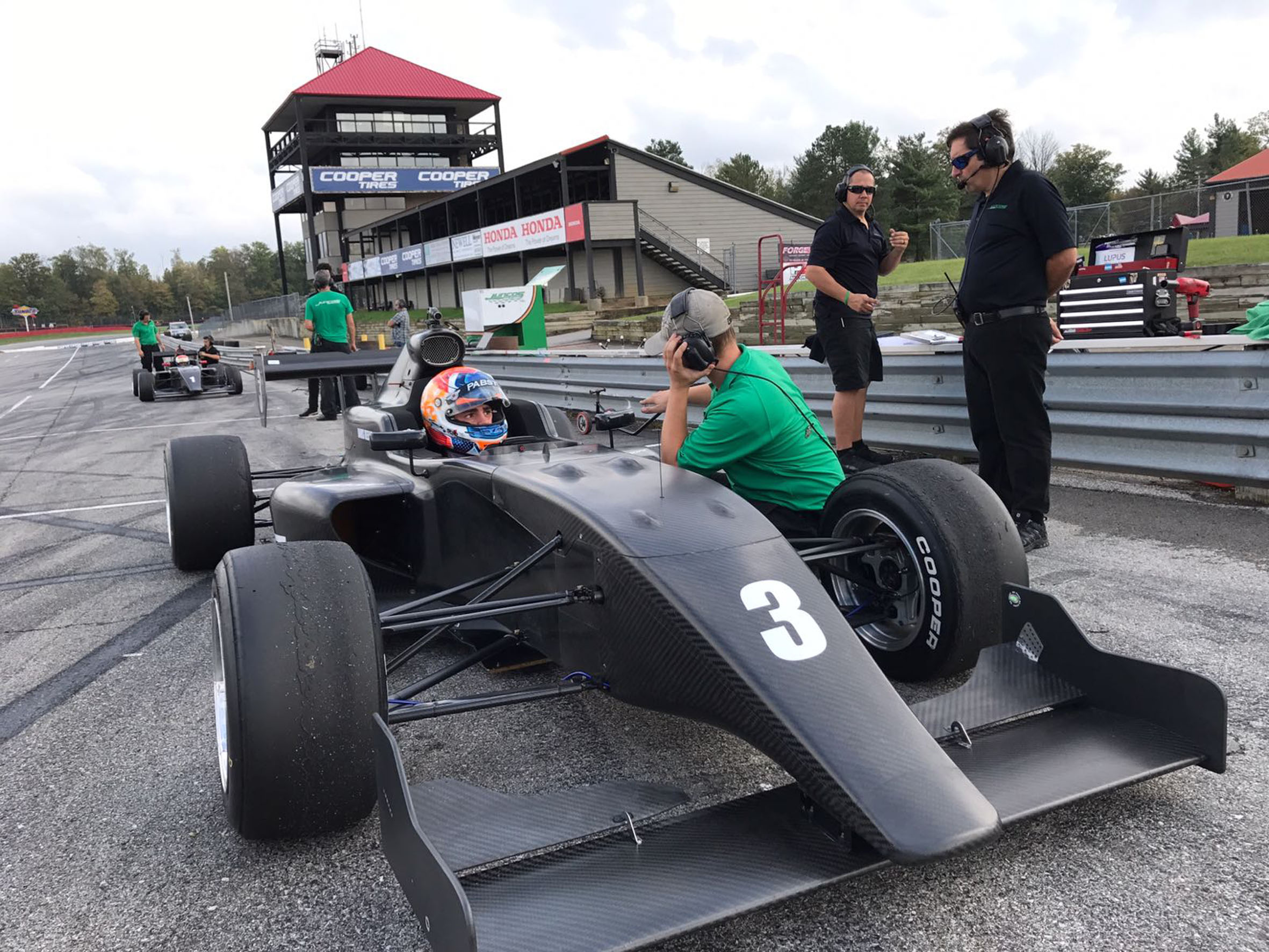 VeeKay's results and driving style didn't go unnoticed in the 2017 season as the 17-year-old driver from Hoofddorp in the Netherlands was invited by several teams to test in Pro Mazda and even Indy Lights, the next two categories of the Mazda Road to Indy. The KTF driver impressed once again with his speed and professional attitude and several teams wanted to add VeeKay to their 2018 drivers line-up. After looking into all options, VeeKay decided to join Juncos Racing and together with this championship winning team the talented driver will go for the title in the 2018 Pro Mazda Championship Presented by Cooper Tires.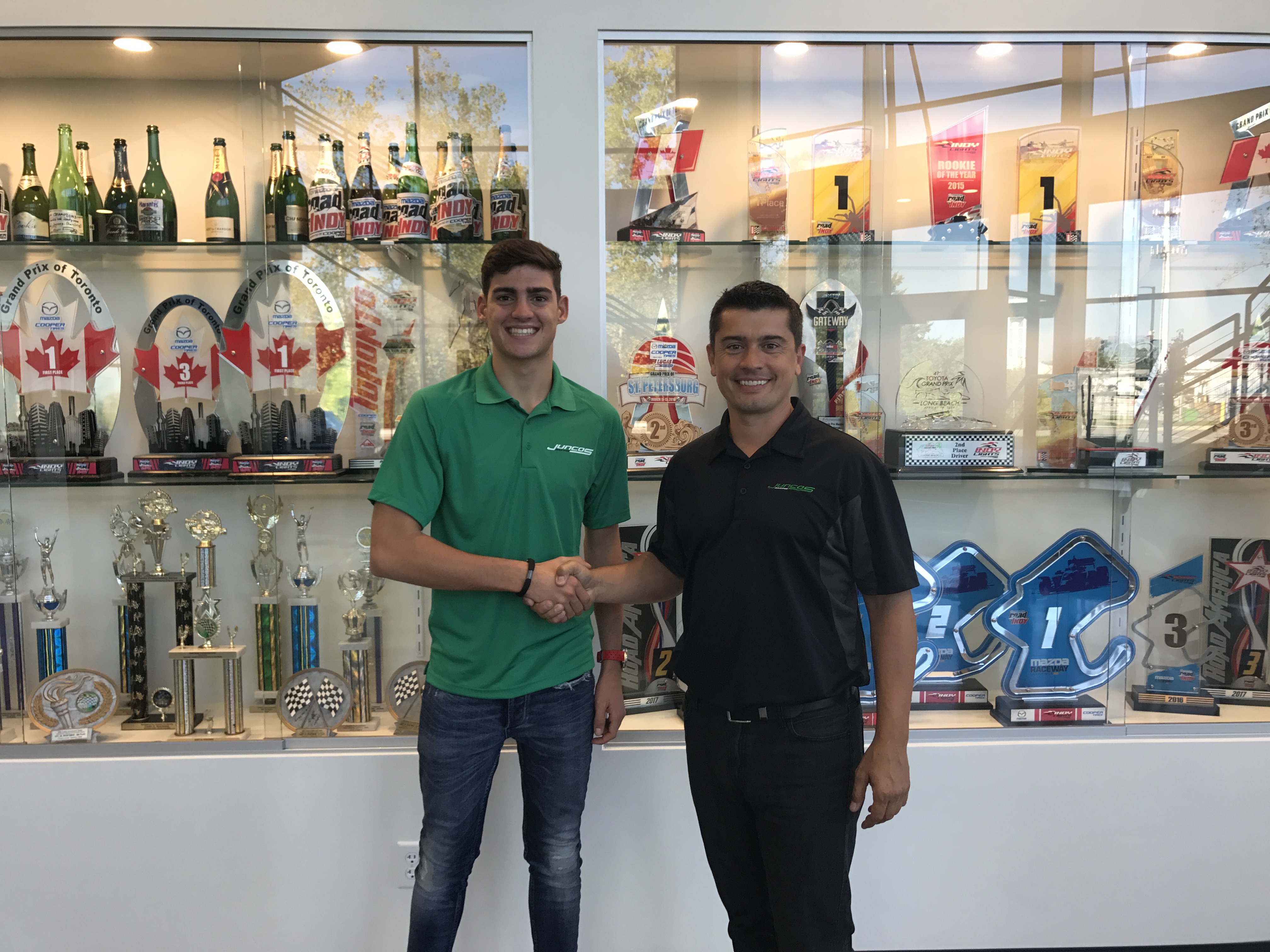 "I feel very honored that I can join such a successful top team. They have a very professional attitude and the cooperation during the test was excellent from the very first moment, I really felt at home. I was also in the team's workshop in Indianapolis. They have state-of-the-art facilities, and everything looks tidy and clean like a Formula 1 operation," said an excited VeeKay, who is loud and clear about his goal for next season: Earning the 2018 Pro Mazda title.
VeeKay's mentor is Arie Luyendyk. As VeeKay is still very young, the two-time Indy 500 winner also preferred Pro Mazda above stepping up to Indy Lights immediately, although the test proved his countryman is capable of handling the cars in the highest category of the Road to Indy, with the IndyCar Series as the next level.
Ricardo Juncos, owner of Juncos Racing about signing VeeKay: "I am thrilled to announce Rinus is joining Juncos Racing for the 2018 Pro Mazda season. We first worked with Rinus back in October testing at Mid-Ohio and were very pleased with him all around. He was very fast on track, and had a great professional approach when working with the crew and engineers. Rinus showed he will be a top contender on track and he is going to be an incredible asset to our Pro Mazda line-up this coming year. I want to thank Rinus and his family for the opportunity to add him to our program and look forward to a great year as we go for another championship!" Juncos Racing is a team with drivers in Pro Mazda, Indy Lights and the IndyCar Series, and with titles in the Indy Lights drivers' championship in two out of the last three seasons and the 2017 Pro Mazda title as well.
Maarten van Wesenbeeck, Stichting KNAF Talent First: "We are very happy with this important next step in Rinus' career. During the season he proved to be extremely quick in the USF2000 and several tests with other cars as well. He adapts easily and is in great shape! We have high expectations for next season."
In 2018 the Pro Mazda Championship Presented by Cooper Tires will use the brand new and much faster Tatuus PM-18 chassis with a 2-liter 275HP Mazda engine. The championship will expand to a nine-event, 16-race schedule which includes ovals, road course and street course venues. The 2018 Pro Mazda season kicks off in St. Petersburg, Florida, March 9-11.
Next season, Rinus VeeKay will be supported by Jumbo and the Dutch KNAF Talent First program.