Rinus VeeKay On the Podium at Worldwide Technology Raceway
Rinus VeeKay secured yet another podium finish in Round 14 of the 2019 Indy Lights Presented by Cooper Tires Championship at Worldwide Technology Raceway at Gateway on Saturday afternoon.

Off the back of a very successful NTT IndyCar Series test with Ed Carpenter Racing at Portland International Raceway, the talented Dutchman returned to the track at which he dominated at on his way to the Indy Pro 2000 championship title last year.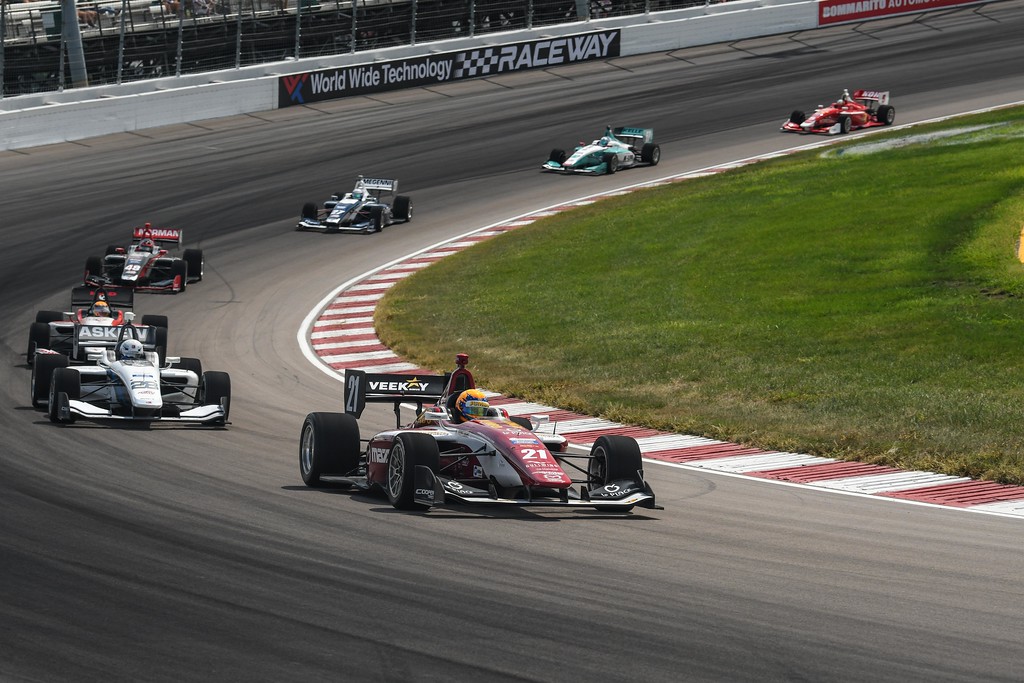 After qualifying on the front row alongside championship rival Oliver Askew, the scene was set for Saturday afternoon's 75-lap race. At the start, VeeKay wasted little time in attacking Askew and drove around the outside to claim the lead on the back straight heading into Turn Three. After an early caution period, racing resumed once again and VeeKay was able to maintain his advantage over Askew, who both pulled away from the rest of the pack.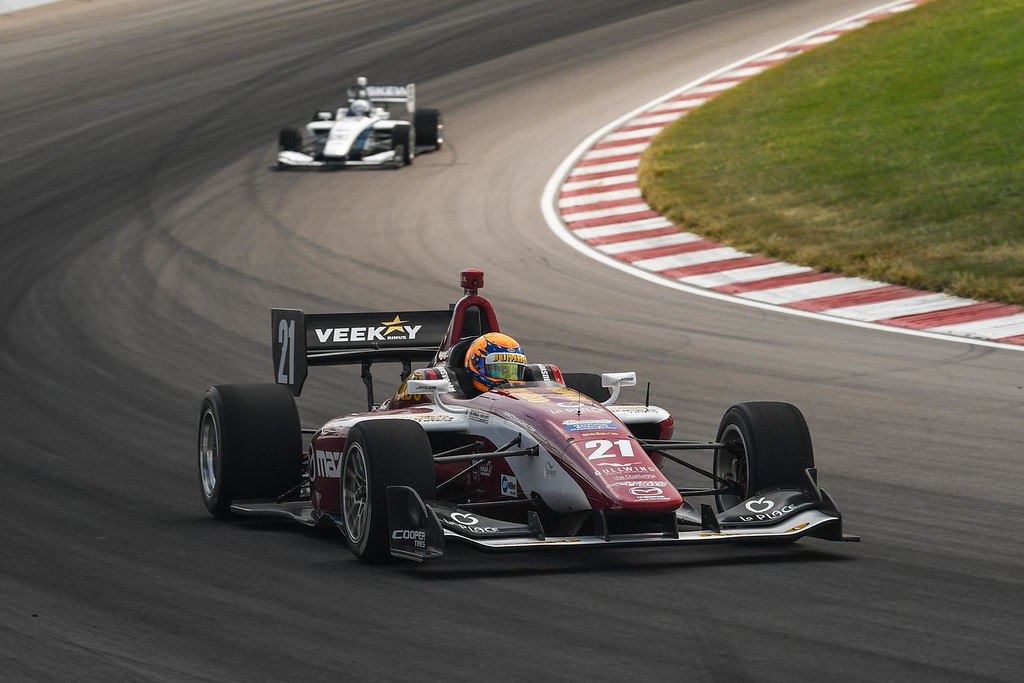 The order remained unchanged until the latter stages of the race, when VeeKay was forced to be defensive as his low downforce set-up began to hurt the tires of his Juncos Racing machine.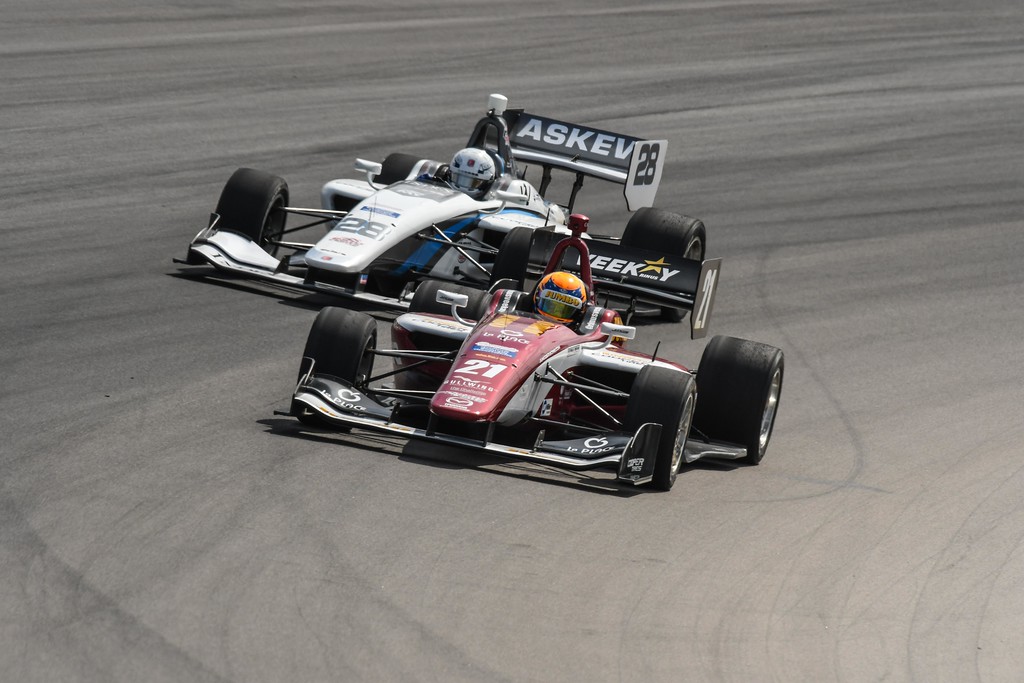 Askew, who appeared to have a superior car set-up all weekend, was able to eventually get past and VeeKay brought home yet another podium finish in his rookie Indy Lights season.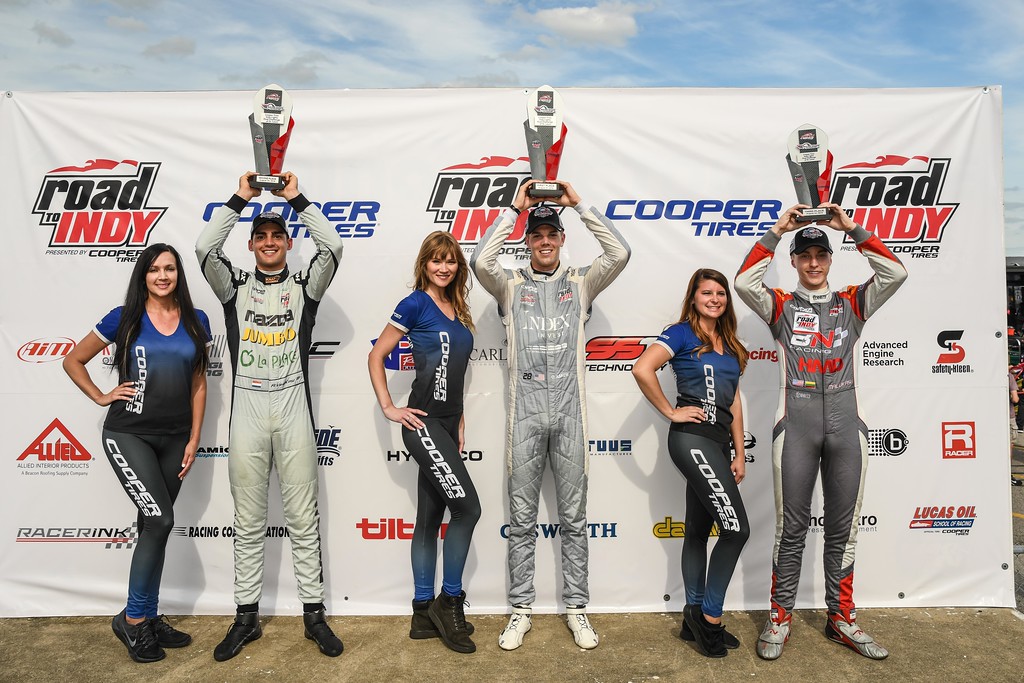 "I had a very strong Race claiming P1 on the first lap and remained there for a total of 52 laps," VeeKay commented. "Once the balance of my car began to get tricky, it didn't work out in the end. I made sure I brought the car home to second-place because there was no more for me to gain. Overall, I'm very happy with the result and received extra points for having led the most laps."