Rinus VeeKay showing strong form in Bahrain LMP2 and Formula V8 3.5 test
Straight after his first MRF Challenge win, KNAF Talent First driver Rinus 'VeeKay' van Kalmthout left another calling card when the 17-year-old tested JOTA Sport's LMP2 sportscar and Fortec Motorsport's Formula V8 3.5 single-seater on consecutive days in Bahrain. Despite limited track time and the youngster's first acquaintance with each of these two cars Van Kalmthout set times that equalled or even beat the markers laid down by the teams' regular drivers. Both JOTA Sport and Fortec Motorsport were impressed by the young Dutchman's speed and professionalism. "A super experience to be allowed to drive two of these very quick cars", said a satisfied VeeKay.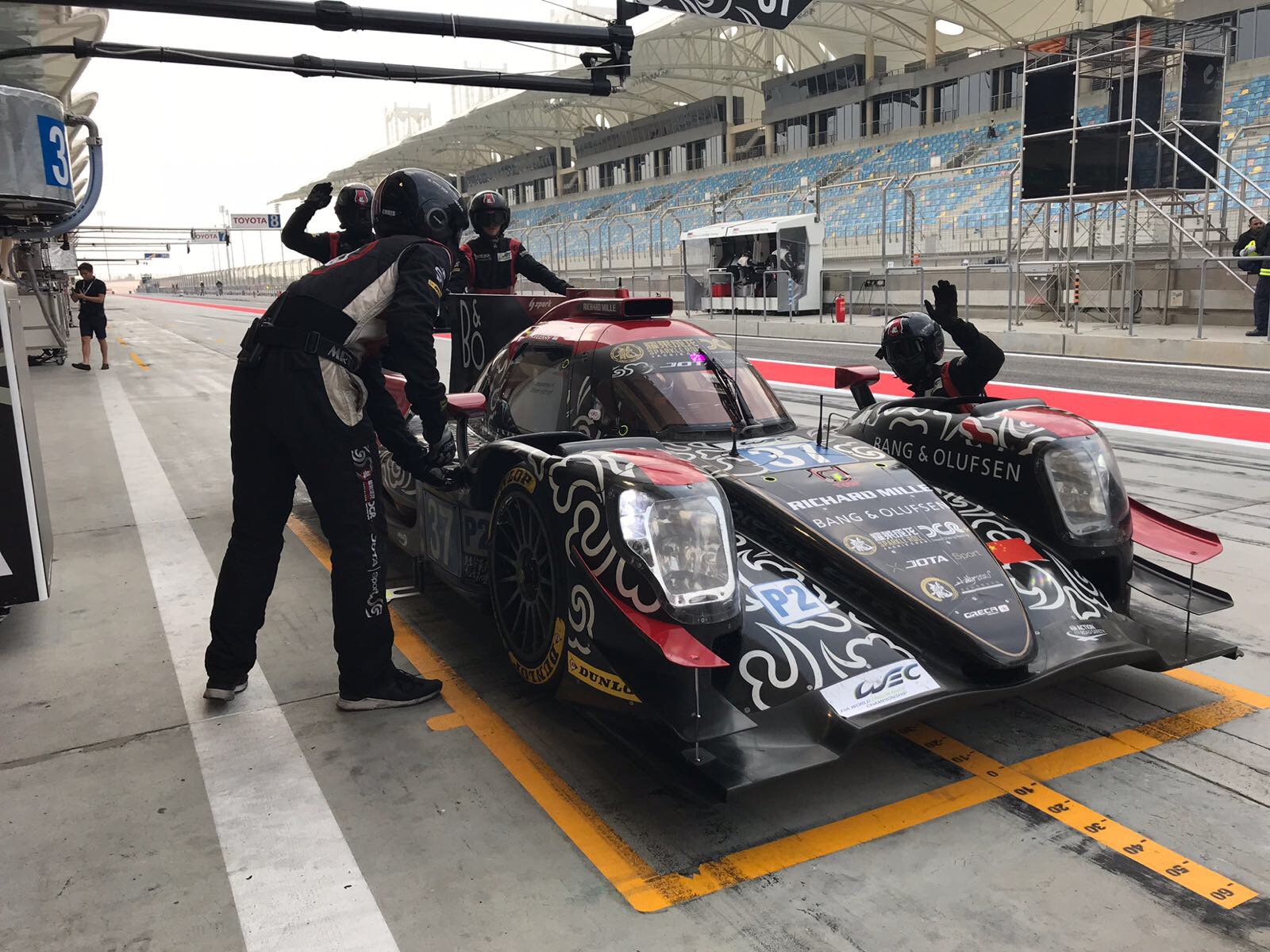 On Sunday, a day after winning the opening round of the MRF Challenge series, Rinus van Kalmthout was handed the reins of the ORECA-Gibson 07S LMP2 sportscar run by JOTA Sport on behalf of leading FIA World Endurance Championship outfit Jackie Chan DC Racing. On the Bahrain International Circuit, VeeKay found himself in good company, as none other than Fernando Alonso went out simultaneously for his 'rookie test' in the Toyota TS050 Hybrid LMP1 machine. It was the first time ever that VeeKay sat in a sportscar but the team failed to notice any unfamiliarity. The KNAF Talent First driver took a cautious approach on his first run but still ended up a full second quicker than his more experienced Canadian team mate.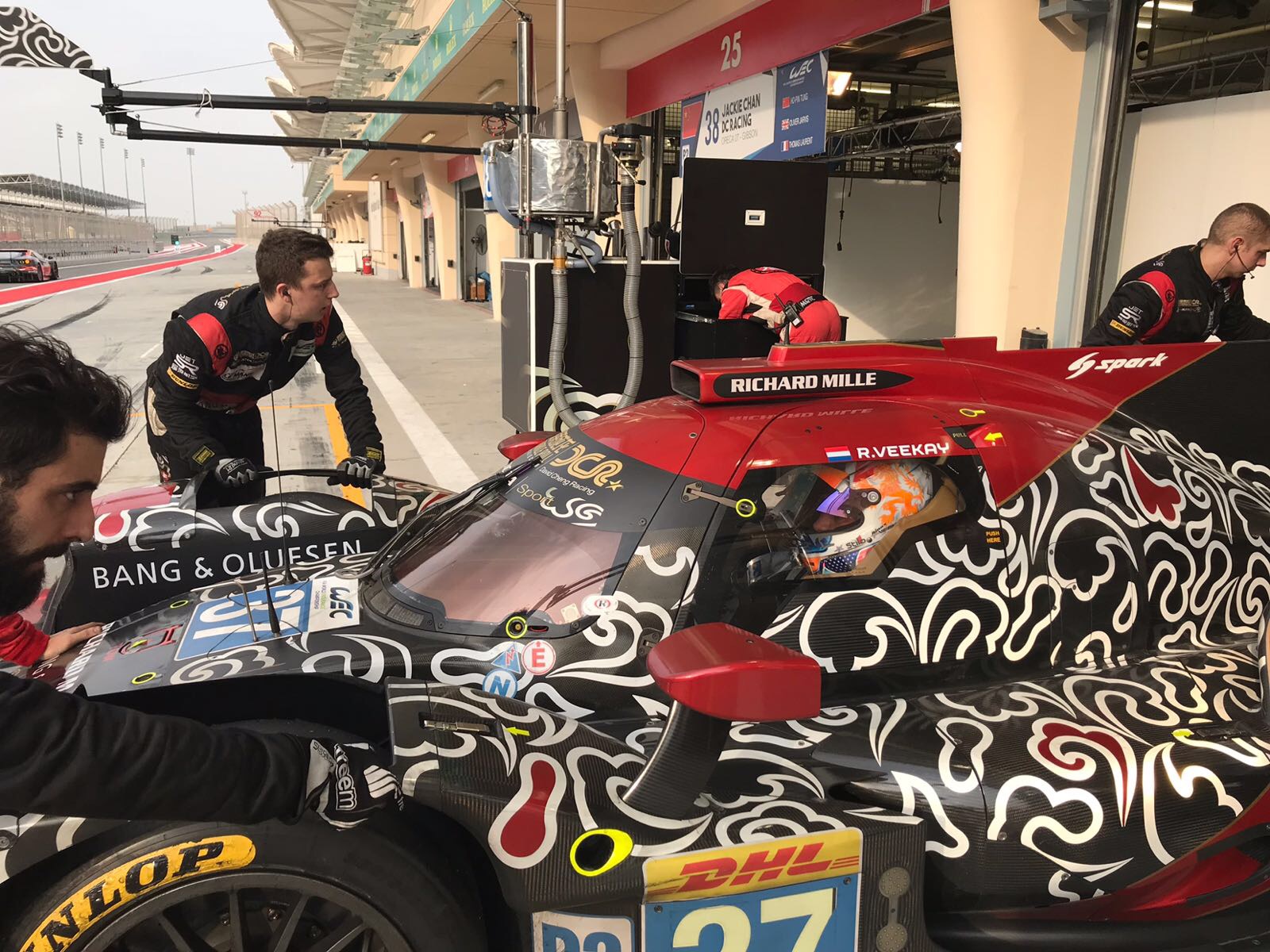 For the hotter afternoon session, the ORECA was shod on used tyres and yet VeeKay only lost half a second on his time set in the morning. Right at the end of the day, now on fresh tyres, Van Kalmthout looked set to hit the top of the timesheets before being baulked by a slower GTE car. Still he beat his initial best time by 0.8s. The data showed that VeeKay had been only fractionally slower than JOTA regular Tristan Gommendy, leaving the team well-impressed with the Dutch youngster.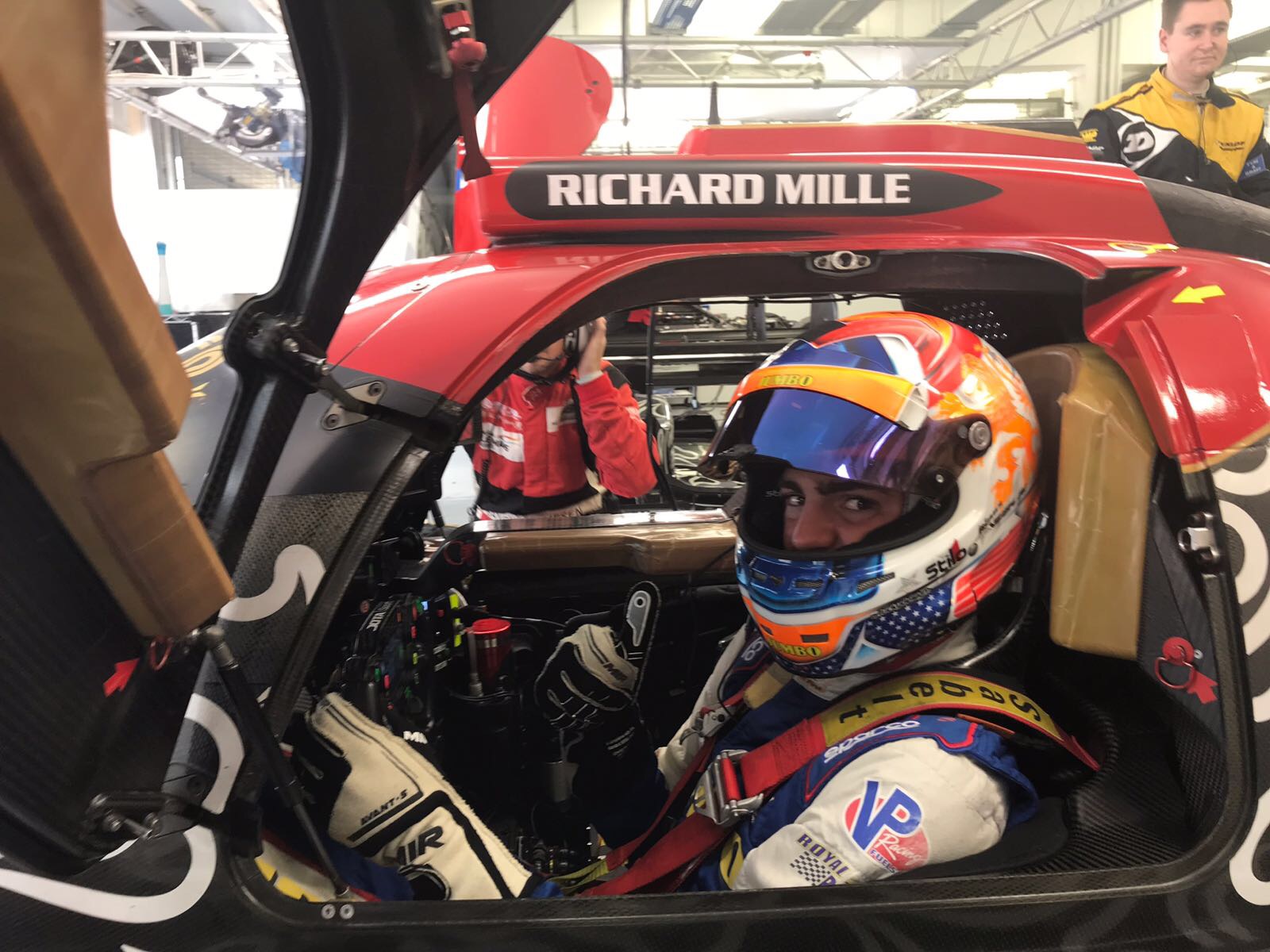 The next day, Van Kalmthout switched to the 530hp Formula V8 3.5 World Series single-seater run by Fortec Motorsport. Within 15 laps into the first session, VeeKay clocked a time that was 0.9s quicker than Alfonso Celis Jr's qualifying time. Celis is the team's regular driver who finished third in the championship, and a Force India junior. With that performance, Van Kalmthout not just headed the timesheets but also beat more experienced drivers such as Pedro Piquet, Harrison Scott and Henrique Chaves. His lap time would have been good enough for second on the grid, and with multiple laps within a tenth of his best time VeeKay showed consistency as well. Since it was an official FIA test, limiting the availability of fresh tyres, the team only allowed Van Kalmthout to go out for a quick lap right at the end of the afternoon session. Unfortunately, his run was spoiled when the session was red-flagged after an off by another driver. As the sun set on the Bahrain circuit, VeeKay used the two laps still available to him to improve to third, as the only driver to do so. First and third in the two sessions were satisfying results all the same. Fortec Motorsport Managing Director Jamie Dyer was suitably impressed. "It was remarkable how Rinus within 12 laps was capable of setting a time that would have been good enough for the first row of the grid. In fact, he was among the quickest drivers all day, and supplied us with excellent feedback as well. For a 17-year-old that was mightily impressive. We would be happy to continue to work with him."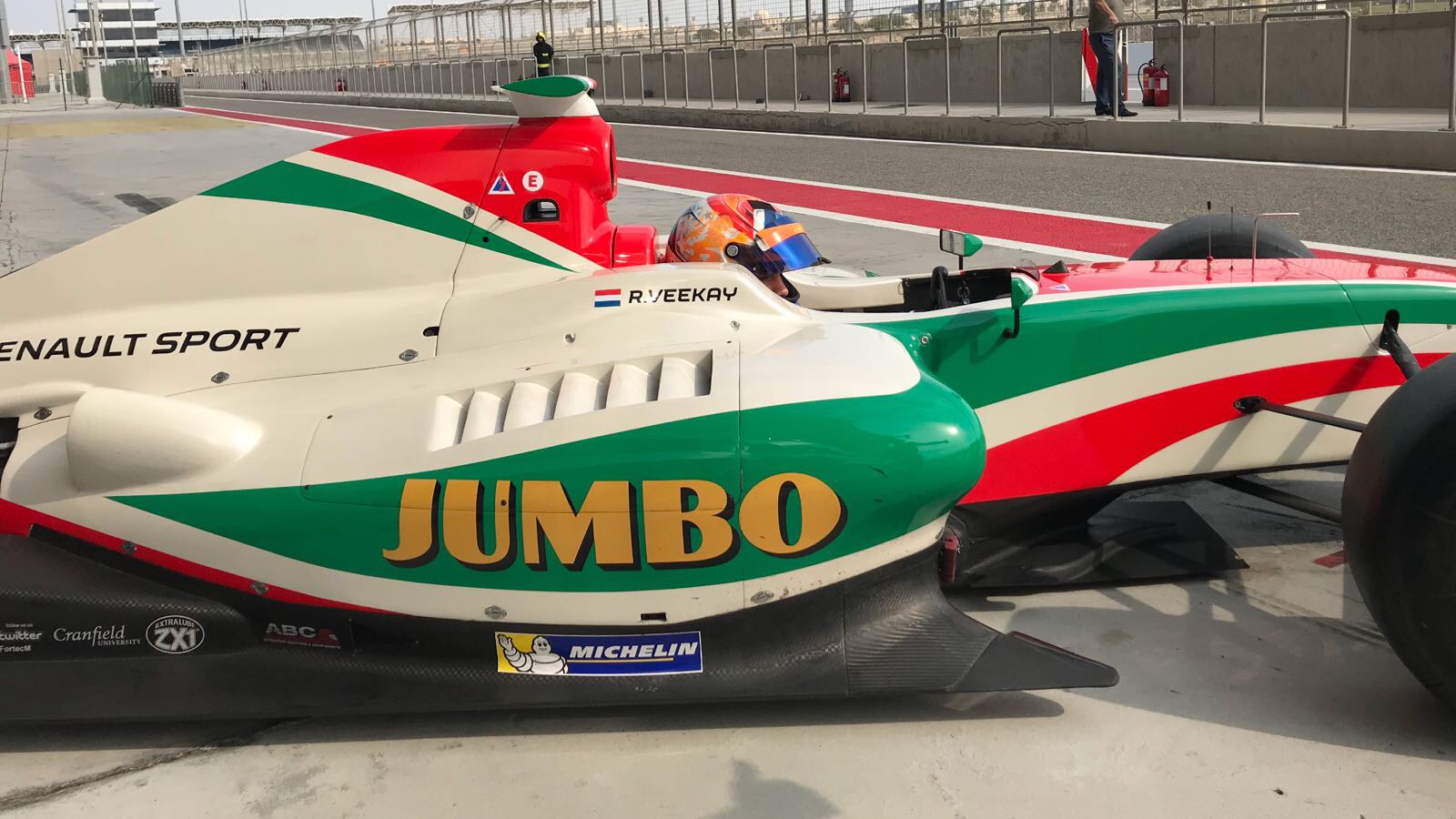 VeeKay felt good looking back on both tests. "Driving the LMP2 car was an amazing experience. The car is quite a bit heavier and requires a driving style that is very different from that of a single-seater. Very educational, so I was pleased with the result. I felt right at home in the World Series car, which has a lot of downforce. Of course it feels great to beat the guys that have been driving this car all season. A shame about those final few laps as I felt there was more to come. My pace was great, though, and it was a wonderful experience."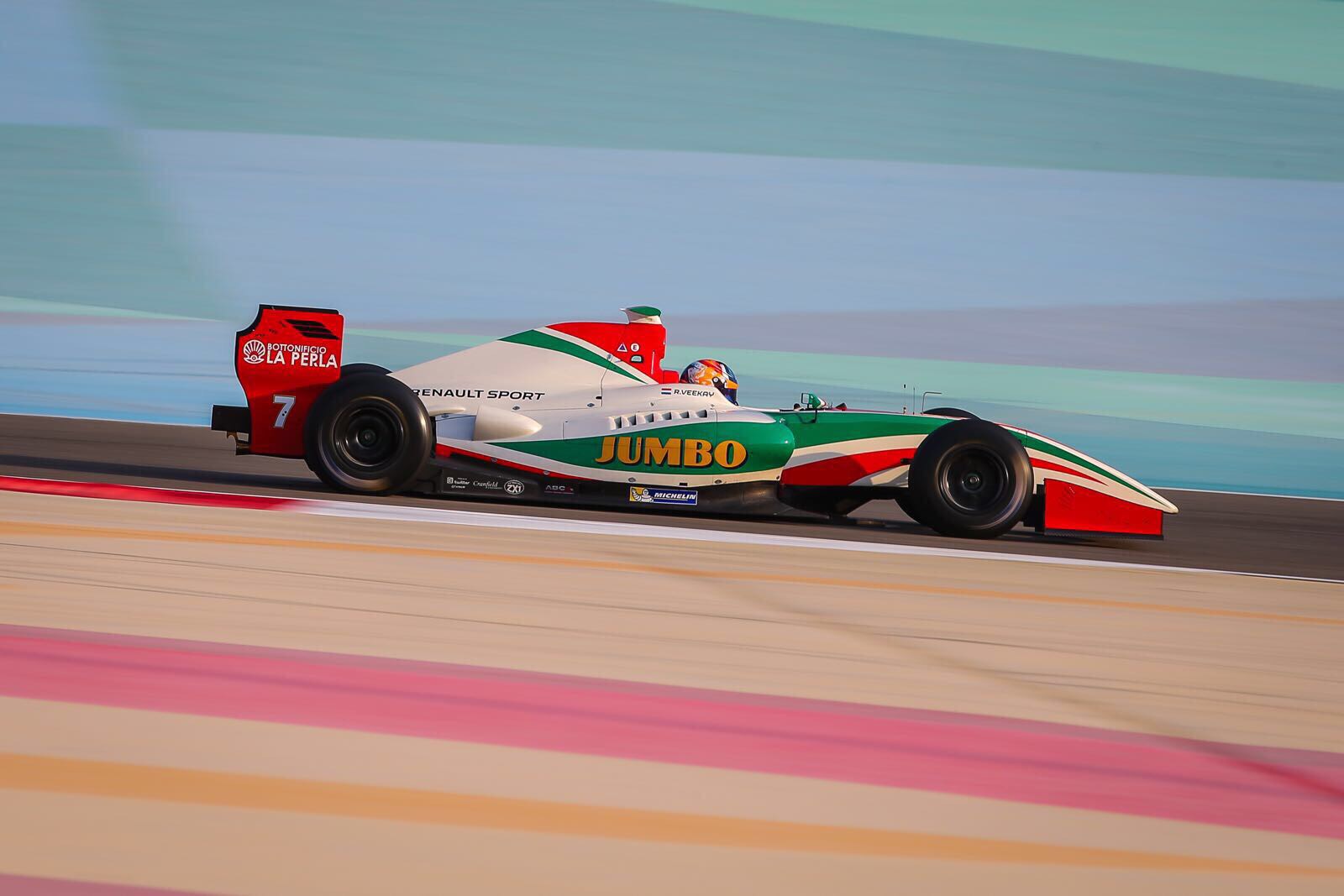 Van Kalmthout will now sit down to reflect on all his new experiences before sorting his options for next season. The KTF driver will be out again on 8 December when the second round of the MRF Challenge is scheduled at Dubai.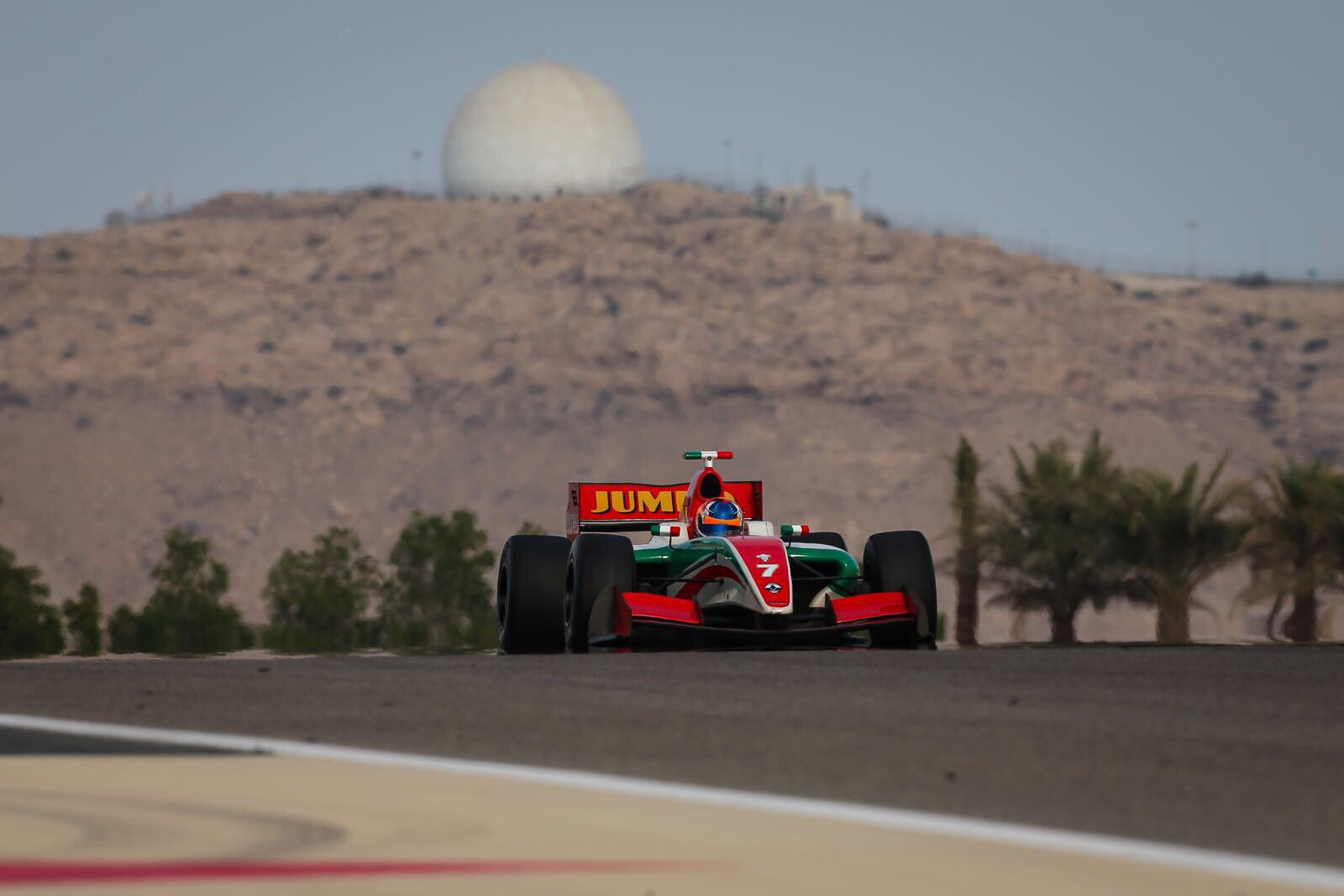 This season, Rinus van Kalmthout is supported by Jumbo and the KNAF Talent First programme.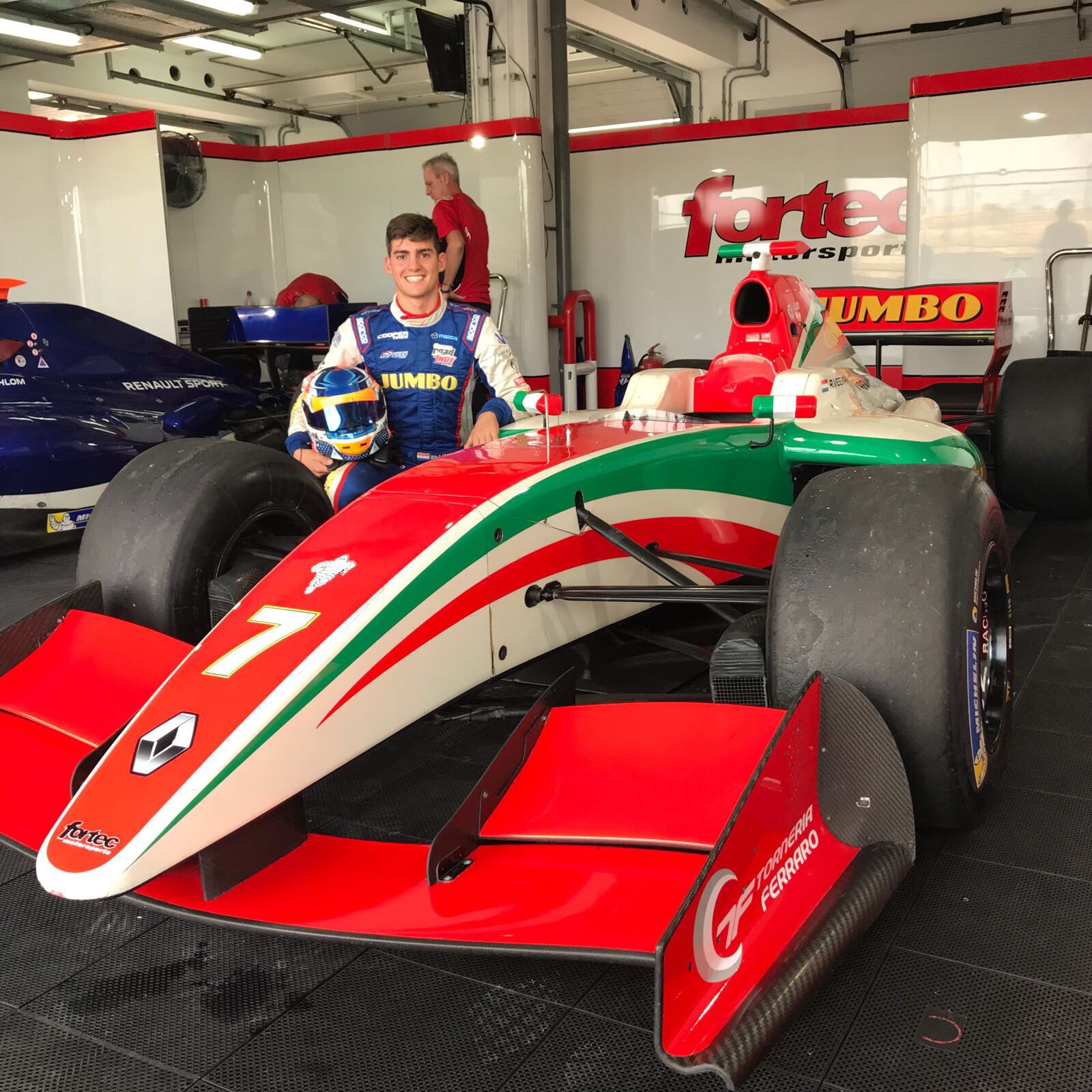 More information: www.rinusvankalmthout.com
Facebook: FollowRVK
Photos: Dutch Photo Agency and others