Rinus VeeKay Victorious at Portland International Raceway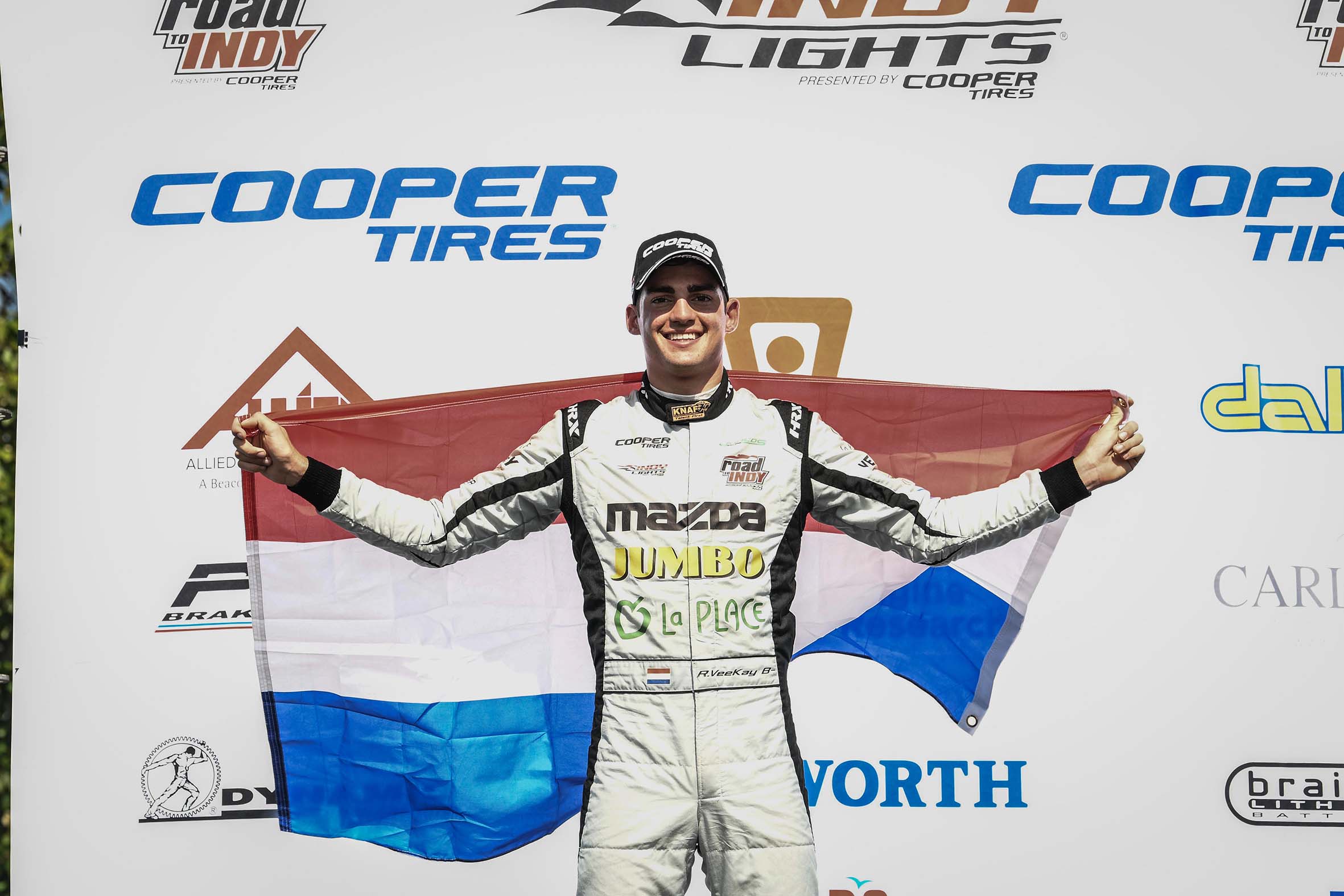 Portland International Raceway was the host for Rounds 15 and 16 of the 2019 Indy Lights Presented by Cooper Tires Championship, and Rinus VeeKay once again proved to be in sensational form throughout the event.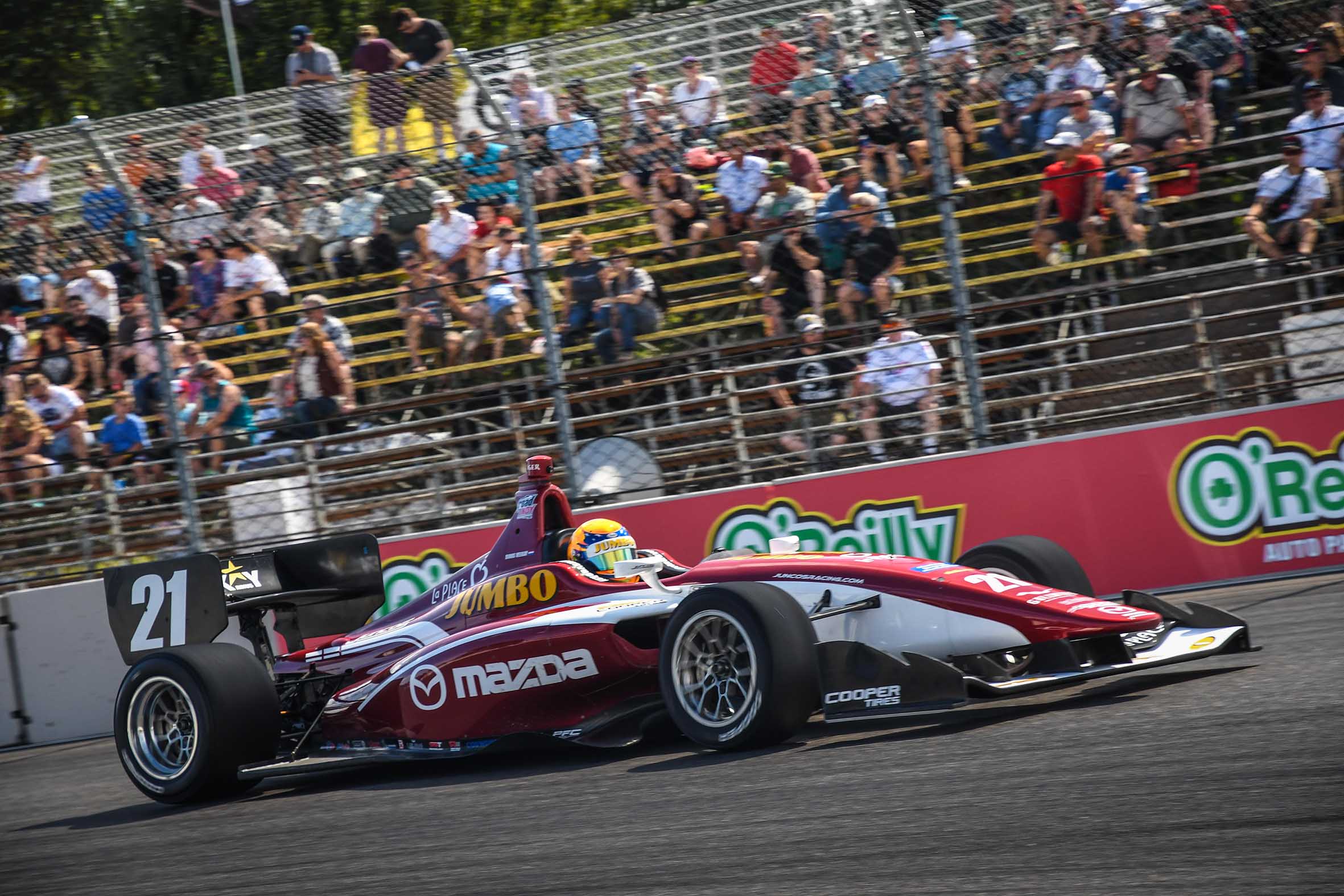 Returning to the venue where VeeKay secured the 2018 Indy Pro 2000 title, as well as having enjoyed a successful NTT IndyCar Series test with Ed Carpenter Racing last month, the Mazda Motorsports scholarship driver was keen to get back to winning ways in his Juncos Racing prepared Indy Lights machine.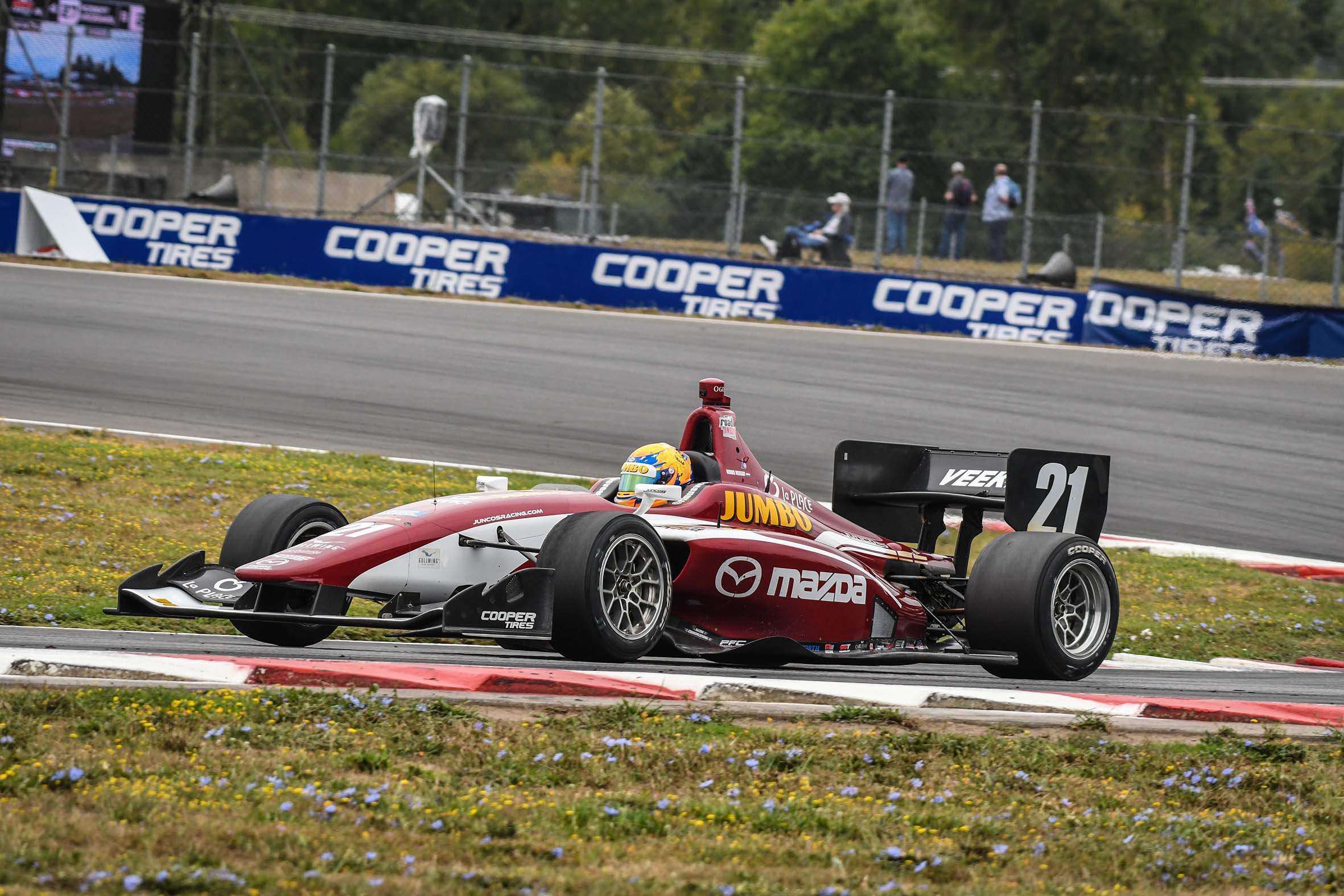 After a close fought battle with championship rival Oliver Askew in both qualifying sessions, VeeKay secured pole position for both races, with a gap of 0.0001 seconds in second qualifying proving to be the tightest in series history.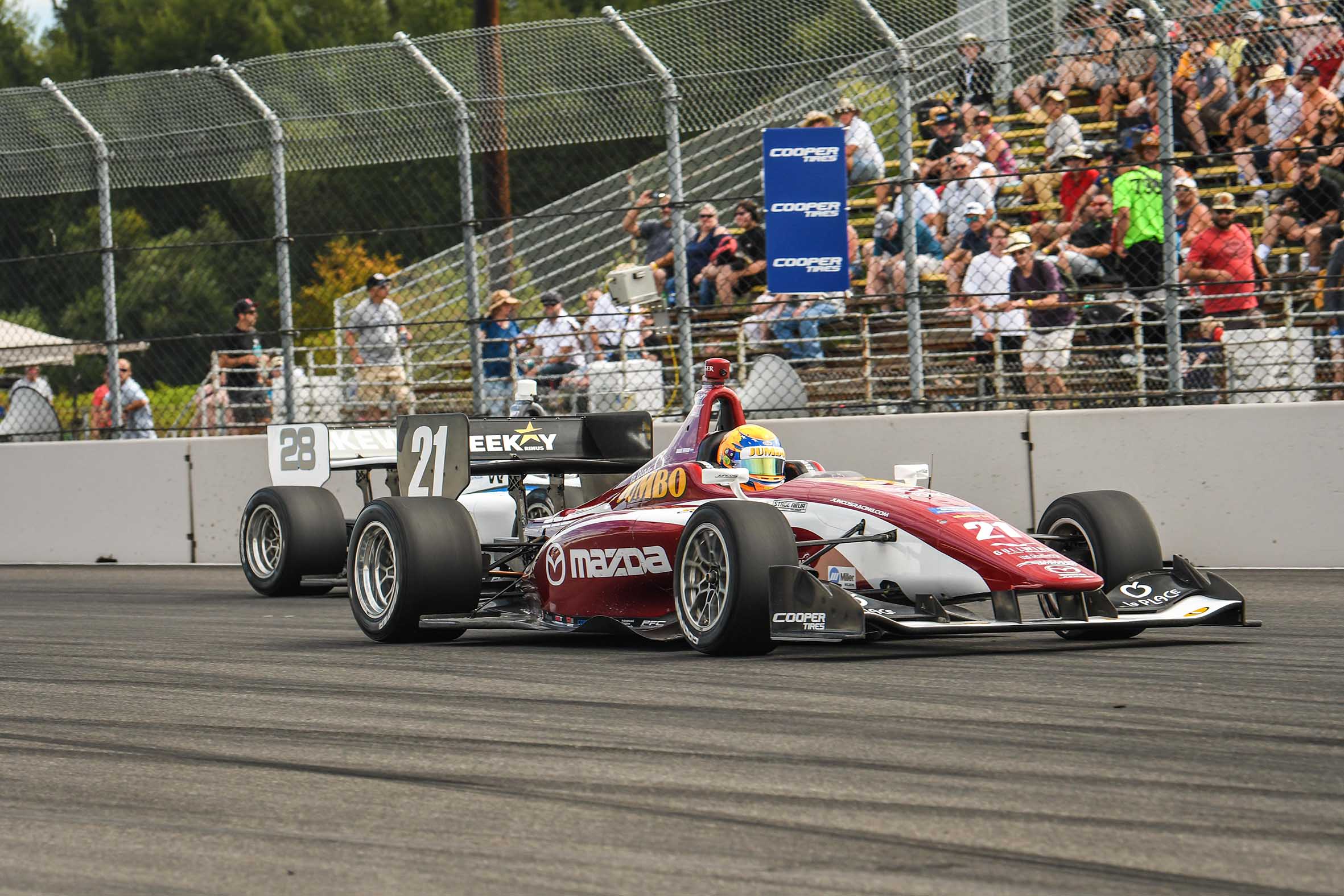 In front of a packed crowd on Saturday afternoon, it was VeeKay who got the best start in Round 15. After some jostling for position in the early stages, the Dutchman went on to lead every lap, setting the fastest lap of the race at 1:03.155 in the process to secure his fourth Indy Lights win of the year in dominant fashion.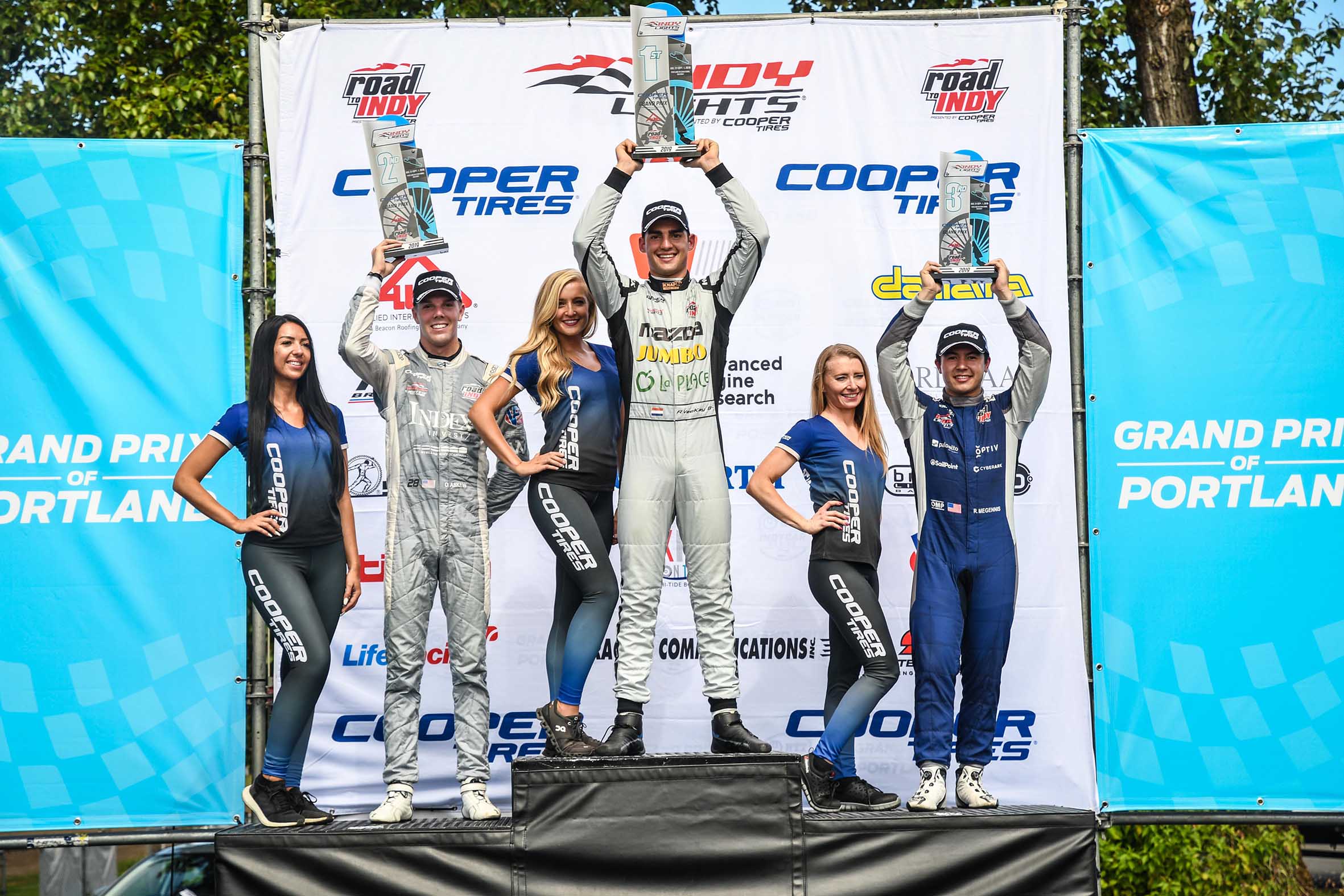 "I had a great first race," said VeeKay, who also enjoys the support of LaPlace, Team Netherlands/KNAFTalentFirst and Gullwing Racing Insurance. "I started on pole but had to fight in the first few laps. Fortunately, I was able to drive away and bring home the win. Overall, it was a difficult win on a day like Saturday after hearing what happened to Anthoine Hubert. It felt right to dedicate my win to him in his honor."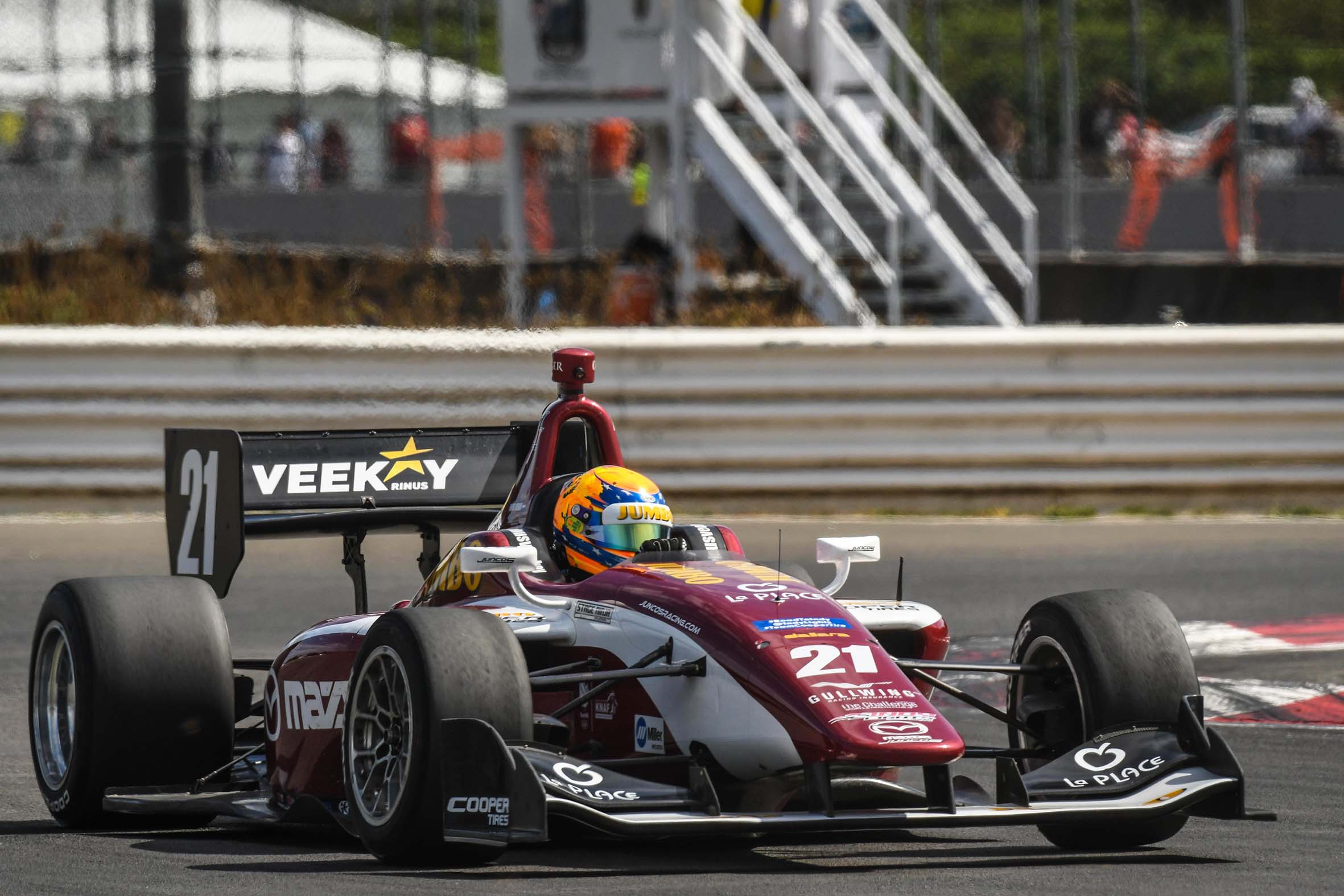 Round 16 on Sunday morning saw VeeKay line up on the pole position once again, ahead of championship rival Oliver Askew and HMD Motorsport's Toby Sowery. After an early caution period, Sowery, on push-to-pass and fitted with new tires, was able to slip past VeeKay and establish a lead after the re-start. The JUMBO backed driver was soon into a rhythm and set about hunting Sowery down for the remainder of the 35-lap encounter. Having set the fastest lap of the race, VeeKay was soon on Sowery's gearbox and they both enjoyed an entertaining battle for the lead. Sowery had just enough to hang on, and VeeKay brought home a second-place finish, only 0.4 seconds behind Sowery at the finish line to round off an excellent weekend.
"Race Two started off strong. I lost first position but ended up finishing second. It will be challenging to beat Oliver at the end of this, but I am happy to gain more points in the championship. I showed everything I could and that's something to be proud of."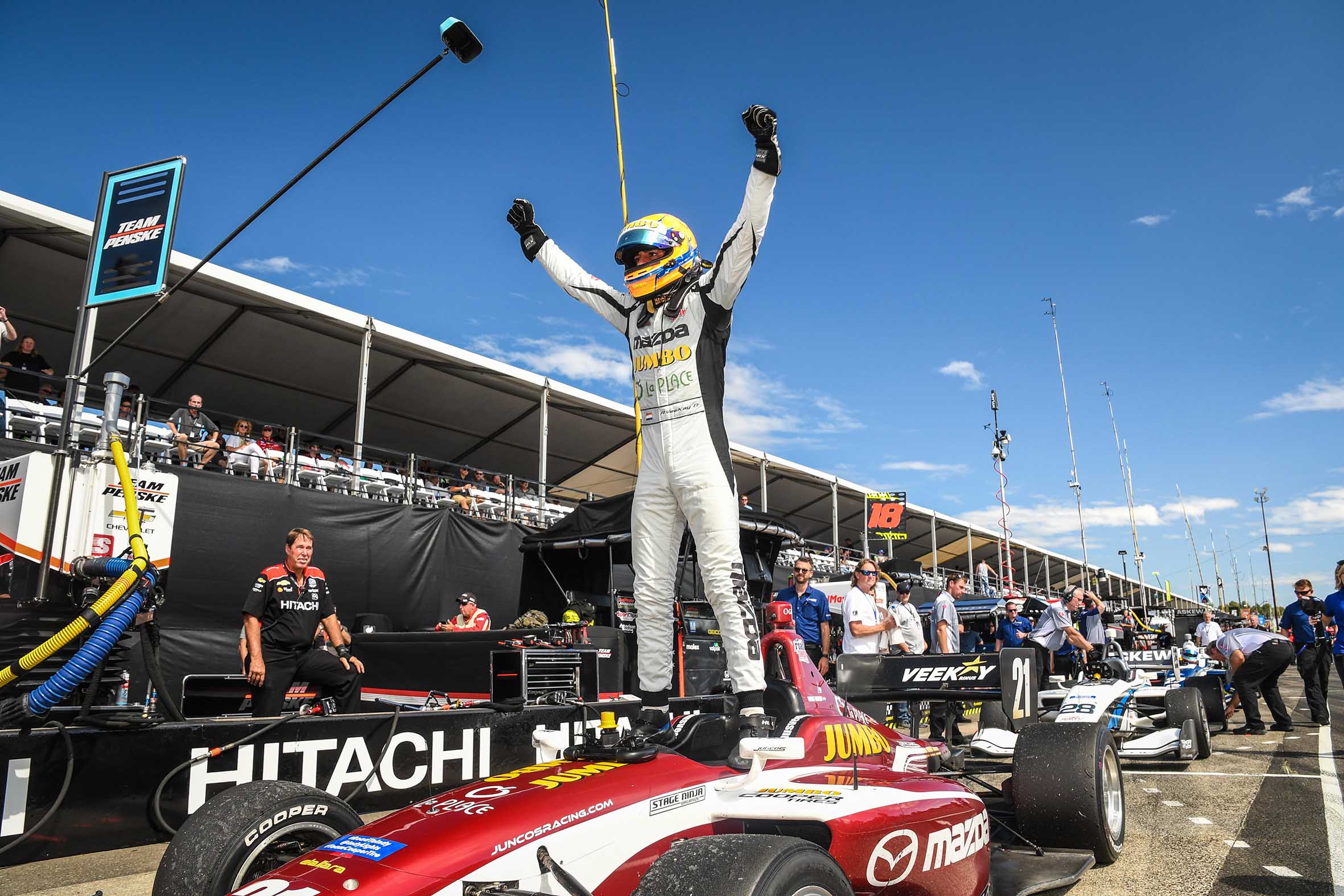 Attention now turns to the final event of the season for VeeKay, as the Indy Lights Championship concludes at the historic and beautiful Weathertech Raceway Laguna Seca with Rounds 17 and 18, September 20 - 22.