Rinus VeeKay With Impressive Rookie Run at 104th Indianapolis 500
After an impressive start to his rookie NTT INDYCAR Series campaign, Rinus VeeKay once again proved his credentials with a superb display throughout the 104th Running of the Indianapolis 500.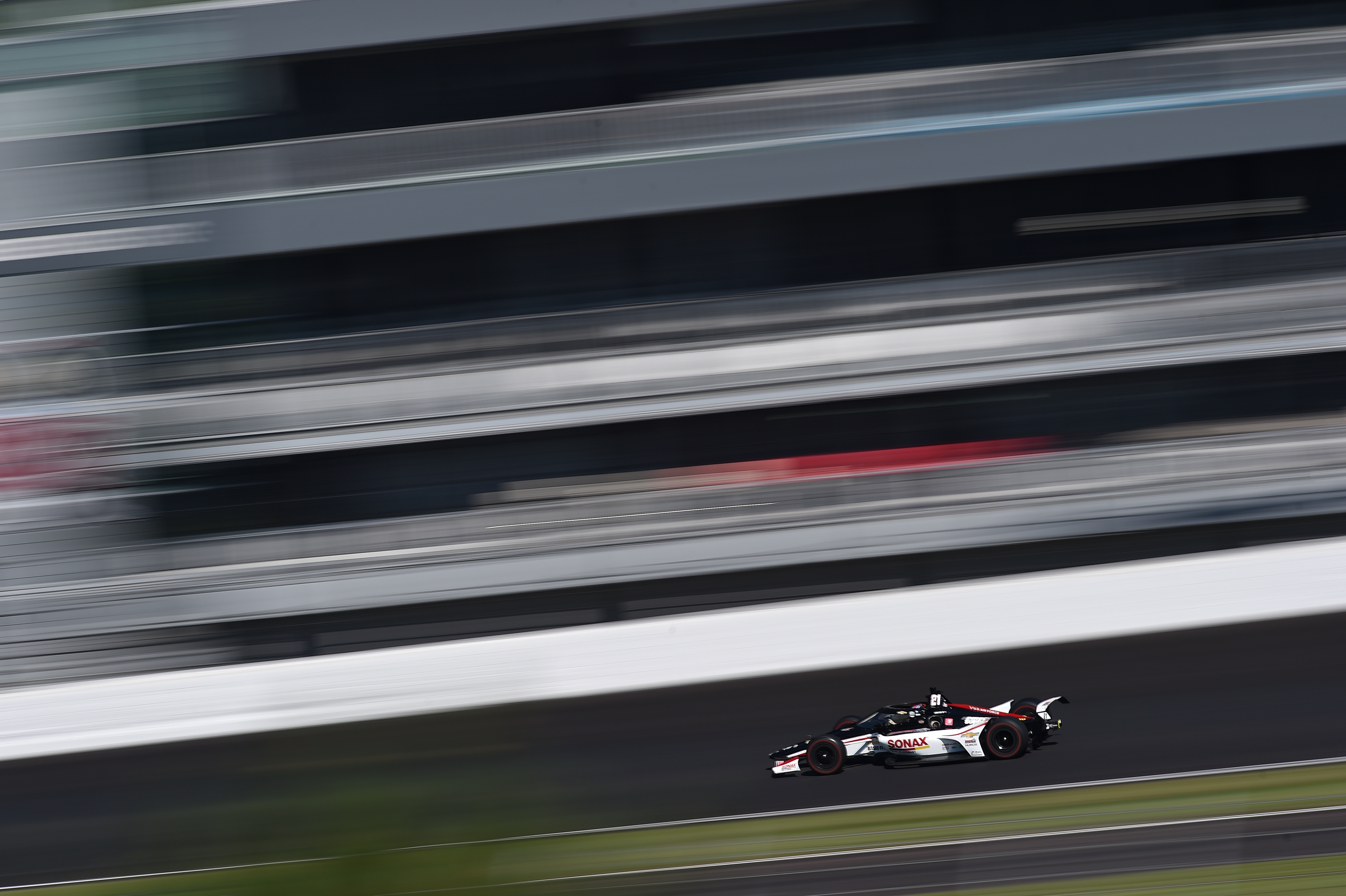 Rinus VeeKay showed impressive speed throughout his Indianapolis 500 debut (imagery courtesy of IndyCar)
After a solid week of practice, where the young Dutchman demonstrated encouraging speed and composure in traffic, VeeKay upped the ante for qualifying on Saturday last week by being the only Chevrolet powered car to progress to the Fast 9. On the following day, VeeKay and his Ed Carpenter team continued their fine form as they planted the No. 21 machine on the inside of row two, qualifying in the fourth position with a four-lap average of 230.704 mph.

By the time race day came to light this weekend, the youngest driver in the field maintained his inspired form at the drop of the green flag for his first Indianapolis 500 start. In the early stages, VeeKay exchanged positions confidently with the Honda powered cars, and by the time the race had reached the 50-lap mark, the Sonax supported driver found himself running in the third position and in contention for the race lead.

On lap 63, a minor misjudgment entering his pit box compromised his second stop of the afternoon, resulting in VeeKay re-emerging in the 29th position. Unfortunately, the incident also incurred a penalty from the race stewards, meaning the charging rookie had to return to pit lane once more for a Stop and Go penalty. Not to be dispirited, VeeKay put his head down and charged, recovering to finish a very respectable 20th in his first 500-mile race.

"Of course, everything was new to me and I didn't want to take too much risk at the start, but we were running third!" commented VeeKay, who also enjoys support from Autogeek, Jumbo, La Place, KNAF TeamNL and Basic-Fit. "The second pit stop, I came into the box and just hit the brakes a little too hard. I locked up my inside front and my biggest nightmare happened. I hit the crew guys, they work day and night for me so I feel terrible. I have already apologized to my crew, and having spoken with Glenn (mechanic), he doesn't have any major injuries which is good to hear. I made one mistake, but it was a big one. Pit stops are something I'm not as familiar with yet, but that's not an excuse. We had a great car. It got better and better and I was able to pass cars on the inside and the outside. I learned a lot, but not fully in a good way. I just want to thank the team for giving me such an amazing car, but I threw the race away. Also, I feel bad for my teammates Ed and Conor having a tough race. There were a lot of bad crashes and I'm also glad to see Spencer (Pigot) is fine."

VeeKay and his Ed Carpenter Racing team don't have long to wait until they return to action, with two Bommarito Automotive Group races at Worldwide Technology Raceway scheduled for this weekend. Fans can watch both races live on NBCSN at 3:00pm ET, August 29 and August 30.