Second in first race Detroit double header
For the second time this season, Rinus 'VeeKay' van Kalmthout finished a race in the NTT INDYCAR Series with a podium finish. The 20-year-old Dutchman stunted in Detroit with a second place.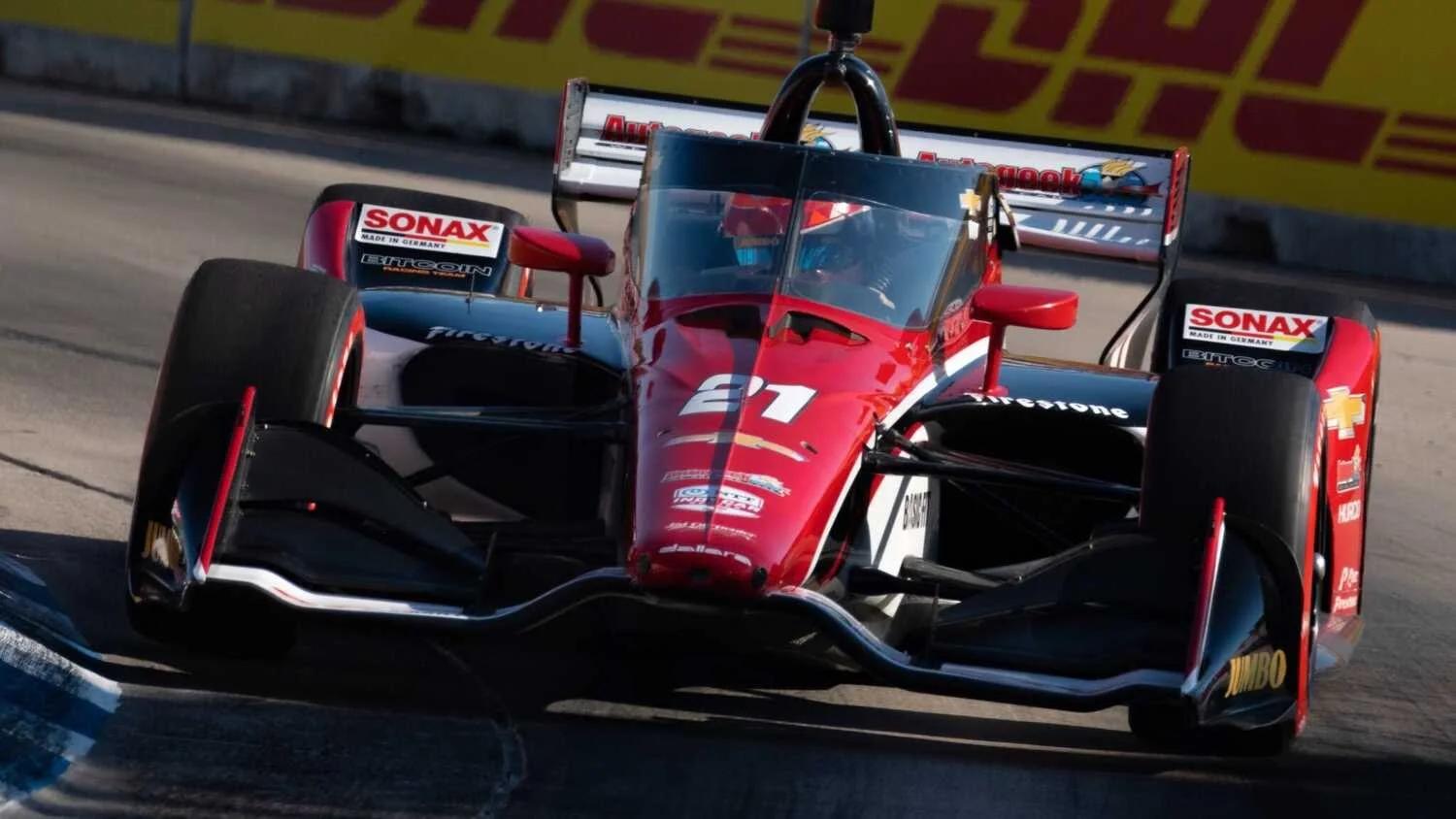 In the second weekend in June race 7 and 8 of the IndyCar season, are at the Raceway at Belle Isle Park, the street circuit in Detroit, Michigan.
The first race at The Raceway at Belle Isle Park was won by Marcus Ericsson. That means that the first seven races of the 2021 NTT INDYCAR Series season have been won by seven different drivers from seven different countries.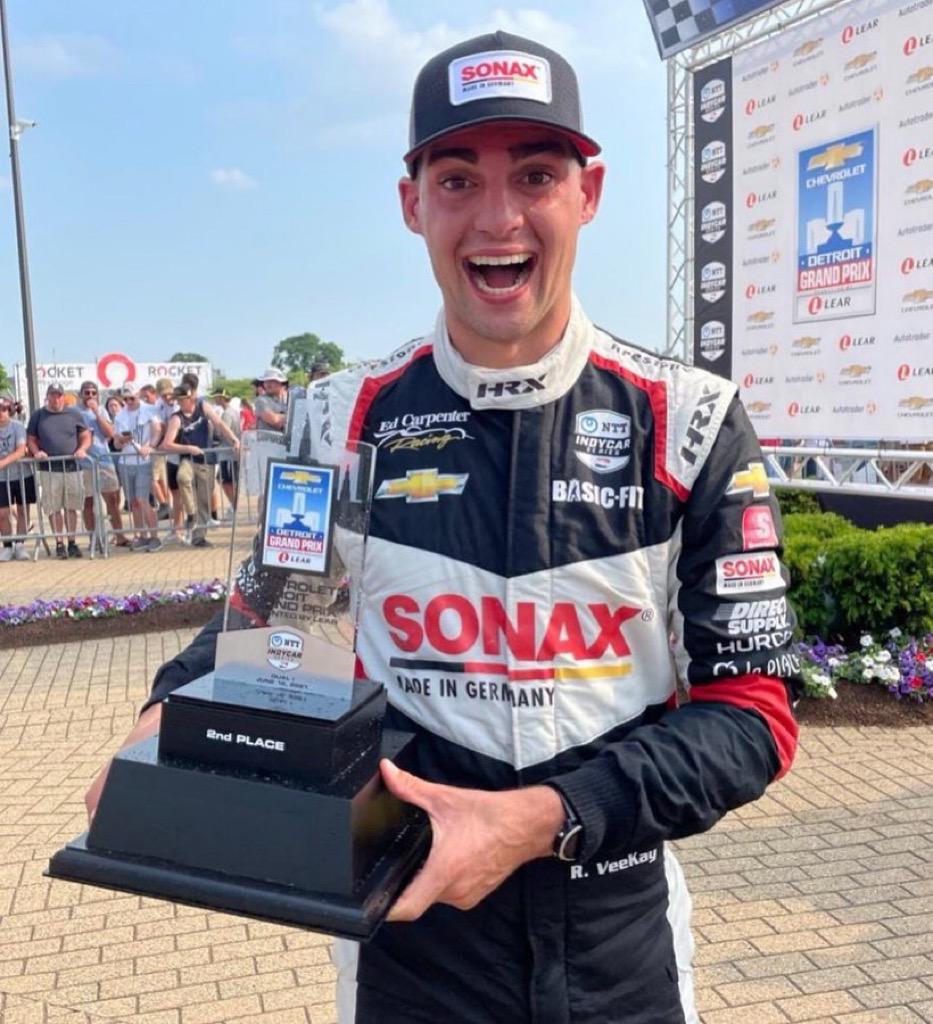 "That was crazy," VeeKay says from Detroit. "I'm really happy with this result, I honestly didn't expect that after qualifying. The car was really great today, just like the Chevrolet engine, by the way. I had the opportunity to clime up to the front and took advantage of that. Especially the last overtake makes me very happy, when I caught Sato after the second restart!"