Special orange livery for Rinus VeeKay at Indy GP
In the fifth race of the NTT IndyCar Series season, Rinus 'VeeKay' van Kalmthout won't be admired in his usual black livery with red and white touches. Instead, he will race a predominantly orange-coloured car, as his team Ed Carpenter Racing has launched a special campaign in support of children in Uganda.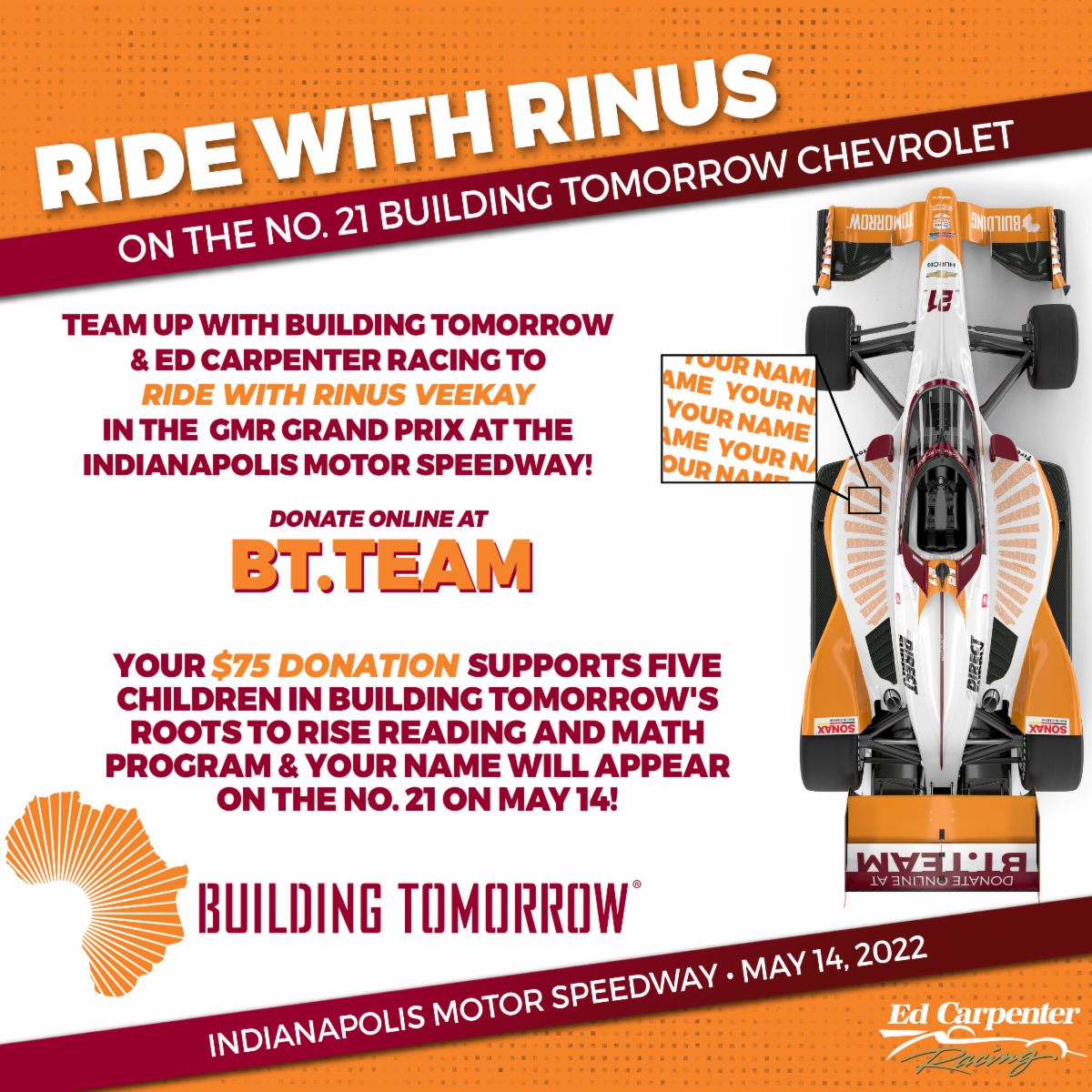 So far, the Indianapolis Motor Speedway has been the home of many of VeeKay's successes, with the 21-year-old Dutchman scoring his first IndyCar victory on Indy's Road Course while also excelling on the oval in qualifying for both the 2020 and 2021 Indianapolis 500. This year, VeeKay will race the #21 Building Tomorrow Chevrolet on the Indianapolis Motor Speedway's Road Course in the fifth race of the IndyCar season, on this occasion decked out in orange.
Building Tomorrow is an international non-profit organisation supporting literacy and numeracy for children in Uganda. Thanks to the generosity of a lifetime Building Tomorrow donor, VeeKay will drive in the foundation's colours at the Indianapolis Motor Speedway on Saturday, May 14, as Building Tomorrow and Ed Carpenter Racing have launched the 'Ride with Rinus' campaign which allows donors to join the ride for $75 (currently about €67), with each donor's name being placed on VeeKay's car.
Donations to Building Tomorrow will benefit its 'Roots to Rise' programme, a foundational learning initiative that provides basic literacy and numeracy skills to students based on their learning level rather than their age. A donation of just $75 gives donors the opportunity to put their name on VeeKays #21 Building Tomorrow Chevrolet, which also gives five children the chance to enroll in a 'Roots to Rise' camp.
Ed Carpenter Racing and Building Tomorrow share the aim to put 1500 names on VeeKay's car. That way, 7500 Ugandan children can be helped. Donations for 'Ride with Rinus' can be made via the link below.
Ride with Rinus – online donations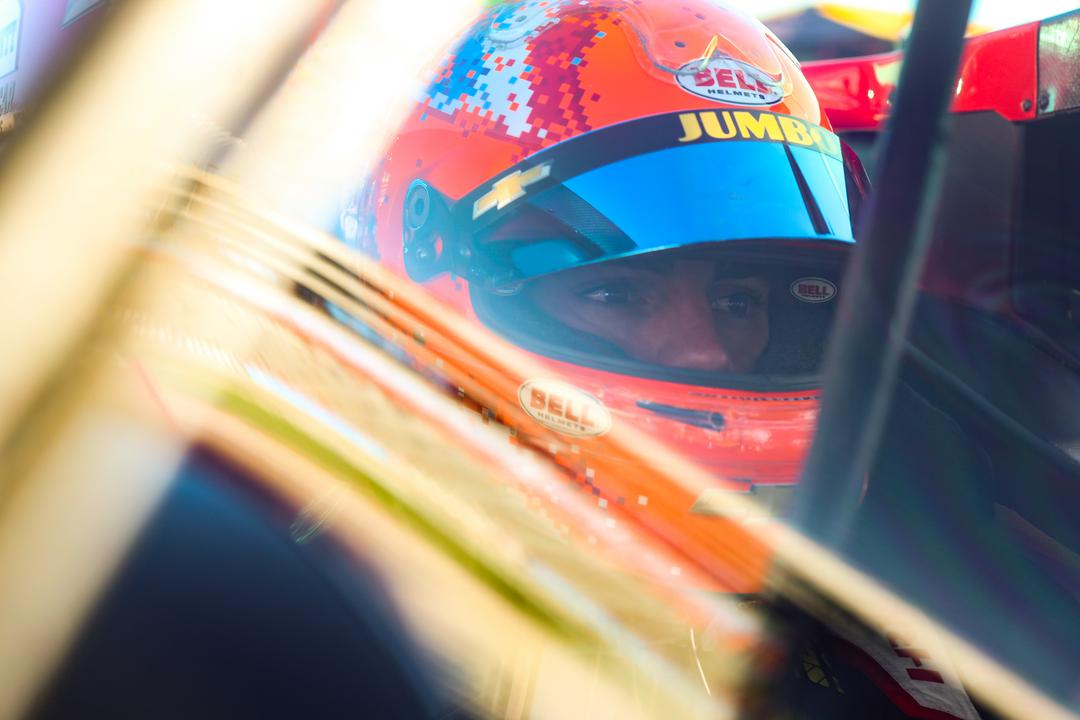 The Ride with Rinus campaign will be run online until 30 April when all names will be noted down, after which Ed Carpenter's team will transform the #21 Chevrolet into an orange car.
The GMR Grand Prix on the Road Course of the legendary Indianapolis Motor Speedway is the race that VeeKay won last year, and will be held on Saturday, May 14.