Two celebrations for Rinus VeeKay on 11 September
On September 11, Rinus van Kalmthout celebrated his 18th birthday. A great moment to ask the brand new Pro Mazda champion a few questions about his first title in motorsport. Finally at home between all trips to America, Rinus VeeKay celebrated his magnificent season as well as his birthday with family and friends.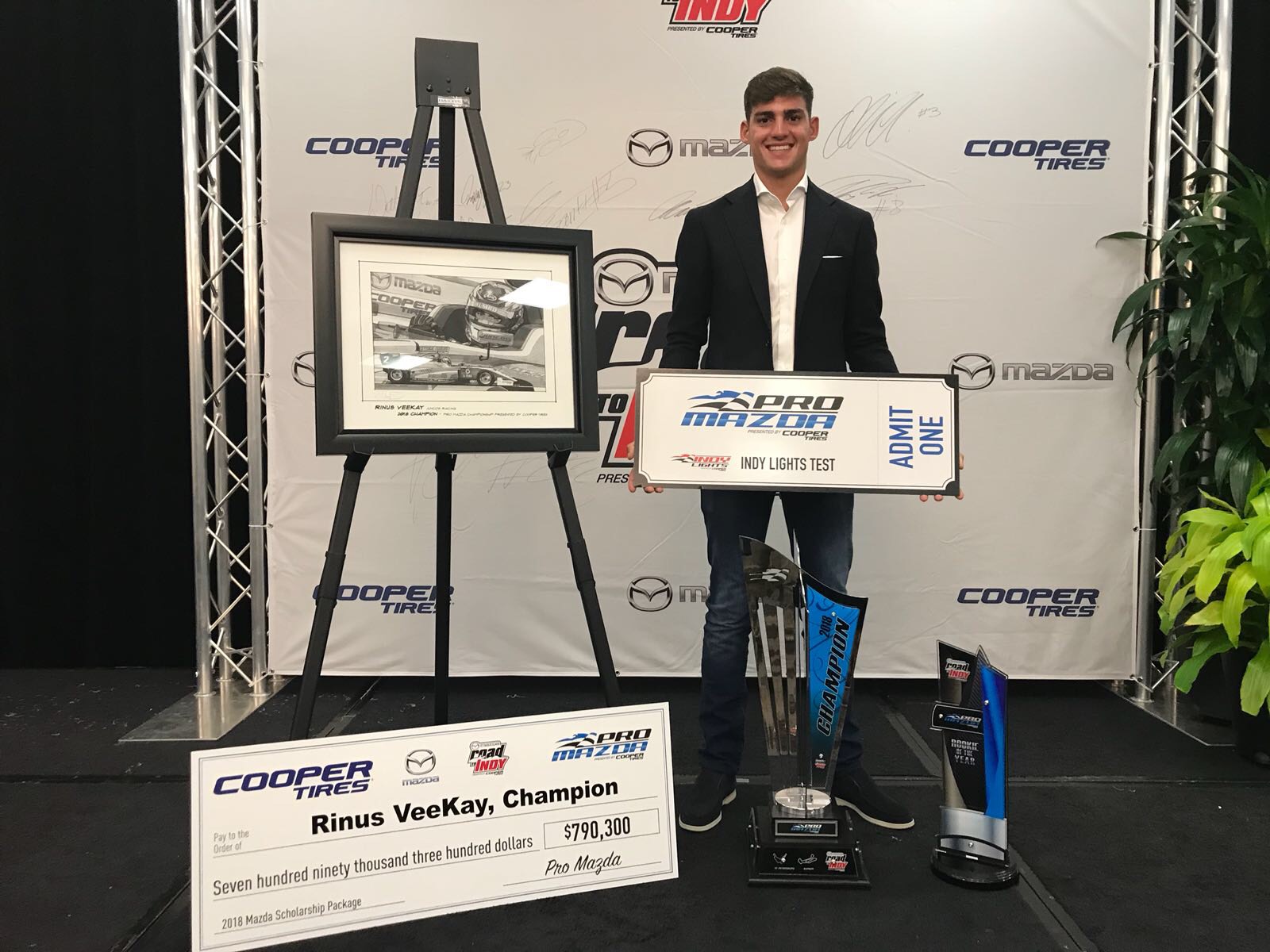 You have already won a title in a major American racing class and a prize of $ 790.300 at the age of 17. Do you realize how special that is?
No, frankly not quite. With all the joy after the last races, the gala with the prize-giving ceremony and everything that comes to mind from the media, I know of course. But that it means that I'm really going to the Indy Lights does not want to come to mind yet. I think I will when I will step into an Indy Light the first time.
Is the amount already in your bank account and what are you going to do with it?
If only it was, haha. The amount that I won is a scholarship, which means that it will be transferred by the organization to the team where I will race Indy Lights.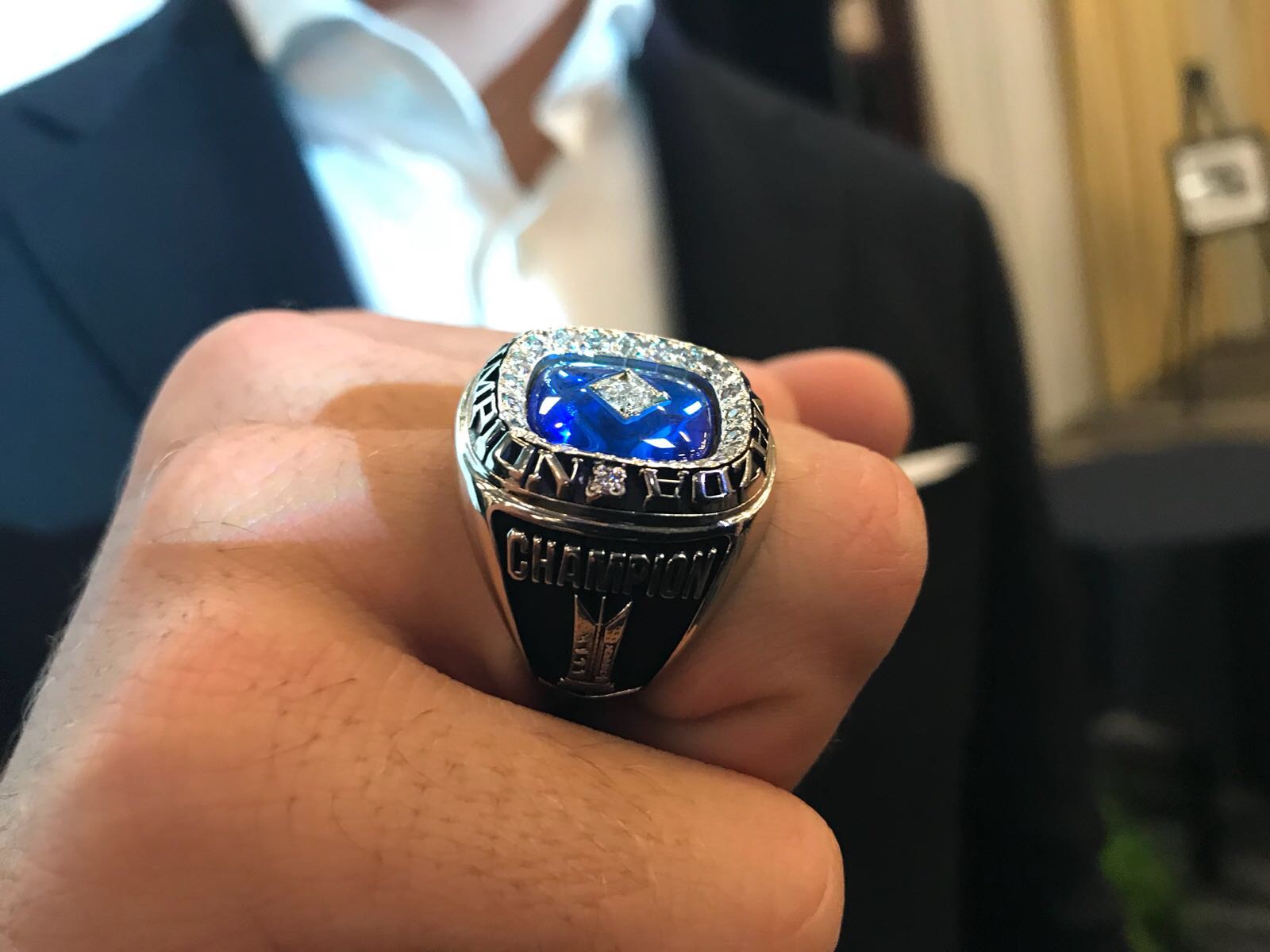 You have become champion with a 67 points lead, a huge difference.
True and I couldn't have imagined that until the Toronto races. Only then everything fell into place and I scored almost optimally.
At what stage of the season did you realize that the championship was feasible?
When I won both races at Mid-Ohio after the two wins in Toronto. Only then did I have the good feeling with the car. Together with my team Juncos Racing we were able to set up the car to my driving style halfway through the season and that was the key to success.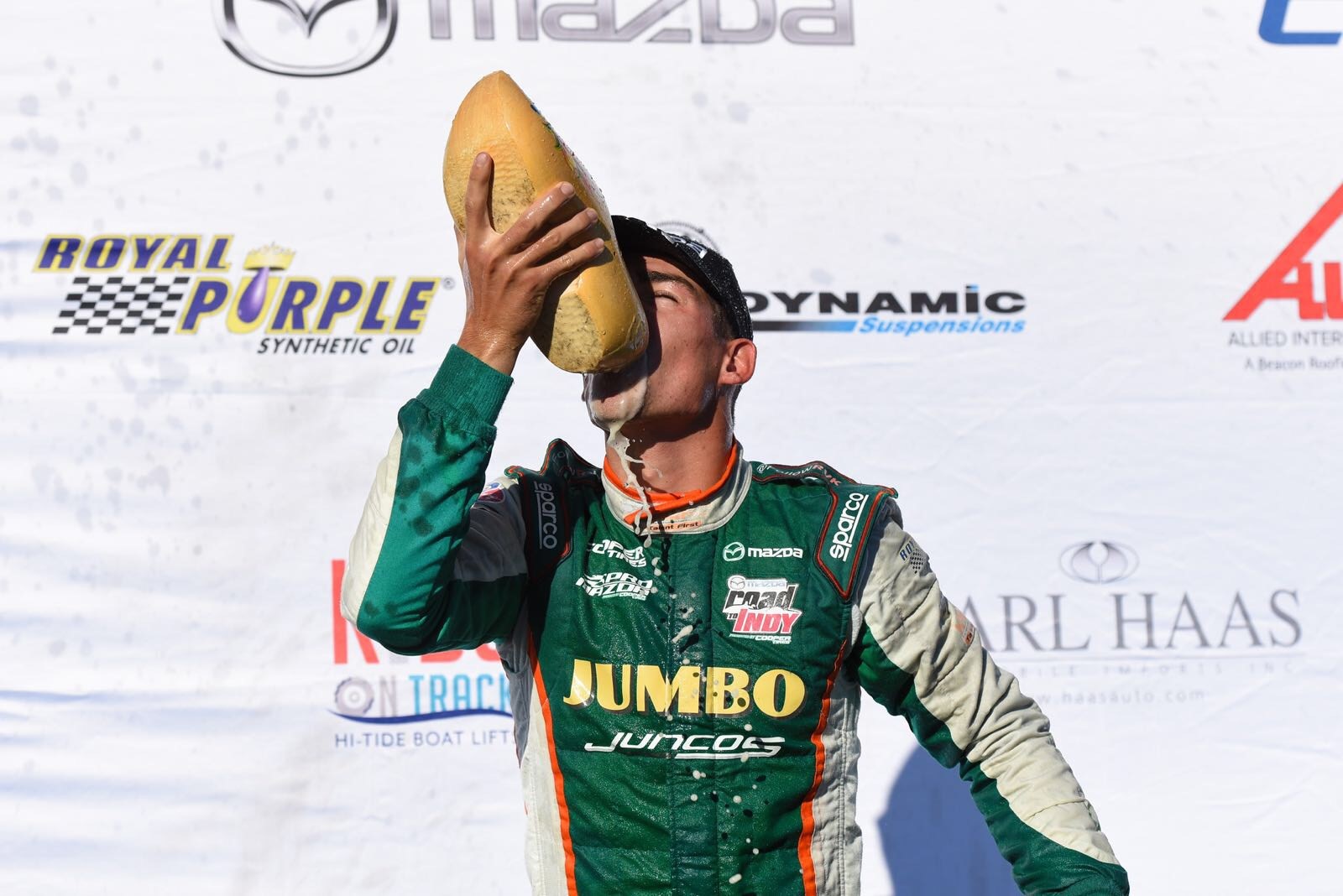 How did you get the idea to drink the champagne from a wooden shoe?
An Englishman from the technical committee came up with those clogs and I put them on. Parker Thompson poured champagne into it and that's how the 'Clogy' was born. I think we will keep on to it, because it has been picked up well by all media.
Are not all Americans now really thinking that everyone in the Netherlands is walking on clogs?
They already think so, haha!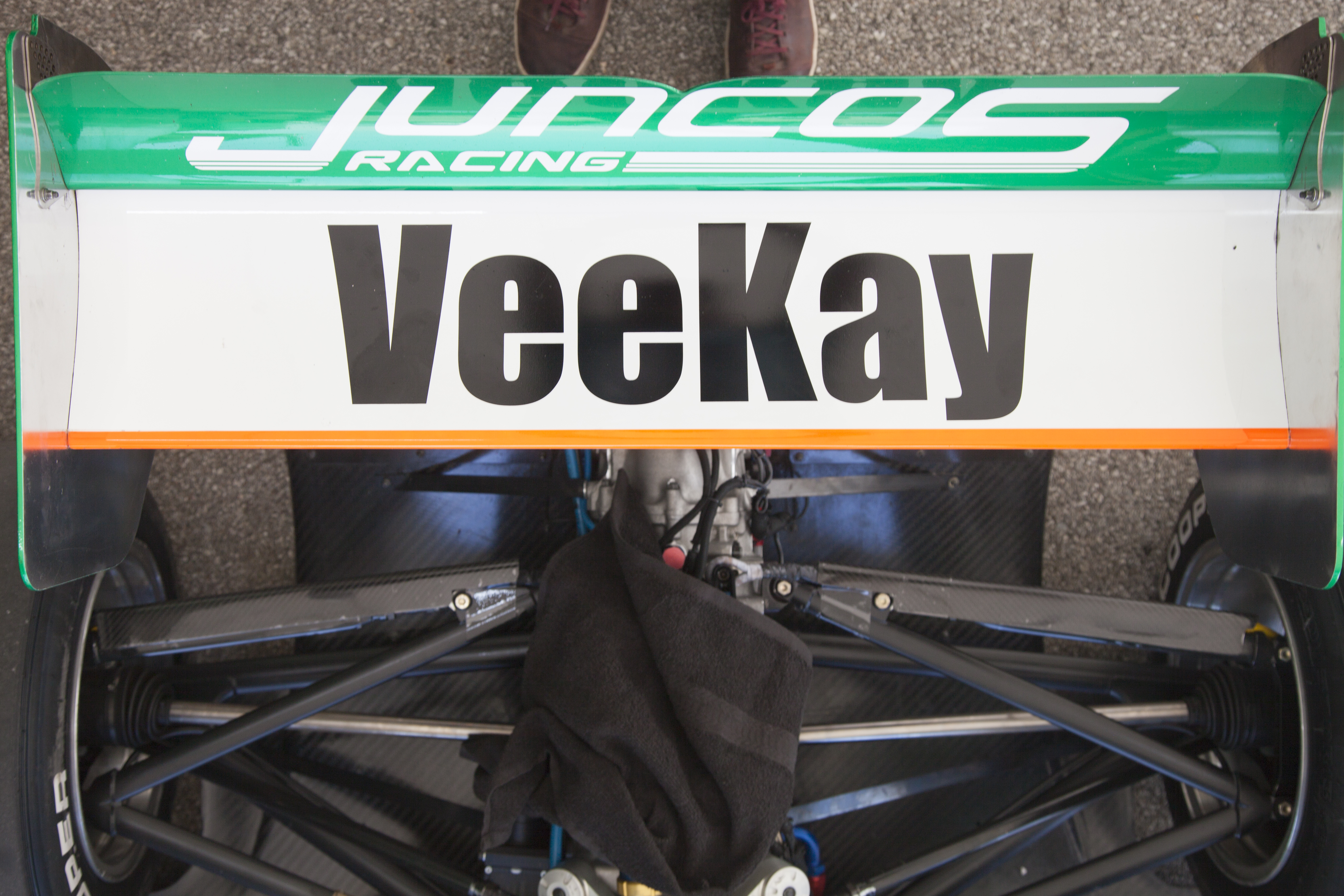 Are you accustomed to your name Rinus VeeKay in America?
Almost everyone here thinks that VeeKay is my real name. At the last press conference in Portland many Indycar drivers were present and then I told them that I am called Van Kalmthout, but that this name is so difficult for Americans to pronounce that I decided to call myself VeeKay. They thought that was great!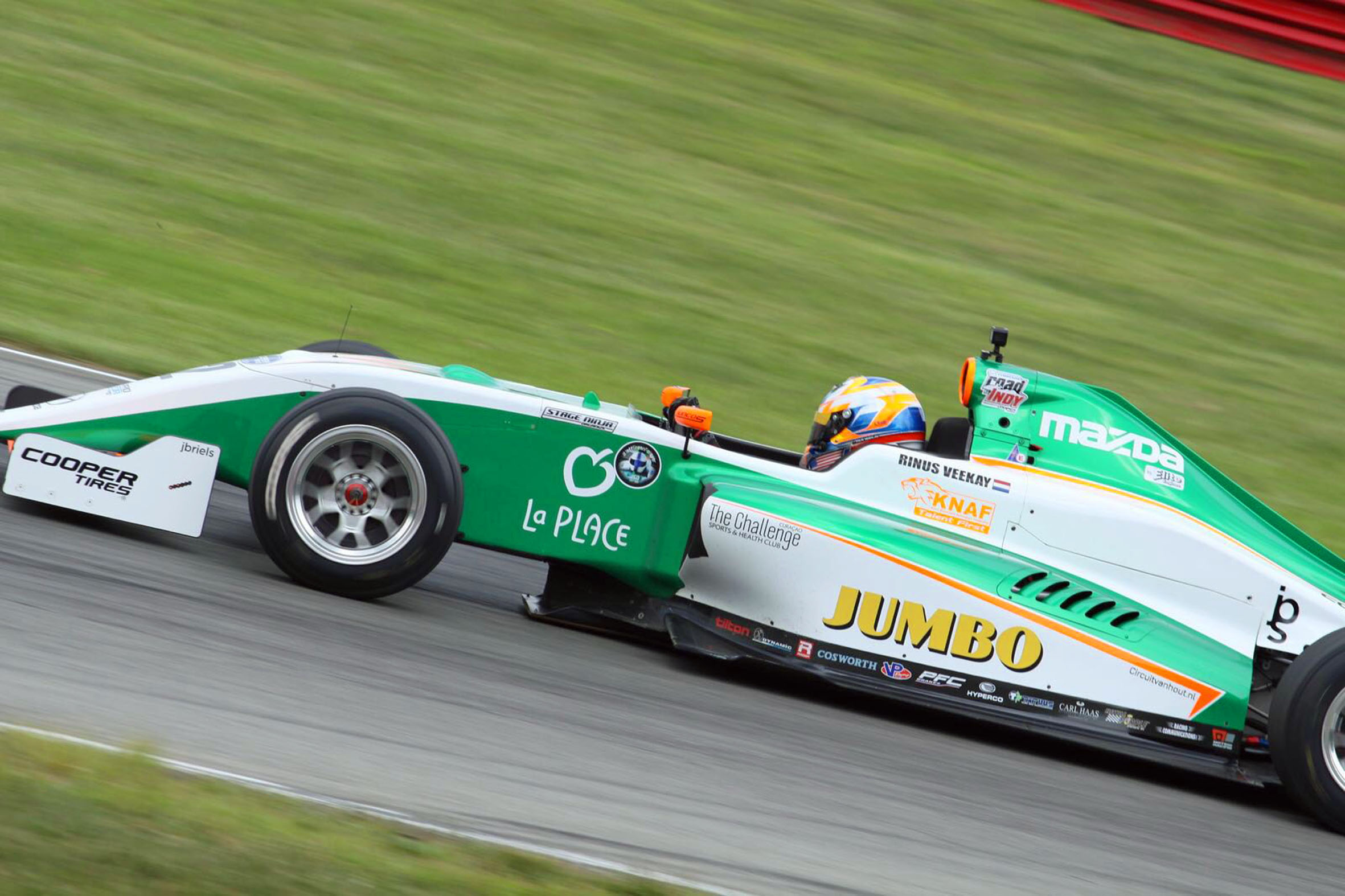 How big is the difference between the USF2000 and Pro Mazda?
Besides 100 bhp extra power, 175 in USF200 against 275 bhp in Pro Mazda, the tires are the biggest difference. The rear tire of the USF2000 is equal to the front tire of the Pro Mazda, to make the difference clear. That means a lot more grip in the races and that is what you really need with the extra power.
You have already shown that you can effortlessly switch from a car with 175 bhp in the USF2000 to a GP2 with 700 bhp in the BOSS GP. How do you do that?
Racing to the limit is the same for both cars. During the free practice you search for the right braking point and the best line to ride an ultimate lap. The speed of the GP2 is indeed considerably higher, but because the brakes are much better, the braking point is almost the same. It can not go fast enough for me.
What do you expect from the Indy Lights?
I tested with Belardi Auto Racing last season and I was the fastest driver in two sessions. My experience with the GP2 came in handy. What makes it more difficult is that the Indy Lights car has a turbo and also the tire compound is harder. I have to learn to deal with that as good as possible, so testing in advance is really very important.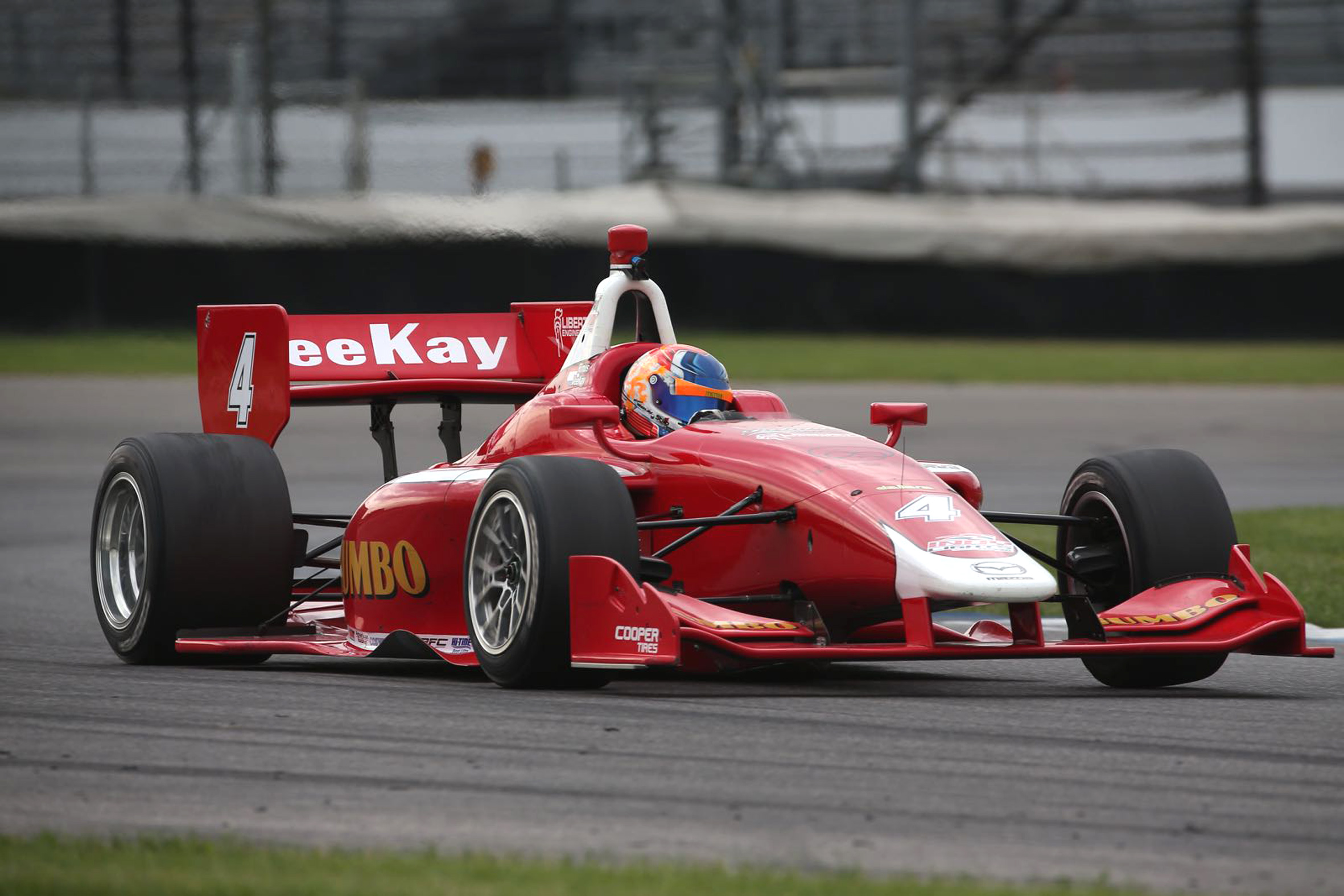 Can you compete for the title there?
This season there were actually too few participants, but the rules were adjusted to make it more interesting for teams and drivers. Better prize money, but it is now also necessary to finish in the Indy Lights top 3 to be able to continue to the Indycar Series. There will certainly be more participants for next season. And yes, I am definitely going to do everything to fight for the title!
Will more drivers step up from the Pro Mazda to the Indy Lights?
I have heard from several Pro Mazda drivers that they are planning to do so, but only David Malukas confirmed it.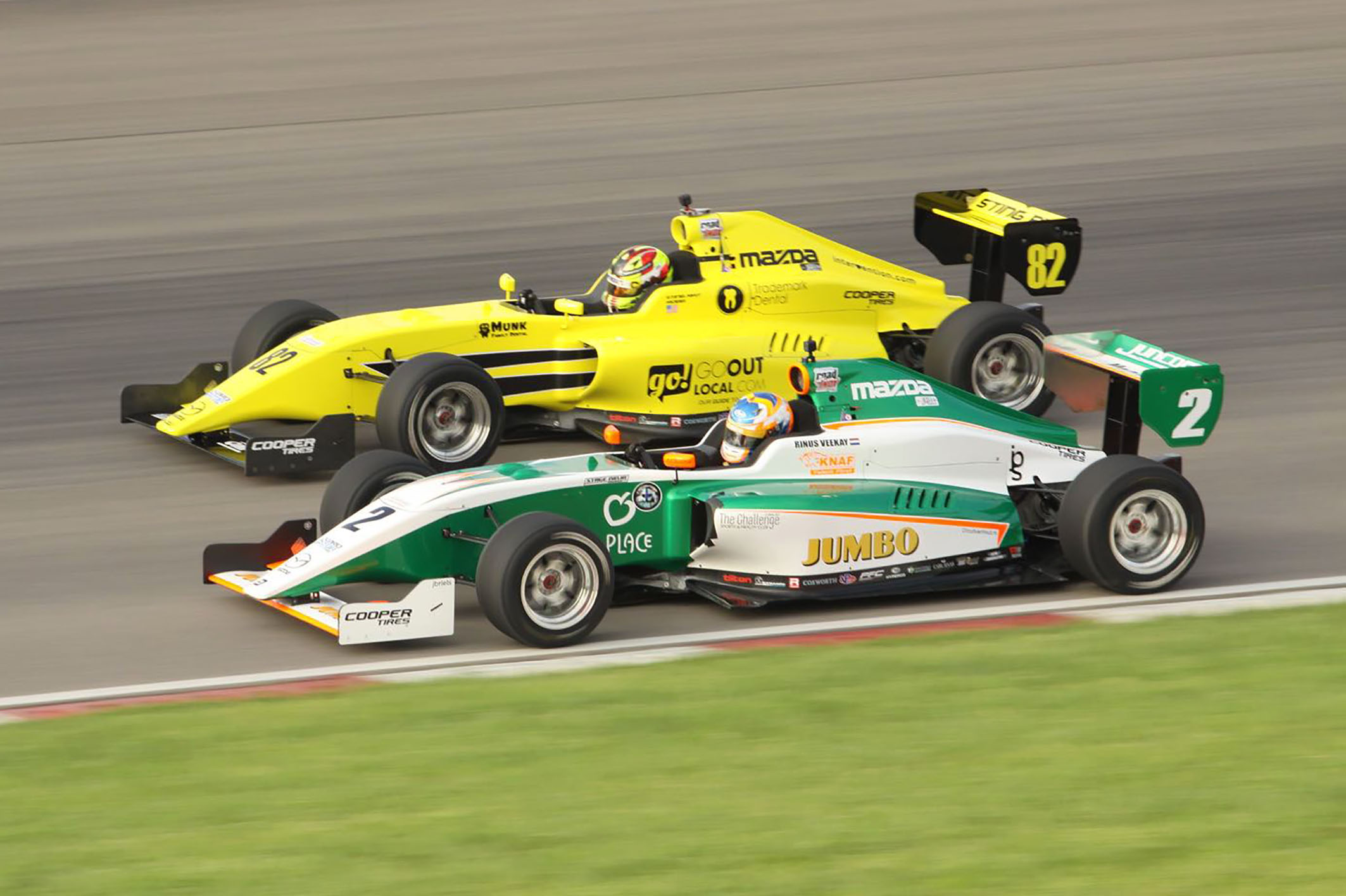 Do you already know which team you are going to?
It is not sure yet, although I have a very good relationship with Juncos. But several teams have done fantastic proposals, so we're going to consider the next few weeks about what we're going to do next season. The first official test in the Indy Lights during the Chris Griffis Memorial on 22 and 23 September will be with Juncos Racing.
What are you going to do until the new season starts?
Physical training and testing where possible.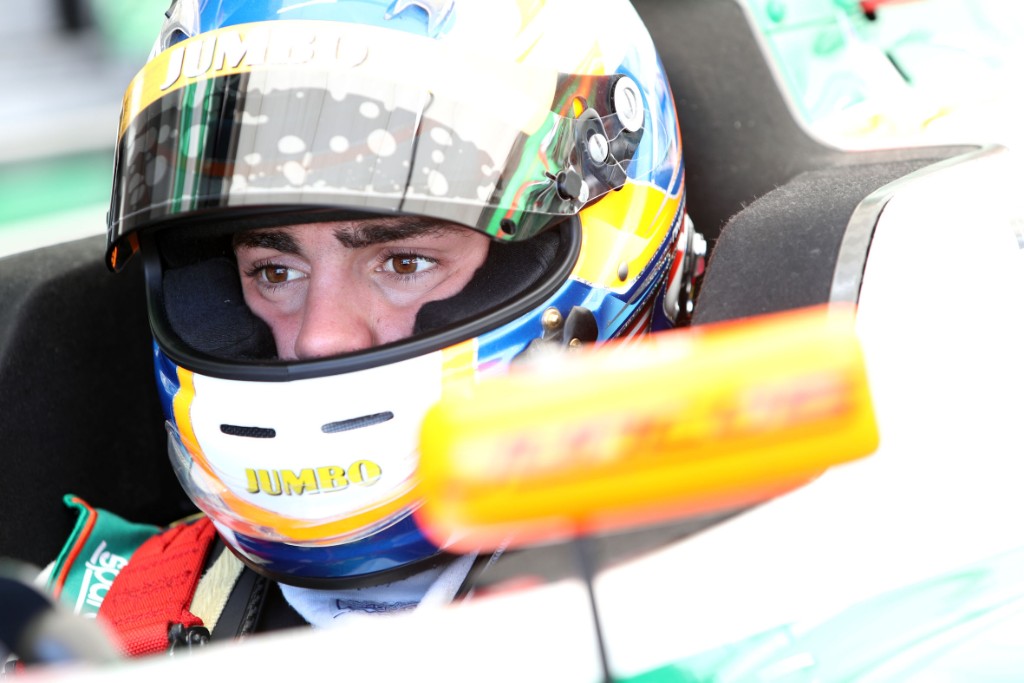 Mazda stopped, who will be the new engine supplier?
Mazda has stopped as the namesake of the Road to Indy program, but I do not expect a new engine supplier to arrive. So the Mazda engine will also be the power source next season.
Are you already famous in America?
At the circuit during the race weekends I can tell I'm well known. During the signing sessions I am always busy and some Indycar champions have come to me to have a chat. For example, Simon Pagenaud always comes by and I have already spoken with Will Power and Dario Franchitti. That was really cool.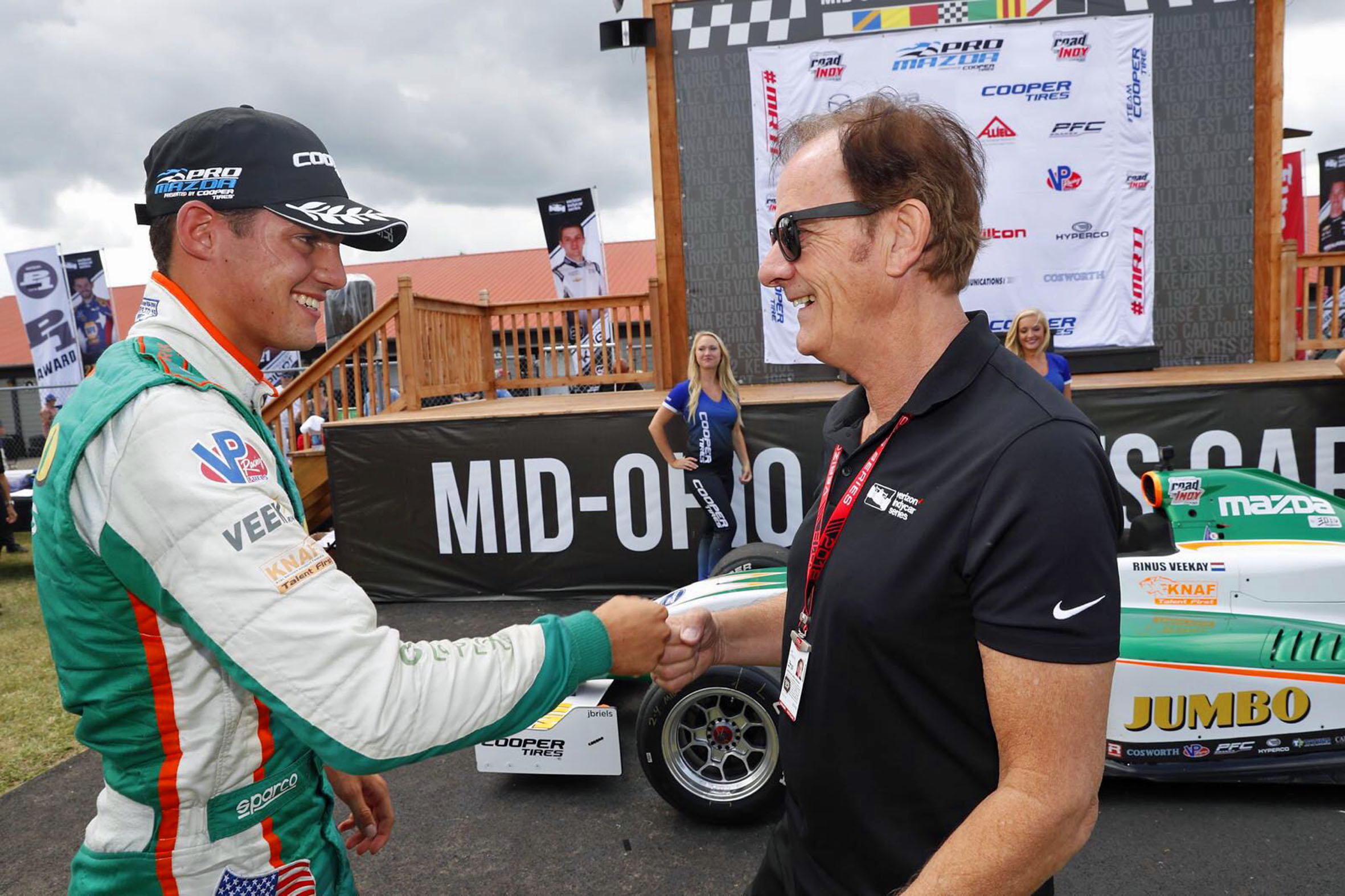 Arie is always there when you race. Will that be the same next year and how important is that for you?
Yes, Arie will continue to support me when that's possible for him. He is on race control during all events and is always there. It is really great as he helps me, sharing his experience and he gives me many tips. His experience is really important to me and I'm very proud that he calls me talented.
Today you have turned 18. Do you already have your driving license?
No, I have to do my exam early October.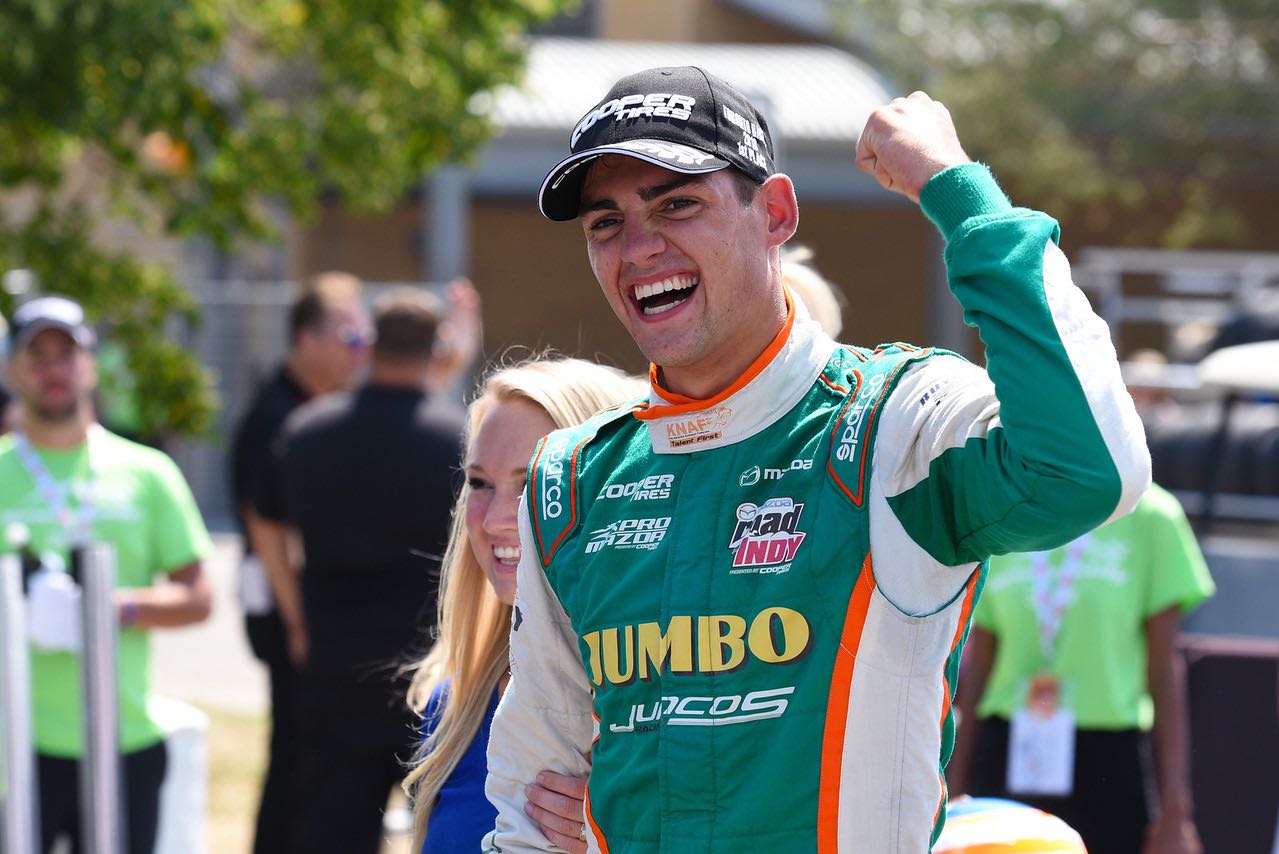 What is it like to drive in a street car, not going too fast all the time?
I drive an Audi A3 and it does not go that fast. But just in traffic I drive neatly, racing is for the circuit.
In between races, you have also obtained your MAVO diploma. Wasn't it difficult to learn for your exams in addition to racing?
I'm at a school for top athletes and with an adapted program it was possible. I did all the exams and fortunately I succeeded on all. It really was a great year, both in racing and at school.
Your goal to race in the IndyCar Series is getting close. Are you already nervous?
No, I don't feel nerves, I just keep doing my things as I am used to. That works perfectly so far. Training a lot to keep in top shape is really important. Together with my team and my personal trainer Raun Grobben we ensure that we are always optimally prepared for the races. Now my goal comes closer and closer. That was the plan and so far runs exactly as I want!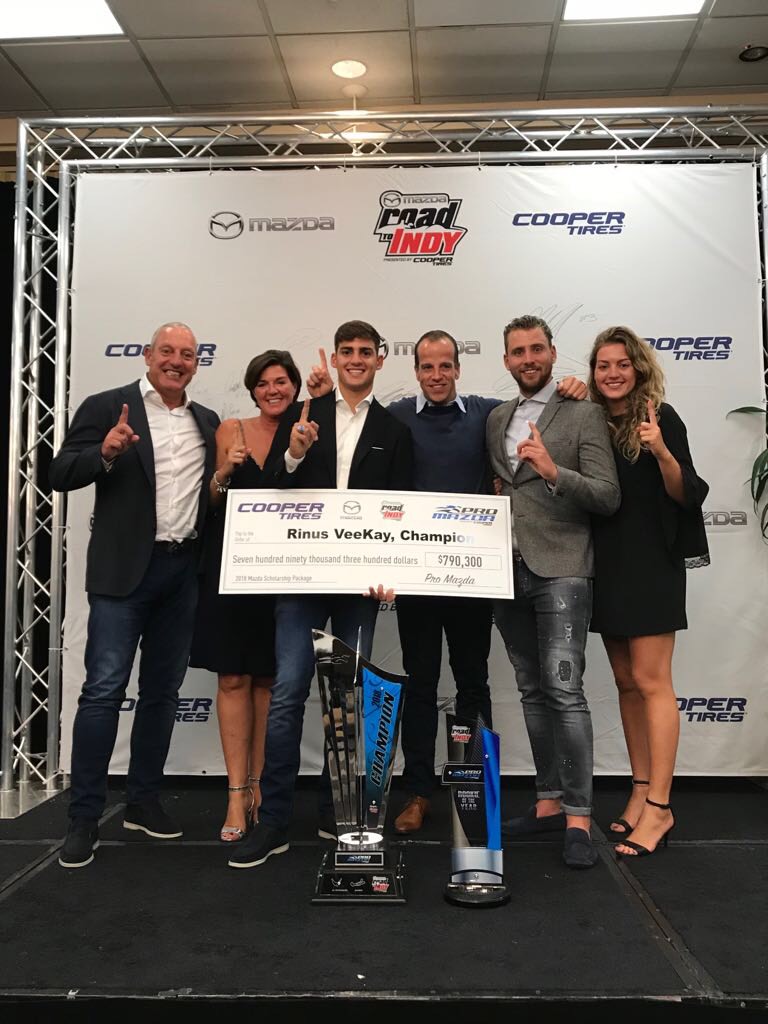 Is there anyone you want to say thanks to?
Certainly, in the first place my parents. They support me in everything and are always there for me. Really incredible what they do for me. But also Frits van Eerd and his family do a lot for me. Thanks to Jumbo and La Place my racing career in America is possible, so I am very grateful to them and also proud to announce their brands in America.