Two hectic weeks for Rinus VeeKay in preparation for new American USF2000 race series
In order to make the best possible debut in the USF2000 series, Rinus VeeKay back in August 2016 struck a deal with the experienced Carlin Motorsport team. This had joined forces for this project with US top karting team Benik. It was an immense shock when just two weeks ago it became apparent that Carlin had withdrawn from the USF2000 project. After some very successful test days at Sebring and Homestead VeeKay found himself yet another top team with Pabst Racing, so the KNAF talent will still be able to embark on his US racing adventure on March 10.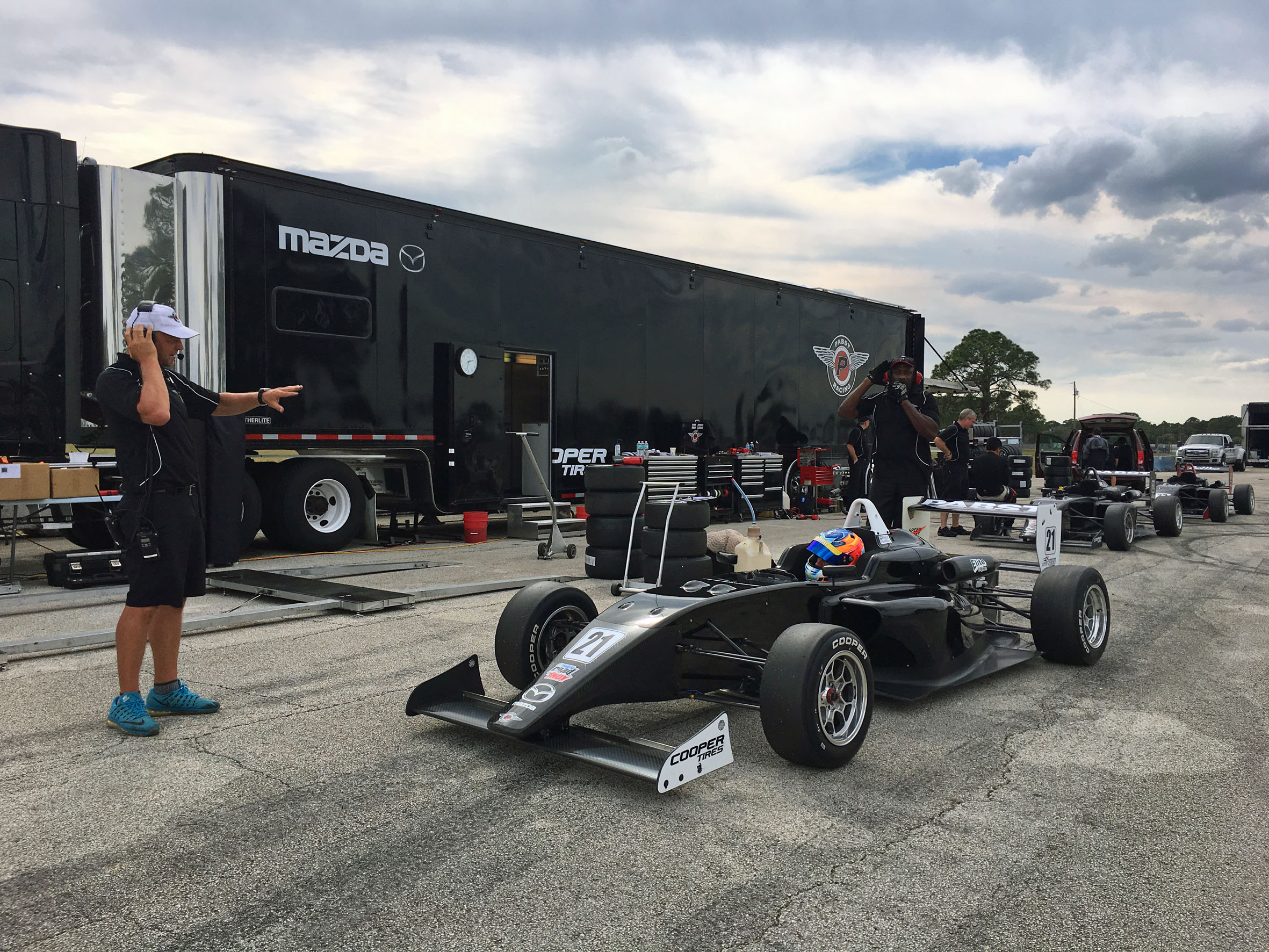 In August 2016, Rinus VeeKay and Trevor Carlin enthusiastically struck a deal to participate in the American Cooper Tires USF2000 championship together. The 16-year-old driver wanted a top drive in the championship and opted for the experienced British team of Carlin Motorsport which in the States would operate together with karting team Benik. During a string of test days, VeeKay and Carlin Benik worked on a comprehensive development program. Good steps were made that prepared both driver and car for their debut in early March 2017.
The car racing rookie even decided to forego on his final race in the MRF Challenge in India to do more USF2000 testing. Two days before leaving for Miami, however, the horrifying news arrived that Carlin had withdrawn from the USF2000 project following an unexpected breakdown in the cooperation between Carlin and Benik.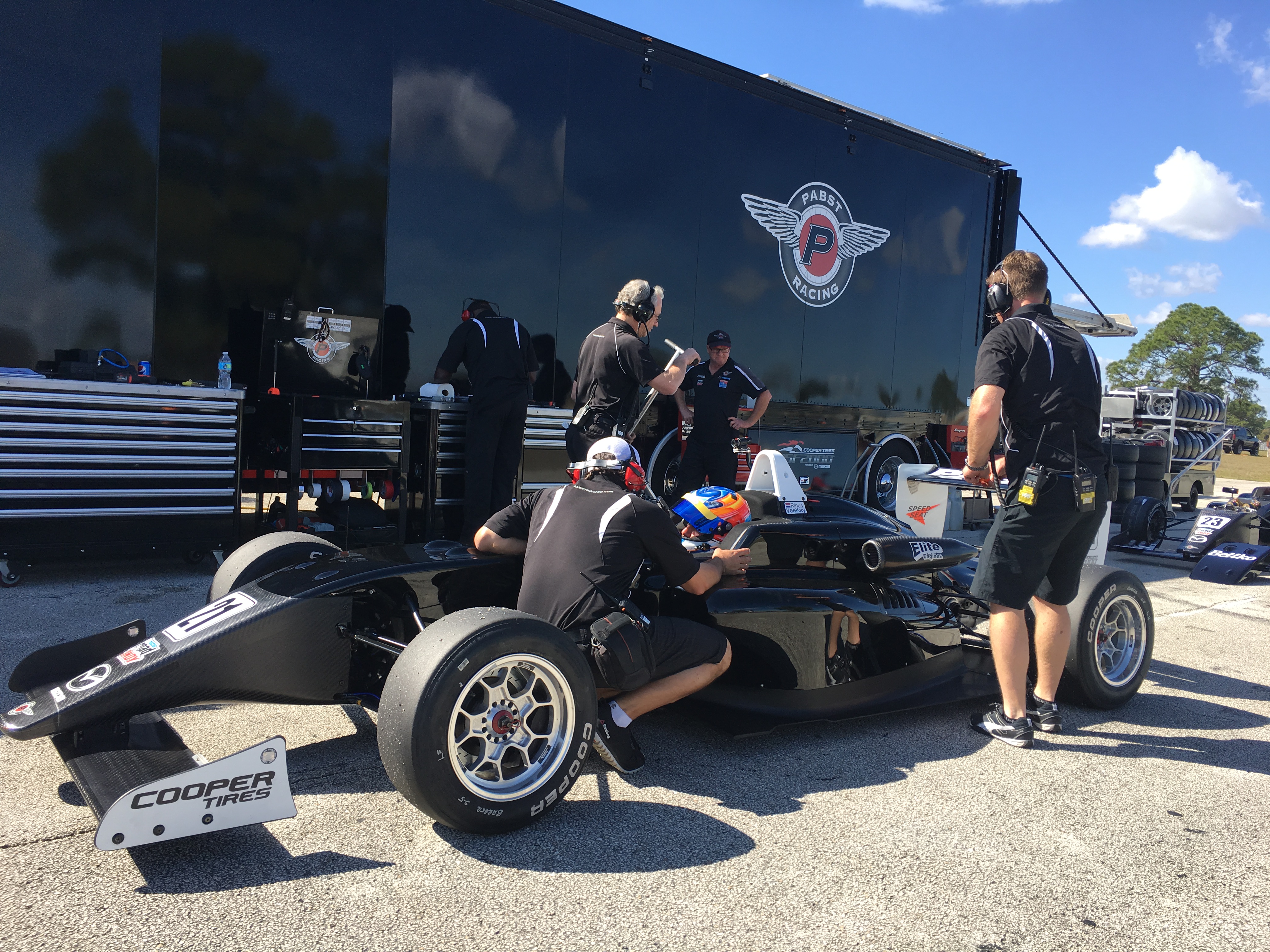 VeeKay and his American manager Charles Crews did their utmost to get test drives with other top teams in the series. This resulted in a two-day test at Sebring with Pabst Racing and two days in the collective Mazda Road to Indy test at the Homestead Miami Speedway with the Newman Wachs Racing team.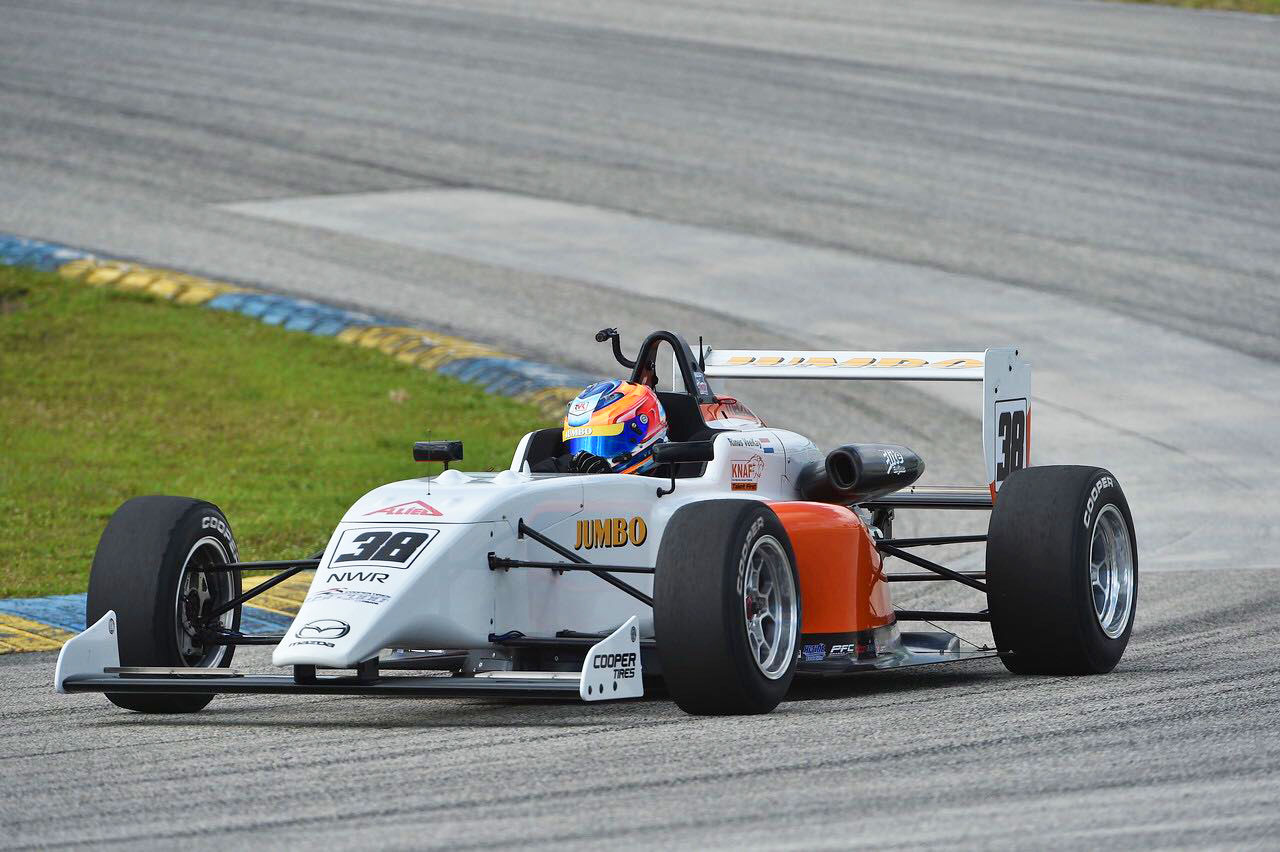 The test with Pabst Racing at Sebring delivered strong results for VeeKay. "Augie Pabst's team is very professional and has extensive experience in motorsport. With the help of my engineer Tonis Kasemets and coach Bob Perona I was able to set some excellent lap times. In fact, I was the fastest driver on track both days."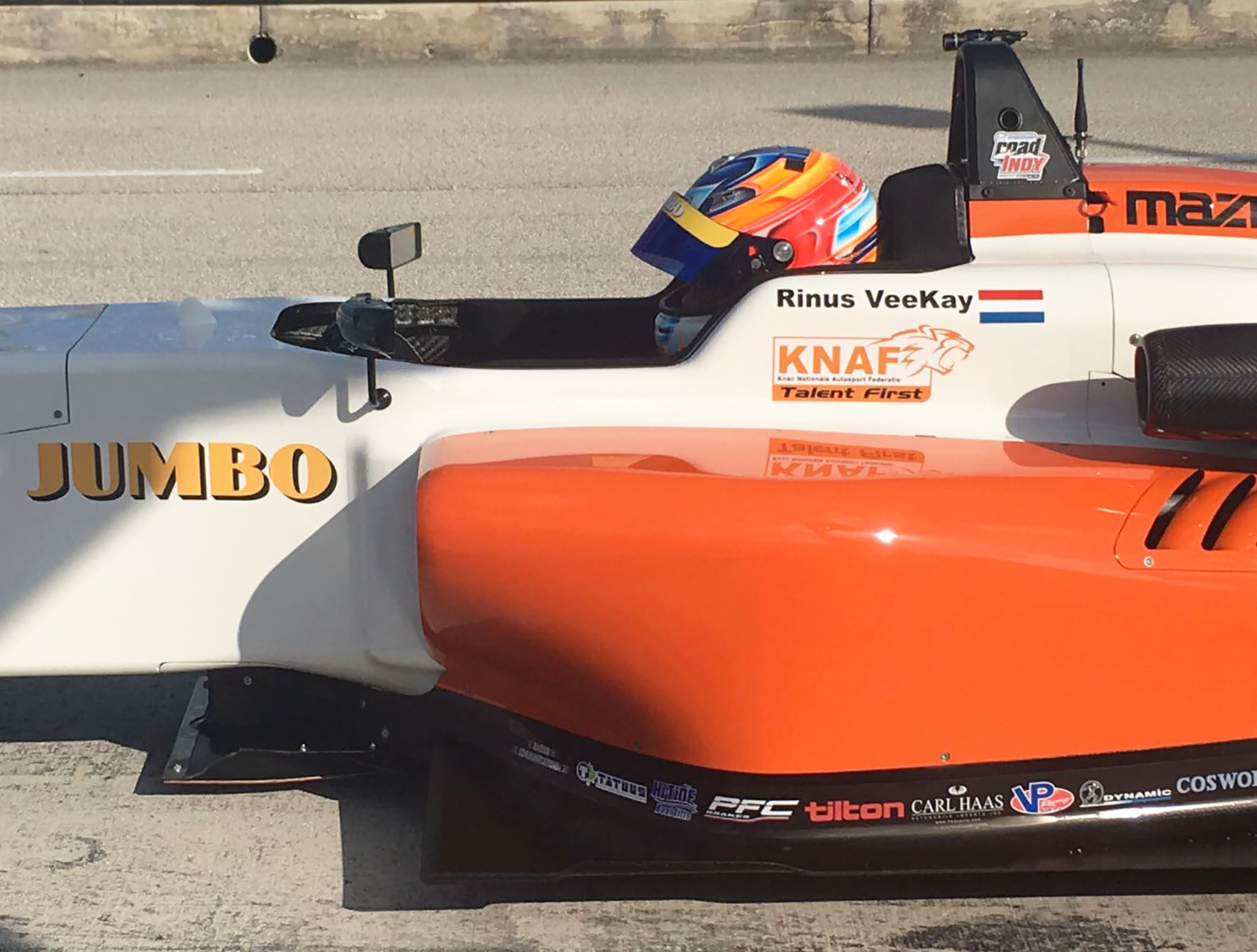 One week later, the talented youngster moved to the Homestead track in Florida for the two-day collective Mazda Road to Indy test with Newman Wachs Racing. "The team set up by Eddy Wachs and the now deceased driver and actor Paul Newman has a rich history", VeeKay explains. "But as they are new to USF2000 e were wondering how this test would go." Just as at Sebring, VeeKay was a consistent frontrunner, while he also worked well with Newman Wachs.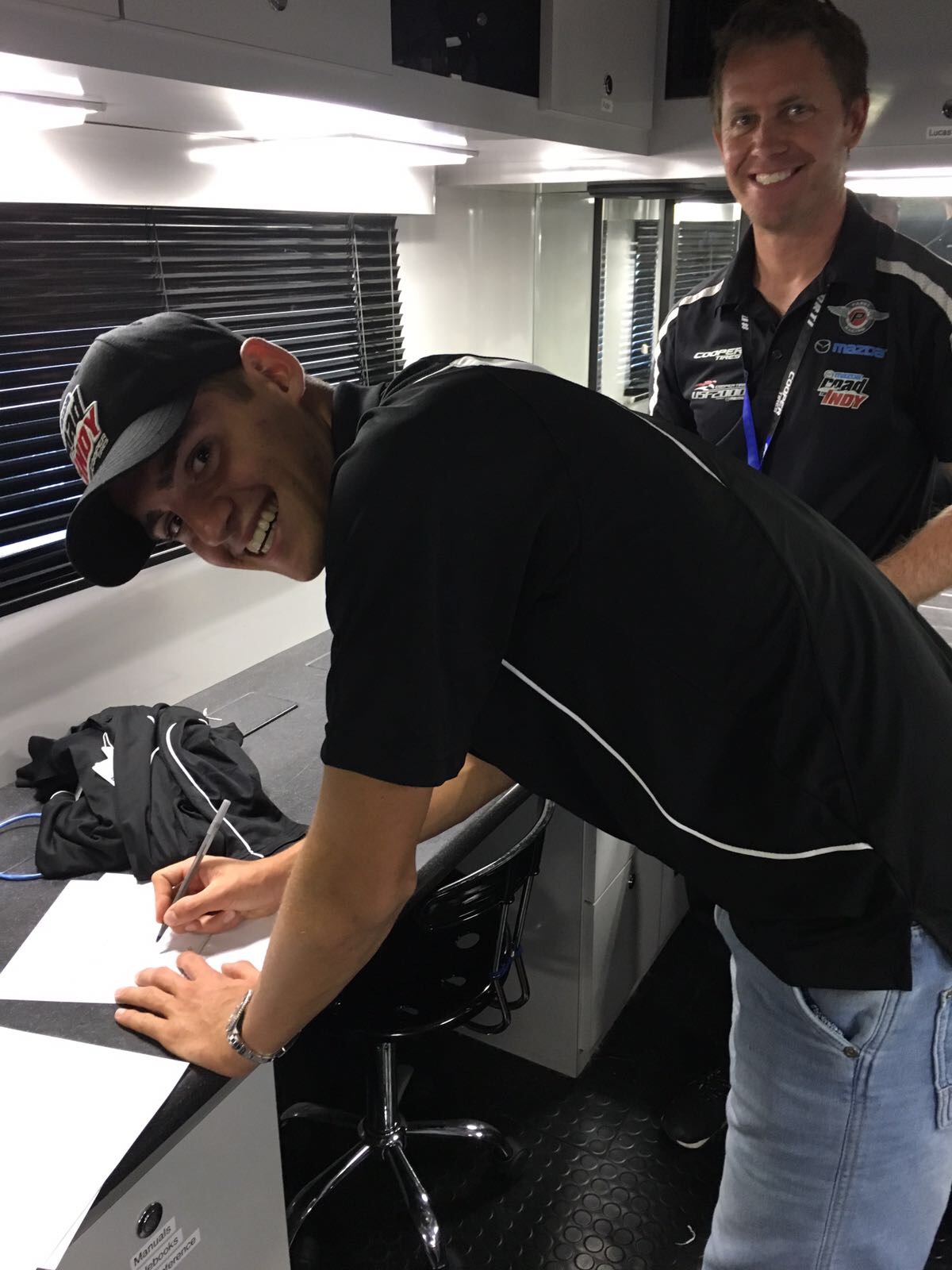 Both teams were particularly impressed by the 16-year-old Dutchman and wanted him to sign for them. Having given careful consideration to both offers, Rinus VeeKay decided to opt for Pabst Racing. "It was a very difficult choice since I feel that both teams are strong and could help me out well on my debut in USF2000. I want to thank Newman Wachs for their excellent support at Homestead, and look forward to coming weekend, when my American adventure will begin in the streets of St. Petersburg where I will join Pabst Racing for my first races in USF2000!"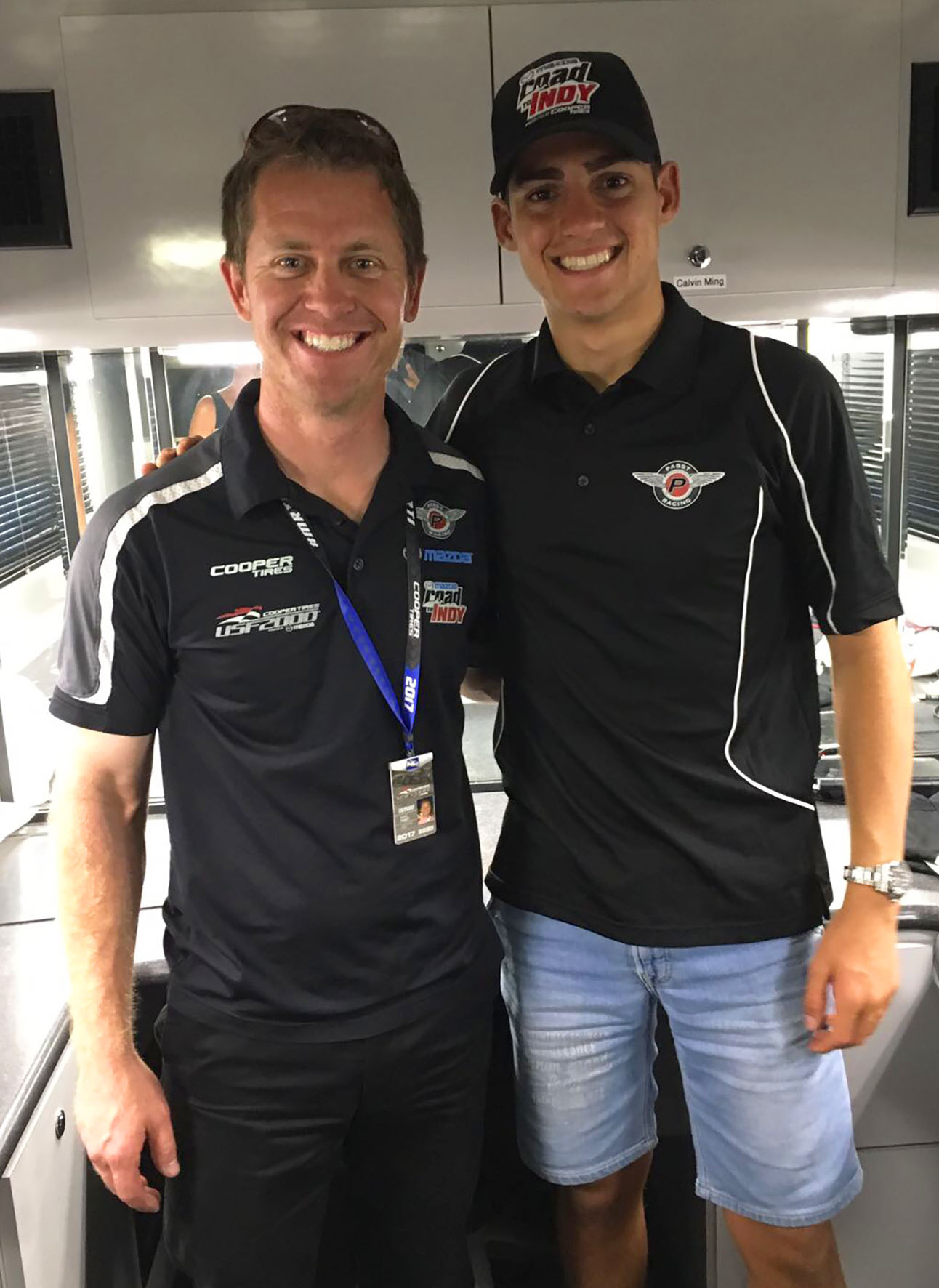 Augie Pabst, both owner and team manager at Pabst Racing which was founded by his father in 1983, was a race driver himself in the 90s. The scion of a racing family, he was pleasantly surprised with the speed Rinus VeeKay demonstrated right from the start. "We immediately saw that Rinus is the real deal. The feedback that he gave to his engineers was excellent and he improved every lap. He was the fastest driver on track both days at Sebring. Also, his personality appeals to us. He is positive, honest, communicates well and is a true team player. I am proud that he has chosen Pabst Racing and am confident that together we will achieve great things this USF2000 season."
This season, Rinus VeeKay is supported by Jumbo Supermarkets, Total, Quick sports and leisure wear and the Dutch KNAF Talent First program.