Van Kalmthout's 2017 season in words and images
Even though he's a mere 17 years old, Rinus van Kalmthout has made quite a name for himself in the past season. The globetrotter hailing from Hoofddorp was in close touch with GPUpdate throughout his USF2000 season and will remain doing so as a Pro Mazda driver. By now it's common knowledge how Van Kalmthout has performed – here are the best images and his greatest quotes.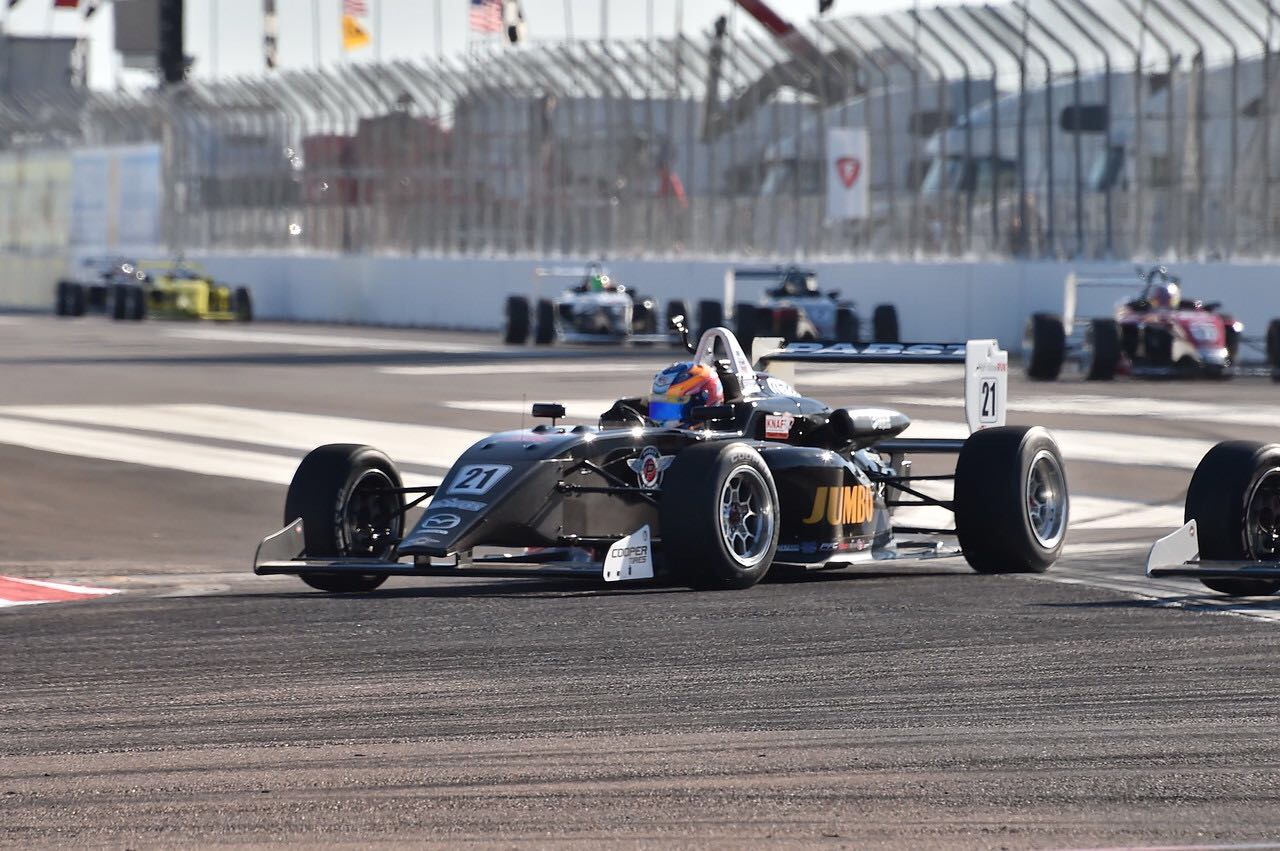 Barging into the US without knocking
It takes some guts to move to the US as a 16-year-old motorsports talent. Van Kalmthout and his parents dare to take the plunge – St. Petersburg is the venue for his first two USF2000 races, driving for Pabst Racing Services. It's a resounding success – the Dutch driver hauls his car up to third place and second place respectively.

"Not too fast but quickly enough"
"America is not like the Max Verstappen craze, trying to move up as quickly as you can", says Van Kalmthout in his first full-length interview with GPUpdate. "America is all about training and education, you need to have matured to take on the very best. You will simply lack experience if you are too young. I want to prevent that. When I eventually get the opportunity I want to get in and be superquick from the start. We need to develop ourselves. Not too fast but quickly enough."



The Road America double
Van Kalmthout is yet to win a race when the USF2000 teams travel to the famous Road America circuit. There, the Dutchman quickly takes care of wiping those zero victories from his slate, the youngster taking home two wins after a strong weekend. "I've worked really hard in the past months. Trained hard, added some muscle, and mentally I've aged as well, which is really noticeable at my age", says Van Kalmthout in his own column.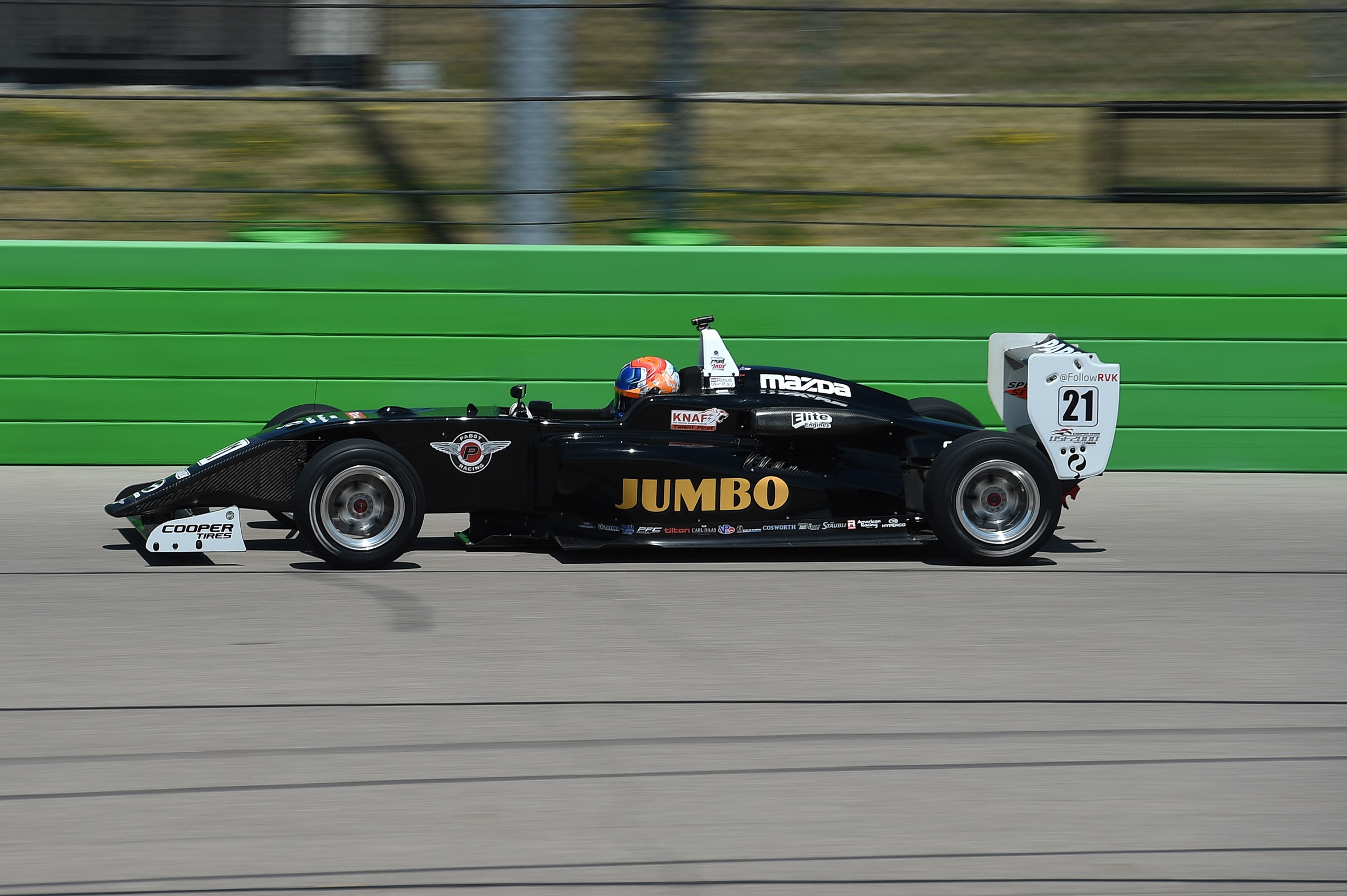 Oval debut and podium finishes
Suddenly, Van Kalmthout is gaining momentum – almost literally. The Dutchman has his oval debut at Iowa Speedway and does well with second place. His final overtaking move looks like a million bucks.

Picking up the trophies
Two seconds and two thirds are gained in the four races staged on Toronto's street circuit and the Mid-Ohio Sports Car Course. These results launch Van Kalmthout into the position of championship leader Oliver Askew's main challenger, the gap between the two drivers closing up as each racing weekend passes by. "We have a shot at the title now", says Van Kalmthout as he talks to GPUpdate.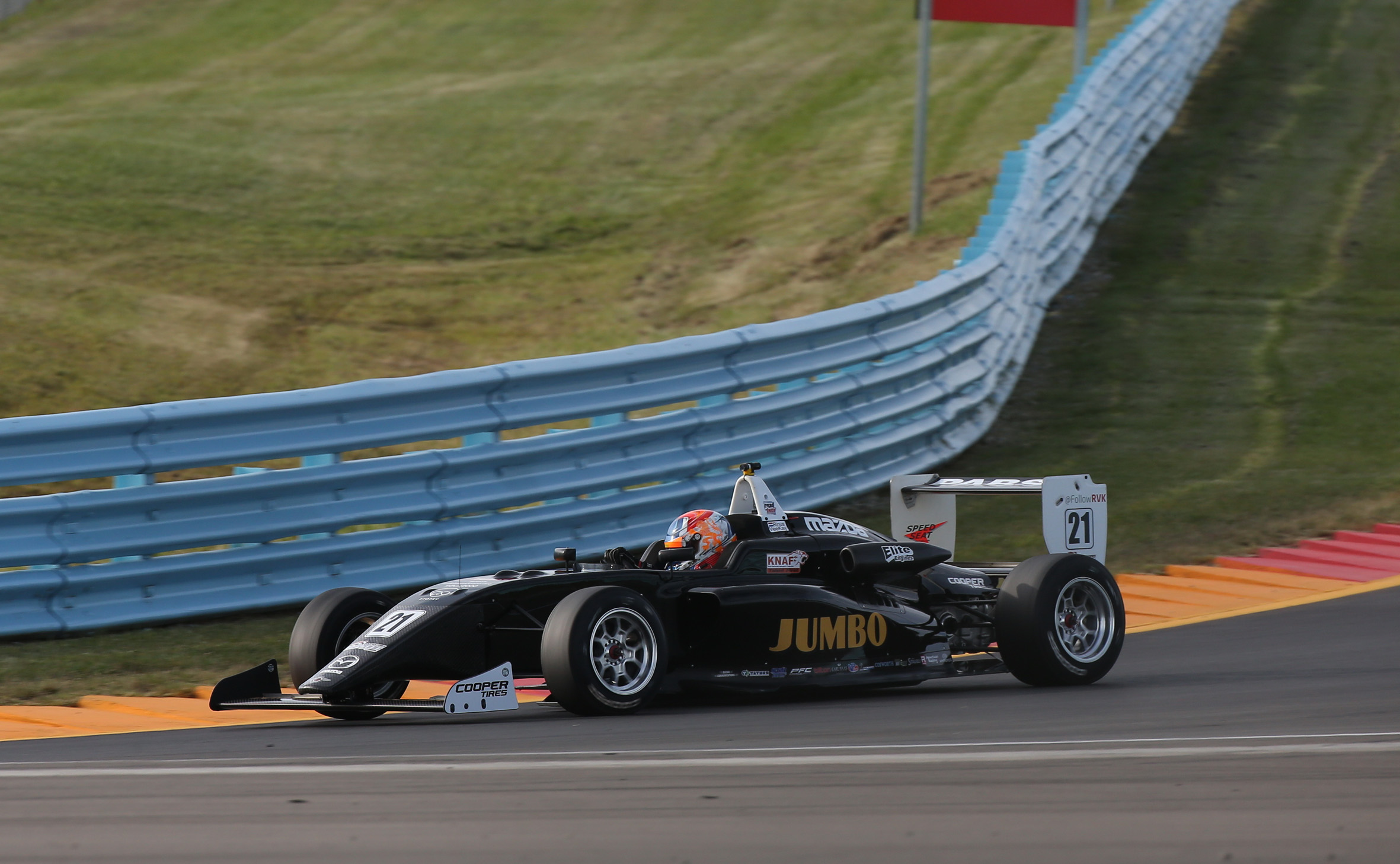 Win at The Glen win not enough
Winning a race at Watkins Glen is not on every 16-year-old's resume but Van Kalmthout does the job – although it's not enough for the title, Askew having built a big enough lead in the opening part of the season. "It's a shame that I narrowly missed out on the title. That's what you aim for as a sportsman – to win, always and everywhere, doesn't matter what. I did half of that this weekend – I won the final race at Watkins Glen but failed to claim the title. I'm happy but could have been happier still."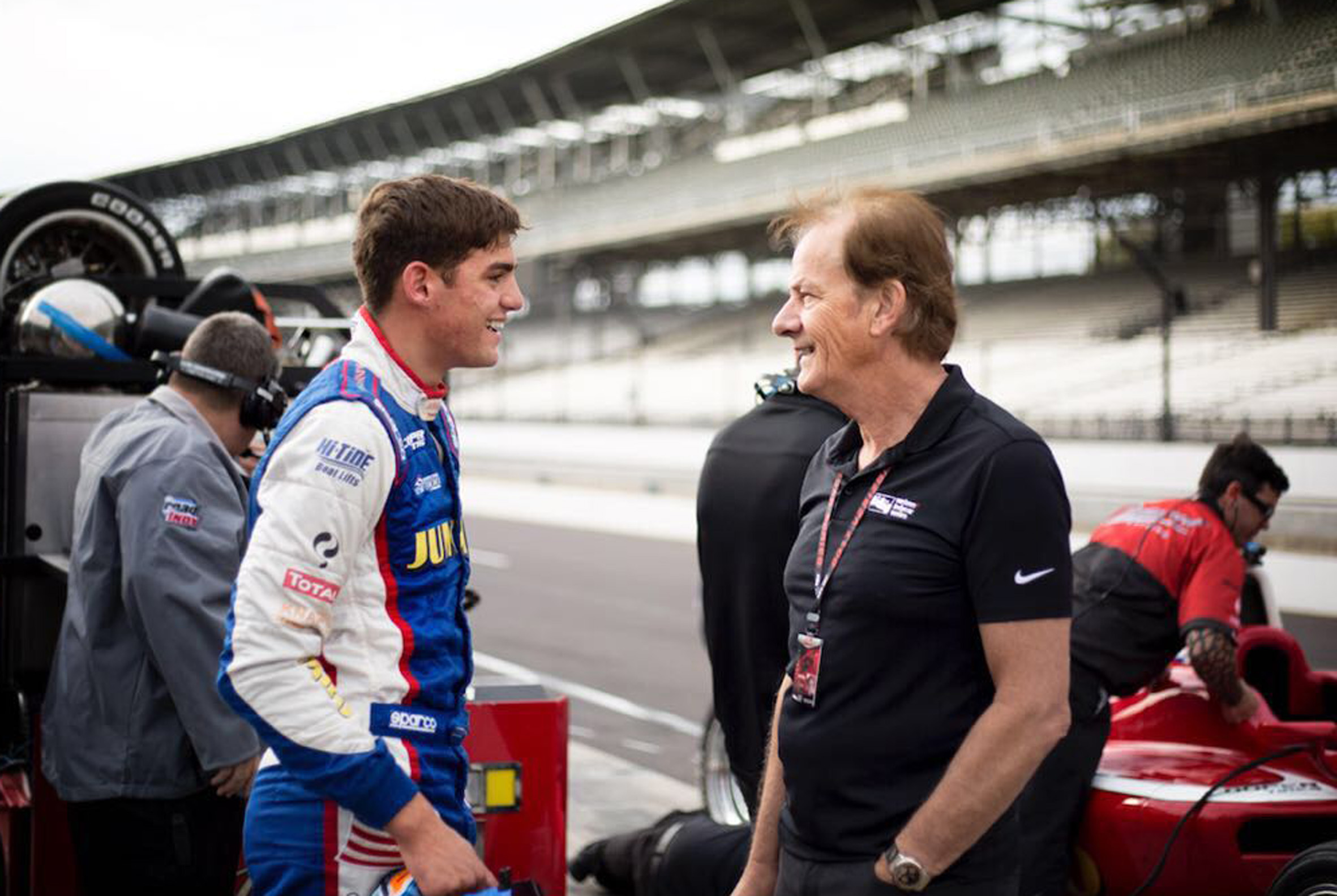 "It takes some geting used to, but it's really cool"
Post-season Van Kalmthout is given the opportunity to test a wide variety of cars. In the annual Chris Griffis Memorial Test, the Dutch talent is seen in an Indy Lights car, with none other than the legendary Arie Luyendyk acting as his mentor. "Arie taught me a lot already – on exploiting downforce and engine power, for instance. And those are at a completely different level in an Indy Lights car – the USF2000 machine does have wings but these do not produce a lot of downforce."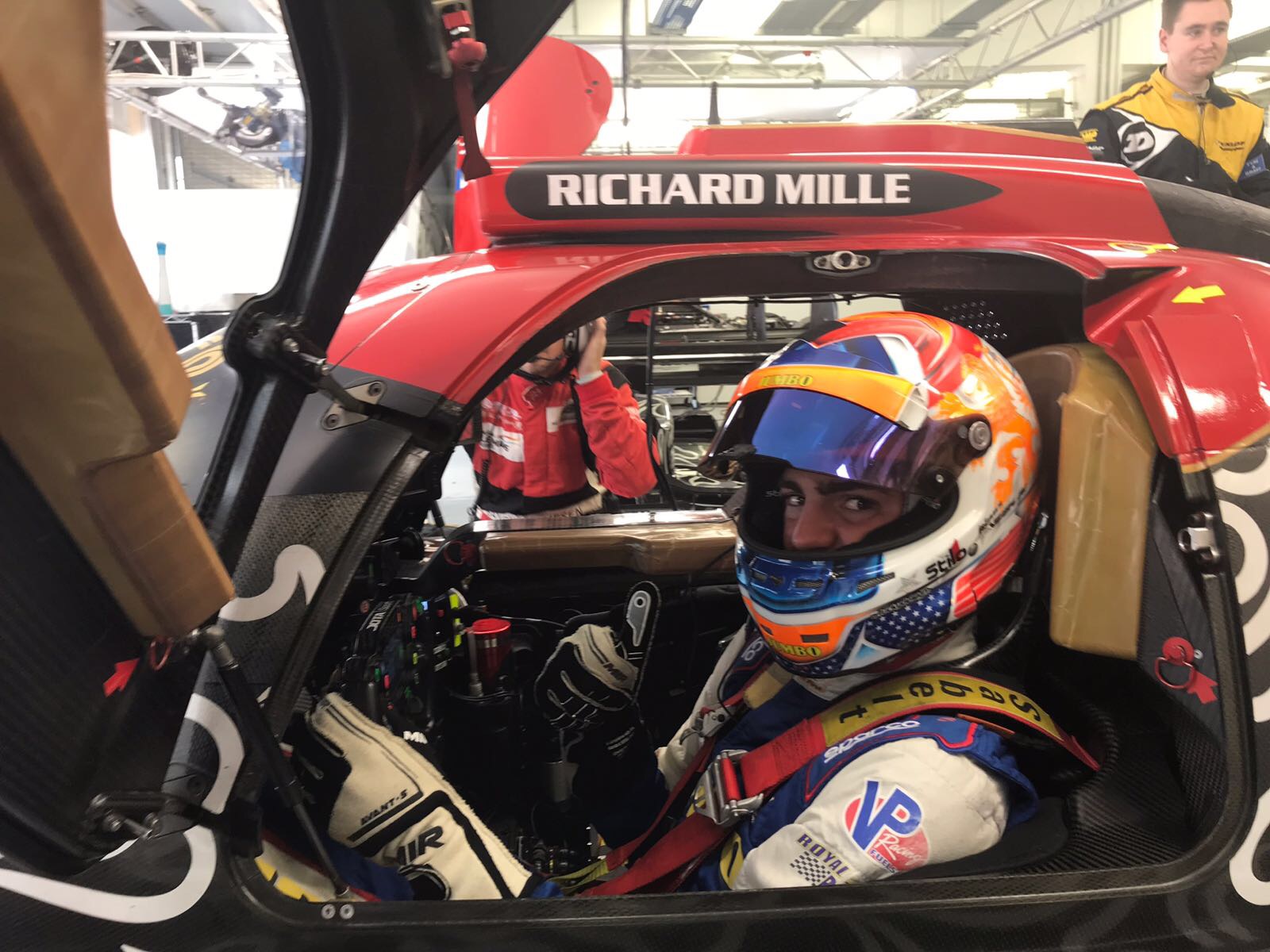 Sharing the track with Fernando Alonso
After a very successful Formula V8 3.5 test with the Fortec team Van Kalmthout is given the opportunity to drive an LMP2 car during the recent WEC rookie test in Bahrain. Another driver who is present is Fernando Alonso, who gets into a Toyota. We quickly establish contact and Van Kalmthout tells his story.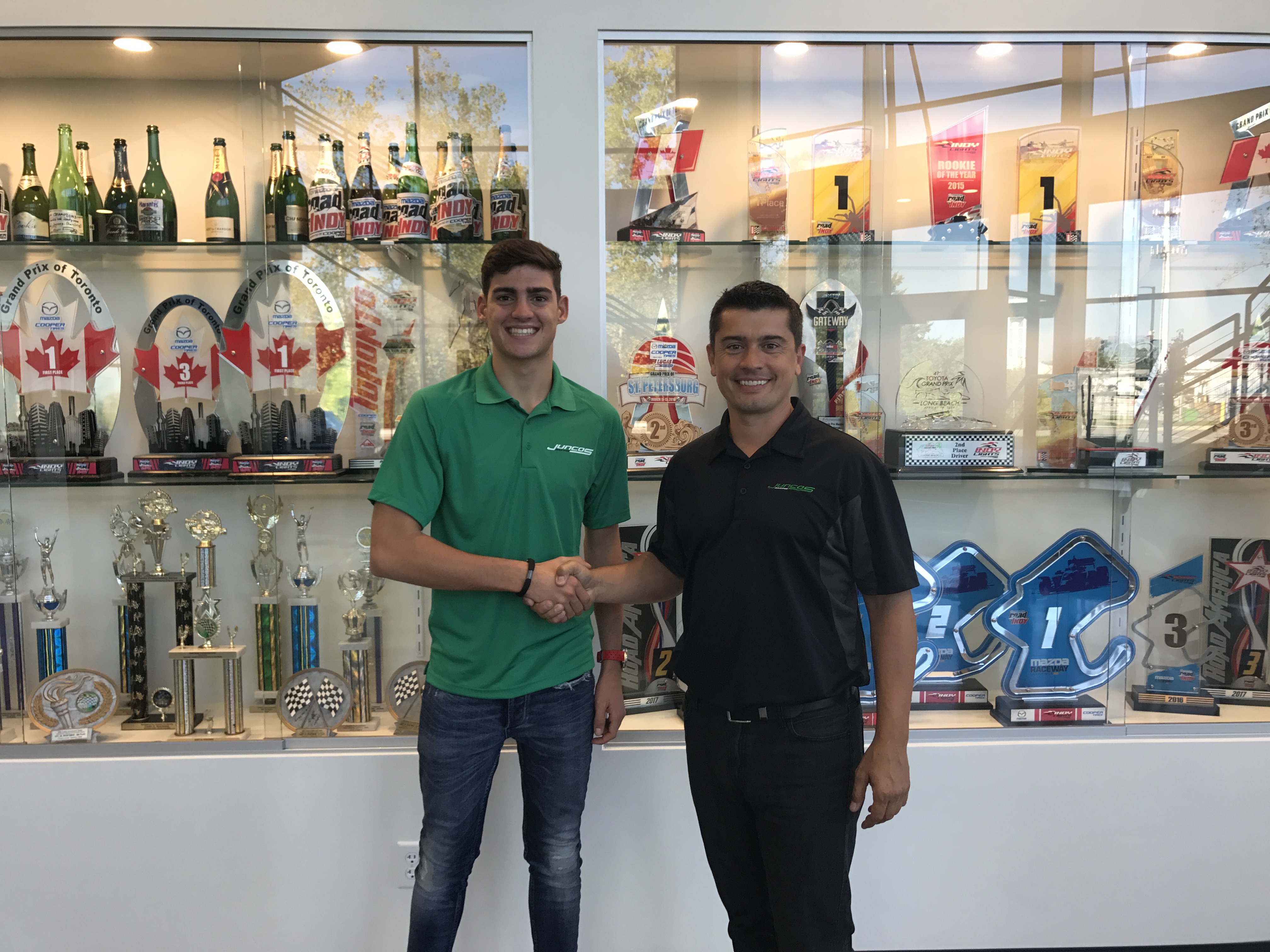 Spanish lessons
He speaks both Dutch and English, but for 2018, Van Kalmthout will be required to follow Spanish lessons, as the Dutchman will join Argentinian Ricardo Juncos's team. In 2017, the outfit took the Pro Mazda title with Victor Franzoni as their driver. Will Van Kalmthout be able to repeat that performance?

By René Oudman

Click here for more about Rinus VeeKay on GPupdate.net (in Dutch!).