Victory and second place for Rinus VeeKay in BOSS GP at Imola
KNAF car racing talent Rinus VeeKay took second place in the first BOSS GP race at Imola's Autodromo Enzo e Dino Ferrari before grabbing a convincing win in the second race, which was run in the wet. These fine results gave him the runner-up position in the BOSS GP open class. Even though young VeeKay only appeared in three of seven BOSS GP events he managed to score enough points to beat most of his opponents. Only Austrian Ingo Gerstl in the Toro Rosso F1 kept ahead of the KTF racer. "I'm very pleased that I have been able to gain some wet-weather experience in the Dallara GP2. Proving to be in control of a 700 bhp car on a wet track has given me lots of confidence," says VeeKay.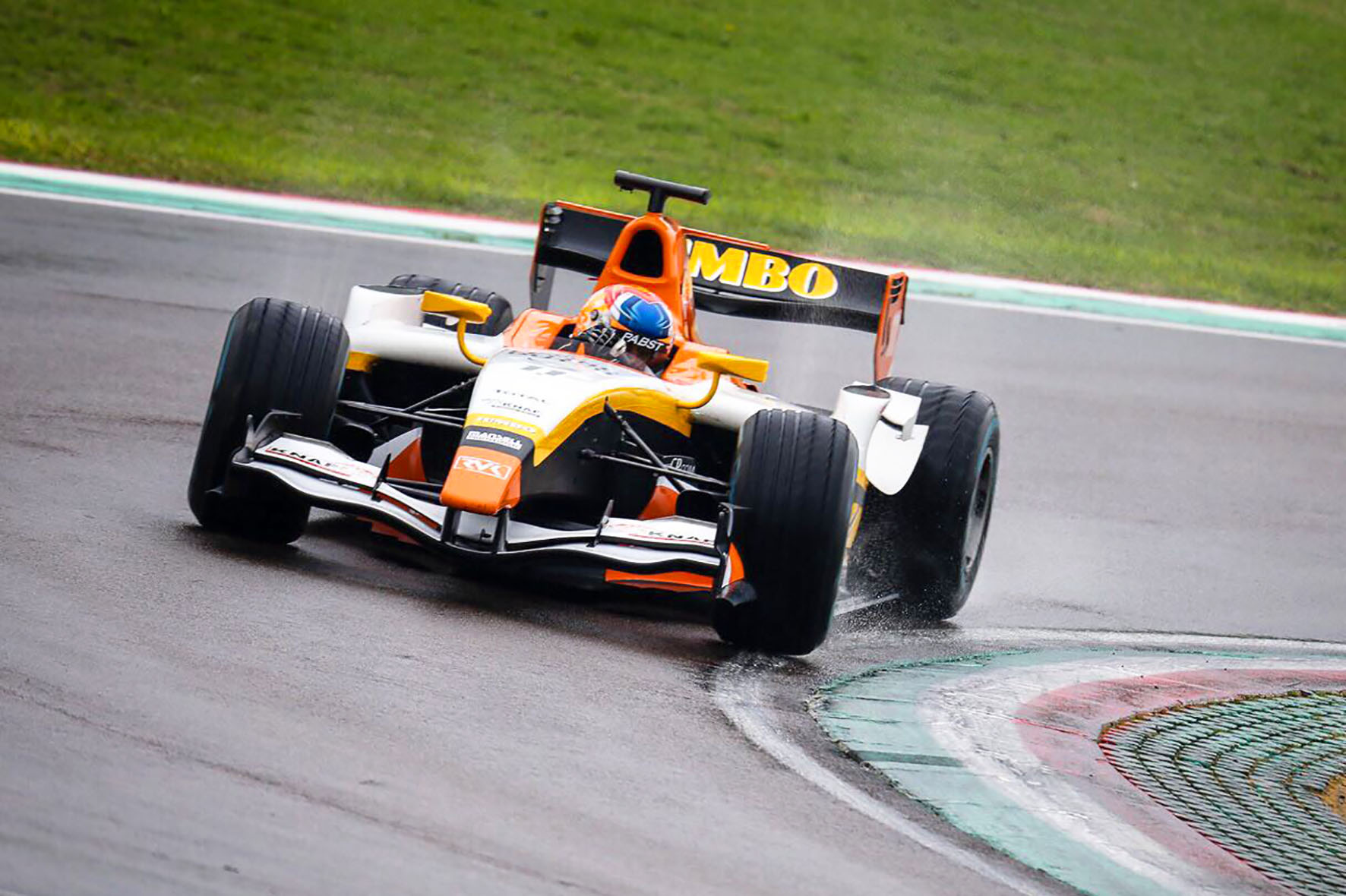 After the last race of his debut season in USF2000 at Watkins Glen, Rinus VeeKay set out to race the 700 bhp strong Dallara GP2, which has a top speed of 311 km/h. On the 4.9-kilometre long circuit of Imola which previously hosted the San Marino F1 Grand Prix VeeKay wanted to gain more experience in racing a Big Open Single Seater during the final races of the 2017 BOSS GP Series.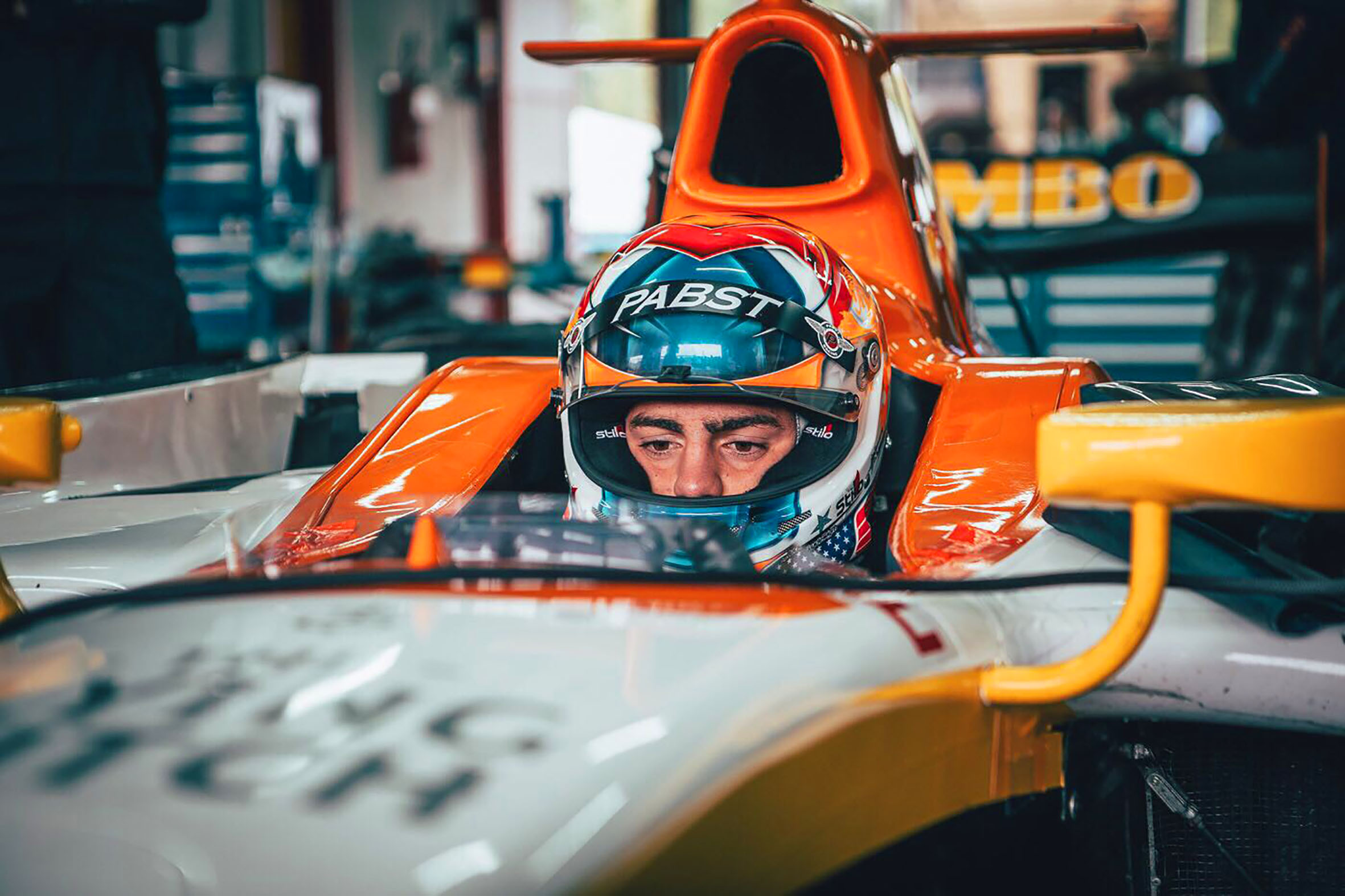 In free practice, VeeKay soon managed to set some excellent lap times, as the switch from USF2000 to GP2 did not seem to bother the 17-year-old. With second time in first practice and fastest time in second free practice VeeKay was confident ahead of qualifying on Saturday. As he made no mistake whatsoever, only Gerstl in the 930 bhp Toro Rosso STR1 proved to be faster, meaning that the Dutchman would be able to start the first race later in the day from the front row.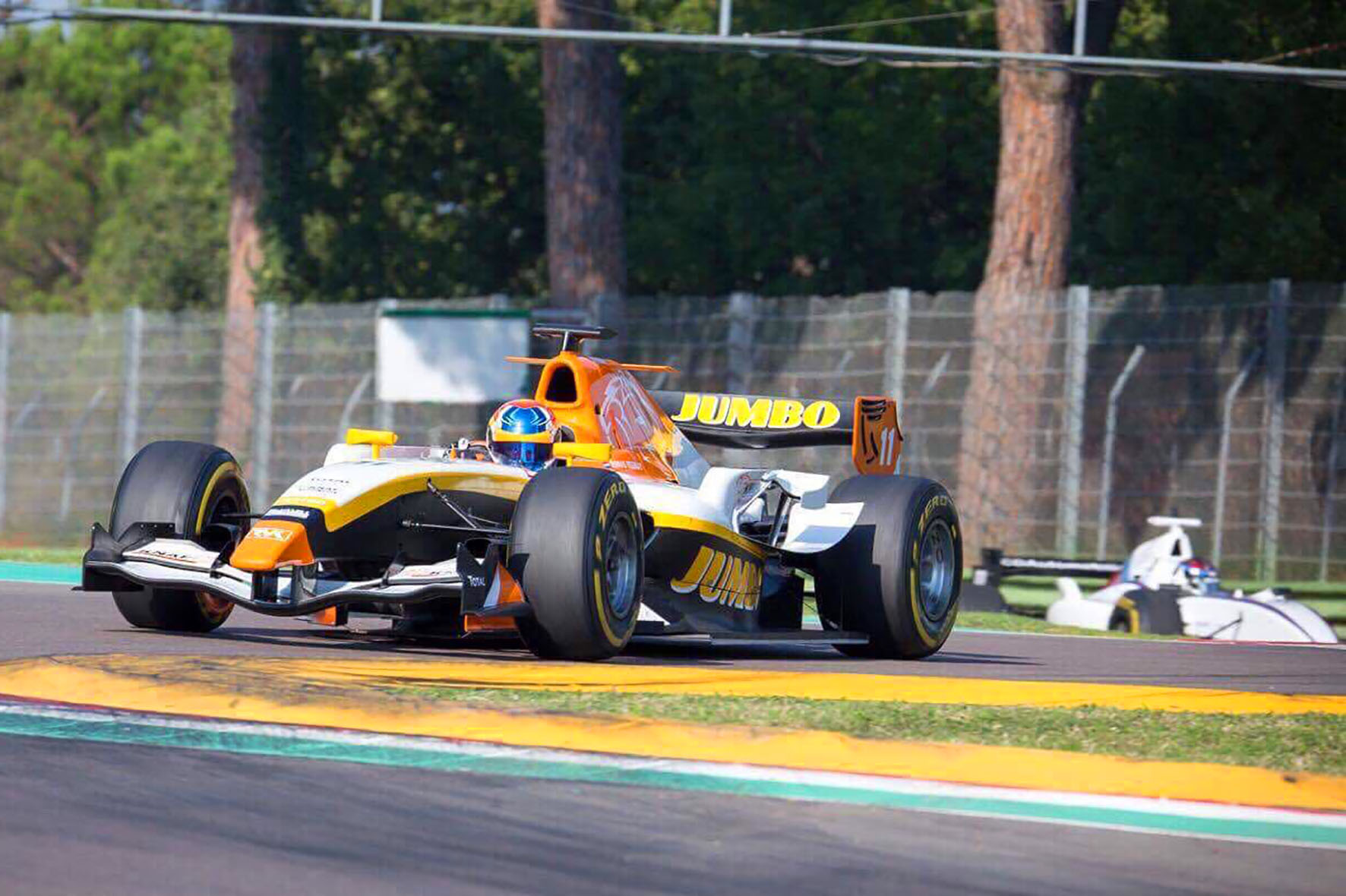 After a good start, VeeKay was able to keep up with Gerstl in the early stages of the race. Setting consistent lap times, his quickest lap only a second slower than the Austrian's fastest lap, VeeKay finished second.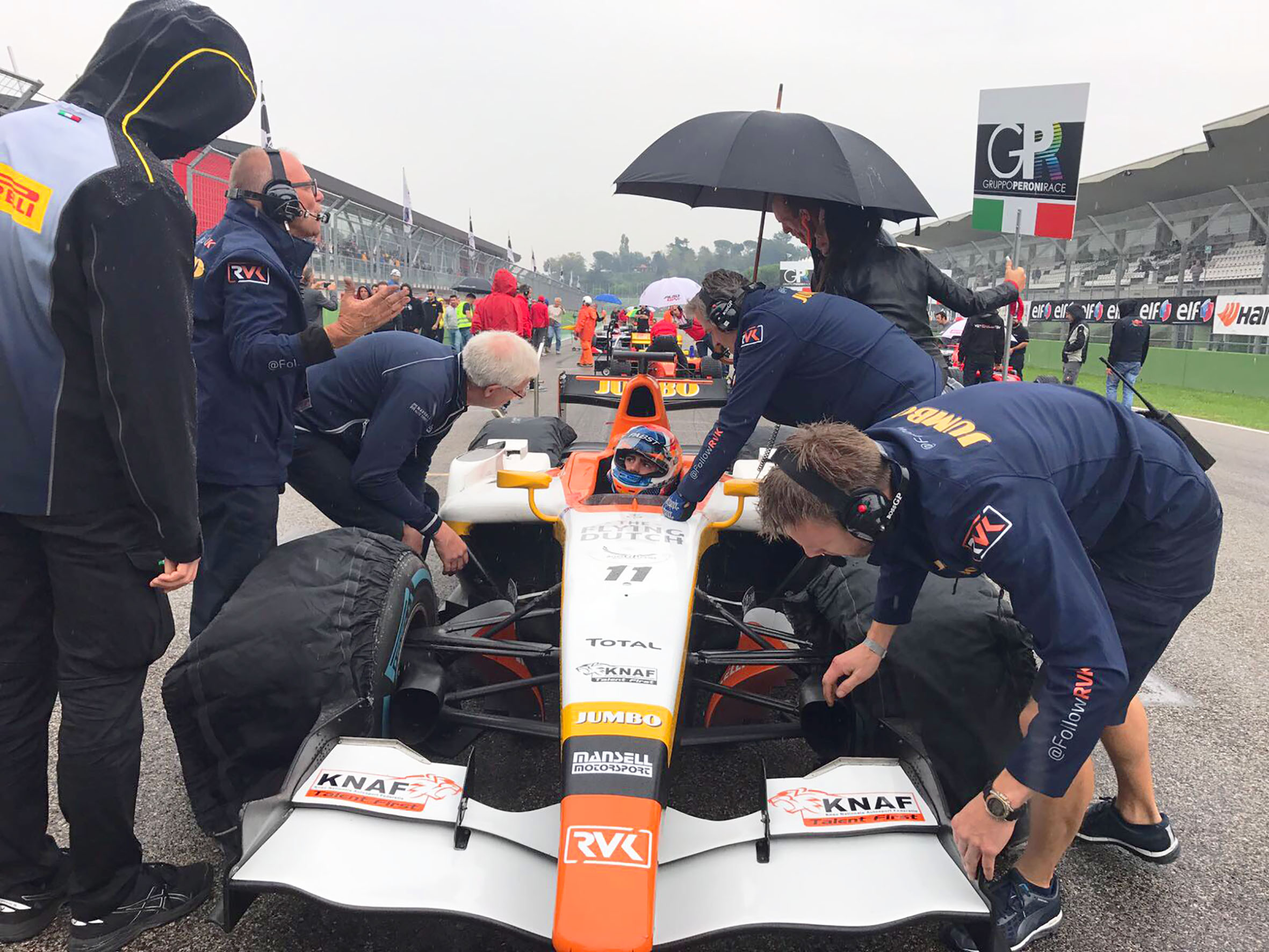 VeeKay would have started the second BOSS GP race from second on the grid again but on Sunday it rained at Imola and Ingo Gerstl withdrew his entry just before the start. After the start, the KNAF talent had no problem at all keeping the Jumbo GP2 on track, mastering the wet track completely and pulling out a gap of one minute and 14 seconds on his opponents. He easily won the race without making a single mistake.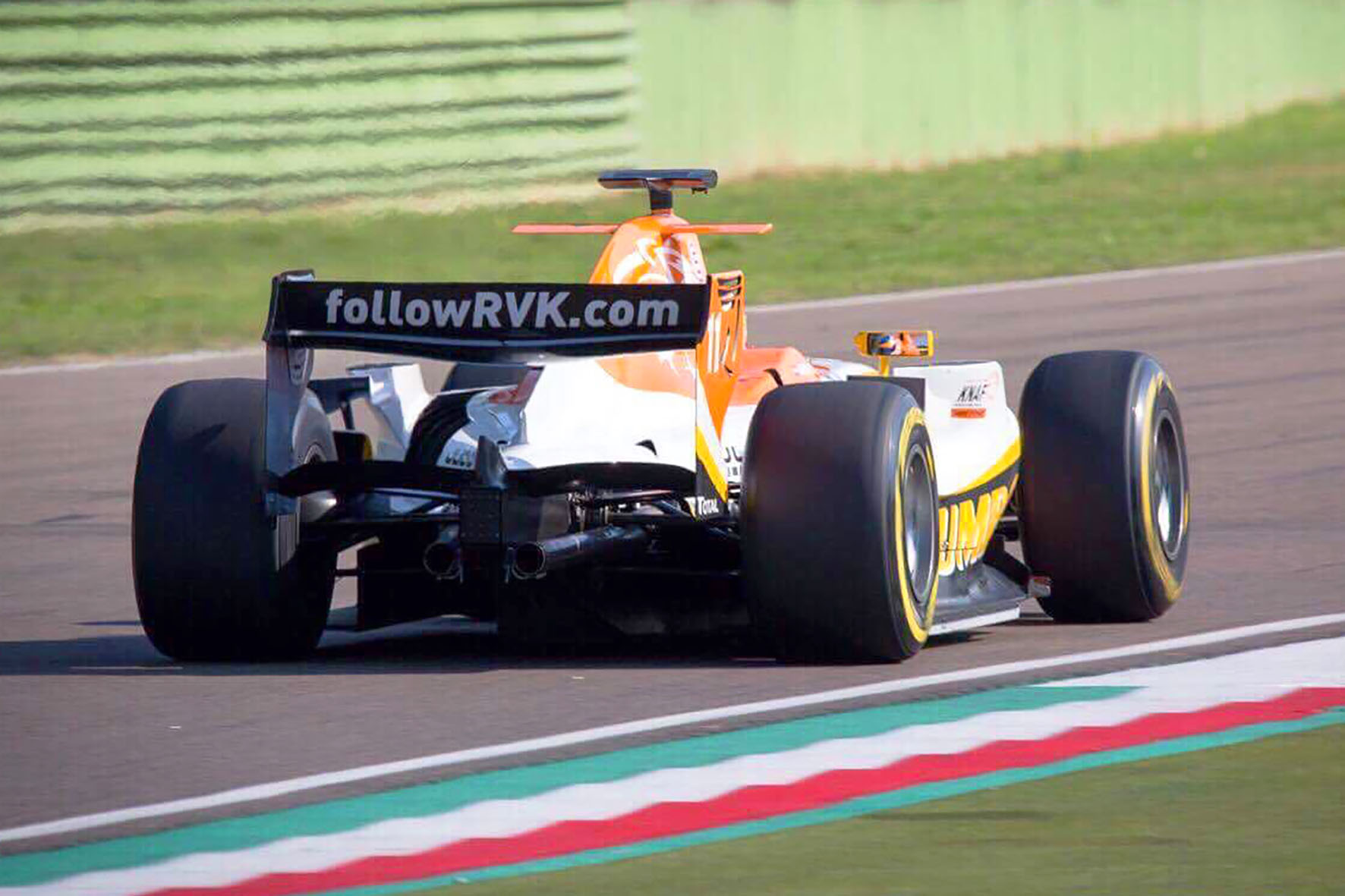 Of course, VeeKay was happy, but he would have liked to have battled with Gerstl in these wet conditions. "It was a good, educational weekend, the Imola circuit is amazing. I've never driven this car in the rain and it felt very different. I have gained a lot of useful experience this weekend and will be able to profit from it in the future."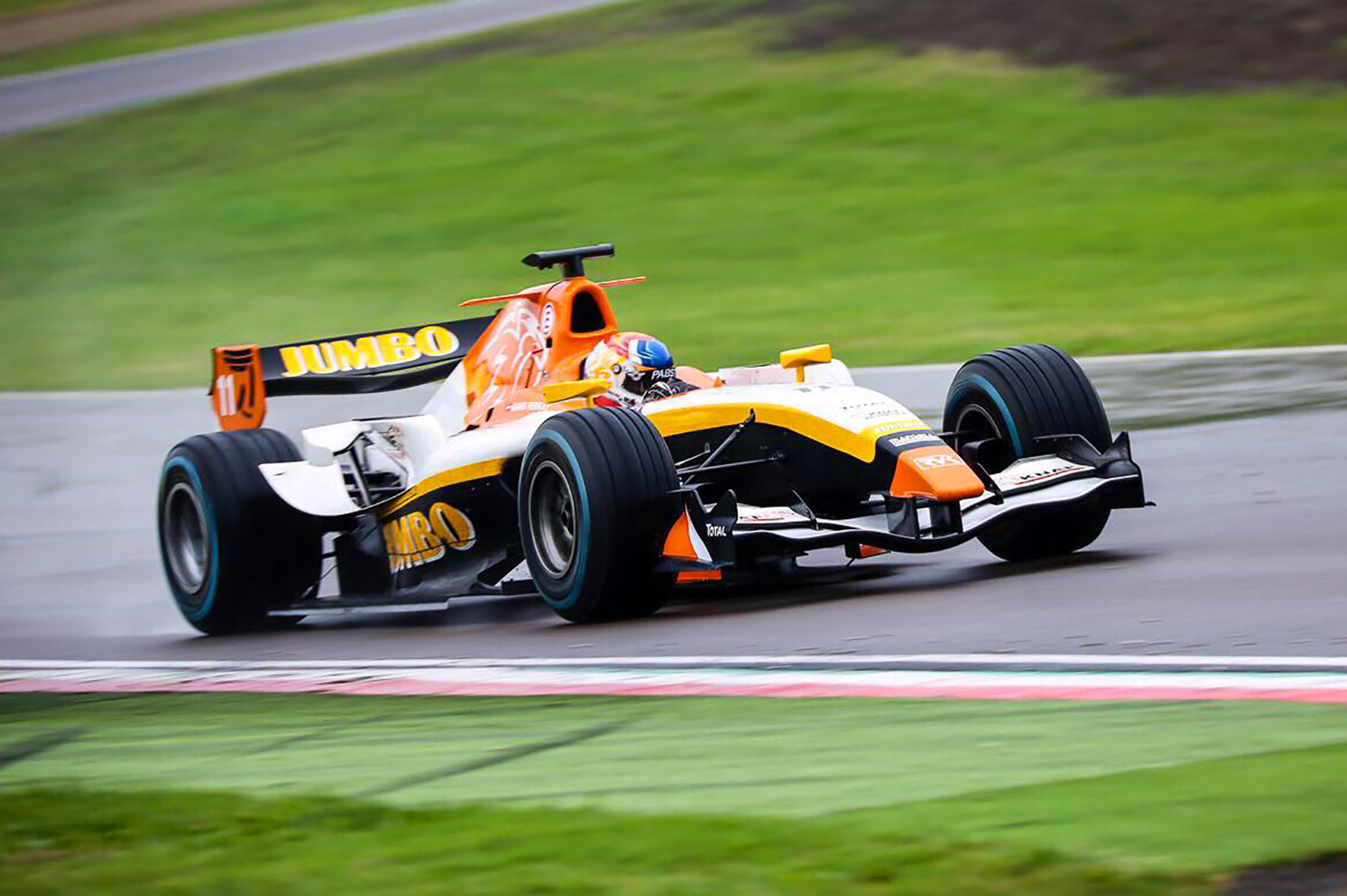 Rinus VeeKay will now start a period of testing, mostly in America. "We will see what my next step will be. Fortunately, I have a lot of options since my performances in USF2000 have led to interesting offers from several leading teams. Testing will show us what the right choice for the 2018 season will be. I'm looking forward to the next stage in my career," concluded the KNAF Talent First driver after his final European race of this season.